In the past, those seeking out U.S. TV station managers at trade shows needed only to follow their TV engineers through the aisles. Today, chief technology officers have replaced the engineers, but this opportunity is gone.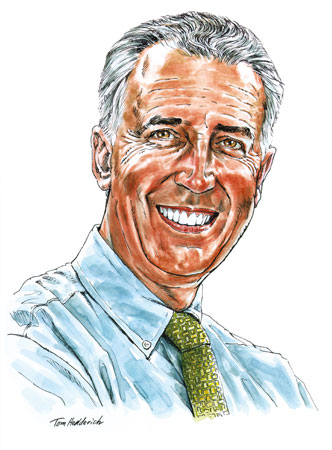 There was a time in the TV industry when the superstars were the engineers — especially the chief engineers of both local U.S. TV stations and international networks. Remember Joe Flaherty at CBS and Julius Barnathan at ABC networks? What about Wang Feng at China's CCTV? Or Akio Morita, co-founder of Sony in Japan?
After the era of the engineers, the superstars were the TV networks' chief researchers (a.k.a. the ratings gurus), such as David Poltrack at CBS in the U.S., and Homero I. Sanchez at TV Globo in Brazil.
Today, the stars of the TV industry are still technology people, but from the marketing side, like Tim Cook at Apple, Elon Musk at Tesla, Jeff Bezos at Amazon, and Reed Hastings at Netflix. Perhaps this is because, according to the October 30, 2022 edition of The Washington Post, these days, the United States "faces a desperate shortage of engineers."
In years past, TV's biggest technical challenge was to make on-air personalities look and sound good. So experts in lighting, microphones, portable TV cameras, and videotape recorders were highly sought after.
Today, the TV engineers (now called technology integrators, chief technology officers, CTOs, technologists, or even geeks) are focusing on issues like those created by programmatic ads, audience measurements problems, and how technology will enable emerging and developing revenue streams. But few of these new "technocrats" will be elevated to star status.
Of course, back then the engineers were of the caliber of David Sarnoff (founder of both RCA and NBC), Peter Goldmark (CBS), and Vladimir Zworykin (RCA). This trio even won Engineering Emmy Awards.
These technical people were revered, especially at trade shows such as NAB in Las Vegas, SMPTE (mostly in New York City, but now in Los Angeles), IBC (first in Brighton, U.K., now in Amsterdam), and the Montreux Convention in Switzerland.
Today, many of the TV engineers of the past are forgotten, but back then they made news even in the consumer press. Some names that people might be familiar with include Germany's Walter Bruch, the father of the PAL TV system; Adilson Pontes Malta at TV Globo in Brazil; TV pioneer Antonio Vittorio Castellani of Italy, and Leonardo Chiariglione, also from Italy, who was considered the father of MPEG (digital compression).
The new "technocrats" don't wear white shirts with screwdriver-filled pockets, like their former counterparts did. In fact, they tend to don T-shirts with confusing slogans, like "Test Icicles," which might be referring to a new hip-hop band… or might not.
At industry events these new tech executives are recognizable because they tend to walk the exhibition aisles by themselves, whereas the old engineers were followed around by hardware vendors, and by the stations' general managers who wanted to make sure they would not be buying the latest "toys" (as general managers referred to the new equipment sought after by the engineers). In turn, the general managers were followed around by program syndicators hoping to clear one more market for their barter shows. So it wasn't unusual to see the engineers roaming the aisles followed by an entourage of "interested parties."
The times are indeed changing — now at the speed of Internet pockets, while in the past, it was just at the speed of light
(By Dom Serafini)
Audio Version (a DV Works service)
Please follow and like us: