Sportswashing is not a new sport, but a dirty new word that the politically correct police force is ignoring, and the cancel culture advocates are skirting. It is something that brings short-term gain, but sooner or later we should also look at long-term losses.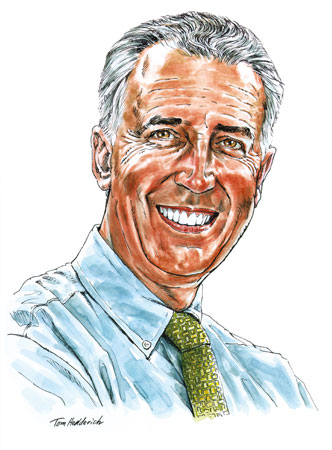 Are you familiar with the meaning of "Sportswashing." No? Neither was I until recently, and yet, according to an article in the June 13 edition of Germany's Deutsche Welle media service, its practice has existed since the Roman times since sports have always been used to serve political purposes. This is a result of not being good with Latin, which was Greek to me.
The DW article went on to explain, "Sportswashing refers to the practice of using sports to improve a country or organization's image by investing in high-profile sporting events or teams. This investment can come through sponsorship from state-run organizations or the nation itself or by acquiring equity in clubs, teams or sporting organizations."
Now what are the Sportswashing implications for sports TV networks? After all, sports clubs and star athletes aren't really all that good unless they can bring in the television audience desired by the investing entities. It is known that sports spectators at stadiums are dwindling, and those who attend are most likely given tickets by various sponsors.
Before tackling this issue, let's explain that, according to the Encyclopaedia Britannica, the Sportswashing term was coined in 2015 to describe Azerbaijan's use of the European multi-sport event to divert international attention away from concerns over human rights in that country. But, DW reminded that, "Decades before the term existed, Nazi Germany and fascist Italy hosted major sporting events in the 1930s. Tennis tournaments were held in apartheid-era South Africa; while Mohammed Ali boxed in totalitarian Zaire, now the Democratic Republic of Congo, and in the Philippines, then under martial law," for the purpose of Sportswashing.
Recently, the term has been mostly associated with events in the Middle East, China, and Russia. In 2010, FIFA, football's governing body across the world, came under fire for awarding World Cup hosting rights to Russia in 2018 and Qatar in 2022. Similarly, the International Olympic Committee's "political neutrality" approach came under fire after allowing Sochi and Beijing to host Winter Olympic Games in 2014 and 2022, respectively.
In a November 13, 2022 article, the British newspaper The Guardian reported that FIFA had told national teams that its job is not "handing out moral lessons" and that the game should not be "dragged into every ideological or political battle."
But even before the term was coined, the essence of "Sportswashing" had been applied to private companies. Indeed, for decades, critics have accused apparel companies of using prominent athletes to draw eyes away from the poor working conditions in which their products are made.
Now, contrary to the moral implications, Sports-washing is good for sports TV outlets since TV coverage is much in demand from Sportswashing investors who will have to compete among themselves in order to secure their games' broadcast. This competition will surely result in lower costs for transmission rights, which cannot but be welcomed by the financially strapped sports TV networks and TV channels in general.
(By Dom Serafini)
Audio Version (a DV Works service)
Please follow and like us: