Who would have thought that in 2022 the film-TV industry's most frequently heard whine would be: "I wanna go to an in-person market?" Just three years ago the cry was: "Who needs so many markets?"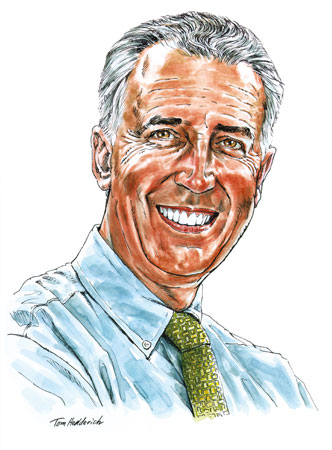 I don't know if time changes people's perspectives, or if, in this case, perspectives were changed by the arrival of COVID-19, but the fact remains that in 2019 the international TV industry seemed to be fed up with TV trade shows, while in 2021, those same executives clamored for the return of TV trade shows.
This could be the best example of the famous expression, "Be careful what you wish for, you might just get it."
The industry went from some 15 major TV markets in 2019 to none in 2020, and just three in 2021. The 2022 TV market season is still young, but it did not start out well, with the cancellation of the NATPE Miami event in January.
The narrative in 2019 was that there were simply too many markets, especially since relationships between sellers and buyers were kept up by telephone, personal visits, and e-mails, meaning that the sheer number of markets was unnecessary. In addition, reps of the U.S. studios felt that their numerous local offices rendered the markets superfluous.
Then, two things happened almost simultaneously: The arrival of the pandemic and the development of streaming platforms on a massive scale. The former made sure that TV markets were held virtually rather than in person, the latter that TV content was being siphoned off from the marketplace to feed ravenous streaming services.
In favoring streaming, the U.S. studios made a strategic decision early on to each forfeit some $3 billion in yearly content sales for money-losing platforms, after Wall Street promised that they would be richly rewarded in the future.
At the beginning of the virtual market trend, some organizers actually did make money, which encouraged them to continue, while participants were experiencing so-called Zoom fatigue. Having to constantly be in front of a computer screen for business, as well as having to review various content offerings (in order to keep abreast) simply became too much for too many people.
By the summer of 2021 the cry became: "Enough with these virtual events. We need to return to face-to-face meetings."
Some markets tried with hybrid events, but had limited success, and a recent BBC report announced that "hybrid work is emotionally exhausting."
Indeed, many film/TV executives were so excited about the in-person MIPCOM this past October and MIP Cancun the following month, that the reduced attendance became irrelevant. Some of the people who had previously moaned when attendance fell below the 10,000 mark were now excited about just 2,000 people. Before the cancellation of NATPE Miami, entertainment executives' favorite whine was "I wanna go to Miami," so much so that it could actually become a new tagline for the market, if it ever does return to Miami.
What else? Ah! Let's not forget the financial burden that some courageous and industry-minded mart organizers suffered for returning to in-person markets with reduced exhibitors and attendance, because, you see, for other marketeers the virtual reality had less to do with the pandemic, and more with the dollars and cents that they were losing by staging a smaller than usual event. In many cases, the penalty they had to pay for canceling an in-person market was lower than the losses they would have incurred by keeping the live event alive.
Let's now hope that the virtual world is behind us and reality is ahead of us.
(By Dom Serafini)
Audio Version (a DV Works service)
Please follow and like us: