Natpe Miami

 

2018
A+E Networks – Tresor Suite 2-1509/2-1511
Live PD: Police Patrol (reality crime series)
A mix of dash cam, fixed rig, and handheld camera footage taken over eight weeks that shows on-duty metropolitan and rural police forces.
Leah Remini: Scientology and the Aftermath (documentary series)
Remini addresses the deeply shocking stories of victims who have suffered harassment and heartbreak after leaving the Church of Scientology.
Knightfall (historical drama series) (pictured)
A chronicle of the fall of The Knights Templar, the society of warriors known as the Fighters of the Crusades and the Keepers of the Holy Grail.
SIX (military drama series)
The elite team of Navy Seals goes out on missions of national security.
Cocaine Godmother (biographical drama)
The story of drug lord Griselda Blanco, a mentor to Pablo Escobar, who was involved in the Cocaine Cowboy Wars in Miami in the late 1970s and early 1980s.
Menendez: Blood Brothers (biographical drama)
A dramatic account of Erik and Lyle Menendez who were charged with the savage murders of their parents.
Watcher in the Woods (family mystery)
A picturesque British country manor seems idyllic until Jan Carstairs and her family start getting the feeling that they are being observed by a mysterious figure.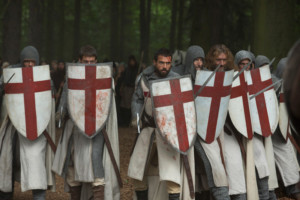 ---
All3Media International – Tresor Suite 2-1505
Kiri (drama series)
After meeting with her biological grandparents, a foster child goes missing, and is later found dead.
White Dragon (drama series) (pictured)
University lecturer Jonah Mulray discovers his wife's dangerous double life after she dies in a car accident.
Travel Man: 48 In… (factual entertainment format)
Richard Ayoade continues his international adventures in Rome, Valencia, Amsterdam, and Stockholm, among other scenic locales.
The Undateables (factual entertainment format)
Tells of the romantic successes and dilemmas of men and women who live with various types of disabilities.
Wedding Day Winners (factual entertainment format)
Engaged couples compete alongside friends and family to win a dream honeymoon and other prizes.
Gordon Ramsay: 24 Hours to Hell and Back (factual entertainment format)
Celebrity chef Gordon Ramsay works tirelessly to transform restaurants that are on the brink of closure.
Celebrity Undercover (factual entertainment format)
Celebrities search for tomorrow's breakout stars.
www.all3mediainternational.com
Be

nder Media Services
SkyLife (reality TV series)
Showcases thrill-seeking individuals who reach for the sky, including couples who marry in the air and bachelor parties held at atmospheric altitudes.
Village To Villa (travel series) (pictured)
130 stories of one couple's travel experiences while pet-sitting and house-sitting in a number of different countries, including Australia and the United Kingdom.
Muscle Car Workout (factual series)
Presents viewers with step-by-step instructions as to how to build various models of muscle cars.
Carotina Super Bip (children's animation series)
Follows the adventures of excited vegetables. Each episode aims to improve kids' reading skills.
Limo Miami (entertainment series)
Takes viewers for a drive, showing us chauffeurs as they deal with unexpected events, ranging from the hilarious to the terrifying.
Health-Wellness-Lifestyle (lifestyle series)
Covers such topics as health, cooking, exercise, diets, nutrition, beauty, fashion, and naturopathic care.
Rat-A-Tat (kids' comedy series)
The adventures of a housedog whose rivals are three mice who have set up camp inside his house.
http://sites.google.com/site/bendermediaservices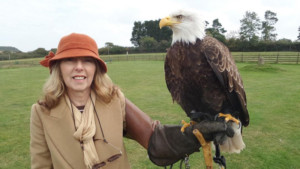 ---
Calinos Entertainment – Booth 311
Our Story (romantic drama series)
An account of a struggling family led by Filiz, the eldest daughter, who takes care of her five younger siblings, as well as her alcoholic father.
Woman (drama series)
Bahar's life is marked by loss — her mother abandoned her, and the deaths of her husband and grandparents haunt her. Bahar tries to carry on for the sake of her children, when her mother makes a surprise attempt at rekindling their relationship.
A Love Story (romantic drama series) (pictured)
When Ceylan, a fashion designer for a popular singer, meets Korkut in Germany, they feel an immediate connection that will help them both forget past sorrows and regrets.
---
Disney Media Distribution Latin America – Tresor Suite 2-2209/2-2211
The Crossing (live-action drama series)
Depicts refugees from a war-torn country as they seek asylum in a small fishing village. However, the country the refugees are retreating from is America, 100 years in the future.
Cloak & Dagger (live-action drama series)
Tandy Bowen and Tyrone Johnson come to possess supernatural powers. Tandy can throw light daggers, while Tyrone can envelop others in darkness.
Alone Together (comedy series) (pictured)
Esther and Benji are best friends who are always there to support each other, while also seeking acceptance by Los Angeles' celebrity-obsessed culture.
www.disneymediadistribution.tv
---
Entertainment One – Versailles Suite 861/862
Burden of Truth (crime drama series) (pictured)
Stars Kristen Kreuk as a big city lawyer returning to her hometown for a mysterious case.
The Detail (crime drama series)
Follows three homicide detectives of different ranks as they navigate the professional and personal divide.
Caught (crime drama series)
Tells the story of an escaped convict who, with the help of a corrupt police officer, goes after his drug kingpin ex-partner.
ICE (crime drama series)
After the discovery of a magnificent rough diamond, the Green brothers are forced back into the Los Angeles diamond trade network.
Ransom (crime drama series)
Protagonist Eric Beaumont uses his insight into human behavior to resolve the most delicate of kidnapping cases.
Mary Kills People (medical drama series)
Dr. Mary Harris, a single mother and doctor, assists terminally ill patients who want to pass on their own terms.
Let's Get Physical (comedy series)
Slacker Joe returns to the fitness industry when his dad gives him the broken-down family gym.
---
FilmRise – Tresor Suite 2-1406
My Friend Dahmer (biographical drama)
A dark coming-of-age story about Jeffrey Dahmer, the serial killer who murdered 17 men and boys in the Midwest.
The Boy Downstairs (romantic comedy) (pictured)
Diana returns to New York City and finds what seems like the perfect apartment. The only problem is that her ex-boyfriend lives in the apartment below.
Learning To See: The World Of Insects (biographical documentary)
A look at photographer Robert Oelman as he heads to Colombia to photograph insects in the rain forests of the Amazon Basin.
Breath (drama)
Set along the Western Australia coast, two boys learn what it takes to become men through a friendship with a mysterious adventurer.
Dark River (mystery drama)
After returning to her home village for the first time in 15 years, Alice claims her family's farm.
Gamechangers (sports documentary)
A look at the young men who take part in the professional eSports lifestyle.
Who We Are Now (drama)
Former con artist Beth, who is released from prison after 10 years, must begin the process of regaining custody of her son.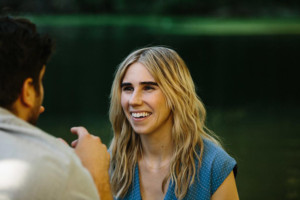 ---
Global Agency – Booth 400
Hope (drama series)
After his release from jail for a murder he didn't commit, Ozan learns that he has a daughter ill with leukemia.
Bitter Sweet (dramedy series)
To pay for her home and culinary schooling, Nazli works an extra job as the home cook for a businessman, and the two soon develop a romantic relationship.
Golden Horde (period drama series)
A period drama set in 13th-century Russia in which the Grand Prince Yaroslav aims to unite the separate principalities and defeat the Tataro-Mongols.
Black Pearl (drama series) (pictured)
Hazal, a young woman who has been in love with Kenan since childhood, is coerced into marrying the murderer Vural.
Evermore (drama series)
Faruk's mother, Esma, who had been arranging a marriage for her son, does not approve of the budding romance between Sureyya and Faruk
Open Call (talent show format)
A talent show that invites hopeful singers to submit 60-second videos that will then be voted on by the audience.
My Wife Rules (dating game format)
A couples cooking competition in which a chef demonstrates a recipe for wives, who then have to instruct their husbands through an earpiece on how to prepare the dish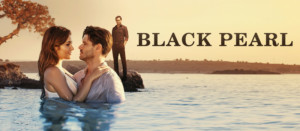 ---
GRB Entertainment – Booth 608
The Bay (drama series) (pictured)
Follows the lives of the eccentric and dysfunctional residents of a chic seaside town that is cursed by a political figure who was murdered by his celebutante daughter.
Man At Arms (science docu-series)
Each episode features master craftsmen who recreate iconic weapons and props from video games, comics, and movies.
Day 5 (apocalyptic thriller)
Jake is one of the few survivors of a fatal sleep epidemic. He takes to the streets to discover answers, and possibly, a cure.
The Stalker Files (factual crime series)
The alarming cases of infamous stalkers who creep on celebrities such as Steven Spielberg, Gwyneth Paltrow, and Madonna.
Untold Stories of the E.R. (factual series)
Emergency room physicians tell tales of drastic and bizarre instances while on the job.
Whacked Out Sports (sports entertainment series)
A collection of footage of sports mishaps, crashes and bloopers from professionals and amateurs alike.
Tech Toys 360 (factual science series)
Showcases the most cutting-edge technology from around the world, while also profiling the innovative professionals behind them.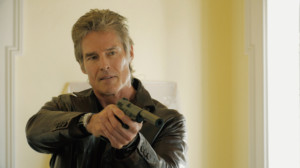 ---
Kanal D – Booth 410/Tresor Suite 2-1802
7 Faces (drama series)
Each episode relates different conflicts between lovers, soul mates, friends, and family members.
Crossroads (family drama series)
After a bad investment leaves the Erguven family bankrupt, they are forced to move to Bodrum and adapt to a new way of life.
Innocent (family drama series)
After discovering that his son killed his daughter-in-law, a retired police captain is faced with a difficult decision — protect his son or bring him to justice?
Price of Passion (dramatic romance series) (pictured)
Ferhat is a hitman and Sirin is a doctor, yet the two strike up an unexpected marriage.
Tales of Innocence (drama series)
Meryem and her boyfriend Oktay accidentally hit a woman while driving. To protect her boyfriend who was driving drunk, Meryem lies to the police and says that she was the driver.
War of the Roses (dramatic romance series)
As children, Gülru admired Gulfem, the daughter of the owner of the mansion where her father worked. As adults, Gülru meets Gulfem's former lover and faces antagonism.
Wounded Love (dramatic romance series)
Set during the age of the Ottoman Empire, the period drama follows the intertwined tales of a struggling mother, a ruined family, a detached father, and a lovesick man.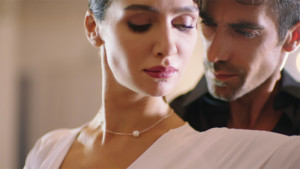 ---
Ledafilms – Tresor Suite 2-2005
Hard Powder (action thriller)
Nels, a snowplow driver, learns that his son was murdered and he seeks revenge against the drug cartel he holds responsible.
Replicas (sci-fi)
Will Foster is a scientist whose family died in a car accident. He is haunted by his personal mission to bring his family back to life.
Luis and the Aliens (animation) (pictured)
Tells the story of Luis, a young boy without friends whose life changes forever when three goofy aliens crash-land right on his doorstep.
Todos lo saben (drama)
Tells the story of a woman named Carolina. After returning to her hometown outside of Madrid, family secrets are brought to light.
---
Lionsgate Entertainment – Tresor Suite 1914
Sweetbitter (drama series)
Tells of a young woman's coming of age. She gets a job as a waitress and is quickly immersed in the possibility that New York City represents.
Vida (drama series)
Two Mexican-American sisters from Los Angeles' Eastside are confronted with a shocking truth about their mother and with memories of their old neighborhood.
Wrong Man (documentary series)
A team of experts and investigators track down new evidence and witnesses to uncover the irresponsibility that takes place inside the criminal justice system.
The Rook (drama series)
After waking up in a London park with amnesia, a young woman unveils her mysterious past and confronts paranormal adversaries.
Motherland (comedy series)
A trio of parents attempts to win the approval of the Alpha Mums and experiences the trials and tribulations of competitive parenting.
Little Women (event series) (pictured)
Chronicles the lives of four sisters as they journey from childhood to adulthood amid the ongoing Civil War.
Howard's End (event series)
This four-part event series tells of Margaret and Helen, two independent and unconventional sisters, and the men who enter their lives.
---
Mediaset Distribution – Meeting Table 39
Rosy Abate (crime drama series) (pictured)
Rosy has taken a break from her criminal past to live in a quiet town with her boyfriend. However, all that changes when two brothers inform Rosy that her presumed-dead son is actually alive.
Love And Sacrifice (period drama series)
A tale of two romances within a period of social revolt and class struggle in Italy.
Tuscan Passion 4 (mystery drama series)
Aurora is nursed back to life by a mysterious person. She then learns that the man she loves, Alessandro, has moved on with another woman.
Code Name Solo (crime series)
An undercover agent's mission is to stop the drug trade and take on the mafia from the inside.
Guerrila Gardeners (lifestyle series)
Beginning as amateur gardeners, two couples compete to create the best plant and flower arrangements.
Donnavventura (reality TV series)
A group of young women venture off to the unexplored territories of the globe to report back to top media publications.
The Phone Secrets (game show format)
Each partner in three romantic couples has two minutes to expose a hidden secret on his or her partner's cellphone.
---
MISTCO – Booth 224
The Prisoner Of Love (romantic drama series) (pictured)
Troubled by his mother's abandonment, Omer enters a marriage with Zehra to make his sister happy.
The Last Emperor (epic drama series)
The real-life events of the last Ottoman emperor, Abdulhamid Han, who led an ambitious empire, but faced opposition from family and state traitors.
Resurrection: Ertugrul (epic drama series)
The hero Ertugrul struggles to find land for his tribe and the woman he loves.
Ege and Gaga (animation series)
The title characters head off on nature adventures in which the two learn new facts about their surroundings.
Jade (animation series)
Curious Jade goes on trips with her bug-like friends called Mat Mats during which she saves her clumsy friends from troublesome situations.
---
Mondo TV Iberoamerica – Booth 510
Heidi, Bienvenida Al Show (live-action series) (pictured)
Heidi returns to the city for fun, new adventures.
Heidi, Bienvenida a Casa (live-action series)
Heidi moves from her rural hometown to the big city where she discovers a new passion for singing, and befriends an agoraphobic girl named Clara.
Invention Story (comedy adventure series)
A fox inventor named Kit tries to impress a town of rabbits with his wild gadgets.
Sissi The Young Empress (animated series)
Follows Sissi, a young girl who has a bracelet that lets her talk to animals. As a princess, Sissi falls in love with Franz.
The Treasure Island (animated adventure series)
Jim Dawkins recounts his past galactic adventures that began when the pirate Billy Bones entered his life.
Cuby Zoo (animated series)
Depicts the animated adventures of five cube-shaped animals that are secret guardians of children's happiness.
Adventures In Duckport (animated series)
Suzy Ducken and Jack Quaker go on journeys that teach them lessons of friendship and exploration.
---
Multicom Entertainment Group – Booth 403
Above All Things (drama) (pictured)
Bobby, who is mourning his wife's death, retreats to his family's cottage. There, the memory of his wife haunts him, forcing him to reconsider what it means to love and to grieve.
After the Sun Fell (family drama)
Adam visits Brandon's childhood home to discover a dark family secret, one that involves the death of Brandon's troubled brother.
America Adrift (family drama)
One mother's experience combatting the heroin epidemic in middle-class families on Long Island.
The Broken Ones (drama)
Two strangers meet and adventure from New Jersey to New York. Along the way, the two confront deep-rooted fears and overcome tragedy.
Buzzard Hollow Beef (horror)
Divorced single mother Jordan Vollmer wants a family getaway in Buzzard Hollow for Thanksgiving, but her family is confronted by the strange Solomon family.
Checkmate (documentary)
Ten chess grandmasters compete in the Checkmate Tournament.
Generational Sins (family drama)
Estranged brothers deal with their mother's death by reconciling with their abusive, alcoholic father.
---
Record TV – Tresor Suite 2-2015
Apocalypse (soap opera) (pictured)
Begins in 1980s New York where four university students meet, then takes place across three generations.
Belaventura (soap opera)
The story of a romance between Pietra and Enrico as it grows across different classes. Enrico belongs to a wealthy family, while the beautiful Pietra lives in the plebian village.
The Rich and Lazarus (El Rico y Lázaro) (soap opera)
Asher, Zach, and Joanne have been close friends since childhood. Their friendship turns rocky when both men fall in love with Joanne.
The Promised Land (La Tierra Prometida) (soap opera)
After Moses' death, Joshua becomes the leader of the Hebrews, tasked with bringing the 12 tribes of Israel to the Promised Land.
The Slave Mother (La Esclava Madre) (soap opera)
The slave owner, Mr. Leoncio, relentlessly pursues a young slave girl.
Moses and the Ten Commandments (Moisés y los Diez Mandamientos) (soap opera)
Retells the events of Moses' life, from his birth to the crossing of the Red Sea.
The Miracles of Jesus (Los Milagros de Jesús) (HD series)
Depicts the blessings and difficulties of people who have faith based on Bible stories.
---
Sonar Entertainment – Versailles Suite 1062
Das Boot (historical drama series)
Takes place in 1942 occupied France and revolves around the U-612 German submarine helmed by Commander Hoffman as it readies for its first voyage.
The Son (Season 2) (drama series)
The multigenerational saga of the ambitious McCullough family as they struggle to maintain a Texas oil dynasty.
Taboo (drama series)
Tells of the return of James Keziah Delaney to his home in London to inherit his father's shipping empire.
The Shannara Chronicles (Season 2) (fantasy series) (pictured)
Centuries into a post-apocalyptic future, a group of heroes must band together to prevent further chaos in The Four Lands.
---
Telefilms – Tresor Suite 2-2301/2-2303
All The Money In The World (biographical drama) (pictured)
After 16-year-old John Paul Getty III is kidnapped, his mother pleads with his billionaire grandfather Jean Paul Getty to pay the hefty ransom.
Den of Thieves (crime drama)
An elite unit of the L.A. County Sheriff's department is up against the state's most notorious bank robbery crew, which is targeting the Federal Reserve Bank.
The Florida Project (drama)
Six-year-old Moonee adventures with her ragtag playmates on a stretch of highway just outside of Disney World.
The Foreigner (action drama)
After his daughter was murdered during an act of terrorism, a London businessman is on a quest for justice.
12 Strong (military drama)
Under new leadership, the first Special Forces team that was deployed to Afghanistan following 9/11 works with an Afghan warlord to locate the Taliban.
---
Twentieth Century Fox TV Distribution – Sorrento Suite 1912
The Gifted (drama series) (pictured)
A suburban family is forced to go on the run after discovering that their teenage children have mutant powers.
The Resident (medical drama series)
A senior resident mentors an idealistic young doctor, and reveals what really takes place behind closed doors at hospitals.
The Assassination of Gianni Versace: American Crime Story (crime drama series)
The second installment in FX's American Crime Story series investigates the murder of fashion designer Gianni Versace.
Trust (crime drama series)
The mafia kidnaps John Paul Getty III for a multi-million dollar ransom.
The X-Files (sci-fi drama series)
David Duchovny and Gillian Anderson return in their iconic roles as FBI agents Fox Mulder and Dana Scully.
The Orville (sci-fi comedy series)
Follows the adventures of a second-rate spaceship that is part of Earth's interstellar Fleet 400 years in the future.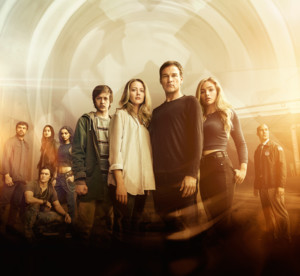 ---
Viacom International Media Networks – Versailles Suite 762
Nella the Princess Knight (children's animation series)
Tells of the animated adventures of a young princess who is also a knight. She faces challenges with her unicorn Trinket and her friend Sir Garrett.
Vikki RPM (live-action kids' series) (pictured)
Centers on the relationship between Max and Victoria. While the two compete against one another on the racetrack, they're also inseparable friends.
Se Busca Comediante (comedy series)
Four comedians take a hilarious road trip across Mexico. El Diablito, Alexis de Anda, Berth Oh, and Manu NNa will see what it takes to get audiences laughing
Borges Importadora (scripted comedy series)
Four employees try to restructure a failed importing firm into an Internet video production company.
MTV Floribama Shore (reality TV series)
Eight young adults will put their lives on hold to party in Panama City Beach.
Sandro de América (biographical drama series)
Chronicles the life of the renowned Argentine singer-songwriter Roberto Sánchez.
---
Zee Entertainment Enterprises  – Booth 316
Jodha Akbar (historical drama series) (pictured)
The love story of Emperor Akbar and Jodha, a beautiful Rajput princess. Together, they build an empire.
Yoga Girls (lifestyle series)
Social media-motivated yoga enthusiasts compete with the yoga traditionalists on the West Side of Los Angeles.
Life of Earth from Space (factual documentary)
A cinematic view of the planet's history that focuses on the origins of Earth, the forms of life that have inhabited the planet, and the Anthropocene.
Kundali Bhagya (drama series)
After the death of Preeta and Shrishti's father, the two young girls learn of the existence of their mother, Sarla, and sister, Pragya.
Altar'd (lifestyle series)
Fitness and nutrition experts help brides and grooms get in shape in time for their weddings.
Piya Albela (drama series)
Tells the story of a young girl who is offered a job helping to get a business tycoon's son out of his reclusive lifestyle. Quickly, she develops a lasting connection with him.
Lala's Ladiez (sitcom series)
Chronicles the lives of an Indo-British interracial family in London.