ATF 2019
ABS-CBN CORPORATION
Booth N10

Your Moment (talent reality series)
A search for the best dancing and singing duos or groups from around the world.
The Killer Bride (revenge drama series) (pictured)
The ghost of Camila Dela Torre, a woman who was found by her fiancé in a bloody wedding dress and veil, haunts the superstitious town of Las Espadas.
Mea Culpa (crime drama series)
Six friends have a night out on the town that turns into a drunken accident with disastrous consequences. Afterward, one mother will do anything to find her child.
The Heiress (family drama series)
Former lovers Romina and Carlos each have their own rags-to-riches tale to tell when they marry different partners. Romina weds business tycoon Robert, while Carlos marries Robert's daughter.
Make It With You (TBC)
Billie lives in Croatia, where she has been living in a small mobile home. She takes part in matchmaking culture and stumbles upon Gabo, who catches the eye of socialite Blanca.
The General's Daughter (action drama series)
Rhian Bonifacio, a military nurse, was trained to take revenge against her family's mortal enemy, Marcial De Leon, a high-ranking general.
Hello, Love Goodbye (romantic drama series)
Joy works as a domestic helper in Hong Kong but has big dreams of succeeding in Canada. Along her journey, she meets a bartender named Ethan, and the two help mend lifelong wounds.
www.abs-cbn.com/internationalsales
---
ATV
Booth P-15

Hercai (drama series)
Reyyan and Miran marry, but when Miran remembers how Reyyan's father killed his parents, he ends their relationship.
Love and Secrets (drama series) (pictured)
Sevda steals money in order to rescue her brother, who has been taken hostage by a drug gang. Meanwhile, former orphan Ali is unaware that his own brother heads the gang.
Lifeline (drama series)
Nefes, a child bride, was sold to a businessman named Mustafa. When Mustafa takes Nefes and their son to Istanbul for business, Mustafa's younger brother notices the domestic violence Nefes faces.
Grand Family (drama series)
Hizir tries to keep the balance among his family members, and refuses to choose between his wife and his mistress. All the while, he also tries to keep his family out of his mafia affairs.
Don't Leave Me (drama series)
Arzu is alarmed by her old friend, Esin, who threatens to reveal the truth about the real father of Tarik, one of Arzu's sons. Esin uses this information in the hopes of living the rich life she's always dreamed of.
Love and Hate (drama series)
Ali, who spent his youth in prison, and Mavi, who has never loved anyone, get to know each other by writing letters. When the time comes to meet face to face, will they be able to overcome their personal demons?
---
CALINOS ENTERTAINMENT
Booth F23

Forbidden Fruit (drama series) (pictured)
Two sisters, Zeynep and Yildiz, want vastly different things out of life. Zeynep dreams of a career she can be proud of. Yildiz wants to marry a rich man.
Our Story (romantic drama series)
Filiz was forced to become a surrogate mother to her young siblings. She doesn't think she has time for love in her life. Until she meets Baris, that is.
Woman (drama series)
Bahar is a young mother of two who constantly contends with issues of abandonment.
King Shakir (animated movie)
Shakir and his family set out to find the golden cannon in order to stop a giant, prehistoric creature that is approaching the city.
That's My Life (drama)
Money is tight in Bahar's family, so she works in a cake shop. But unbeknownst to her, she is actually the daughter of a rich businessman and a wealthy young woman who died in childbirth.
Kids On The Block (movie)
A group of children decide to play in the park, instead of being on their phones. But the evil Kazim scares anyone who tries to enter the park. Will the children be able to take the park back?
Second Chance (drama series)
An innocent woman named Deniz loses everything she's ever owned when her husband disappears without a trace. She struggles daily for survival.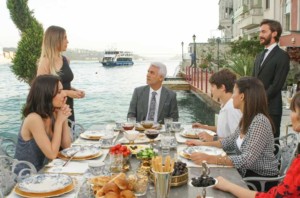 ---
GMA WORLDWIDE
Booth J01

A Place in Your Heart (rivalry drama series) (pictured)
A good stepmother battles against the evil ex-wife of the man she loves and the mother of the children she has learned to love.
Broken Faith (rivalry drama series)
A desperate wife becomes the person she hates the most, a mistress, to exact revenge against her husband's other woman.
Beautiful Justice (crime drama series)
Grief brings together three ladies who team up and infiltrate a drug syndicate responsible for the deaths of their loved ones.
The Gift (drama series)
Joseph may be blind, but he is able to see glimpses of past and future events.
My Crown Princess (romantic comedy series)
A woman attempts to fulfill her dream of being a ship captain in a male-dominated field.
Prima Donnas (family drama series)
Fraternal triplets separated from their father must find their way back home to inherit their family's wealth.
Obsession (thriller series)
Yvie faces off against the vengeful spirit of her husband's dead ex-girlfriend who will stop at nothing to wreak havoc in her life.
---
GUSTO TV
Booth J18

Cook Like A Chef (food series) (pictured)
A diverse cast of renowned chefs show viewers how to cook, not what to cook, and offer expert techniques, tips, and tricks.
DNA Dinners (food series)
A powerful and uplifting series that takes viewers on an emotional rollercoaster ride of self-discovery, with delicious dishes along the way.
Bonacini's Italy (food series)
Celebrity chef Michael Bonacini prepares sumptuous Italian fare in this elegant food series.
Flour Power (food series)
Set in a retro-style kitchen, a lovely host demonstrates ways to concoct simple to extravagant baked treats.
Spencer's Big 30 (food series)
Spencer Watts shows viewers how to make healthy, family-style meals made in around 30 minutes for around 30 dollars
Watts On The Grill (food series)
This fast-paced cooking series is all about delectable barbecue and inspiring viewers to entertain guests outdoor.
One World Kitchen (food series)
This visually stunning food series features nine delicious international cuisines (Italian, Indian, Thai, Argentinian, Japanese, Vietnamese, Cantonese, Lebanese, and Greek).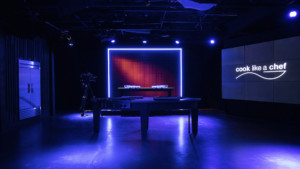 ---
KANAL D INTERNATIONAL
Booth P01

Ruthless City (drama series) (pictured)
After moving to Istanbul, Seher crosses paths with Agah, who came from the same small town a long time ago. This serendipitous meeting will test both their families.
Love Trap (romantic drama series)
Ayse, who comes from a poor, working-class family, busts her boyfriend canoodling with her best friend, then plots to marry Kerem, whose family owns a successful textile factory.
Azize (drama series)
Melek, a young nurse, comes from a family that's been destroyed. To exact revenge, she changes her name to Azize and inserts herself into the Alpan family, the people responsible for killing her father.
Hekimoglu (drama series)
The Turkish remake of House M.D. from NBCUniversal International Formats.
Price of Passion (romantic drama series)
Asli must marry Ferhat in order to save her life. The two opposites quickly grow close, but Ferhat's lifestyle is too dark for Asli.
Wounded Love (period drama series)
This drama intertwines the lives of a hero destined to witness his family's decline, a father fated to be left alone, and a woman who is forced to accept a marriage proposal.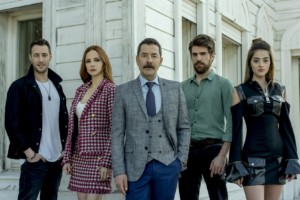 ---
MEDIASET ITALIA

Mediaset Italia is the international pay-TV channel of the Mediaset Group in the Italian language. The channel is targeted at the 60-plus million Italians living around the world and to the people who love Italy, its culture, and its beauty. Mediaset Italia features top drama series, comedies, entertainment shows, news, and current affair programming, in just one channel.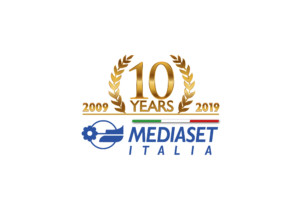 ---
MISTCO
Booth P02
Melek: A Mother's Struggle (drama series) (pictured)
A powerful woman fights to protect her children, and sacrifices everything for them in the process.
My Champion (drama series)
After Kafkas's wife passes away, the boxer will be forced back into the ring when he learns his son has the same disease as his wife.
Hold My Hand (romantic drama series)
With her father recently dead and her brother missing, Azra meets Mrs. Feride. When Mrs. Feride offers her an incredible opportunity, Azra meets the spoiled Cenk.
Beloved (romantic drama series)
It is love at first sight for Aziz and Feride. But when their fathers, who are sworn enemies, discover this young relationship, the lovers become pawns in a filthy game.
The Circle (crime drama series)
Kaan and Cihangir struggle to understand their interrelated pasts while balancing the demands of a criminal organization.
Resurrection: Ertugrul (epic drama series)
The hero Ertugrul struggles to find land for his tribe and the woman he loves.
The Last Emperor (epic drama series)
Depicts the real-life story of the last Ottoman Emperor, Abdulhamid Han.
---
MONDO TV GROUP
Booth F32
MeteoHeroes (comedy adventure series)
Fulmen, Nix, Nubes, Pluvia, Thermo, and Ventum discover their supernatural powers of controlling the weather and atmospheric phenomena.
YooHoo to the Rescue (comedy adventure series) (pictured)
The group of friends is on a mission to help endangered animals on Earth in order to return to their magical home of Yootopia.
Invention Story (comedy adventure series)
Set in fictional Carrot Town, a freethinking rabbit named Silas and a clever fox named Kit butt heads while thinking up inventions.
Sissi the Young Empress 3 (comedy adventure series)
Through magic and friendship, the title princess helps people and animals achieve harmony on the Schönbrunn Palace grounds.
Adventures in Duckport (comedy series)
Suzy, Jack, Penelope, Corky, and their friends go on amusing adventures and try to be helpful, but they don't always succeed.
---
RECORD TV
Jezebel (Jezabel) (telenovela) (pictured)
A Phoenician princess uses her beauty to seduce King Ahab and marry him so that she can become queen. She then attempts to impose the worship of pagan gods on the public.
Topíssima (telenovela)
An ongoing police investigation implicates all the main characters in this telenovela that depicts the struggles of the modern workplace.
Jesus (Jesús) (soap opera)
Tells the fascinating life story — from birth to resurrection — of the man who changed the world.
Leah (Lea) (soap opera)
Leah falls in love with Jacob, but is shocked and saddened to learn that he wants her sister, Rachel, instead.
Apocalypse (Apocalipsis) (soap opera)
Begins in 1980s New York where four university students meet, then takes place across three generations.
The Rich and Lazarus (El Rico y Lázaro) (soap opera)
A romantic drama about three inseparable childhood best friends is set against Nebuchadnezzar's invasion of Jerusalem.
The Promised Land (La Tierra Prometida) (soap opera)
Joshua, the newly appointed leader of the Hebrews, is an experienced warrior gifted with courage and a powerful belief in God. He leads his people to Canaan.