Content Highlights — June 

2022
ALL3MEDIA INTERNATIONAL
The Holiday (thriller) (pictured)
While on holiday with her best friends and their families, Kate makes a discovery that leaves her questioning whether her husband Sean is having an affair and that the other woman is one of her best friends. As Kate closes in on the truth, she realizes that the stakes are far higher.
The Simpler Life (reality show)
A group of people leave behind 21st-century lives and attempt to live by the principles of the Amish, rejecting modern values and technology. Will 'the simpler life' lead to a positive impact on mental and physical health or will participants be desperate to get back to their consumerist lifestyles?
The Larkins (comedy, drama series)
Set in the idyllic Kent countryside, The Larkins combines heart-warming and humorous scripts with a fantastic cast to create a feel-good drama and memorable characters you can't help falling in love with.
Who is Ghislaine Maxwell (documentary)
The premium documentary series features exclusive interviews with those closest to Maxwell, as it follows her story from her chaotic upbringing right up to the conclusion of her trial in the U.S.
The Traitors (reality show)
A nail-biting psychological adventure, where a group of contestants are placed in an atmospheric location together and must complete challenges and win prizes. But some among them will be traitors and out to claim the prize for themselves. Can the others stop them before it is too late?
Last Singer Standing (format) (entertainment)
This family-friendly game show format requires contestants to use tactics as well as singing talent to make the finale and win a big cash prize. Contestants endeavor to impress the popstar panel, the audience, and fellow competitors, with their talent and tactics. 
Contact: [email protected]
Tel: +44 (0) 20 7845 4350
Address: Berkshire House, 168-173 High Holborn
London, WC1V 7AA United Kingdom
www.all3mediainternational.com
---
AMERICAN CINEMA INTERNATIONAL
Plus One at an Amish Wedding (romance)
Up-and-coming superstar doctor April has the perfect life. She works at a prestigious hospital and has recently met a handsome veterinarian, Jesse. On their six-month anniversary, Jesse presents April with a surprise trip to Paris! However, plans change when Jesse receives an invitation to his brother's wedding. April doesn't know that Jesse's family is Amish and not so fond of strangers. Now, both must travel to Amish Country and introduce themselves to the people Jesse left behind many years ago.
A Royal Surprise (romance) (pictured)
Riley Stevenson accepts an invitation to visit her boyfriend Madla's family in South Africa. When she arrives, she is shocked to learn that Madla is not only extremely wealthy, but also the prince of Chacula! The news puts Riley's trust in Madla in jeopardy, and now it is up to him to win her love back. Riley must decide if she will give Madla a second chance while also winning the approval of his royal family.
Finding Love in San Antonio (romance)
After a season wrap on her TV show, successful L.A. chef Adela gets an offer to work on a new network series that will send her traveling around Europe. But she worries about moving her daughter, Fabiola, who is still homesick for San Antonio. When Adela misses Fabiola's championship soccer match, Fabiola runs away to San Antonio. Adela rushes there to find her and meets a local food writer who wrote a takedown piece on Adela. Their unlikely relationship will make Adela decide if she wants to stay home in San Antonio or take the offer for the new show.
Finding Love in Big Sky, Montana (romance)
Paisley, an independent country girl, takes on the task of upholding her grandfather's ranch. After being denied funding to refurbish the ranch, she agrees to work with her ex-boyfriend Josh to brainstorm ways to raise money. After 15 long years, Paisley and Josh finally reconnect and find the love in each other that was there all along.
Contact: [email protected],  [email protected]
Tel: 818-907-8700
Address: 15363 Victory Blvd.
Van Nuys, CA 91406
---
ATV 
Your Honor (drama)
Judge Ömer Arif Derman tries to protect his son, who gets involved in an accident that kills someone. The war he enters results in sacrifice, not only for himself but loved ones, too.
Destan (drama) (pictured)
Akkız and Batuga cross paths with two lies that could cost them their lives. Batuga, the hidden Khan of the Turks, will write an epic legend with Akkız, by proving what they can do together.
For My Family (drama)
Kadir and his three younger siblings face the sudden death of their parents. Akif, who is responsible for that unfortunate event, finds a job for Kadir and lets his siblings into a private school.
Hidden Wings (drama)
High school teacher Elif Türkkan takes Zeynep under her wing, and in doing so enters a war with the wealthy Baykara family. Elif struggles so that her students might find a brighter future.
Lone Wolf (drama)
Altay, who earns his living by fighting in cages, helps Esra reunite with her daughter. As soon as Altay takes a step to help Esra, he embarks on a new journey into his own past.
Wounded Heart (drama)
Everything turns upside down when Ferit sees his wife Hande being intimate with Yaman. He immediately goes to İstanbul and makes a proposal to Ayşe.
The Ottoman (drama)
Within the Kayi tribe, a power struggle takes place between Osman and his uncle Dündar. Despite betrayals, Osman will fight for the sake of the Kayi tribe and to rejoin his love, Bala Hanim.
Contact: [email protected]
Tel: 90 212 354 37 01
Address: Merkezi Güzeltepe Mh. 15 Temmuz Şehitler Cd.
34060 Eyüpsultan/İSTANBUL
Natpe Budapest — InterContinental Hotel Suite 218
---
CASTA DIVA PICTURES
Back to Love (Come una volta: un amore da favola) (reality dating show) (pictured)
A group of seven young men and seven young women leave behind everything they know to immerse themselves in a romantic adventure without modern technology set back in the 1800s. They have to learn all about love and seduction, and step-by-step, they will turn into princes and princesses.
Contact: [email protected]
Tel: +39 02 3450817
Address: Via Lomazzo, 34a,
20154 Milan, Italy
---
FILMRISE 
Highway To Heaven (faith, drama series)
A probationary angel, played by Michael Landon, is sent back to Earth and teams up with an ex-cop to help people.
Dr. G: Medical Examiner (true crime series)
Renowned coroner Dr. Jan Garavaglia provides explanations and theories for mysterious causes of death that don't make sense from the outside.
Andromeda (sci-fi, drama series)
Captain Dylan Hunt and the crew of the Andromeda Ascendant set out on a mission to rebuild the Systems Commonwealth 300 years after its fall.
Broken Diamonds (drama) (pictured)
A young writer sees his dream put in jeopardy when he has to take care of his mentally ill sister.
The Short History of the Long Road (drama)
Receiver of the Jury Mention for Best Screenplay at Tribeca 2019, the film follows teenager Nola, confronted with the choice to live as an outsider or within society.
Cheaters (unscripted series)
Victims of suspected cheating hire hidden camera crews to spy on their significant others and gather incriminating evidence.
Contact: [email protected]
Tel: 718-369-9090
Address: 220 36th St., 4th Fl., Suite AA
Brooklyn, NY 11232
Natpe Budapest — InterContinental Hotel Suite 226
---
GLOBAL AGENCY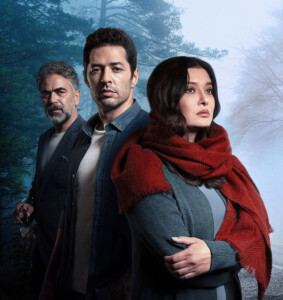 The Game of My Destiny (drama)
Asiye's world is turned upside down by a chain of fateful events through which she must battle to rebuild a family shattered by violence, abandonment, and emotional turmoil.
Redemption (drama) (pictured)
Zeynep's life is destroyed by her daughter Elif's kidnapping, but aided by the detective Sinan, she launches a search that turns her family upside down, profoundly transforming her and all those involved.
When A Man Loves (dramedy)
Tells the enthralling love story of the beautiful Zeynep and charismatic businessman Kenan, and the rivals who threaten to doom their romance with a web of deception and lies.
Good Singers (singing entertainment show)
Talented and untalented singers try to impress celebrities without actually singing in the first place! Two teams compete in this new musical contest and must use all their powers of perception to succeed.
Beat Me If You Can (singing game show)
The primetime show combines singing talent format and game show elements. Each week, 10 contestants get a spotlight in the show, with a jury of two celebrity singers.
Contact: [email protected]
Tel: +90 (212) 241 26 93
Address: Abdi İpekçi Cad. Park 19-1 Kat:3 Nişantaşı – Istanbul, Turkey
---
MULTICOM ENTERTAINMENT GROUP
TheArchive (channel)
TheArchive channel is dedicated to aficionados and lovers of story, craft, and silver screen fun, representing rare, retro, and 4K restored films and classic TV.  From cult movies to timeless series, a killer horror library to unearthed MOWs, TheArchive is available on both linear and VOD on any device worldwide.
TheGrapevine (channel)
TheGrapevine channel will enlighten, touch and inspire with true stories, interviews, Oscar-winning documentaries, music, and reality programming. Topics ranging from food to travel, politics to religion, pop culture to crime, and current events to social issues are just a glimpse of what you'll find on the TheGrapevine!
Container Masters (reality TV movie)
Repurposed shipping containers are turned into beautiful homes and unique building projects. Jim Russell, also known as the Container Master, brings clients' unique shipping container dreams to life.
But I'm a Cheerleader (romance, comedy)
A naive teenager is sent to rehab camp when her straitlaced parents and friends suspect her of being a lesbian. Starring Natasha Lyonne, Michelle Williams, Clea DuVall, and Melanie Lynskey.
Surviving Camp Analog (TV movie) (pictured)
After an online prank goes wrong, the Shocklosers — a group of YouTubing high schoolers — are shipped off to Camp Analog: a summer camp designed to rehabilitate destructive tech habits.
Black and White in Color (war, comedy)
In this Academy Award-winning film, French colonists in Africa find themselves at war with their German neighbors. An idealistic French geographer takes control after several bungles.
One Day in September (documentary) (pictured)
In honor of its 50th anniversary, this Academy Award-winning documentary looks at the 1972 Munich Olympics, which became the Olympics of terror when a terrorist group called Black September held 11 Israeli athletes hostage.
Contact: [email protected]
Tel: 310-693-8818
Address: 10801 National Blvd. Suite 603
Los Angeles CA 90064
---
SPI INTERNATIONAL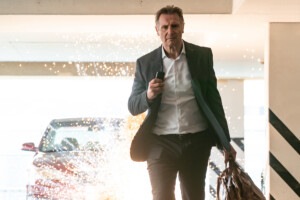 SPI International, a CANAL+ company, operates 42 television channels on six continents including the FilmBox and Film1 brands, and a rich bouquet of thematic channels specialized in bringing the highest quality documentaries, fashion and lifestyle content, sports programming, and more. Working with over 700 operators worldwide, the global media company uses cutting-edge technology to provide its subscribers with access to its linear and on-demand content. In addition to linear offers, SPI operates multiple digital services including FilmBox+ which has over one million subscribers and Dizi, a state-of-the-art aggregator of the best Turkish series worldwide.  
SPI's ever-expanding catalogue of digital products also includes a wide variety of FAST channels that are currently available across the world via multiple prominent FAST service providers. SPI's Filmstream broadcasts independent movies and world cinema classics, Docustream presents award-winning documentaries, Dramastream offers a slate of captivating series from around the globe and Fashionstream brings highly entertaining content on shopping, lifestyle and fashion.
SPI International is also a leading distributor of theatrical films and television programming worldwide. SPI's solid alliances with major independent producers provide premium content with A-list stars. SPI's catalogue presents a wide range of more than 3,000 titles, consisting of a package of 100 family-oriented movies, exciting new releases as well as evergreen library feature films and TV series. Highlights from SPI's catalogue include Memory (pictured), Best Sellers, The Bricklayer, Mack & Rita, The Chase, Book of Love, Elyse, Nitram and Panama.
Contact: [email protected]
Tel: (212) 673-5103
Address: 99 Hudson Street
New York, NY 10013
---