NATPE MIAMI 

2019
A+E NETWORKS
Tresor Tower 2-1509/1511

Jesus His Life (factual series) (pictured)
Mixes scripted dramatizations and interviews with historians and faith leaders to tell the life story of Jesus.
Nightwatch (factual series)
Follows several first responders in the emergency medical services unit as they cover the unpredictable overnight shift.
Watergate (factual series)
Chronicles the infamous scandal from its first signs in the Nixon administration to the after-effects of his resignation.
The Clinton Affair (unscripted special)
Explores the sequence of events that divided Americans about the Clinton family and Monica Lewinsky.
No One Would Tell (TV movie)
A modernized version of the 1996 made-for-TV movie about physical and emotional abuse in teenage relationships.
Love In The Vineyard (TV movie)
Real estate exec Molly abandons her vintner boyfriend when her old friend appears saying that that boyfriend is the father of her child.
Big Live Wedding Format (format)
Deserving couples are given the weddings of their dreams, and share how they met and fell in love.
---
ALL3MEDIA INTERNATIONAL
Sorrento Tower Suite 3-1209

Cheat (drama series) (pictured)
An unseemly relationship between a university professor and her student causes a devastating series of events.
Baptiste (drama series)
Stubborn investigator Julien Baptiste is enlisted by Amsterdam's chief of police to work a case that will entangle him in the city's drug and sex trade.
Clique S2 (drama series)
Holly becomes enthralled with Jack, the charismatic and dangerous ringleader of a boy's clique.
Drowning in Plastic (factual series)
Liz Bonnin investigates the world's plastic problem and explores solutions to the global environmental disaster born of it.
Generation Porn (factual series)
Surveys the modern porn "epidemic" through interviews with the people who watch it, those who star in it, and those who run the business.
Gordon, Gino & Fred: Road Trip (factual series)
Culinary bosses Gordon Ramsay, Gino D'Acampo, and Fred Sirieix drive through their homelands in search of food.
24 Hours to Hell and Back (format)
Celebrity chef Ramsay works to bring a failing restaurant back from the brink of disaster.
www.all3mediainternational.com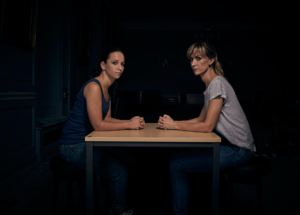 ---
AMC STUDIOS
Unspeakable (limited drama series) (pictured)
Two families are affected by the tainted blood scandal that swept across Canada's Red Cross blood banks in the 1980s.
This Close (relationship dramedy)
Two twenty-something best friends navigate a world where people see them first as people with disabilities and second as human beings.
Documentary Now! (comedy series)
Comedians Fred Armisen and Bill Hader pay homage to distinguished documentaries, using different documentary techniques and styles.
Eli Roth's History of Horror (documentary series)
Stephen King, Quentin Tarantino, and Jordan Peele, among others, discuss how the horror genre has evolved throughout the generations.
Jonestown: Terror in the Jungle (documentary series)
Focuses on Jim Jones's transformation from civil rights champion and preacher to an extremist cult leader.
Lodge 49 (dramedy series)
Ex-surfer Dud finds himself adrift after the death of his father and lands in a fraternal home where a plumbing salesman and a "Luminous Knight" welcome him.
Ministry of Evil: The Twisted Cult of Tony Alamo (documentary series)
Chronicles the pursuits of evangelical couple and cult leaders Susan and Tony Alamo.
www.amcstudiosinternational.com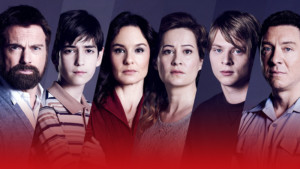 ---
ATV
Booth 221

Lifeline (drama series) (pictured)
Nefes, who was sold as a child bride to a violent businessman, finally escapes her husband, only to find herself living as a fugitive with her child on the Black Sea coast.
Foster Mother (drama series)
Out of desperation, Alev, a young mother, attempts to kill her child, Zeynep. Alev's sister, Damla, raises Zeynep while Alev is in jail.
Grand Family (drama series)
Hizir tries to balance the demands of the mafia world while having to decide between his wife and his mistress.
Don't Leave Me (drama series)
Arzu's family life is turned upside down when her cousin Esin blackmails her by threatening to reveal the truth about her son's real father.
Love and Hate (drama series)
Ali and Mavi have only ever interacted through letters, but when the time comes to meet face to face, they both have to confront secrets.
Orphan Flowers (drama series)
After living through her stepfather's abuse, Eylül finds herself in an orphanage located among rich and glamorous neighbors.
Wedlock (drama series)
A desperate mother must decide whether to surrender to bondage or fight for a new life.
---
CALINOS ENTERTAINMENT
Booth 410

Forbidden Fruit (drama series) (pictured)
A tale of two sisters: Zeynep, who lives by her ethics and wants a successful career that she worked hard for, and Yildiz, who wants nothing more than to marry rich.
Our Story (drama series)
Filiz, the oldest of six kids, is forced to become a surrogate mother to her siblings since her useless alcoholic father cannot parent them.
Woman (drama series)
Bahar is a woman who's suffered much loss in her life, from being abandoned by her mother to her husband's unexpected death.
---
DISNEY MEDIA DISTRIBUTION – LATIN AMERICA
Tresor Tower Suite 2-1209
Monzón (biopic series)
A fascinating chronicle of the former boxing middleweight champion Carlos Monzón.
Good Trouble (drama series) (pictured)
A spin-off of long-running family drama The Fosters follows Callie and Mariana as they embark on the next phase of their lives in Los Angeles.
The Fix (drama series)
An L.A. district attorney retreats from her high-profile career for a quiet life but returns for the chance to prosecute a celebrity for murder.
www.disneymediadistribution.tv
---
FILMRISE
Tresor Tower Suite 2-1406
Mountain Rest (drama)
Attempting to reconnect with her daughter and granddaughter, a former actress relives her glory days.
Bachman (documentary)
About one of the most prolific Canadian artists, best known as a founding member of The Guess Who and Bachman-Turner Overdrive.
Wildland (documentary)
Members of a firefighting crew share their personal experiences battling wildfires over a single fire season.
Tell It to the Bees (romantic drama) (pictured)
Set in 1950s Britain, a small-town doctor forms an intimate bond with her young patient's mother.
Change is in the Air (drama)
A beguiling young woman brings the residents of her quiet neighborhood face to face with their secrets.
Life in the Doghouse (documentary)
Director Ron Davis highlights two men and their dedication to the cause of rescuing and re-housing unwanted dogs.
---
GLOBAL AGENCY
Booth 301
Gulperi (drama series)
Gulperi fights to win back the hearts of her children who have been brainwashed against her by her late husband's family.
Meryem (drama series)
To protect Oktay, Meryem takes the blame for a car accident that killed a young woman, and goes to prison.
Evermore (drama series)
Sureyya's humble and solitary life is forever changed by Boran's family's wealth and his old traditions
Never Let Go (drama series) (pictured)
Iclal miraculously recovers from her coma, but her husband Yigit has already married another woman.
The Legend (talent show series)
Contestants sing their hearts out, but only the top two contestants will move on to the semi-finals to prove their worth to the audience and jury.
My Wife Rules (cooking show series)
A chef demonstrates a recipe to a group of competing wives, who must then relay the steps to their husbands through an earpiece.
Keep It Or Lose It (game show series)
Contestants are given money to go shopping for prizes, and are then quizzed in order to keep what they bought
---
GRB STUDIOS
Booth 515
On The Case (crime series)
Delves into captivating murder mysteries and offers in-depth interviews with suspects and witnesses.
Man At Arms (documentary series)
Skilled craftsmen recreate iconic weaponry from films, video games, and comic books. Danny Trejo hosts.
Close Up with The Hollywood Reporter (pictured)
Roundtable interview sessions with distinguished talent and directors from the year's most talked about films and TV series.
The Bay (drama series)
A posh seaside town where the residents have dysfunctional habits and never-ending scandals.
Executed (crime series)
Shocking cases of heinous crimes are highlighted as experts analyze each and every horrific detail.
Untold Stories of The E.R. (health series)
Combines re-enactments and commentary from physicians, nurses, and patients to present the fast-moving world of the emergency room.
Cashed Out (documentary series)
Viewers are treated to stories of celebrity fortunes evaporating amidst drugs, dishonest money managers, and greedy parents.
---
KANAL D INTERNATIONAL
Tresor Tower Suite 2-1804
Price of Passion (romance series) (pictured)
Ferhat is a hitman. Aslı is an idealistic doctor. After Aslı operates on a man that Ferhat shot, she is forced to marry him to save her life.
Twins (family drama series)
Memo clings to his life by collecting scraps in the suburbs of Istanbul, while Can lives under his grandfather's strict rule.
Wounded Love (romance series)
The story of an epic romance with strong characters, timeless human emotions, and a penetrating script.
Big Fat Lies (family drama series)
Müjgan and Ahmet's marriage falls apart when Ahmet meets the young and beautiful Sude.
Double Trouble (crime series)
Police officers Mustafa Kerim Can and Mert Barca are rivals, but they are drawn together when they are both enlisted to tackle a giant drug operation.
Waiting For The Sun (drama series)
Single mother Demet raises her daughter Zeynep and keeps the father's identity a secret.
Time Goes By (family drama series)
Ali Akarsu returns from a sailing journey and is forced to choose between his beloved wife and his young mistress.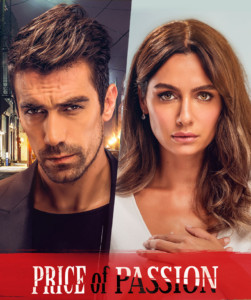 ---
LEDAFILMS
Tresor Tower Suite 2-2005
Playmobil: The Movie (animation)
While in search of her missing brother, Marla goes through a magic portal that turns her into a Playmobil figure.
The Queen's Corgi (family animation) (pictured)
A spoiled little dog accidentally ends up in a London dog's home with a bunch of strays, and he must find his way back to Buckingham Palace.
Mia and the White Lion (drama)
When Mia learns from her father that Charlie, her pet white lion, is in danger, she runs away to find a safe home for him.
Cold Pursuit (a.k.a. Hard Powder) (action)
Snowplow driver Nels is forced out of his quiet family life when his son is murdered by a powerful drug lord.
Replicas (sci-fi thriller)
When William Foster's family dies in a car crash, he is desperate to resurrect them by transplanting his memory into a computer.
Todos lo saben (Everybody Knows) (drama)
Laura returns to her Spanish hometown where unexpected family secrets are revealed.
I Still See You (thriller)
In the aftermath of a cataclysmic event that breaks down the barrier between the present world and the next, a ghostlike remnant threatens a young woman.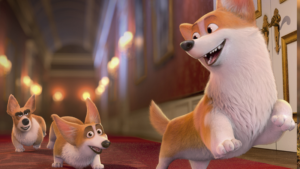 ---
LIONSGATE ENTERTAINMENT
Tresor Tower Suite 2-1114
Sweetbitter (drama series) (pictured)
A young woman's coming-of-age story set against the rich and grimy backdrop of exclusive restaurants in New York City.
Vida (drama series)
Two Mexican-American sisters return to their old neighborhood, the Eastside of Los Angeles, where they are confronted by their past and their mother's dark truth.
The A List (drama series)
When Mia's friends flock to Amber at an idyllic summer camp, Mia's magical powers grow dangerous.
The Rook (drama series)
A young woman attempts to recover her memory, but paranormal adversaries try to stop her.
The Spanish Princess (event series)
When Prince Arthur dies shortly after their nuptials, Catherine of Aragon finds herself at the mercy of a divided Tudor court and threatened by enemies.
M.D. Live (event series)
Ann Curry brings together a network of physicians and experts to provide answers to people in desperate need of medical help.
BoJack Horseman (comedy series)
The Hollywood has-been makes a comeback with the help of his human sidekick, Todd, and a feline talent agent.
---
MEDIASET DISTRIBUTION
Meeting Table 38
Code Name Solo (crime series)
Undercover cop Marco infiltrates the Corona family, but when the daughter of the boss is kidnapped, he must go against orders to free her.
Love And Sacrifice (drama series) (pictured)
A period drama that takes place among the Carrara marble quarries, where an intense passion develops between Brando and Silvia.
Ultimo – Chasing Narcos (crime series)
Interpol enlists Ultimo, a police captain famous for tracking down ruthless crime bosses, in order to stop a dangerous alliance between Italian organized crime and a Mexican drug cartel.
Call Me Francesco – The People's Pope (biographical miniseries)
Portrays Jorge Bergoglio's early days until his election as pope and bishop of Rome.
Tuscan Passion (drama series)
Modern-day heroine Aurora fights for her freedom and independence from those who are unjustly plotting against her.
A Matter of Respect (family drama series)
Two brothers, Tonio and Santi Fortebracci, take different paths toward justice.
The Chosen (paranormal investigation series)
Joined by his friend and psychotherapist Claudia, Gabriel is tasked with investigating the boundaries between science and faith.
---
MISTCO
Booth 308
Hold My Hand (romantic drama series) (pictured)
In search of her missing brother, Azra meets Mrs. Feride, who introduces Azra to her grandson, the spoiled Cenk.
The Prisoner of Love (romantic drama series)
Troubled by his mother's abandonment, Omer enters into a marriage with Zehra to make his sister happy.
The Last Emperor (epic drama series)
Tracks the real life of the last Ottoman emperor, Abdulhamid Han, who led an ambitious empire, but faced opposition from family and state traitors.
Resurrection: Ertugrul (epic drama series)
The hero Ertugrul struggles to find land for his tribe and the woman he loves.
Aslan (animated series)
A young boy in elementary school thinks up extraordinary inventions with his inexhaustible imagination.
Ege and Gaga (animated series)
The title characters head off on nature adventures in which they learn new facts about their surroundings.
Jade (animated series)
Curious Jade goes on trips with her bug-like friends called Mat Mats, during which she saves her clumsy pals from troublesome situations.
---
MULTICOM ENTERTAINMENT
Booth 403
The Archive (archival)
Multicom's archival channel shows rare, retro, and restored films, as well as classic TV series.
The Grapevine (unscripted)
Multicom's unscripted channel showcases true stories, interviews, and reality programming.
Remarkable Life of John Weld (documentary)
Looks at John Weld, from his start in Hollywood as a stunt double in the '20s to his later accomplishments as a journalist and novelist.
Boonie Bears: The Adventurers (animated adventure) (pictured)
Headstrong Carly, field guide Vick, and Briar and Bramble Bear search for Kitty, Carly's best friend, a rare Siberian Tiger.
For Now (dramedy)
Two Australian siblings travel up the California coast with their twenty-something friends while grieving their dead parents.
In The Shadow Of Suribachi: Sammy's Story (historical documentary)
World War II Marine and Iwo Jima survivor Sammy Bernstein tells the terrifying tale of the two battles he was forced to fight.
Streaker (sports comedy)
High school teacher Balz Naef is experiencing a financial crisis. His solution is to recruit students as streakers in an illegal sports gambling ring.
---
PARAMOUNT PICTURES
Versailles Tower Suite 1262
Bumblebee (sci-fi action) (pictured)
Charlie, a young woman on the cusp of turning 18, discovers a battle-scarred and broken yellow VW bug.
Wonder Park (family animation)
June embarks on a magical journey through an amusement resort called Wonderland, which she and her mother designed.
Pet Sematary (horror)
Dr. Louis Creed and his family call on his unusual neighbor, which sets off horrific events near a mysterious burial ground.
Rocketman (musical drama)
Tells the tale of Elton John's breakout years to his inspiring musical partnership with Bernie Taupin.
Catch-22 (drama series)
Follows Captain John Yossarian, a U.S. Air Force bombardier, as he fulfills his service requirements while avoiding death.
Racing Wives (reality series)
A glimpse into the opulent mansions and private planes that are the norm for this elite social circle of women who are married to famous racecar drivers.
---
RECORD TV
Tresor Tower Suite 2-2014
Jesus (Jesús) (soap opera)
Tells the fascinating life story — from birth to resurrection — of the man who changed the world.
Leah (Lea) (soap opera)
Leah falls in love with Jacob, but is shocked and saddened to learn that his heart is set on her sister Rachel, instead.
Apocalypse (Apocalipsis) (soap opera)
Begins in 1980s New York where four university students meet, then takes place across three generations, leading to The End of Times.
The Rich and Lazarus (El Rico y Lázaro) (soap opera) (pictured)
A romantic drama about three inseparable childhood best friends is set against Nebuchadnezzar's invasion of Jerusalem.
The Promised Land (La Tierra Prometida) (soap opera)
Joshua, the newly appointed leader of the Hebrews is an experienced warrior gifted with courage and a powerful belief in God. He leads his people to Canaan.
The Slave Mother (La Esclava Madre) (soap opera)
A light-skinned girl is brought to Brazil on a slave ship and becomes a maid who's obsessively pursued by her master, Mr. Leoncio.
Moses and the Ten Commandments (Moisés y los Diez Mandamientos) (soap opera)
Presents dramatic reenactments of famous stories from the Bible, including the birth of Moses and the Red Sea crossing.
---
TELEFILMS
Tresor Tower Suite 2-2301/2-2303
Green Book (drama) (pictured)
A working-class Italian-American drives an African-American classical pianist on a tour across the South.
Ben Is Back (drama)
Charming and troubled Ben Burns returns to his family one Christmas Eve, when his mother learns that he is in harm's way.
Second Act (romantic comedy)
A big-box store employee is given the chance to reinvent herself and bring street smarts to Madison Avenue.
UglyDolls (animated adventure)
Free-spirited UglyDolls travel to the town of Perfection and learn lessons on confronting differences along the way.
After (romantic drama)
Tessa, a dedicated student and loyal girlfriend, begins to question her motives after meeting the brooding rebel Hardin.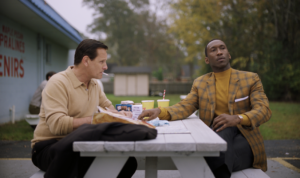 ---
TWENTIETH CENTURY FOX TELEVISION DISTRIBUTION
Sorrento Tower 17th Floor
The Passage (drama series)
Centers on the development of a dangerous virus that has the potential to become a cure for all disease.
Proven Innocent (drama series) (pictured)
The story of one female attorney who fights to prove the innocence of others, as well as herself.
9-1-1 (drama series)
This procedural drama follows the fast-paced lives of emergency responders who constantly risk their lives on the job.
Mayans M.C. (drama series)
Ezekiel "EZ" Reyes is fresh out of prison and finds a prospect in the Mayans M.C. charter along the Cali/Mexi border.
The Resident (drama series)
A provocative medical drama that takes a behind-the scenes look at life (and work) in a hospital.
The Orville (sci-fi comedy series)
Follows the crew of a rickety old ship that's part of Earth's interstellar Fleet as they go on exploratory missions in space.
The Gifted (drama series)
A suburban family on the run must rely on an underground network of mutants after they discover that their children also possess mutant powers.
---
VIACOM INTERNATIONAL MEDIA NETWORKS
Versailles Tower Suite 762
Campanas en la noche (drama series)
Fifteen years after being unjustly accused of his wife's murder, Omar finishes high school, where he falls in love with his teacher, a young woman.
100 Days To Fall In Love (comedy series) (pictured)
Two friends make deals with their husbands to take a break from their marriages for 100 days and decide whether to stay together.
N00bees (live-action kids' series)
Silvia creates an E-Sports team to enter the Professional League of Video Games, but nobody knows she has special powers to beat the competition.
Club 57 (live-action kids' series)
Siblings Eva and Ruben accidentally time-travel to 1957, and change the future in the process.
Rise Of The Teenage Mutant Ninja Turtles (animated kids' series)
The iconic band of brothers, consisting of Leonardo, Raphael, Donatello, and Michelangelo, returns.
Billionaires (factual entertainment)
Looks at extremely wealthy families who satisfy their children's every whim.
True Love Or True Lies? (reality competition series)
Romantic duos compete at a luxury villa to be crowned as the perfect couple. Viewers will learn who's lying and who's not in love.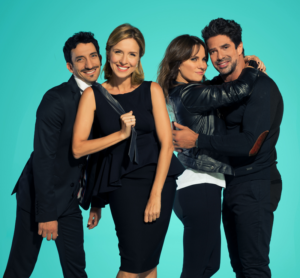 ---
ZEE ENTERTAINMENT ENTERPRISES LIMITED
Booth 316
Begusarai (Bullets and Blood) (family drama) (pictured)
At the center of two rival families' battle for money and land is Bindiya Thakur, whose five grown sons are being groomed to rule.
Ishq Subhan Allah (Love – Oh My God) (romantic drama)
Kabeer and Zaara, two individuals with totally opposite perspectives, are forced to marry and learn from each other.
The Life Of Earth From Space (factual documentary)
This cinematic view of the planet's history inspects the origins of Earth, the forms of life inhabiting the planet, and the most dramatic catastrophes affecting the planet.
Altar'd (factual series)
Overweight couples separately work with fitness and nutrition experts in the weeks preceding their weddings. The next time they meet will be at the altar.
Moksha – The Snakes & Ladder Game Show (game show format)
Families compete in team-oriented games where leaders guide their groups through fun and excitement.