Spring Content Highlights — April 

2021
A+E NETWORKS
Assembly Required (factual/format) (pictured)
Home Improvement stars Tim Allen and Richard Karn reunite for a new competition series that spotlights the best and brightest builders from across the country. In their home workshops, these skilled individuals roll up their sleeves and compete to breathe new life into everyday household items in desperate need of fixing.
Great Escapes with Morgan Freeman (factual)
Prisons are designed to keep the bad guys on the inside. But for some captive geniuses, incarceration was just another safe to crack. Hosted by Morgan Freeman, this series profiles history's greatest escape masterminds, and outlines their plans, from inspiration to execution through to the harrowing manhunts that followed.
History's Greatest Mysteries Presented by Laurence Fishburne (history)
Emmy Award winner Laurence Fishburne investigates some of the greatest mysteries of all time — Shackleton's Ice Ship, the Titanic, John Wilkes Booth, and Roswell. These programs provide new clarity to these larger-than-life chapters in history.
"That Built America" Franchise (factual)
The brilliant, sometimes ruthless visionaries behind the most iconic brands in food, highways, skyways, and more transformed America forever. Meet the bold pioneers who created Oreo, Cheetos, pizza, and more household foods in a new season of The Food that Built America, and hear the untold stories of the generation of Titans that rose out of the ashes of World War I — Du Pont, Chrysler, Morgan, Ford, Boeing — in The Titans that Built America.
Modern Marvels (food)
Celebrated food expert Adam Richman takes viewers on a tasty trek across America to reveal a larger story of the nation, and the world, through favorite snack brands and nostalgic foods.
Nightwatch (factual/crime and investigation)
Follow top teams of New Orleans-based emergency responders as they brave the busiest and most unnerving shift of all: the night shift. With each new traumatic call, one thing remains clear — the job of an emergency responder in NOLA is not only about saving lives, it's about being there as a support system for the community of people in this diverse and inspiring city.
I Survived a Crime (factual/crime and investigation)
Hosted by ABC News reporter Gio Benitez, I Survived a Crime takes viewers on a journey into the experience of being a victim of a sudden crime, from the moment those attacked first perceive the danger through the potential long-lasting effects. Using surveillance and cell phone footage, the series follows individuals going about their daily lives who were confronted with a dangerous situation and forced to make a quick decision on how to protect themselves or their families.
Contact: [email protected]
Tel: 212-210-1400
Address: 235 East 45th Street
New York, NY 10017
---
ABS-CBN CORPORATION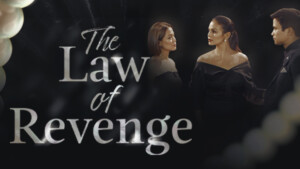 The Law of Revenge (drama series) (pictured)
Ellice, the daughter of a big businessman, accidentally kills the son of an affluent Congressman who tried to rape her. Ellice's loyal best friend Marissa takes the blame and is sent to prison. Believing she was abandoned by her best friend, Marissa vows to seek revenge. What follows is a seduction that leads to an affair, and two pregnancies that mark only the beginning of a power struggle with deadly consequences.
Irreplaceable (drama series)
Imprisoned after a bank robbery, Emman becomes separated from Celine and their son Robbie. When he is released, Emman learns that Celine has fallen for someone new and Robbie has suddenly been abducted. The two former lovers must team up and find their son.
Bagman (action series)
Benjo is a barber and a devoted family man whose barbershop is about to get demolished. He ends up sacrificing his own moral values and becomes a bagman for the governor's dubious transactions.
Hello Strangers (romantic comedy)
Love and friendship will be tested as Mico and Xavier attend a writing camp that will force them to confront conflicts from their past and uncertainties of their future. 
Unbreakable (romance)
Mariel and Deena have been best friends since college. Their relationship is challenged as family obligations and a tragedy force them to re-evaluate the meaning of loyalty. Will this friendship survive the ultimate test of love?
Executive Class (lifestyle travel series)
This award-winning luxury lifestyle and travel program delivers content to a sophisticated audience who appreciates the finer things in life. The show has traveled to exotic and iconic destinations in Europe, North America, and Asia, to feature the best luxury products, hotels, restaurants, and retail experiences.
The Crawl (travel series)
Showcases the cuisine and many delicious delicacies of different places. It is inspired by the favorite foodie recreational activity of hitting the streets of urban cities to restaurant-hop and sample different kinds of food or particular dishes.
Contact: [email protected]
Tel: 6323 415 2272
Address: 0/F, ELJ Communications Center, Lopez Drive
Quezon City 1103, Metro Manila
www.abs-cbn.com/internationalsales
---
ALL3MEDIA INTERNATIONAL
Angela Black (scripted drama)
Beneath the façade of charmed domesticity, Angela Black is a domestic violence victim, abused by her husband. When a private investigator reveals her husband's darkest secrets, she is faced with horrifying truths and must risk everything to fight back against her abuser. 
Eden (scripted drama)
In the idyllic coastal town of Eden, Australia, the disappearance of a young woman triggers a chain of events that open the dark, hidden heart of the community. This title also has scripted format potential. 
Miss Fisher's Modern Murder Mysteries (detective drama) (pictured)
Stylish sleuth Peregrine Fisher continues tackling crimes on the streets of 1960s Melbourne, whilst simultaneously juggling romance, a career, and her biggest mystery yet.
The Dog House S2 (non-scripted entertainment)
The ultimate feel-good television, this ratings winner retains its joy, pathos, and poignancy in season two, offering a heart-warming and heart-rending experience for viewers. As homeless dogs are matched with new owners, the series features the stories of the rescue dogs as well as their prospective owners. For some, it's love at first sight. For others, love can take a little longer to bloom.
The Traitors (non-scripted gameshow)
In this nail-biting new psychological format, 18 celebrities come together in an atmospheric castle to work as a team and complete a series of missions. But there's a catch. Three of the contestants are traitors for whom deceit, manipulation, blackmail, and even murder are the name of the game. As the traitors make their way to the prize, the other contestants must work to unmask them. Viewers will be on the edge of their seats as they watch to discover whether the traitors have won their game of deception.
The Cube (entertainment format)
Made all the more timely as it can be filmed with social distancing in place, this show's adrenaline-fueled dynamic remains intact as contestants' complete nerve-wracking physical challenges for a cash prize.
Snackmasters (entertainment format)
Each episode follows two of country's greatest fine-dining chefs as they battle it out to make perfect replicas of one of the nation's best-loved snacks.
Contact: Janel Downing,  Janel.Downing@all3media.com
Tel: + 1 (917) 606-3863
Address: Americas Regional Office
19 Fulton St. 5th floor New York, NY 10038
 www.all3mediainternational.com
---
AMERICAN CINEMA INTERNATIONAL

Farm To Fork To Love (romance) (pictured)
A young and talented chef, Alice, works as a sous chef at one of the top restaurants in New York. After a disastrous night serving a food critic, she receives an invitation to judge a food competition in honor of the prestigious annual fundraiser for the St. Andrew's Children's Hospital.  Alice accepts the invitation despite the dismay of Brett, her boss who is also her boyfriend. Once she gets to Kansas, Alice is surprised to find her former boyfriend in college, Christian, is amongst the judges. The cooking show and her reconnection with Christian will make Alice reconsider her calling and make her dreams come true.
Follow Your Heart (romance)
Kathy Yoder has left her Amish ways and is a successful travel guide writer. When Kathy goes home to settle her dad's affairs, she's reminded of her life before she left the Amish community, including her old love, Isaac. Will Kathy decide to stay or return to her traveling lifestyle?
Christmas Comes Home (romance)
Successful real estate broker Abbey is forced back to her hometown to repair a Victorian inherited from her grandmother. She decides to sell the house and hires single dad Josh to help with the repairs. Memories of her past paired with a growing relationship with Josh and his five-year-old son help Abbey find her calling and make a home for herself.
I Can Only Imagine (biographical drama) )
This true story follows the life of Bart Millard, lead singer of the Christian band MercyMe, who lost his father to cancer, which inspired him to write the mega-hit song, "I Can Only Imagine."
Finding Love in Mountain View (romance)
After learning she's been entrusted to take care of her deceased cousin's children, an architect is torn between focusing on her career and honoring her cousin's wish. 
Til Death Do Us Part (thriller)
Madison believed she had found the one, until Michael became controlling and violent. She escapes and with her new identity, encounters Alex, but Michael finds her again, recreating her nightmares.
My Sweet Holiday (Chocolate Covered Christmas) (holiday)
Successful marketing executive Sadie discovers that her parents are selling their traditional chocolate store, jeopardizing her dreams of inheriting it. Sadie is entrusted to teach the new owner the mysteries of chocolate, and magically, love cooks through the Christmas spirit. Sadie will learn that helping others and asking for help is more fulfilling than succeeding on her own.
Contact: Carlos Herrera Trujillo, Sales & Development executive, [email protected]
Tel: 818-907-8700
Address: 15363 Victory Blvd.
Van Nuys, CA 91406
---
ATV
For My Family (drama) (pictured)
Four children mourn their parents' death. The eldest, Kadir, gives his life to caring for his siblings. When their landlord kicks them out, and with very little support from their relatives, they live in a chicken cage located in their uncle's backyard. Despite life's cruelties, they do their best to survive.
Akıncı (drama)
During the day, Fatih is a history teacher, and during the night, he dons a mask to become the hero Akinci. The police are after him for all the good he does, and a successful journalist, Nergis, is after his real identity. While all of these events are happening, Akinci will fight for his country, avenge his father, and fall in love.
Maria and Mustafa (drama)
Maria and Mustafa's paths intersect during a series of unfortunate events and coincidences while they are on their way to Cappadocia. They are so impressed by one another that they decide to go to Ürgüp together, not knowing that this will be the road to a life-altering love.
The Ottoman (drama)
Tells the sweeping story of the people of Anatolia, who were forced to live in constant danger due to the presence of the Byzantine Empire and the Mongolian invasion. Within the Kayi tribe, a power struggle takes place between Osman, the youngest heir to Ertugrul Ghazi, and his uncle Dündar.
Hercai (drama)
Reyyan and Miran marry. But after just one night of wedded bliss, Miran ends the relationship because he was raised to avenge the death of his parents who were killed by Reyyan's father. More secrets will be revealed as Reyyan and Miran hold onto their love despite all obstacles.
Lifeline (drama)
Nefes, a child bride, was sold to a businessman named Mustafa. Although she tries, she repeatedly fails to escape with her young son. When Mustafa brings his family to Istanbul, his younger brother Tahir notices how Nefes is affected by domestic violence.
Love and Secrets (drama)
Sevda steals money in order to rescue her brother, who has been taken hostage by a drug gang. Meanwhile, former orphan Ali is unaware that his own brother, Pilot, heads the gang. Through it all, Sevda and Ali will learn to fight for their love.
Contact: [email protected]
Tel: 90 212 381 28 48
Address: Gayrettepe Mah. Barbaros Bulvarı, Cam Han No:153 Kat:8 Beşiktaş
Istanbul, Turkey 34353
---
FILMRISE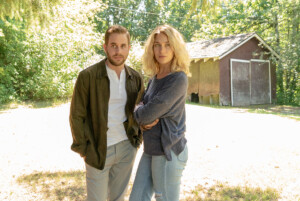 Broken Diamonds (drama) (pictured)
Tony and Emmy Award winner Ben Platt stars as Scott Weaver, a twenty-something writer who is forced to temporarily take in his mentally ill sister Cindy, played by Lola Kirke.
The Life and Legend of Wyatt Earp (Western drama series)
Loosely based on historical fact, the series portrays the gun-slinging Wyatt Earp and his determination for law and order.
Highway to Heaven (faith drama series)
A probationary angel, played by Michael Landon, is sent back to Earth and teams up with an ex-cop to help people.
Lilly's Light: The Movie (children's musical)
This uplifting family musical focuses on Lilly (Sherry Hursey), a loving foster mom and keeper of an enchanted lighthouse.
MrBeast (reality/unscripted)
YouTube's challenge master is coming to streaming. Watch the supremely popular Jimmy Donaldson (aka MrBeast) perform outrageous stunts and challenges.
Preston & Brianna (reality/unscripted)
Known as two of YouTube's most hilarious pranksters and wholesome video game streamers, power couple Preston and Brianna share their life and love with their diverse fans.
Contact: [email protected]
Tel: 718-369-9090
Address: 220 36th Street, 4th Floor, Suite AA
Brooklyn, NY 11232
---
GRB ENTERTAINMENT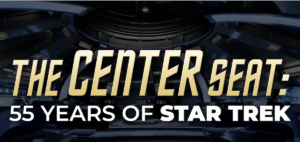 The Center Seat: 55 Years of Star Trek (documentary) (pictured)
From the original writer's room in 1966 to the newest set of Star Trek: Picard, The Center Seat will take audiences through the history of Star Trek. 
Close Up With The Hollywood Reporter (docu-series)
This roundtable interview series features the hottest A-list stars and directors from the year's most acclaimed films and television series. 
Death Walker (paranormal)
Nick Groff investigates the origins of some of the most notorious hauntings in America, redefining our understanding of the paranormal.
Joel McHale: Live From Pyongyang (comedy special)
The host of The Soup on E! and star of the hit NBC show, Community, brings you his first stand-up special ever. 
On The Case (crime)
Explore intriguing murder mysteries through in-depth interviews with those closest to the case and examine the evidence that helped unravel the mystery.
Ready To Love (docu-series)
Explore the real-life dating interactions of sexy, successful men and women in their 30s and 40s looking for lasting love and authentic relationships.
Turquoise Fever (docu-series)
Follow the Otteson family as they hunt for the most sought-after turquoise in the world. For them every day is an adventure.
Contact: [email protected]
Tel: (818) 728-4140
Address: 13400 Riverside Dr., #205
Sherman Oaks, CA 91423
---
LIONSGATE ENTERTAINMENT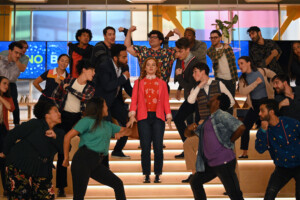 Zoey's Extraordinary Playlist (drama) (pictured)
Zoey Clarke is a whip-smart computer coder who starts to hear the innermost wants of the people around her through songs. At first, she questions her own sanity but soon realizes this may be an incredibly wonderful gift. In the second season, Zoey and her family begin to navigate their new normal after a tragedy. As she finds herself in a new dynamic at work and in her love life, Zoey's musical powers will continue to complicate and inform her worldview as she attempts to rediscover joy and connect with those around her.
Love Life (dramedy)
Love Life is about the journey from first love to last love, and how the people we're with along the way make us into who we are when we finally end up with someone forever. The romantic comedy anthology will follow a different protagonist's quest for love each season, with each episode telling the story of one of their relationships.
Home Economics (comedy)
This modern comedy takes a look at the heartwarming yet super uncomfortable and sometimes frustrating relationship between adult siblings: Tom, the middle-class writer; Connor, the little brother in the one percent of the one percent; and Sarah, the do-good sister who's barely getting by. This is a family who loves each other, but money keeps getting in the way.
The Pact (drama)
This thrilling drama follows the story of five friends, a sudden death and a web of lies. Seeking revenge on their misogynistic and abusive boss, the women enter a pact of silence. However, their friendships start to disintegrate as they struggle to keep their involvement a secret from the police and their loved ones.
The Girlfriend Experience (event series)
The Girlfriend Experience reimagines Steven Soderbergh's critically acclaimed movie. The anthology series explores the sensual and dangerous world of transactional relationships and the lives of exclusive escorts who provide their clients with the perfect "Girlfriend Experience." The third installment is set amidst the London tech scene where Iris, a neuroscience major, begins to explore the transactional world and soon finds herself deep inside.
Run The World (comedy)
A group of four black, vibrant, fiercely loyal best friends work, live, and play in Harlem as they strive for world domination. At its core, it's an unapologetically female show about friendship and not only surviving – but thriving together.  
The Goes Wrong Show (comedy)
The fictitious Cornley Drama Society undertakes yet another overly ambitious endeavor that is destined to be undermined by several over-acting screen-hogging actors. This television adaptation will be The Mischief Theater brand's biggest disaster yet.
Contact: [email protected]
Tel: 310-449-9200
Address: 2700 Colorado Ave.
Santa Monica CA, 90404
---
MADD ENTERTAINMENT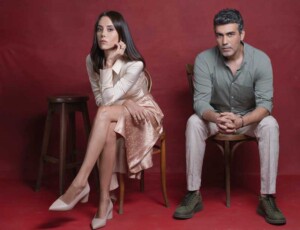 A Woman Scorned (drama series)
When Asya met Volkan, she was alone in her own world. Years later, Asya discovers Volkan's affair with Derin. She also finds out that all their friends knew about this relationship, but no one ever told her. Asya refuses to be a victim and vows to exact revenge on her husband and everyone else who betrayed her.
Flames of Fate (drama series) (pictured)
Cemre, Rüya, and Ciçek cross paths during a fire in a cistern. They each have very different stories: Cemre, along with her little daughter, tries to escape the violent nightmare of a marriage she has fallen into; Rüya has never faced the bitter side of truth in her beautiful, privileged life; and Çiçek is on the verge of losing her identity and her beauty while trying to start anew. Nothing will ever be the same once the flames burn out.
Love Is In The Air (drama series)
Free-sprit Eda and corporate shark Serkan hate each other, but they pretend to be a couple so each can get what they want. Eda will pretend to be Serkan's fiancé until his ex-girlfriend's wedding, and Serkan will reinstate her scholarship so she can get her degree. But what starts as a simple deal doesn't stay simple for long…
Nehir (drama series)
Tarik and Nazim struggle to assume each other's identities for the love of Nehir, who attempts to escape her dark past. For the trio, every new day creates more lies. Is the truth the only thing that can set them all free?
The Agency (drama series)
When she comes to Istanbul, Dicle works at an agency, but she dreams of becoming a filmmaker. As Dicle struggles to exist in this glamorous world without losing her way, she learns that her estranged father works for the same agency. The magical lights of cinema also start to shed light on Dicle's first love.
A Miracle (medical drama series)
Ali, an autistic savant medical school graduate, dreams of becoming a surgeon. His godfather decides to give him a chance and hires him for a six-month trial period at a private hospital.
Contact: [email protected]
Tel: +90 212 273 24 34
Address: Esentepe, Kore Şehitleri Caddesi, No.5/3
Şişli/Istanbul 34394 Turkey
---
MISTCO
The Shadow Team (crime drama) (pictured)
Seven patriots accept a challenging duty that requires them to leave their own lives behind and become ghosts among crowds for their country. But there is only one condition for becoming a member of this team: the team members will officially be considered dead from now on and no one, not even their loved ones, will know that they are alive.
The Innocents (drama series)
Portrays the lives of Han and his family, and the love story between Han and İnci, who has her own complicated relationships with family and friends.
The Great Seljuks: Guardians of Justice (drama series)
Melikşah ascends the throne upon his father's death and receives news of his wife's death on the same day. To preserve the balance of the state, Melikşah places his newborn son, Sencer, in the custody of Nizamülmülk. Growing without a father, Sencer is trained by Nizamülmülk and after many years becomes the bodyguard of Sultan Melikşah, who does not know that his son works for him.
An Anatolian Tale (drama series) (pictured)
Taner is a young inventor living in a small town in the middle of the moor. Taner and his cousins Veysel and Ramazan finally manage to build the airplane they'd been dreaming of building for years, and at the same time manage to convince a company to invest in that airplane. The company sends an engineer to the town, who turns out to be Taner's childhood sweetheart, Dilek.
Melek "A Mother's Struggle" (drama series)
Melek, a powerful woman, is willing to sacrifice everything for her children and stop at nothing to protect them. A theme of female strength and empowerment runs throughout the drama series. 
Golden Cage (drama series)
Sometimes love is born out of revenge as in the story of Zuluf and Kenan, who are the children of two rival families. Their love will be nurtured by Zuluf's tears and Kenan's patience.
My Champion (drama series)
After his wife passes away from an incurable disease, boxer Kafkas decides to give up everything until he learns that his son has the same disease. To save his son's life, it is time to go back for the last round.
Contact: [email protected]
Tel: +90 216 695 1300
Address: Murat Reis Mh. Yeni Ocak Sk. No:45 34664 Uskudar, Istanbul-Turkey
---
MULTICOM ENTERTAINMENT GROUP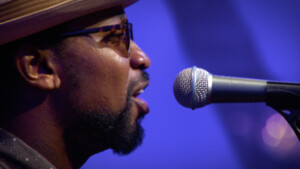 Container Masters (documentary)
Repurposed shipping containers are turned into beautiful homes and unique building projects. Jim Russell, also known as the Container Master, brings clients' unique shipping container dreams to life with his loyal, hard-working and fun-loving team! Follow them through the build process all the way up to the final reveal.
New Orleans Live (musical performance) (pictured)
Features local, regional, and some nationally known musical artists. This musical performance series gives incredible musical artists the best opportunity to shine while creating universally entertaining content that expands musical tastes. Viewers around the world can experience New Orleans' music and culture. After all, it's all about the music.
Jonny Loquasto: Physical. Therapy. (comedy)
Jonny Loquasto has led a double life for the past 15 years: physical therapist by day and comedian by night. With most of his physical therapy experience being in hospitals with the elderly, you're definitely going to hear some stories! Add in his awkward childhood as a fat kid and his lifelong passion for professional wrestling, and it is no surprise why he tells jokes to strangers.
The Rest of Us (drama)
Set in fall 2001 on the campus of Blair University amidst the aftermath of 9/11, a diverse group of college students spring into action when confronted by the reality of a suicide, which forces them to face a campus-wide mental health crisis. They struggle to make sense of their place in a new world order. 
Warning Shot (thriller)
Single mother Audrey thinks her worries are over when she inherits a farm. Little does she know that she and her daughter are in danger. Shady businessman Bobby hires two men to intimidate Audrey into signing over the water rights to him and his grandfather. When one of them turns out to be a sadist, the danger rises exponentially.
Recent 4K Restorations
Multicom Entertainment's recent 4K restorations include Hotshot (featuring Pelé), Murder in New Hampshire: The Pamela Smart Story (featuring Helen Hunt), Backfield in Motion (featuring Roseanne Barr and Tom Arnold), In the Deep Woods (featuring Roseanne Arquette), and False Arrest (two-part miniseries featuring Donna Mills).
Contact: Niloo Badie, head of Sales and Distribution  [email protected]
Tel: (310) 693-8818
Address: 8530 Wilshire Blvd., #550
Beverly Hills, CA 90211
---
SPI INTERNATIONAL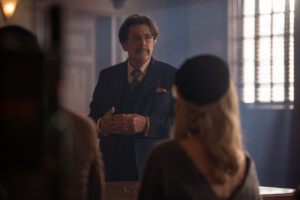 SPI International operates 42 television channels on six continents including the flagship FilmBox and a rich bouquet of thematic channels specialized in bringing the highest quality documentaries, fashion and lifestyle content, sports programming, and more. Working with over 700 operators worldwide, the global media company uses state-of-the-art technology to provide its 90 million subscribers with access to its linear and on-demand content. In addition to linear offers, SPI operates multiple digital services including the enhanced FilmBox+ which combines the lean-back and on-demand viewing experiences in an innovative way and the new ad-based digital service Filmstream, available through industry leader platforms in numerous countries worldwide.
Original content became the center of attention at SPI International as films produced, co-produced or financed by SPI's core production team are growing year after year. My Dad's Christmas Date, starring Jeremy Piven, was successfully launched during Christmas 2020, simultaneously on FilmBox channels as well as on Film1 Netherlands. SPI's most ambitious project to date Mister Mayfair, produced in collaboration with long-time production partner Philippe Martinez, will be launched in the second quarter of 2021 as 10 x 1hr or 5 x 2hr worldwide on all platforms. After the second quarter of 2021, SPI plans to launch one original a month in its core territories.
SPI International is also a leading distributor of theatrical films and television programming worldwide. SPI's solid alliances with major independent producers provide premium content with A-list stars such as Morgan Freeman, Al Pacino, and Bruce Willis. SPI's catalogue presents a wide range of more than 3,000 titles, consisting of a package of 100 family-oriented movies, exciting new releases as well as evergreen library feature films and TV series. The highlights from SPI's catalogue include: Little America, Universe's Most Wanted, Axis Sally (pictured), Panama, Waiting For Anya, Looks That Kill, Empire, and Love Type D.
Contact: [email protected]
Tel: (212) 673-5103
Address: 99 Hudson Street
New York, NY 10013
---
TONDERO DISTRIBUTION
Busco novia (romantic comedy) (pictured)
A 30-year-old single man struggles to find a girlfriend and discovers, with horror and pleasure, that the vast majority of people have experienced the same doubts and tribulations.
Doblemente embarazada (comedy)
A month after marrying Javier, Cristina decides to celebrate her bachelorette party. Fate intervenes and she meets Felipe, her ex and university love, with whom she ends up having a night of passion. A month later, Cristina learns she is pregnant and doesn't know if the baby is Javier's or Felipe's. When she receives the DNA test, nobody can believe it.
Igualita a mi (comedy)
Fredy, a 48-year-old bachelor with no children, is the archetype of a playboy, without a fixed job and an eternal seducer. One night, he is surprised to meet Aylin, his daughter who is going to have her own child. The news will change his life when he least expected it.
Princesas (telenovela)
Brings together the stories of four princesses: Bella Villareal, Blanca del Bosque, Rapunzel La Torre, and Danielle Coronado. Mixing fantasy, comedy, and intrigue, this production takes place between two "kingdoms," that of the Presidency of the Republic with a president who does not know how to govern his own house, and that of a corrupt mayor who is dedicated to covering up his controversial acts.
Locos de amor 3 (musical comedy)
Three best friends on the verge of 50 share one thing in common: They suffer for love. On her wedding day, Sarah discovers that her husband has been unfaithful. Marta faces divorce, and Doris faces the routine of her married life. Will these three women reach the maturity they need to resolve their love conflicts?
Flinko (animation)
Flinko, a curious and friendly platypus, travels the world meeting the animals that inhabit it. With his explorer spirit and camera in hand, he will help these friends and document their experiences in a photo album. On his travels, he will not only learn about the world's fauna but also learn to accept differences and live with them through friendship.
Babi & Maiki (animation)
Babi, a six-year-old boy with a big heart, and Maiki, a brave and loyal dog, are inseparable friends who work to protect any animal in danger. They live in "PATITAS," an animal rescue center, from where they go out to save animals and give the opportunity of a better life to those who need it most.
Contact: Cecilia Gómez de la Torre, [email protected] / Edyuli Barrios Torres, [email protected]
Tel: +51 1 2776923
Address: Av. Javier Prado Oeste Nro. 757 Dpto. 1804, Magdalena del mar, Lima
---
VIACOMCBS INTERNATIONAL STUDIOS
Parot (drama/thriller) (pictured)
After the annulment of the Parot Doctrine, almost a hundred terrorists, rapists, and serial killers are set free before their sentences are up. One by one, the released convicts turn up murdered in the same way their victims were. Isabel Mora, a police officer who was scarred by the rape she suffered in her youth at the hands of one of the released convicts, will risk it all to catch the vigilante.
Los Internacionales (drama series)
In 1991, Fausto was a member of the best gang of thieves in Colombia. Around the world, their ingenious non-violent and unarmed robberies made them legendary. It all ended badly, though, when Fausto broke the sacred code of the gang by sleeping with another member's wife, Mafe. The same night, Mafe's husband was killed by police and Fausto ended up in prison. Eleven years later, Fausto decides to get the gang back together and head to Argentina during the biggest crisis in its history. His secret plan is to find Mafe and get to know their son.
PH, Time To Talk (talk show)
Six guests who would never come together in normal life find out that they have more in common than not. They discuss current affairs, get into some heated debates, and accomplish tasks as a team. Do they have more in common than they expected? Like everyone says, we're all different, unique, and irreplaceable. But we have much more in common than we think.
R (dramedy)
A dull middle-aged man is diagnosed with a terminal illness that will end his life in a matter of months. Free from all pressures, he decides to throw his life overboard and ends up killing a powerful mobster, only to find out that his diagnosis was the result of a typo. Completely healthy and chased by drug dealers, he discovers that Franco LaRese, the real terminal patient, may be the key to saving his life.
Noobees S.2 (teen telenovela)
Silvia decides to leave the Noobees' team and go back to playing basketball and spending time with David. What the team doesn't know is that the A.I. "Game Over" wants a rematch by splitting them up and transforming 'Real Life' into a huge videogame. To make it happen, Game Over brings two Avatars, Athina and Rocco, back to life and deceives them. Can humans win against avatars?
Backdoor S.2 (comedy)
Backdoor is a Mexican adaptation of the famous Brazilian comedy channel "Porta dos Fundos." It features videos that humorously pick apart everyday situations alongside videos of absurd humor, as well as biting satire and mockery of sacred institutions like politics, religion, and family. You want to find God? Here S/He is. You want to hear jokes that would get you thrown out of work if you told them? We got 'em.
Palazuelos (reality)
Roberto Palazuelos is one of the most famous celebrities in Mexico and has it all. This reality show follows the life of the famous Mexican actor and businessman as he shows off his luxurious surroundings while enjoying his newly single millionaire life.
Contact: [email protected]
Tel: 54 11 4102-5600
Address: Cuyo 1844 – Martínez
Buenos Aires, Argentina
www.viacominternationalstudios.com
---