Content Highlights — October 

2021
A+E NETWORKS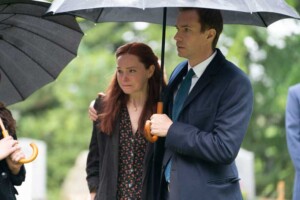 Red Election (scripted) (pictured)
Against a backdrop of international tensions, we follow two female agents — one British, one Danish — who must join forces to avert a Russian terrorist attack on British soil.
Next of Kin (scripted)
Liv, a psychologist suffering from mysterious pains, joins forces with Wolf, a cybersecurity agent, to uncover the true reason why her DNA was recently stolen, ultimately revealing a dark past of genetic tampering. Will Liv's secret origin become humanity's biggest threat or its greatest hope?
Invisible Monsters (crime & investigation)
Bundy, Gacy, Dahmer — the names of these infamous serial killers strike fear into the hearts of many, but how were they able to evade capture for so long? Featuring exclusive interviews with survivors, investigators, and family members, this series delves into the complex cultural landscape that allowed these monsters to hide in plain sight.
Secrets of Playboy (crime & investigation)
Dive into the dark underbelly of the Playboy lifestyle, and watch candid interviews with the friends, employees, and confidantes of Playboy founder Hugh Hefner. Their stories reveal the crumbling foundation on which the hedonistic pleasure palace was built.
Cold Case Files (crime & investigation)
The ground-breaking Emmy-nominated series returns to examine murder cases that have remained unsolved for years. Using recent advancements in technology and featuring interviews with those closest to the cases, explore the twists and turns that finally cracked fascinating cases that defied the odds.
American Justice (crime & investigation)
Dissect recent high-profile criminal cases through the prism of the U.S. criminal justice system. From first-hand perspectives of those closest to each case, explore what each story tells us about how the system works, and in some cases, how it doesn't.
Right to Offend (biography)
From Redd Foxx during the civil rights movement, to groundbreaking modern-day comedians like Chris Rock and Lena Waithe, Right to Offend explores the evolution of Black comedy and focuses on the comedians who have used pointed humor to expose, challenge, and ridicule society's injustices, and to articulate the Black experience in America.
Contact: [email protected]
Tel: 212-210-1400
Address: 235 East 45th Street
New York, NY 10017
---
AMERICAN CINEMA INTERNATIONAL

Finding Love in San Antonio (romance) (pictured)
After a season wrap on her TV show, successful L.A. chef Adela gets an offer to work on a new network series that will send her traveling around Europe. But she worries about moving Fabiola, her daughter who is still homesick for San Antonio. When Adela misses Fabiola's championship soccer match, Fabiola runs away to San Antonio. Adela rushes there to find her and meets a local food writer who wrote a takedown piece on Adela. Their unlikely relationship will make Adela question if she wants to stay home in San Antonio or take the offer of her show.
Finding Love in Big Sky, Montana (romance)
Paisley, an independent country girl, takes on the task of upholding her grandfather's ranch. After being denied funding to refurbish the ranch, she agrees to work with her ex-boyfriend Josh while he is in town to think of ways to raise money. After 15 long years, Paisley and Josh finally reconnect and find the love in each other that was there all along.
A Royal Surprise (romance)
Riley Stevenson accepts an invitation to visit her boyfriend Madla's family in South Africa. When she arrives, she is shocked to learn that Madla is not only extremely wealthy, but also the prince of Chacula! The news puts Riley's trust in Madla in jeopardy, and now it is up to him to win her love back. Riley must decide if she will give Madla a second chance while also working to win the approval of his royal family.
Farm To Fork To Love (romance)
Top chef Alice goes to Kansas to judge a food competition, despite the dismay of her boss and boyfriend. Once there, she is surprised to find her former college boyfriend, Christian, is among the judges. The cooking show and her reconnection with Christian will make Alice reconsider her calling and make her dreams come true.
Finding Love in Mountain View (romance)
After learning she's been entrusted to take care of her deceased cousin's children, an architect is torn between focusing on her career and honoring her cousin's wish. 
Follow Your Heart (From The Heart) (romance)
Kathy Yoder has left her Amish ways and is a successful travel guide writer. When Kathy goes home to settle her dad's affairs, she's reminded of her life before she left the Amish community, including her old love, Isaac. Will Kathy decide to stay or return to her traveling lifestyle?
Contact: Carlos Herrera Trujillo, Sales & Development executive, [email protected]
Tel: 818-907-8700
Address: 15363 Victory Blvd.
Van Nuys, CA 91406
---
ATV
Between Us (drama)
Neva is in trouble after learning that her now-dead husband took money from a shady man named Korhan. Meanwhile, Alp is busy opening up his dream restaurant, and his mother Seylan needs a liver transplant. Neva will do her best to escape from Korhan and leave a decent future for her daughter. She will make an offer to Alp, who is in the search of a donor for his mother. They will get closer to each other and struggle for life hand in hand.
Wounded Heart (drama)
The drama depicts a story of revenge between two families. Ferit and Hande plan to marry. But when Ferit returns to the farm earlier than expected one day and sees Hande being intimate with Yaman, he heads to İstanbul and, by chance, makes a "proposal" to Ayşe.
Trouble Maker (drama)
Psychology enthusiast Ipek and chief of police Şahin cross paths after Ipek's husband is involved in shady business. İpek and Şahin are polar opposites, but their tension proves that opposites do attract.
For My Family (drama) (pictured)
Four children mourn their parents' death. The eldest, Kadir, gives his life to caring for his siblings. When their landlord kicks them out, and with very little support from their relatives, they live in a chicken cage located in their uncle's backyard. Despite life's cruelties, they do their best to survive.
Maria and Mustafa (drama)
Maria and Mustafa's paths intersect during a series of unfortunate events and coincidences while they are on their way to Cappadocia. They are so impressed by one another that they decide to go to Ürgüp together, not knowing that this will be the road to a life-altering love.
The Ottoman (drama)
Tells the sweeping story of the people of Anatolia, who were forced to live in constant danger due to both the presence of the Byzantine Empire and the Mongolian invasion. Within the Kayi tribe, a power struggle takes place between Osman, the youngest heir to Ertugrul Ghazi, and his uncle Dündar.
Hercai (drama)
Reyyan and Miran marry. But after just one night of wedded bliss, Miran ends the relationship because he was raised to avenge the death of his parents who were killed by Reyyan's father. More secrets will be revealed as Reyyan and Miran hold onto their love despite all obstacles.
Contact: [email protected]
Tel: 90 212 381 28 48
Address: Gayrettepe Mah. Barbaros Bulvarı, Cam Han No:153 Kat:8 Beşiktaş
Istanbul, Turkey 34353
---
CONDISTA
Condista is the leading provider of top-rated TV networks and VOD content in the U.S. and Latin America. In the U.S., Condista offers the best Spanish-language TV channels from Latin America and Europe, as well as leading Italian channels. Condista represents more than 35 Spanish-language TV channels from countries including Mexico, Peru, Venezuela, Argentina, Spain, and Colombia, reaching nearly every U.S. Hispanic household regardless of country of origin. In Latin America, Condista represents linear TV channels and offers a robust selection of video-on-demand content, appealing to the multiple segments of the Spanish-language audience. In addition, Condista also provides support to the channels it distributes, as well as satellite and cable operators. The Condista team has been working with Spanish-language television networks since they first entered the market, and is led by a group of professionals whose combined experience surpasses 100 years.
Contact: [email protected]
Tel: 305-588-9567
Address: 2105 NW 102 Avenue, 3rd Floor
Miami, Florida 33172
---
ELECTRIC ENTERTAINMENT
Leverage: Redemption (action, crime) (pictured)
The Hitter, the Hacker, the Grifter, and the Thief are together again, this time with help from a new tech genius and corporate fixer, to take on a new kind of villain. When someone needs help, they provide… Leverage.
To The Lake (drama, sci-fi, thriller)
A virus strikes Moscow. A group sets off on a dangerous journey to find an isolated lodge on a deserted island.
The Outpost S1-4 (fantasy, adventure)
Talon avenges the destruction of her village. On her journey, she discovers she has supernatural powers she must learn to control to defend the Outpost.
Almost Paradise (action, crime)
A U.S. DEA agent retires to a tranquil beach in the Philippines. Against doctor's orders, he uses his skills as a long-time operative to put away criminals.
The Fight That Never Ends (drama)
A true story about a Jewish woman and a gang leader who fall in love fighting racial injustice during the 1990s Los Angeles riots.
Blood on the Crown (history, drama)
Covered up for nearly 100 years, this is the true story of how Maltese citizens fought for their independence against England in 1919.
The Short History of the Long Road (drama)
Follows teenage Nola who grew up living out of a van with her charismatic father, Clint.
Contact: [email protected]
Tel: 323-817-1300
Address: 962 N. La Cienega Blvd.
Los Angeles, CA 90069
---
FILMRISE
The Mediator with Ice-T (unscripted series) (pictured) )
In this conflict resolution show, Ice-T seeks resolutions between two feuding civilian parties in a court-like platform.
Brave Wilderness (unscripted nature series)
Adventurers and science experts Nathaniel "Coyote" Peterson, Mark Vins, and Mario Aldecoa lead viewers on a variety of expeditions to dispel myths about dangerous wildlife and much more.
Dr. G: Medical Examiner (unscripted medical series)
Renowned coroner Dr. Jan Garavaglia provides explanations and theories for mysterious causes of death that don't make visible sense.
That Girl (classic TV comedy series)
The series stars Marlo Thomas as Ann Marie, an aspiring actress who moves from her hometown of Brewster, New York to try to make it big in New York City.
Highway to Heaven (faith drama series)
A probationary angel (Michael Landon) is sent back to earth and teams up with an ex-cop to help people.
The Dick Van Dyke Show (classic TV comedy series)
Iconic classic TV series centered around the work and home life of television comedy writer Rob Petrie, played by Dick Van Dyke. Also stars Mary Tyler Moore.
Contact: [email protected]
Tel: 718-369-9090
Address: 220 36th Street, 4th Floor, Suite AA
Brooklyn, NY 11232
---
GARY LICO.TV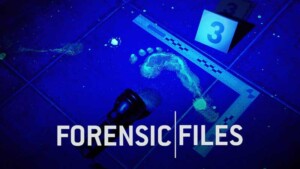 Forensic Files (true crime series) (pictured)
The first and best true crime series in the world. Forensic Files delves into murder cases that are solved only by forensic science and dedicated scientists and law enforcement. Science catches the bad guy.
Contact: [email protected]
Tel: 203-570-7753
Address: 141 New River Drive,
Hertford, NC 27944
---
GRB STUDIOS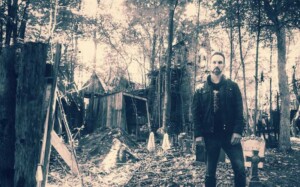 The Center Seat: 55 Years of Star Trek (documentary)
From the original writers' room in 1966 to the set of the newest series, Star Trek: Picard, The Center Seat will take audiences through the all-encompassing history of Star Trek.
Death Walker (paranormal) (pictured)
Nick Groff theorizes and investigates the origin of some of the most notorious hauntings in America, redefining our understanding of the paranormal.
Dons Of Disco (documentary)
A slip-syncing scandal pits an American singer against an Italian male model over the legacy of 1980s 'Italo Disco' star Den Harrow.
Family Pictures (docu-series, format)
Family Pictures is Antiques Roadshow meets Finding Your Roots for family photographs. Participants share photos with historians who help to unearth rich personal stories. Produced for PBS.
Living By Design (lifestyle)
Brother and sister duo Jake and Jazz Smollett transform living, work, and play spaces from drab to fab. Produced for Cleo TV.
Love and Marriage: Huntsville (docu-series)
Three high-powered couples, all longtime friends and socialites, come together to revitalize the city of Huntsville, Alabama through their joint real estate venture.
On The Case (crime)
Explore intriguing murder mysteries through in-depth interviews with those closest to the case and examine the evidence that helped unravel the mystery. Produced for Discovery Networks.
Contact: [email protected]
Tel: 818-728-4140
Address: 13400 Riverside Dr. #205
Sherman Oaks, CA 91423
---
INCENDO
Destination Love (romantic comedy) (pictured)
Madison has the chance to pursue her love of event management when her two best friends announce their engagement. Finding a pre-planned wedding package on a remote island vineyard in New Zealand, Madison teams up with David, the handsome vineyard owner, to reimagine the event for her friends.  Working closely together, they soon discover a potential pairing of their own.
Love Knots (romantic comedy)
Jodie's sail-making business is at risk when a luxury developer purchases her hometown marina. When she meets Will, the lead architect, they work to find compromises between the developer's vision and the essence of the local community. It is not long before Jodie and Will discover their time together has steered into a friendship that ultimately sets sail for romance.
Sweet as Maple Syrup (romantic comedy)
Rachelle is in a race against time when her family's maple orchard starts to decline, just ahead of the upcoming Maple Syrup Festival. With the help of Derek, a professor of arboriculture, they combine her hands-on experience and his scientific knowledge to heal the orchard, along the way discovering their newfound friendship may have a sweet ending of its own.
The Secret Sauce (romantic comedy)
Chicago marketing executive Laura is sent to oversee a small Midwest town cook-off and entice Jim, the local barbecue joint owner, to let her license his family's secret BBQ sauce. As two very different worlds collide, with a dash of trust and splash of mutual admiration, a new-found friendship slowly marinates into something much sweeter.
Written in the Stars (romantic comedy)
When Kelsey's magazine approves her pitch about a skeptic's take on love and horoscopes, she is teamed up with Carter, an astrology guru. Clearly from opposite worlds, they put their competing perspectives aside to work the story around a local meteor shower festival. Through both fact and fate, they soon learn that love really can be written in the stars.
When Love Blooms (romantic comedy)
Ann winds up back in her hometown after her father has a minor accident, discovering he has secretly become a competitive flower arranger and was set to compete in the upcoming 'Botanic Cup.' With the help of Aaron, the charming resident florist and her father's teammate, Ann competes on behalf of her dad, and their time together cultivates into a blooming romance.
Farmer Seeking Love (romantic comedy)
Reality-TV show producer Claire is elated when she receives an application from Joe, a small-town farmer looking to be next season's bachelor on her hit dating program Head Over Heels. As their time together leads up to filming the show's first episode, deep-seated feelings between them are harvested into a reality that does not require an audience or end credits.
Contact: Gavin Reardon (International Sales & Co-Productions), [email protected]
Tel: 514-937-3333
Address: 1 Westmount Square, Suite 850
Westmount, Quebec Canada H3Z 2P9
---
KANAL D INTERNATIONAL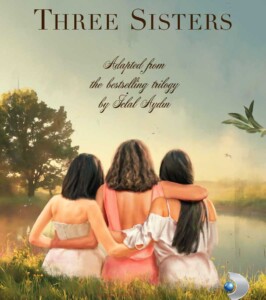 Three Sisters (drama) (pictured)
Once upon a time, three sisters — Türkan, Dönüş and Derya — lived in a cute house overlooking one of the lovely seas of a very beautiful and mysterious country. As children they would often sit on the laps of their father and mother and dream of the wonderful years that awaited them. Perhaps their fairy-tale childhood did not prepare them for the cruelty of the adult world. This is a story of returning to goodness by remembering the joyful days.
Twist of Fate (romantic comedy)
What happens when a superstitious young girl tries to keep her "marriage fraud" to avoid being "happily never after" and must work with an alpha male boss who has closed doors against love? Their fates entwine and Cupid hits both of them with an arrow!
Recipe of Love (romantic comedy) (pictured)
Firat, the chef at a humble kebab restaurant, sees his life change with advice from the TV personality Doctor Love. Firat's journey takes him to a nice French restaurant where he falls in love with the owner, Naz Soyluer.
Love Trap (romantic comedy)
The marriage game between poor girl Ayşe and rich boy Kerem started as a "love trap." It will soon bind them forever.
Hekimoglu (medical drama)
In the Turkish local version of the U.S. scripted series House M.D., an anti-social, witty, and arrogant medical doctor saves his patients from infectious diseases. With his team of three young doctors, Hekimoglu does whatever it takes to solve the most puzzling cases.
Contact: [email protected]
Tel: 90 212 413 56 66
Address: 100. Yıl Mah. 2264. Sk. Demioren Medya Center Apt. No:1/21
34218 Bagcilar /Istanbul/Turkey
---
KINOPOISK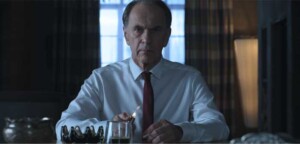 Spoiler (political thriller) (pictured)
In order to win a local election, the acting governor forces a young businessman to act as a "spoiler" – a successful candidate who will give his votes away in favor of his patron. Stakes are raised high when things stop going according to plan.
Missing (thriller)
Directed by award-winning Vadim Perelman (House of Sand and Fog, Persian Lessons), this is the story of Lena Garber, who went missing as a child 10 years ago and suddenly appears back home as a young lady with severe memory loss.
Topi (mystical thriller)
Written by bestselling author Dmitry Glukhovsky, Topi takes a group of Russian teenagers in search of happiness to a mysterious Russian village where ghosts and spirits seem to reside.
Anndroid, Seasons 1&2 (action, comedy)
Ann is an experimental android who is integrated as an officer at a local police department. She is smart, kicks ass, and extremely sexy. And almost human!
Unprincipled, Seasons 1&2 (comedy)
Tells funny R-rated stories about the lives of Moscow's oligarchs and friends, who live in the Russian Manhattan.
Maelstrom (mystery, thriller)
A police detective investigates a series of murders where the victims are always 14-year-old boys and girls from dysfunctional families.
Contact: [email protected]
Tel: 7 926 – 2453625
Address: 82 Sadovnicheskaya Str., Building 2, Office 10A06
Moscow, Russia 115035
---
MADD ENTERTAINMENT 
All About Marriage (drama series) (pictured)
Renowned lawyer Çolpan Cevher, who built her family business into Istanbul's top divorce practice, is shocked when her oldest daughter Azra suddenly leaves the firm to join a rival. Azra's sister Sanem, who is also a lawyer, stays with her mother, while little sister Güneş lives her life away from the law. To further complicate matters, their father shows up — 25 years after running away with the nanny — to reclaim his share of the family business.
Yalancılar ve Mumları (drama series)
Four girlfriends remain as close in their thirties as they were in college, despite their different paths. Elif, a widow and single mom, is still grappling with her husband's death. Her friend and wedding planner Ceyda prefers her single life, since no man can live up to her father. Şebnem, by contrast, is a conventional career woman with a picture-perfect life, but her struggle to conceive has left her marriage in shambles. Finally, Meliha, a successful psychiatrist and the most logical of the group, is haunted by her one-time affair with a patient. They will each go on a journey to find themselves, but they won't be alone.
Yargi (drama series)
Ceylin, a courageous lawyer, knows no boundaries when it comes to rules. She takes on a murder case involving Çınar, the brother to prosecutor Ilgaz, who has a strict professional ethic. While working for Çınar's release, Ilgaz and Ceylin will find themselves in a puzzle that will concern both their families.
Contact: [email protected]
Tel: +90 212 273 24 34
Address: Esentepe, Kore Şehitleri Caddesi, No.5/3
Şişli/Istanbul 34394 Turkey
---
MEDIASET DISTRIBUTION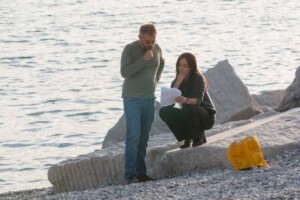 Vatican – The Great Beauty (documentary)
Take an extraordinary journey to the smallest state in the world that boasts the highest concentration of works of art and architectural wonders, and discover the architectural heritage and the natural beauties of the holy city with an exceptional guide, the much-loved actor Cesare Bocci.
My Dear Brother (comedy)
Follows two different brothers who share an important thing in common: their father. One lives in Milan and the other in Sicily. When Alberto decides to leave the north and run for mayor in the south, he is forced to meet the new family.
The Silence of Water (drama series) (pictured)
The disappearance of a young girl begins an investigation that exposes the dark side behind the respectable façade of a small seaside village. The local police inspector is quickly forced to work with a homicide detective who arrives in town. Their investigation will unearth hidden truths and secret affairs, and everybody seems to be involved.
Kidnapped By Justice (drama series)
Tells the real story of a father who was falsely accused of sexually abusing his daughter and spent two years of prison, and a little girl who was snatched from her loved ones and put up for adoption. It's also the story of a mother fighting to prove her husband's innocence and get her daughter back.
Love and Sacrifice (period drama series)
From the last year of the Belle Époque, throughout the inferno of World War One, the series' protagonists live out their passions with staggering intensity, against the striking scenery of the Carrara marble quarries
Rosy Abate – The Series (crime drama series)
Rosy made a complete break with her criminal past. Now she has a new name, an honest job, and she lives in a quiet town with a loving new boyfriend. But the past comes knocking at her door.
On The Brink (medical drama series)
Tosca Navarro, a psychiatrist and head of a unit treating adolescents with mental disorders, always manages to help her young patients. Her proper investigations lead her to diagnose and cure those cases that seem unsolvable.
Contact: [email protected]
Tel: 39 06 66390 566
Address: Viale Aventino 26
00152, Rome, Italy
---
MISTCO
Barbarossa: Sword of the Mediterranean (historical drama) (pictured)
Starring Engin Altan Düzyatan and Ulaş Tuna Astepe, the series tells the story of four brothers, born and raised in Lesbos, who rise up against dangers and become conquerors of the seas in the 16th century.
The Great Seljuks: The Legend of Alparslan (historical drama)
The series portrays the life of Sultan Alparslan, the ruler of the Great Seljuk State, who defeated the Byzantine army in 1071 and opened the gates of Anatolia to the Turks. The spin-off comes from the The Great Seljuks: Guardians of Justice.
The Shadow Team (crime drama)
Seven patriots accept a challenging duty that requires them to leave their own lives behind and become ghosts among crowds for their country. There is one condition for joining this team: the team members will officially be considered dead from now on and no one, not even their loved ones, will know that they are alive.
Once Upon A Time In Cyprus (drama)
Living on an island in the south of Turkey, the Dereli family becomes the target of a terrorist organization. The head of the family, Kemal, and his daughter, Mine, must lead while they migrate with other families. Meanwhile, Ankaralı is sent to the island for an undercover mission. The Dereli family and Ankaralı take on a challenging mission to protect their homeland.
The Innocents (drama)
Follows four siblings diagnosed with different types of obsessive-compulsive disorder, as a tragic consequence of their childhood traumas and family history. The series tells the story of the family's present parallel with their past. The tragedy of the family's backstory is balanced with a romantic love story between Han and the family's new tenant and neighbor, İnci.
The Great Seljuks: Guardians of Justice (historical drama)
An epic journey blended with love, secrets, and struggle… The same day that Melikşah ascends the throne after his father's death, he receives news of his beloved wife's death. All he has left is their newborn son, Sencer, who he must place in the custody of Nizamülmülk to preserve the balance of the state. After many years, with training from Nizamülmülk, Sencer becomes Sultan Melikşah's bodyguard, without his father knowing who he really is.
An Anatolian Tale (drama)
Taner is a young inventor living in a small town named Gedelli. Taner and his cousins Veysel and Ramazan dreamt of building an airplane for years, and they finally managed to build one and convince a company to invest in their contraption. The company sends an engineer, and to Taner's surprise, the engineer is his childhood sweetheart Dilek.
Contact: [email protected]
Tel: +90 216 695 1300
Address: Murat Reis Mh. Yeni Ocak Sk. No:45 34664 Uskudar, Istanbul-Turkey
---
MRC LIVE & ALTERNATIVE
This Is Esports (sports) (pictured)
A compelling social impact study on a divisive modern phenomenon, This Is Esports is a three-part limited series exploring the many facets of the gaming industry, its history and meteoric rise, its social impact, and how it operates entirely by its own rules.
Fail Army (comedy series)
Fail Army is filled with hilarious blooper-style, user-generated videos from around the world. There's no host. It's voice-over based.
The Football Show (sports)
The Football Show grants viewers unprecedented access to the personal side of elite players and legends of the game. From charities to passions, we see these football icons use their skills and celebrity to win off the pitch as well.
The American Music Awards (awards show)
The world's largest fan-voted awards show pays tribute to today's most influential and iconic artists. Features a star-studded lineup of performers and artists from all genres of music.
Dick Clark's New Year's Rockin' Eve (special event)
A time-honored annual tradition since 1972, the show is a New Year's staple with live performances in New York, along with the iconic Times Square ball drop. Ryan Seacrest hosts.
The Billboard Music Awards (awards show)
Unique among music awards shows, finalists are selected by performance on the Billboard Charts, widely considered to be the ultimate authority in the music industry.
Beyond Belief: Fact or Fiction? (anthology series)
The hit Fox Television Networks anthology series features five fascinating re-enactments of bizarre and astonishing stories in each episode.
Contact: [email protected]
Tel: 310-255-4600
Address: 100 N Crescent Dr.
Beverly Hills, CA 90210
www.mrcentertainment.com/live-and-alternative
---
MULTICOM ENTERTAINMENT GROUP
Container Masters (reality TV movie) (pictured)
Repurposed shipping containers are turned into beautiful homes and unique building projects. Container Master Jim Russell brings clients' unique shipping container dreams to life with his loyal, hard-working, and fun-loving team! Follow them through the build process all the way up to the final reveal.
New Orleans Live (music performance series)
Features local, regional, and some nationally known musical artists. This series gives incredible musical artists the best opportunity to shine while creating universally entertaining content that expands musical tastes and introduces New Orleans music and culture to viewers around the world. After all, it's all about the music.
Arthur Cohn Remastered Titles (library)
Multicom has acquired the internationally acclaimed Arthur Cohn library and restored each title from 35mm to 4K UHD. Titles include Academy Award winners One Day in September (1999), White Lies (1997) Black and White in Color (1976), Dangerous Moves (1984), and The Final Solution (1981).
Contact: Niloo Badie, head of Sales and Distribution, [email protected]
Tel: 310-693-8818
Address: 8530 Wilshire Blvd. #550 Beverly Hills, CA 90211
---
RAI COM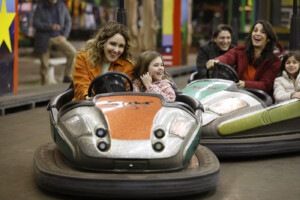 Sisters Forever (drama) (pictured)
The start of the 2000s, two five-year-old girls, Marinella and Costanza, have their first day of school. After school, the teacher accompanies Costanza to her "wrong" mother. The error is immediately repaired, but that moment will spark the truth. Marinella's parents discover that her blood type is incompatible with theirs. Genetic testing confirms the truth: the girls, born the same day in the same hospital, have been switched at birth. As complete strangers, they will be forced to meet and live together to finally put things right.
Carla (biopic)
Portrays the acclaimed ballerina Carla Fracci, who recently died at age 84. This intimate portrait depicts a talented woman who through talent, obstinance, and hard work became the most famous ballerina in the world.
Hearts (medical drama)
Turin during 1967, Cesare, head of the surgery department at the "Le Molinette" hospital, dreams of performing the first heart transplant in history. To do so, he brings on two brilliant professionals to his team: the heart surgeon Alberto and the talented cardiologist Delia. What Cesare does not know is that Delia and Alberto were about to get married six years earlier. Is fate giving them a second chance?
Until the last heartbeat (medical drama)
Heart surgeon Diego is struggling with his son's heart disease. To save his son's life, he becomes the personal doctor of a mafia boss. What follows is the desperate and thrilling battle of a man who is struggling between good and evil to save his family.
The Ladies' Paradise (period romance series)
The Ladies' Paradise is a revolutionary store in Milan, where beauty and luxury are within everyone's grasp. Thanks to Pietro Mori's intuition, the store grows during the economic boom of the '50s. Meanwhile Teresa, a store assistant, gains the courage to speak up and change her destiny. Day after day, she is challenged by her environment, which to her seems both fascinating and hostile.
Imma Tataranni (crime series)
Forty-five-year-old Imma Tataranni is not just a strong and unconventional woman. She is also the deputy attorney in the remote city of Matera, in Southern Italy. In the male-dominated prosecutor's office, it's quite impossible not to notice her. With her intelligence, stubbornness, and talent, she investigates a series of crimes.
Address: Via Umberto Novaro 18
00195 Rome – Italy
---
RALLIE
RoboCop The Series (action-crime series) (pictured)
Set in the year 2005, police officer Alex Murphy is badly wounded in the line of duty and his body is damaged beyond repair. As medical experts fight to save his life, they combine Alex's body with robot parts to create Robocop —the ultimate law officer.
Pacific Blue (drama series)
Filmed entirely on location in Venice and Santa Monica, California, this timeless series is set on one of the world's most celebrated stretches of coastline. This is the infamous sun-kissed playground known the world over. And just like any other playground, so carefree and self-indulgent, it must be monitored for rough play and seedy characters. The officers of the Santa Monica Bike Patrol team up to keep this idyllic paradise free from crime.
The Mary Higgins Clark Collection (movie package)
Features 13 two-hour movies based on the works of best-selling novelist Mary Higgins Clark, who was nicknamed "The Queen of Suspense."
Universal Soldier II: Brothers in Arms & Universal Soldier III: Unfinished Business (sci-fi movies)
In Universal Soldier II, Luc Devereux and Veronica Roberts revive Luc's long-lost brother Eric, who has been suspended in a cryo-chamber. Together they attempt to expose the Maxur-led Unisol program, which recycles dead soldiers to create the ultimate mercenary army. In Universal Soldier III, Veronica and Luc conclude their quest to expose the Unisol program and destroy their mentor's billion-dollar heist. Meanwhile, the evil Dr. Walker creates a genetically engineered Unisol GR87 programmed with a single mission: to destroy Luc and Veronica.
Max Havoc: Curse of the Dragon & Max Havoc: Ring of Fire (action, martial arts)
In Max Havoc: Curse of the Dragon, Max Havoc, world famous kickboxer turned sports photographer, faces the relentless Black Dragons in a reluctant quest to save the lovely Goody sisters and to avenge the death of good friend Tahsi in Guam. Max Havoc: Ring of Fire follows Max Havoc on a new assignment — staying at a luxury hotel in the heart of a big city only to discover that the classy hotel owner is a vicious mob boss heading up a crime ring full of unwanted teenagers in the nearby slums.
The Lifetime Movie Collection (movie package)
A collection of seven two-hour Made For Lifetime dramatic thrillers, including Stranger In My Bed starring Jamie Luner, Chris Kramer, and Barbara Niven. To escape an abusive relationship, Sarah fakes her own death and assumes a new identity in a new town. Her new life seems perfect until her husband discovers the truth and will stop at nothing to get back at Sarah and destroy her new life.
Titanic: Secrets Revealed (documentary)
Hosted by Bernard Hill, the film follows one of the most dangerous treasure hunts in history, bringing up priceless, personal artifacts that tell heartbreaking stories of lost lives, and discover who the real heroes were on that fateful night.
Contact: [email protected]
Tel: 747-217-4170   )
Address: 149 S. Barrington Avenue, # 362
Los Angeles, California 90049
---
SPI INTERNATIONAL
SPI International operates 42 television channels on six continents, including the flagship FilmBox and a rich bouquet of thematic channels specialized in bringing the highest quality documentaries, fashion and lifestyle content, sports programming, and more. Working with over 700 operators worldwide, the global media company uses cutting-edge technology to provide its 90 million subscribers with access to its linear and on-demand content. In addition to linear offers, SPI operates multiple digital services including FilmBox+, which has over one million subscribers, and the ad-based digital channel Filmstream, available through industry leader platforms in numerous countries worldwide. The company has also recently launched a new digital service, Dizi, a state-of-the-art aggregator of the best Turkish series worldwide.
Original content became the center of attention at SPI International as films produced, co-produced, or financed by SPI's core production team are growing year after year. My Dad's Christmas Date, starring Jeremy Piven, was successfully launched during Christmas 2020, simultaneously on FilmBox channels as well as on Film1 Netherlands. SPI's most ambitious project to date, Mister Mayfair (pictured), produced in collaboration with long-time production partner Philippe Martinez, will be launched on Film1 this Christmas season.
SPI International is also a leading distributor of theatrical films and television programming worldwide. SPI's solid alliances with major independent producers provide premium content with A-list stars such as Morgan Freeman, Al Pacino, and Bruce Willis. SPI's catalog presents a wide range of more than 3,000 titles, consisting of a package of 100 family-oriented movies, exciting new releases, as well as evergreen library feature films and TV series. The highlights from SPI's catalog include: Elyse, Best Sellers, Nitram, Little America, Universe's Most Wanted, Axis Sally, Panama, Waiting For Anya, Looks That Kill, Empire, and Love Type D.
Contact: [email protected]
Tel: (212) 673-5103
Address: 99 Hudson Street
New York, NY 10013
---
STUDIO 100 MEDIA
FriendZSpace (comedy, adventure) (pictured)
From the outside, best pals Alice, Kim, and Leo seem like regular kids living regular kid lives. But strip away that facade and you'll find three risk-taking, no holds barred, deep space friend makers! When not sweating homework, doing chores, making sparkle slime, or playing with action figures in the backyard, the three are full-tilt, adventure-craving deep space explorers.
100% Wolf – Legend of the Moonstone (comedy, adventure)
Freddy Lupin is positive he'll become the most fearsome werewolf ever. However, his transformation is thrown an unexpected curveball when his "warfing" goes awry and he is turned into a poodle. Freddy and his newfound friends are forced into being heroes, solving mysteries and empowering each other's differences.
Heidi (adventure)
Heidi, a happy and communicative orphan-girl, lives with her grandfather in the scenic idyll of the Swiss Alps. Heidi makes friends quickly, and people know that they can call on her for help. Her blithe nature means that she can show others how to grow with the challenges that everyday life presents and still be happy.
Tip the Mouse (preschool, comedy)
The three seasons depict the exciting and funny adventures of the little mouse, Tip. Tip goes through all the fascinating adventures that each child faces while walking the extraordinary path to growing up.
Wissper (preschool, adventure, comedy)
Wissper is a curious girl who can talk to animals. She was born with this magical ability and now has a loving connection to all creatures. By using the magic word "Sssshhh," she can transport herself to anywhere there is an animal in trouble and in need of help. When she needs help, she can summon one of her eight animal friends.
Maya the Bee (adventure, preschool)
The new season 2 features 52 new adventures with Maya and her very best friends, including the ant patrol peacekeepers with their star duo, silly Billy Joe & dumb Jimmy Joe. A new guest, Theo, a young bee with a prosthetic wing, is also joining Maya's adventures. Living outside the hive, Maya is the bridge between the well-organized world of the hive and the free-spirited bugs of the meadow. The very heart of all of Maya's adventures is experiencing life's emotions, discovering nature, and being friends.
Mia and me (fantasy, adventure)
Portrays the fantastic adventures of Mia and her friends in the magical land of Centopia, where they must protect unicorns from villains. In season three, Mia once again returns to Centopia. Everything seems normal, but the Dark Elf has not stopped seeking to capture a winged unicorn with a golden horn. Mia and the elves set out on a quest to find the Heart of Centopia, a magic crystal that has the power to save them.
Contact: [email protected]
Tel: +49-89-960855-0
Address: Neumarkter Str. 18-20
81673 Munich, Germany
---
TELEFILMS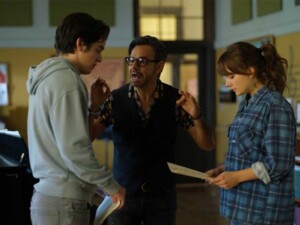 Coda (drama) (pictured)
Seventeen-year-old Ruby is the sole hearing member of a deaf family — a CODA, child of deaf adults. When Ruby joins her high school's choir club, she discovers a gift for singing and soon finds herself drawn to her duet partner Miles. She finds herself torn between the obligations she feels to her family and the pursuit of her own dreams.
After We Fell (drama)
The third installment of the After franchise finds Tessa starting an exciting new chapter of her life. As she prepares to move to Seattle for her dream job, Hardin's jealousy and unpredictable behavior reach a fever pitch and threaten to end their intense relationship. Their situation grows more complicated when Tessa's father returns and shocking revelations about Hardin's family come to light. Ultimately, Tessa and Hardin must decide if their love is worth fighting for or if it's time to go their separate ways.
355 (action, thriller)
Five women band together to stop a global organization from acquiring a weapon that could thrust the teetering world into total chaos.
Moonfall (action, adventure)
A mysterious force knocks the moon from its orbit around Earth and sends it hurtling towards us. With mere weeks before impact with the world, NASA executive and former astronaut Jo Fowler is convinced she has the key to saving us all — but only one astronaut from her past, Brian Harper, and a conspiracy theorist, K.C. Houseman, believe her.
Dog (animation)
Briggs and his companion Lulu, a Belgian Malinois, haul ass down the Pacific Coast in time to catch their best friend's and handler's funeral. One of them has a week to live, the other lives like every day is his last.
Contact: [email protected]
Tel: 5411 5032 6000
Address: Av. del Libertador 1068 Piso 9
Buenos Aires, Argentina
---
TV DIVISION OF UNIFRANCE

For more than 27 years, TV France International — which since June 23, 2021, has become the TV Division of UniFrance — has been responsible for promoting French audiovisual programs around the world, and runs Screenopsis, the biggest database of French programs for export.
Based in Paris, the newly structured UniFrance, which was created in 1949, is in now in charge of supporting export and promoting French film and audiovisual content internationally. It has some 50 employees, as well as representatives based in the United States, China and, soon, Japan. It groups more than 1,000 French film and audiovisual professionals (producers, artists, agents, exporters, etc.) who work together to promote French films and audiovisual programs to foreign audiences, professionals, and media.
UniFrance is supported in its actions by the French government, the CNC, PROCIREP and by numerous institutional and private partners.
Contact: [email protected]
Tel: 33 1 40 53 23 00
Address: 24 rue Chaptal
75009 Paris, France
www.tvfrance-intl.com/fr/home.html
---