Content Highlights — November 

2021
ALL3MEDIA INTERNATIONAL
Black Sands (drama) (pictured)
A compelling character-driven crime drama about a police detective, Aníta, who returns to the village of her troubled childhood to investigate a serial killer who has been operating for years.
Hollington Drive (drama)
This captivating domestic drama follows two sisters who fear their children may have played a role in the disappearance of a 10-year-old boy.
Playgrounds of the Rich and Famous (lifestyle, factual entertainment)
Gain unprecedented access into the luxurious holidays of a select group of wealthy holidaymakers and the savvy locals who make their fortune catering to their every whim. Across the lavish locations of St. Tropez, Marbella, Monaco, St. Barts, the Hamptons and St. Moritz, this six-part series follows how the other half holiday. 
Future Food Stars (food competition)
This new competition series follows a famous chef in his search for the food and drink entrepreneurs who will revolutionize the food industry. The chef will back the winner with an investment to take their idea to the next level. But winning their support will take more than just a great idea; competitors will need to prove they possess the raw ingredients required to succeed — drive, dedication, passion and talent.
Don't Tell the Bride (reality format)
An entertaining reality format that follows a couple who receive a significant sum of money to plan their wedding on one condition — one of them must be the sole planner for the big day, whilst the other has no idea what their wedding will hold. Tensions mounts as viewers wait to see whether one person's idea of perfection is anywhere near the other's.
Date or Drop (dating format)
A fun dating format wherein lucky singles hear about their potential date. If they hear something they don't like, the culprit drops through a trapdoor. In the final round the picker and their last date remain and the tables are turned as the last date is offered the choice: date or drop?
Contact: Janel Downing, [email protected]
Tel: 44 (0) 20 7845 4350
Address: Berkshire House, 168-173 High Holborn
London, WC1V 7AA, United Kingdom
www.all3mediainternational.com
---
ATV
Destan (drama) (pictured)
The story begins with Akkız stabbing her arrow into Korkut Khan's heart. Then Akkız becomes a slave to Korkut's son Batuga in the enemy's palace! Many years later, Akkız and Batuga cross paths, now carrying two lies that could cost their lives. Batuga, the hidden Khan of the Turks, will write an epic legend with Akkız, by uniting the Turks and proving to the world what they can achieve by joining hands.
For My Family (drama)
The lives of Kadir and his three younger siblings change with the sudden death of their parents. Kadir and his siblings find themselves without any money or shelter. Akif, who is responsible for that unfortunate event, finds a job for Kadir and lets his siblings into the private school that he owns. This new life opens a new window for everyone.
Wounded Heart (drama)
The drama depicts a story of revenge between two families. Ferit and Hande plan to marry. But when Ferit returns to the farm earlier than expected one day and sees Hande being intimate with Yaman, he heads to İstanbul and, by chance, makes a "proposal" to Ayşe.
The Ottoman (drama)
Tells the sweeping story of the people of Anatolia, who were forced to live in constant danger due to both the presence of the Byzantine Empire and the Mongolian invasion. Within the Kayi tribe, a power struggle takes place between Osman, the youngest heir to Ertugrul Ghazi, and his uncle Dündar.
Hercai (drama)
Reyyan and Miran marry. But after just one night of wedded bliss, Miran ends the relationship because he was raised to avenge the murder of his parents, who were killed by Reyyan's father. More secrets will be revealed as Reyyan and Miran hold onto their love despite all obstacles.
Contact: [email protected]
Tel: 90 212 354 37 01
Address: Merkezi Güzeltepe Mh. 15 Temmuz Şehitler Cd.
34060 Eyüpsultan/İSTANBUL
---
INTER MEDYA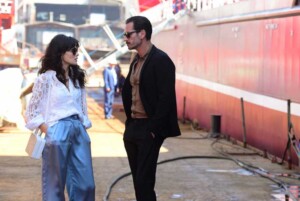 Sooner Or Later (Tarde o Temprano) (drama) (pictured)
Five members of the Yılmaz family were murdered, except for sisters Nesime and Feride who disappeared. After journalist Murat gets involved, the two sisters — who haven't seen each other for fifteen years — meet again. These two women now share one goal: To not get caught by Nesime's ex-husband and their family's murderer, Cemil.
Destiny (Destino) (drama))
Harun decides to win Ezo's heart and take over her fortune. Cavidan, Ezo's grandmother, notices this danger and gives the green light to Ali to pursue her granddaughter. But it's too late. Noticing that Ezo is just a poor girl trying to find her way in a dark world, Harun shows her the most attractive source of light, love. Dreaming of starting a proper family, Ezo enthusiastically runs towards that light, knocking down anyone in her way. She doesn't know that her mother's fate awaits her. What if that fire just goes out one day?
The Trusted (La Verdad) (drama)
Marashli, an ex-soldier, left the special forces to open up a bookstore and spend time with his sick daughter, Zelis. His life changes when the beautiful Mahur walks into his store. Mahur's life is saved by Marashli that day when she accidentally gets herself into trouble. From now on the destiny of the two characters will be irrevocably interwoven.
Scorpion (Escorpion) (drama)
Perihan Emgen, her daughter, grandchildren, and her son-in-law, Firket, all live comfortably under the same roof due to Perihan clawing her way to the top. Ferda, who was abandoned by Perihan, runs a hair salon with her. Ferda blames her mother's abandonment for all of her troubles. In a quest for revenge, Ferda has an affair with Firket, her step-sister's husband. She is determined to take the life that was taken from her. And while doing so, she accidentally causes her sister's death, which changes everyone's lives forever.
Ariza (action drama)
After his father dies, Ali Riza is forced to give up his ambitions and focus on supporting his family as a taxi driver. But a chance encounter in his car draws him into a vicious mafia feud that transforms his life into a fight for survival, love, and justice.
Last Summer (Ultimo Verano) (drama)
Idealistic prosecutor Selim receives an offer too good to refuse from the mob leader Selcuk, who Selim put in prison eight years ago. Selcuk will testify against his organization in Selim's case,under one condition: Selim will protect Selcuk's son Akgun. All of a sudden, Selim finds himself tested in the most unexpected way.
Respect 2 (Respeto 2) (action drama)
Lovers Helen and Savas are on the warpath, committing serial killings in Istanbul. Psychopath Ercument tears them apart and takes Helen under his wing. Now, he has a sister to fight alongside him for his cause. For the first time in his life, Ercument has a weakness, he know what it feels like to love. A newly appointed prosecutor, Arya, will introduce Ercument to these unknown feelings.
Contact: [email protected]
Tel: 902122310102
Address: Istanbloom Offices, Kore Sehitleri
Caddesi 16/1 Zincirlikuyu, 34394
Istanbul / Turkey
---
KANAL D INTERNATIONAL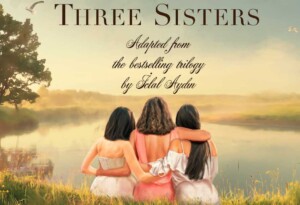 Three Sisters (drama) (pictured)
Once upon a time, three sisters — Türkan, Dönüş and Derya — lived in a cute house overlooking one of the lovely seas of a very beautiful and mysterious country. As children they would often sit on the laps of their father and mother and dream of the wonderful years that awaited them. Perhaps their fairy-tale childhood did not prepare them for the cruelty of the adult world. This is a story of returning to goodness by remembering the joyful days.
Twist of Fate (romantic comedy)
What happens when a superstitious young girl tries to keep her "marriage fraud" to avoid being "happily never after" and must work with an alpha male boss who has closed doors against love? Their fates entwine and Cupid hits both of them with an arrow!
Recipe of Love (romantic comedy) (pictured)
Firat, the chef at a humble kebab restaurant, sees his life change with advice from the TV personality Doctor Love. Firat's journey takes him to a nice French restaurant where he falls in love with the owner, Naz Soyluer.
Love Trap (romantic comedy)
The marriage game between poor girl Ayşe and rich boy Kerem started as a "love trap." It will soon bind them forever.
Hekimoglu (medical drama)
In the Turkish local version of the U.S. scripted series House M.D., an anti-social, witty, and arrogant medical doctor saves his patients from infectious diseases. With his team of three young doctors, Hekimoglu does whatever it takes to solve the most puzzling cases.
Ruthless City (premium drama)
The Karaçay family's glamorous world will shake the values of two families when the Yılmaz Family steps into their mansion. Both families will be put to a test by their sins. This journey from the southeastern city of Antakya to the ruthless city of Istanbul is a story of fighting for existence. Neither Agah nor Seher's life is ever going to be the same.
Contact: [email protected]
Tel: 90 212 413 56 66
Address: 100. Yıl Mah. 2264. Sk. Demioren Medya Center Apt. No:1/21
34218 Bagcilar /Istanbul/Turkey
---
MADD ENTERTAINMENT 
All About Marriage (drama series)
Renowned lawyer Çolpan Cevher, who built her family business into Istanbul's top divorce practice, is shocked when her oldest daughter Azra suddenly leaves the firm to join a rival. Azra's sister Sanem, who is also a lawyer, stays with her mother, while little sister Güneş lives her life away from the law. To further complicate matters, their father shows up — 25 years after running away with the nanny — to reclaim his share of the family business.
A Woman Scorned (drama series)
When Asya met Volkan, she was alone in her own world. Years later, Asya discovers Volkan's affair with Derin. She also finds out that all their friends knew about this relationship, but no one ever told her. Asya refuses to be a victim and vows to exact revenge on her husband and everyone else who betrayed her.
Be My Sunshine (drama series)
City girl Haziran can't imagine any other life, but when her company sends her to a remote island to clear the way for a new resort, one mistake changes her life forever! Sparks fly when Haziran and Poyraz meet, and the two opposites fall in love before Haziran realizes that it's Poyraz's land her bosses sent her to get. To make things right, she must team up with Poyraz to build their own boutique hotel, which will preserve Poyraz's olive oil factory and save her mother's home.
Family Secrets (drama series)
Ceylin, a courageous lawyer, knows no boundaries when it comes to rules. She takes on a murder case involving Çınar, the brother to prosecutor Ilgaz, who has a strict professional ethic. While working for Çınar's release, Ilgaz and Ceylin will find themselves in a predicament that will involve both of their families.
Love, Reason, Get Even (romantic drama series)
Esra swore she would never marry a man like her father. Then she met Ozan. Soon Esra is hustling three jobs, while Ozan bounces from one bankruptcy to another, ending in their divorce. Years later, Ozan becomes an insanely rich tech celebrity, while Esra is still hustling to keep her head above water. Esra wheedles her way into his company as an intern and concocts a plan to exact her revenge!
Misafir (drama series) (pictured)
Gece's new life began when she attempted to end her old one. After a failed suicide attempt, she wakes up at the hospital and convinces the doctors that she has lost her memory. Police detective Erdem offers to let her stay with his family until she recovers. Erdem's children, who lost their mother, welcome Gece with open arms. As much as Erdem's family overwhelms Gece, she has no choice but to stay with them. Gece's past will eventually catch up to her. And Erdem's secret, which he has been keeping, will devastate everyone when it comes to light.
The Bad Penny (drama series)
A killer is stalking Çıngıraklı, a tight-knit Gypsy neighborhood. He leaves three pennies on each of his victims as a sort of calling card, and the case is assigned to the Organized Crime Unit. Its captain, Efe, initially suspects Kartal, a mafioso who is the neighborhood protector. Eventually the cop and the crime boss form an uneasy alliance to find Çıngıraklı's "Three Penny Killer."
Contact: [email protected]
Tel: +90 212 273 24 34
Address: Esentepe, Kore Şehitleri Caddesi, No.5/3
Şişli/Istanbul 34394 Turkey
---
MISTCO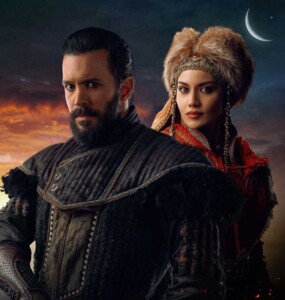 The Great Seljuks: Alparslan (historical drama) (pictured)
Depicts the life of Sultan Alparslan, the ruler of the Great Seljuk State, who defeated the Byzantine army in 1071 and opened the gates of Anatolia to the Turks. The series is a spin-off of The Great Seljuks: Guardians of Justice.
Barbarossa: Sword of the Mediterranean (historical drama)
Four brothers, who were born and raised in Lesbos, rise up against dangers and become conquerors of the seas in the 16th century.
The Shadow Team (crime drama)
Seven patriots accept a challenging duty that requires them to leave their own lives behind and become ghosts among crowds for their country. But there is only one condition for becoming a member of this team: the team members will officially be considered dead from now on and no one, not even their loved ones, will know that they are alive.
Once Upon A Time In Cyprus (drama)
Living on an island in the south of Turkey, the Dereli family becomes the target of a terrorist organization. The head of the family, Kemal, and his daughter, Mine, must lead everyone while they migrate with other families. Meanwhile, another character, Ankaralı, is sent to the island for an undercover mission. The Dereli family and Ankaralı take on a challenging mission to protect their homeland.
The Innocents (drama)
Follows four siblings diagnosed with different types of obsessive-compulsive disorder, as a tragic consequence of their childhood traumas and family history. The series tells the story of the family's present parallel with their past. The tragedy of the family's backstory is balanced with a romantic love story between Han and the family's new tenant and neighbor, İnci.
The Great Seljuks: Guardians of Justice (historical drama)
An epic journey blended with love, secrets, and struggle… The same day that Melikşah ascends to the throne after his father's death, he receives news of his beloved wife's death. All he has left is their newborn son, Sencer, who he must place in the custody of Nizamülmülk to preserve the balance of the state. After many years, with training from Nizamülmülk, Sencer becomes Sultan Melikşah's bodyguard, without his father knowing who he really is.
An Anatolian Tale (drama)
Taner is a young inventor living in the small town of Gedelli. Taner and his cousins Veysel and Ramazan dreamt of building an airplane for years, and they finally managed to build one and convince a company to invest in their contraption. The company sends an engineer, and to Taner's surprise, the engineer is his childhood sweetheart, Dilek.
Contact: [email protected]
Tel: +90 216 695 1300
Address: Murat Reis Mh. Yeni Ocak Sk. No:45 34664 Uskudar, Istanbul-Turkey
---
MRC LIVE & ALTERNATIVE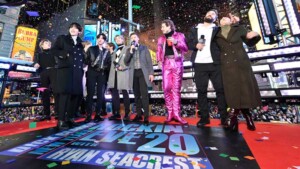 This Is Esports (sports) (pictured)
A compelling social impact study on a divisive modern phenomenon, This Is Esports is a three-part limited series exploring the many facets of the gaming industry, its history and meteoric rise, its social impact, and how it operates entirely by its own rules.
Fail Army (comedy series)
Fail Army is filled with hilarious blooper-style, user-generated videos from around the world. There's no host. It's voice-over based.
The Football Show (sports)
The Football Show grants viewers unprecedented access to the personal side of elite players and legends of the game. From charities to passions, we see these football icons use their skills and celebrity to win off the pitch as well.
The American Music Awards (awards show)
The world's largest fan-voted awards show pays tribute to today's most influential and iconic artists. Features a star-studded lineup of performers and artists from all genres of music.
Dick Clark's New Year's Rockin' Eve (special event)
A time-honored annual tradition since 1972, the show is a New Year's staple with live performances in New York, along with the iconic Times Square ball drop. Ryan Seacrest hosts.
The Billboard Music Awards (awards show)
Unique among music awards shows, finalists are selected by performance on the Billboard Charts, widely considered to be the ultimate authority in the music industry.
Beyond Belief: Fact or Fiction? (anthology series)
The hit Fox Television Networks anthology series features five fascinating re-enactments of bizarre and astonishing stories in each episode.
Contact: [email protected]
Tel: 310-255-4600
Address: 100 N Crescent Dr.
Beverly Hills, CA 90210
www.mrcentertainment.com/live-and-alternative
---
MULTICOM ENTERTAINMENT GROUP
TheArchive (channel)
TheArchive channel is dedicated to aficionados and lovers of story, craft, and silver screen fun, representing rare, retro, and 4K restored films and classic TV.  From cult movies to timeless series, a killer horror library to unearthed MOWs, TheArchive is available on both linear and VOD on any device worldwide.
TheGrapevine (channel)
TheGrapevine channel will enlighten, touch and inspire with true stories, interviews, Oscar-winning documentaries, music, and reality programming. Topics ranging from food to travel, politics to religion, pop culture to crime, and current events to social issues are just a glimpse of what you'll find on the TheGrapevine!
The Cannibal Man (horror)
Marcos, a young man working in a meat factory, accidentally kills a taxi driver. Gradually, he begins to kill people close to him who have become suspicious, in order to cover up his original crime.
Container Masters (reality TV movie)
Repurposed shipping containers are turned into beautiful homes and unique building projects. Jim Russell, also known as the Container Master, brings clients' unique shipping container dreams to life.
The Lumber Baron (drama)
Upon the unexpected death of his father, Daniel Rimsdale, Jr. returns home to try to salvage the family lumber business, find out who killed his father, and save his family from financial ruin.
Amityville: It's About Time (horror, supernatural)
Jake returns home with an antique clock, intended as a gift for his two teenage children. Sinister incidents begin to transpire around the neighborhood after Jake places the clock on his mantle.
Freeway – 25th Anniversary (crime drama) (pictured)
Attempting to flee her life, teenage juvenile delinquent Vanessa Lutz goes to live with her grandmother. While on her way, she meets Bob Wolverton, a charming yet sadistic serial killer.
Contact: Niloo Badie, head of Sales and Distribution, [email protected]
Tel: 310-693-8818
Address: 8530 Wilshire Blvd. #550 Beverly Hills, CA 90211
---
TELEFILMS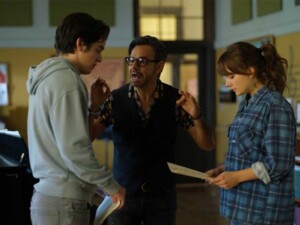 Coda (drama) (pictured)
Seventeen-year-old Ruby is the sole hearing member of a deaf family — a CODA, child of deaf adults. When Ruby joins her high school's choir club, she discovers a gift for singing and soon finds herself drawn to her duet partner Miles. She finds herself torn between the obligations she feels to her family and the pursuit of her own dreams.
After We Fell (drama)
The third installment of the After franchise finds Tessa starting an exciting new chapter of her life. As she prepares to move to Seattle for her dream job, Hardin's jealousy and unpredictable behavior reach a fever pitch and threaten to end their intense relationship. Their situation grows more complicated when Tessa's father returns and shocking revelations about Hardin's family come to light. Ultimately, Tessa and Hardin must decide if their love is worth fighting for or if it's time to go their separate ways.
355 (action, thriller)
Five women band together to stop a global organization from acquiring a weapon that could thrust the teetering world into total chaos.
Moonfall (action, adventure)
A mysterious force knocks the moon from its orbit around Earth and sends it hurtling towards us. With mere weeks before impact with the world, NASA executive and former astronaut Jo Fowler is convinced she has the key to saving us all — but only one astronaut from her past, Brian Harper, and a conspiracy theorist, K.C. Houseman, believe her.
Dog (animation)
Briggs and his companion Lulu, a Belgian Malinois, haul ass down the Pacific Coast in time to catch their best friend's and handler's funeral. One of them has a week to live, the other lives like every day is his last.
Contact: [email protected]
Tel: 5411 5032 6000
Address: Av. del Libertador 1068 Piso 9
Buenos Aires, Argentina
---
TLN MEDIA GROUP
Dia de los Muertos (documentary)
The Mexican tradition of honoring the dead is making an impact on Hispanic culture and traditions in Canada. This documentary will examine why Dia de los Muertos (Day of the Dead) is considered one of the most important cultural traditions to Mexican-Canadians and how its influence is growing across the nation.
Personville: Secrets of a Small Town (drama web series)
Four tweens and best friends enter a contest to make a documentary about their hometown, Personville. One of the oldest legends in the town is the mysterious "hidden house" nestled deep in the woods, fenced off and guarded. Many theories and stories surround the "Hidden House," and powerful forces conspire to keep it a secret. Throughout their journey, the teens' bravery, courage, and strength are put to the test.
The Hidden House (drama)
Personville teen residents, Ali, Diego, Mike, and Esta are best friends who make short films in their spare time. The four of them enter "My Home Town," an online contest that tasks competitors to make a documentary about their town and what makes it special. Everyone in Personville knows about the legend of the "hidden house" in the woods. Some say it's a cult. Others say a monster lives there. Some think it's some government conspiracy. But no one knows for sure. The kids set out to interview the townsfolk to get to the bottom of the mystery.
Opening Food & Travel Series (Opening: Italy; Opening: Argentina; Opening: Canada; Opening: Spain; Opening: Sicily) (food and travel series)
A sumptuous five-season food and travel exploration series with TV personalities and top Canadian chefs Rob Rossi and Craig Harding discovering Italy, Argentina, Canada, and Spain in search of culinary inspiration.
Mi Nombre es Ripley (My Name Is Ripley) (children's series)
A 24-part children's Spanish language-learning series starring an adorable French bulldog named Ripley.
Soñador: El Camino de Ismael Cala (Dreamer: The Story of Ismael Cala) (documentary)
Ismael Cala was born and raised in Cuba. Today he is a best-selling author, internationally known Spanish TV personality, and sought-after motivational speaker, and he says he owes it all to Canada, where he got his start as a Telelatino TV personality. Discover his personal journey — an inspiration to Hispanic Canadians and a testament to the power of human resilience.
Kids Cookout (children's lifestyle series) (pictured)
Explores rich multicultural culinary traditions in a delicious way. Each episode features enthusiastic kid cooks of varying cultures engaging with their heritage via backyard cookouts. The show illustrates the importance of food, family, fun and cultural history. Get inspired for your own cookout and discover delicious new recipes such as Italian pizza, Filipino cebu lechon, Korean kalbi short ribs, Samoan umu, Sri Lankan curry, Fijian lovo, Colombian arepa, and Māori hāngi.
Contact: Emilia Nuccio, International Sales, [email protected]; Lily Caputo, Canada, [email protected]
Tel: (914) 954-3062; (416) 744-5739
Address: TMG Worldwide Media Distribution Inc.
Columbus Centre, 901 Lawrence Ave West, Level 2
Toronto, Ontario M6A 1C3
---
UNIVERSAL CINERGIA
Founded in 2012, Universal Cinergia is a leading language services provider offering dubbing, voice over, subtitling, closed captioning, audio description, and post-production services in multiple languages to broadcasters, film studios, VoD platforms, distributors, TV channels and producers.
Headed by Liliam Hernandez (CEO) and Gema Lopez (COO), business partners with a combined experience of more than 35 years in the audiovisual industry, Universal Cinergia Dubbing provides localization services in Spanish, Portuguese, English, French and Castilian. With headquarters in Miami, and recording studios in São Paulo, Mexico City, Paris, and Valencia, the company manages a vast network of voice talents, artistic directors, translators, and audio engineers, handling content localization for live-action series, documentaries, telenovelas, feature films, and animation.
Contact: [email protected]
Tel: +1 (305) 594-4548
Address: 1315 NW 98th Court, Unit # 8
Miami, FL 33172, U.S.A.
---