NATPE MIAMI 

2020
A+E NETWORKS
Versailles Tower Suite 962

Hernán (scripted series) (pictured)
This epic drama depicts the conquest of continental America as Hernan Cortes lands with 500 soldiers on the Mexican coast.
Miss Scarlet and the Duke (scripted series)
The independent Miss Scarlet takes over her father's private detective agency to solve crimes in 1880s London.
Project Blue Book Season 2 (scripted series)
Dr. J. Allen Hynek, a brilliant astrophysicist, is recruited by a top-secret program and tasked with uncovering the truth behind a string of mysterious sightings.
Damian Lewis: Spy Wars (factual series)
Delves into some of the most thrilling covert missions in modern-day history with the aid of newly declassified information and intelligence officers who were there.
Kings of Pain (unscripted entertainment series)
Caveman Rob and Adam Thorn journey to the remote corners of the world where they experience bites and stings from the planet's most poisonous creatures.
Unidentified: Inside America's UFO Investigation (paranormal series)
In 2018, The New York Times ran a front-page story on a secret government program that studied UFOs and the threat of alien invasion. The series presents the report's classified contents.
Top Dog (crime investigation series)
Elite professional canines and their handlers participate in a course that tests them in a range of high-intensity situations in an ultimate dog sport competition.
---
AMERICAN CINEMA INTERNATIONAL
Meeting Table 5

Infidel (action thriller) (pictured)
An American journalist is kidnapped while in the Middle East. He is put on trial for trumped-up charges of espionage. His wife travels to Iran to try to free him.
Emanuel (documentary)
Tells the story of the victims and survivors of June 17, 2015, when a white supremacist walked into a bible study and murdered nine African Americans.
From the Heart (romance)
Travel writer Kathy gets a call from her estranged sister about their father's death. While revisiting her Amish home, Kathy settles her dad's affairs and her relationship with her sister.
Finding Love in Mountain View (romance)
An architect learns she has been entrusted to the care of her deceased cousin's children. She is torn between focusing on her career and honoring her cousin's wish.
Toby's Big Adventure (family)
A rambunctious baby white tiger accidently gets separated from his caretakers and is joined begrudgingly by a crotchety old dog. Together they embark on a journey through the wilderness.
Chef Without Borders (travel series)
Celebrity chef Curtis Stone goes on a life-changing trip to live alongside three distinct indigenous groups, learning their traditions and recipes.
www.aci-americancinema.com/home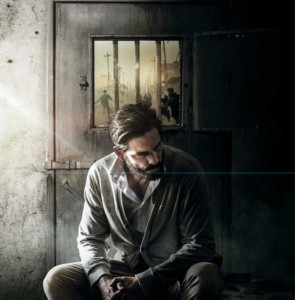 ---
ALL3MEDIA INTERNATIONAL
Sorrento Tower Suite 3-1907

Maxxx (comedy series) (pictured)
A former boy band member is turned into tabloid laughingstock and he will stop at nothing to make his international comeback.
Boys (drama series)
Four friends experience joy and heartbreak as they grow up in the shadow of AIDS in the 1980s. The ensemble cast includes Olly Alexander, Stephen Fry, Neil Patrick Harris, and Keeley Hawes.
The Nest (drama series)
A wealthy couple and a teenage girl make a life-changing pact that reveals the consequences of being able to buy whatever you want.
The Hustler (game show format)
Five contestants compete to uncover the Hustler and win big money in a high-stakes game of deception and betrayal.
Race Across The World (factual entertainment)
Competitors must take part in a challenging, real-world adventures that pit them against each other. They race from point A to point B — without flying.
The Dog House (factual entertainment format)
This series takes place at a special dog shelter and shares the human-dog adoption experience.
Meat: A Threat To Our Planet? (factual)
This timely exploration of the global meat industry looks at the destructive effects the industry has on the planet and human health.
www.all3mediainternational.com
---
ATV
Booth 318

The Ottoman (period drama series) (pictured)
Tells the sweeping story of the people of Anatolia, who were forced to live in constant danger due to the presence of the Byzantine empire and the Mongolian invasion. The Kayi tribe is located in a dangerous spot and are in a continuous state of red alert.
Hercai (drama series)
Reyyan and Miran marry. But after just one night of wedded bliss, Miran ends the relationship because he was raised to avenge the death of his parents who were killed by Reyyan's father.
Love and Secrets (drama series)
Sevda steals money in order to rescue her brother, who has been taken hostage by a drug gang. Meanwhile, former orphan Ali is unaware that his own brother heads the gang.
Lifeline (drama series)
Nefes, a child bride, was sold to a businessman named Mustafa. Although she tries, she repeatedly fails to escape with her young son.
Grand Family (drama series)
Hizir tries to keep the balance among his family members, and refuses to choose between his wife and his mistress. All the while, he also tries to keep his family out of his mafia affairs.
Don't Leave Me (drama series)
Arzu is alarmed by her old friend, Esin, who threatens to reveal the truth about the real father of Tarik, one of Arzu's sons. Esin uses this information in the hopes of living the rich life she's always dreamed of.
Love and Hate (drama series)
Ali, who spent his youth in prison, and Mavi, who has never loved anyone, get to know each other by writing letters. When the time comes to meet face to face, will they be able to overcome their personal demons?
---
BUENA VISTA MEDIA DISTRIBUTION
Tresor Tower Suite 2-1211

Bios (biographical series)
Shares the stories of some of Latin America's most enduring 20th century popular culture icons, including Argentinian singer-songwriter Gustavo Cerati and Mexican musician and composer Alex Lora.
Run Coyote Run (comedy drama) (pictured)
Mexican baseball player Gamaliel and anti-capitalist Morris reunite and join forces to create a transnational corporation called Run Coyote Run.
One Against All (Um Contra Todo) (crime drama)
A respected public defender is wrongly arrested when police mistake him for the dangerous and high-profile drug dealer known as the Doctor of Traffic.
High Fidelity (comedy series)
Zoe Kravitz stars as the ultimate music fan, a record store owner who is obsessed with pop culture and Top Five lists. Talking straight to the camera, she chronicles past relationships.
Little Fires Everywhere (drama series)
Revolves around the intertwined fates of the picture-perfect Richardson family and an enigmatic mother and daughter who upend their lives.
www.disneymediadistribution.tv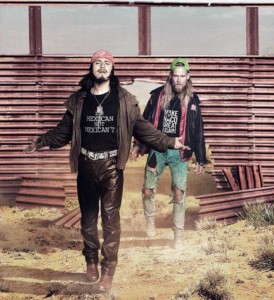 ---
CALINOS ENTERTAINMENT
Booth 410

Forbidden Fruit (drama series)
Two sisters, Zeynep and Yildiz, want vastly different things out of life. Zeynep dreams of a career she can be proud of. Yildiz wants to marry a rich man.
Our Story (romantic drama series) (pictured)
Filiz was forced to become a surrogate mother to her young siblings. She doesn't think she has time for love in her life. Until she meets Baris, that is.
Woman (drama series)
Bahar is a young mother of two who constantly contends with issues of abandonment.
That's My Life (drama series)
Money is tight in Bahar's family, so she works in a cake shop. But unbeknownst to her, she is actually the daughter of a rich businessman and a wealthy young woman who died in childbirth.
Second Chance (drama series)
An innocent woman named Deniz loses everything she's ever owned when her husband disappears without a trace. She struggles daily for survival.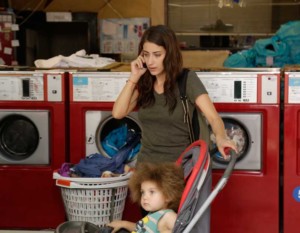 ---
CONDISTA
Cabana 7
At this edition of NATPE Miami, Condista will be toasting to a dream come true. In 1998, Jorge E. Fiterre worked for the Adelphia cable system in the greater Miami, Florida region, but envisioned having his own channel distribution company. The following year, his dream became a reality. Last year, the leading provider of top-rated TV networks and VoD content in the United States and Latin America commemorated its 20th anniversary. In the U.S. today, Condista offers quality Spanish-language TV channels from Latin America and Europe, representing over 35 Spanish-language TV channels. Meanwhile, in Latin America, Condista represents linear TV channels and a selection of VoD content.

ELECTRIC ENTERTAINMENT
Meeting Table M2
Almost Paradise (action crime series) (pictured)
A former U.S. DEA agent's tropical early retirement is interrupted when he finds himself at the center of an international drug investigation.
The Outpost (fantasy adventure series)
In season one, Talon tries to hunt down those who destroyed her village. She quickly learns that she has a supernatural power that she must learn to control in order to defend the world against a religious dictator. In season two, Talon delves deeper into her powers.
Change in the Air (drama)
A peaceful community is forever changed when a mysterious young woman with a secret moves in.
Say My Name (romantic comedy)
When a one-night stand is interrupted by a robbery, strangers must learn to navigate the underbelly of a sleepy Welsh isle in order to get their stolen property back.
Wildland (documentary)
Follows a single wildland firefighting crew over one fire season, as members struggle with dreams and inner demons.
---
FILMRISE
Tresor Tower Suite 2-1406
Driveways (drama)
Single-mother Kathy travels with her shy eight-year-old son to sell her late sister's house. During the process, Kathy's son develops an unlikely bond with a Korean War veteran who lives next door.  
The Dog Doc (documentary) (pictured)
Follows Dr. Marty Goldstein and his colleagues as they combine conventional medical training with cutting-edge alternative therapies to help previously hopeless animals (and their owners).
Browse (thriller)
A man becomes convinced that his identity has been hacked and that someone is using it to manipulate and control him.
Rewind (documentary)
Sasha Neulinger revisits events from 20 years ago to piece together a story about the cycles and consequences of abuse and what it means to heal.
Short History of the Long Road (drama)
Nola grew up living out of a van with her charismatic dad, Clint. When tragedy strikes, Nola realizes that life as an outsider may not be her only choice.
The Cat and the Moon (drama)
Teenager Nick comes to New York City to stay with Cal, a Jazz musician friend of his late father's. While in the Big Apple, he makes friends who show him all that the city has to offer.
1275 Days (documentary)
Blake's single mom and his high school sweetheart must battle the system after he faces life in prison because of a botched home invasion.
---
GLOBAL AGENCY
Booth 301
Daydreamer (dramedy series)
Sanem leaves behind her father's grocery store and meets the world-famous photographer Can. Together they launch on a rollercoaster ride in the heart of the city.
Evermore (drama series)
Süreyya falls in love with Faruk and is drawn into a world of privilege. Faruk's mother heads one of Turkey's richest families and is determined to thwart their marriage plans.
Gulperi (drama series) (pictured)
Gulperi struggles to fulfill her dreams in the face of a tyrannical family who are determined to control her every step.
The Legend (singing talent show)
Contestants sing to prove to the audience and the jury that they have what it takes to be a musical icon.
Lucky Room (game show)
Three contestants are asked questions by a host. The contestants do not know that their family members are also in the studio, waiting in The Lucky Room.
My Wife Rules (cooking show)
Married couples compete. The wives are shown how to prepare recipes by a chef, then they must remotely instruct their husbands on how to cook the dish.
Keep It Or Lose It (game show)
Three or four people form teams. The host gives the leader of the group $15,000, which must allocated to group members to choose their prizes. When items have been selected, they are quizzed.
---
GRB STUDIOS
Booth 515
On The Case (crime series) (pictured)
Explores murder mysteries with in-depth interviews and examines the evidence to unravel the case.
The Bay (scripted drama series)
Revolves around the affluent and dysfunctional residents of a posh seaside town.
Cinderella Bride (docu-series)
Wedding planner Sheri Steffans and her team prepare dream weddings for deserving couples.
Listen (documentary)
Ordinary people are forced to spend time with people who have opposing views on important topics, such as immigration and gun control.
Highland: Thailand's Marijuana Awakening (documentary)
Far from the tropical beaches of Thailand, there is a growing community of Thai activists pushing to legalize marijuana.
Untold Stories Of The E.R. (factual format)
These real-life tales demonstrate the dramatic elements at play when medical practice is under pressure.
Close Up With the Hollywood Reporter (celebrity series)
Features roundtable interviews with some of the hottest A-list stars and directors from the year's most talked about films and television series.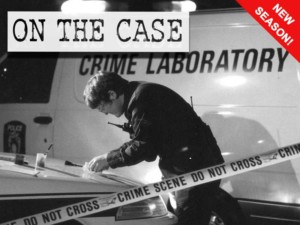 ---
KANAL D INTERNATIONAL
Tresor Tower Suite 2-1802/2-1804
Ruthless City (drama series)
After moving to Istanbul, Seher crosses paths with Agah, who comes from the same small town. This serendipitous meeting will test both their families.
Love Trap (romantic drama series)
Ayse, who comes from a poor, working-class family, busts her boyfriend canoodling with her best friend, then plots to marry Kerem, whose family owns a successful textile factory.
Azize (drama series)
Melek, a young nurse, comes from a family that's been destroyed. To exact revenge, she changes her name to Azize and inserts herself into the Alpan family, which is responsible for killing her father.
Hekimoglu (medical drama) (pictured)
An anti-social, witty, and arrogant medical doctor saves his patients from infectious diseases.
Price of Passion (romantic drama series)
Asli must marry Ferhat in order to save her life. The two opposites quickly grow close, but Ferhat's lifestyle is too dark for Asli.
Wounded Love (period drama series)
This drama intertwines the lives of a hero destined to witness his family's decline, a father fated to be left alone, and a woman who is forced to accept a marriage proposal.
---
LEDAFILMS
Tresor Tower Suite 2-2005
Miraculous-Ladybug and Cat Noir: Awakening (animation) (pictured)
Ladybug and Cat Noir embark on fun adventures, teaching audiences about family bonds, responsibility, and the hearts of two young souls.
Baba Yaga (horror)
When Egor comes home to find that the nanny has vanished with his little sister, he sets out with his friends to find them.
The Banishing (horror)
Lionel and his family move to a town where he becomes the new reverend. Strange things soon start happening, including ghostly voices and a mysterious bruise on his daughter's leg that grows larger each day.
En Viaje (format)
Flight attendant Meche takes a look at some of the passengers that board her flights in order to find out their hidden stories and the reasons for their trips.
Playmobil: The Movie (animation)
When her brother Charlie disappears, Marla discovers a magical portal that casts her into a new land and transforms her into a Playmobil figure. Will she be able to rescue him?
The Queen's Corgi (animation)
Rex lives a life of luxury in Buckingham Palace but somehow winds up in a London dog's home surrounded by tough strays.
Mia and the White Lion (drama)
Mia's life changes when her family relocates to South Africa to manage a lion farm. There, she develops a close bond with a white lion cub.
---
LIONSGATE ENTERTAINMENT
Sorrento Tower Penthouse 5th Floor Suite 3-0512
Zoey's Extraordinary Playlist (drama series) (pictured)
Zoey, a whip-smart computer coder in San Francisco, starts to hear the innermost wants and desires of the people around her through song, which she comes to think of as a gift.
Manhunt: Lone Wolf (drama series)
Looks at one of the most complex manhunts ever conducted on U.S. soil: the search for the 1996 Atlanta Olympics bomber, Eric Rudolph.
The Goes Wrong Show (comedy series)
The fictitious Cornley Drama Society undertake an overly ambitious endeavor that is destined to be undermined by their over-acting and screen-hogging actors.
Love Life (comedy series)
Follow a different protagonist's quest for love each season, with each episode telling the story of one of their relationships.
Ramy (comedy series)
Ramy Hassan, a first-generation Egyptian-American, is on a spiritual journey in his politically divided New Jersey neighborhood.
Cold Courage (drama series)
Lia, a Finnish woman escaping an abusive relationship, finds herself drawn into The Studio, a clandestine group dedicated to bringing its own forms of justice to those beyond the law.
---
MADD ENTERTAINMENT
Tresor Tower Suite 2-1612
A Miracle (medical drama series) (pictured)
Ali, an autistic savant medical school graduate, dreams of becoming a surgeon. His godfather decides to give him a chance and hires him for a six-month trial period at a private hospital.
Love Makes You Cry (drama series)
Ada lives in a remote village serving her mean uncle who sells her to a gangster set on making Ada his wife. After a confrontation with her would-be fiancé, she runs away with another man.
The Choice (drama series)
Irfan's life is turned upside down when he is wrongfully terminated from his job as a professor and his son gets sick. He soon finds himself on a dark adventure he never could have imagined.
---
MEDIASET DISTRIBUTION
Meeting Table 18
The Silence of Water (drama series) (pictured)
The disappearance of a young girl is a dramatic starting point to an investigation that will expose what is behind the respectable façade of a small seaside village.
On The Brink (medical drama series)
Tosca Navarro, the head of a psychiatric unit at the cutting edge of treating adolescents with mental disorders, always manages to help her young patients by leading investigations that often bring her to diagnose and cure those cases that seem unsolvable.
Love and Sacrifice (period drama series)
The series' protagonists live out their passions with staggering intensity among the striking scenery of the Carrara marble quarries.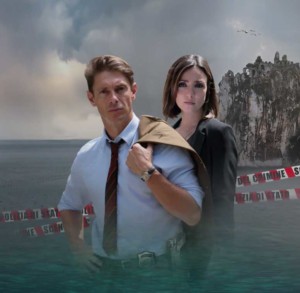 ---
MISTCO
Booth 308
Golden Cage (romantic drama series) (pictured)
Despite their hostile families, Zuluf and Kenan will nurture their relationship through tears and patience.
Melek: A Mother's Struggle (drama series)
A powerful woman fights to protect her children, and sacrifices everything for them in the process.
My Champion (drama series)
After Kafkas's wife passes away, the boxer will be forced back into the ring when he learns his son has the same disease as his wife.
Hold My Hand (romantic drama series)
With her father recently dead and her brother missing, Azra meets Mrs. Feride. When Mrs. Feride offers her an incredible opportunity, Azra meets the spoiled Cenk.
Family Honor (family drama series)
Cemal earns a living for his wife and family from his automobile repair shop. His wife dreams of a better life and her fantasies often mislead her children, who harbor similar pipe dreams.
Beloved (romantic drama series)
In the midst of an emotional labyrinth, Aziz and Feride must resist the challenges of old love interests and confront the consequences of past secrets brought to light.
The Circle (crime drama series)
Kaan and Cihangir struggle to understand their interrelated pasts while balancing the demands of a criminal organization.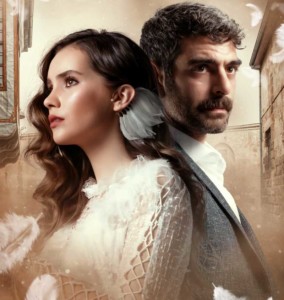 ---
MONDO TV IBEROAMERICA
Booth 510
MeteoHeroes (comedy adventure series)
Six friends discover their supernatural powers of controlling the weather and atmospheric phenomena, and take on seemingly impossible challenges the planet faces every day.
YooHoo to the Rescue (comedy adventure series) (pictured)
The group of friends is on a mission to help endangered animals on Earth in order to return to their magical home of Yootopia.
Bat Pat 2 (comedy adventure series)
Bat Pat and the Silver siblings are on a quest to unravel the mysteries of scary creatures who lurk around their hometown of Fogville.
Heidi Bienvenida (live-action series)
A carefree girl leaves her beloved mountain home to move to the big city, where she encounters a cast of characters who become her unconventional family.
Invention Story (comedy adventure series)
The creative fox Kit comes up with amazing new inventions to impress the residents of Carrot Town.
Sissi the Young Empress 3 (comedy adventure series)
Sissi finally marries Franz and lives in Schönnbrunn as an empress. Even though she's royalty, Sissi is still the free-spirited and strong-willed princess her fans know and love.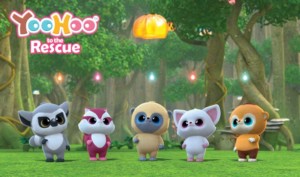 ---
MULTICOM ENTERTAINMENT
Booth 403/Cabana 18
The Archive (channel)
Dedicated to folks who love rare, retro, and 4K-restored films and classic TV.
The Grapevine (channel)
Features hundreds of documentaries, specials, and unscripted series, covering topics including food, travel, politics, pop culture, crime, current events, and social issues.
Remarkable Life of John Weld (biographical drama) (pictured)
Tells the true story of John Weld, who went from a stuntman during Hollywood's golden era to a journalist and novelist.
A Woman Called Moses (historical period drama)
Escaped slave Harriet Tubman risked recapture each day by organizing the Underground Railroad, which allowed hundreds of enslaved African Americans to escape to freedom in the North.
Blood 13 (thriller)
A reckless female detective faces a gruesome crime scene in a basement bathroom during a murder investigation. When a fellow detective insists that her case is part of a larger serial killing spree, she puts herself in the killer's sights to bring him to justice.
Fat Legs (dramedy)
Dreading the uncertainty of her future, Anna travels to her best friend's Paris home where he is eager to find a distraction from his own problems
The Great Escape 2 (action-adventure)
A former POW leads a special task force to hunt down those responsible to carry out the orders to murder 50 of the 76 escapees from Stalag Luft III.
---
RECORD TV
Tresor Tower Suite 2-2014
Jezebel (Jezabel) (telenovela) (pictured)
A Phoenician princess uses her beauty to seduce King Ahab and marry him so that she can become queen. She then attempts to impose the worship of pagan gods on the public.
Topíssima (telenovela)
An ongoing police investigation implicates all the main characters in this telenovela that depicts the struggles of the modern workplace.
Jesus (Jesús) (soap opera)
Tells the fascinating life story — from birth to resurrection — of the man who changed the world.
Leah (Lea) (soap opera)
Leah falls in love with Jacob, but is shocked and saddened to learn that he wants her sister, Rachel, instead.
Apocalypse (Apocalipsis) (soap opera)
Begins in 1980s New York where four university students meet, then takes place across three generations.
The Rich and Lazarus (El Rico y Lázaro) (soap opera)
A romantic drama about three inseparable childhood best friends is set against Nebuchadnezzar's invasion of Jerusalem.
The Promised Land (La Tierra Prometida) (soap opera)
Joshua, the newly appointed leader of the Hebrews, is an experienced warrior gifted with courage and a powerful belief in God. He leads his people to Canaan.
---
SPI International
SPI International is a global media company operating 40 television channels on six continents. Working with over 1,400 operators worldwide, SPI uses state-of-the-art technology to provide its 60 million subscribers with access to SPI's linear and on-demand content. SPI International recently announced the launch of its production arm. The company's first partnership is with movie director and producer Philippe Martinez. The partnership covers the production of TV series and movies such as Mister Mayfair. The mafia comedy tells the tale of Max Mayfair, a former New York gangster who runs into his previously unknown granddaughter. SPI International will continue to produce more premium content for its viewers. The company will also align itself with large and independent distributors to bring commercial premium content and locally produced gems to its viewers in each and every country that it operates in.
---
TELEFILMS
Tresor Tower Suite 2-2301/2-2303
Midway (action drama) (pictured)
An undermanned American fleet and brave Navy leaders and pilots triumph against all odds over the Imperial Japanese Navy at the Battle of Midway.
Green Book (drama)
Two very different men break barriers of race, class, and education to form an enduring bond.
Hustlers (crime comedy)
A crew of former strip club employees band together to turn the tables on their Wall Street clients.
21 Bridges (crime drama)
A disgraced NYPD detective uncovers a massive conspiracy during a citywide manhunt for a pair of cop killers.
The Boy II (horror)
After a family moves into Heelshire Mansion, their young son soon makes friends with a life-like doll called Brahms.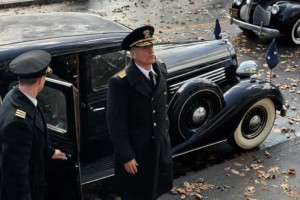 ---
UNIVERSAL CINERGIA DUBBING
Universal Cinergia Dubbing has been offering language dubbing, subtitling, closed captioning, and translation services since 2012. The company starts 2020 with bright perspectives for the year. The opening of new studios in Mexico City has contributed to increased production capacity in LAS (Latin American Spanish), and the remodeling of the new studios in São Paulo for 5.1 mix has increased production capacity in BPO (Brazilian Portuguese). The company portfolio continues to expand, with new clients from different regions (Europe, Asia, and Africa). The executives and sales team will be attending all of the major global content markets of the year, always working hand in hand with clients. During the week of NATPE, the company will host tours of the studios to meet the Operations team and the see actual recordings process.
---
VIACOM INTERNATIONAL MEDIA NETWORKS
Versailles Tower Suite 762
Los Internacionales (crime drama series) (pictured)
Colombian thieves travel to Argentina during a period of political and economic crisis, infiltrating apartments and nabbing money and jewels.
El Nudo (drama series)
Incorporates an innovative two-story narrative thread to chronicle the friendship between two married couples that becomes the starting point for a forbidden love.
Victoria Small (dramedy series)
Four women who wish to become mothers welcome the birth of newborn Victoria. They put aside their differences in order to raise her.
Dani Who? (sci-fi thriller series)
After the disappearance of Lorena, Dani and a group of classmates realize they have more in common than they originally thought.
To Catch A Thief (Atrapa a un ladrón) (mystery series)
Juan Robles returns to Buenos Aires to get his sick uncle, who has been charged with burglary, out of jail. His uncle is suspected of being El Gato, an infamous thief whose identity is known only to Juan.
Se rentan cuartos (sitcom)
A wealthy family is left bankrupt and must move to their last remaining property, a large and old house in one of the most popular neighborhoods of Mexico City.
N00bees 2 (teen telenovela)
Silvia and David's young romance is interrupted when the AI bot Game Over enters the scene with plans to transform the real world into a video game.
---
ZOOMER MEDIA
Kiosk 302

Anjelica's 22 Minute Workout (fitness series) (pictured)
Associate producer, writer, and host Anjelica Scannura leads her workouts with retro beats and fashion but combines today's lower impact aerobics with weights.