NATPE Budapest 2016 – InterContinental Hotel
Rocket Monkeys (animated series) (pictured)
Two brothers and their devoted robot are tasked with saving the universe from rogue black holes, vengeful aliens and criminal masterminds.
Uprooted (factual)
Sarah Sharratt moves to rural France and navigates the challenges of cooking the local cuisine: from language barriers to elusive ingredients.
Hooked: With Mark Krupa (factual)
From remote locations on the East Coast to Canada's Pacific Northwest, this fishing series goes off the beaten path.
Resilient Cities (factual)
Explores underground arts scenes in cities recovering from war, political unrest, economic uncertainty or natural disasters.
L.M. Montomery's Anne of Green Gables (family)
A middle-aged brother and sister adopt a precocious girl in this remake of the classic, set in 1907 on Prince Edward Island.
Descending (factual)
Chronicles the underwater adventures of Scott Wilson as he explores the mysteries of the deep, in rivers, lakes and oceans around the world.
The Sublet (mystery/drama)
Joanna, a new mom, begins to question her sanity when she suspects her apartment is haunted.
The White Slave (series)
Victoria, a white marchese, was rescued from near-death by enslaved Afro-descended people. She fights for the family who raised her.
The Girl (series)
Inspired by real life events, this tells the story of a girl who spent time as a guerilla fighter and struggles to integrate into society and reconnect with her family.
River of Passions (telenovela) (pictured)
Felipe Guerra, a cattle rancher, falls in love with the wealthy Lina Maria Henoa. He takes on a risky proposition to win her affection.
On Another Level (entertainment)
Musicians perform in an elevator, where judges determine if they make it to the next level. The winner will have their album recorded by a renowned company.
Digging for Love (telenovela)
Two next-door neighbors discover a treasure buried underneath the house. Little do they know, the owner of the treasure will soon be released from jail.
Destiny (drama series) (pictured)
Aysa was left in an orphanage as a baby, and her vindictive aunt tries to steal the fortune she inherited from her parents.
For My Son (crime drama)
Poyraz Karayel is a wrongly suspended police officer who must break the law for his family: He joins the mafia in order to get his son back from his father-in-law.
Flames of Desire (drama series)
Friends Bayram and Salih try to forget a long-standing feud and stay out of each others' lives when their children become engaged.
Sunshine Girls (drama series)
Günes falls in love with a businessman and tries to balance her newfound love with her daughters' feelings about her new fiancé.
War of The Roses (drama series)
Gülru was raised in the servants' quarter of the mansion where her father was a gardener. When she tries to copy the wealthy daughter, Gulfem, a standoff ensues.
Sweet Revenge
The man of her dreams stands up Pelin on their wedding day. She finds it hard to begin her life again, believing she has black magic from a past life.
Matter of Respect (drama series)
When the Kilic family arrives in Istanbul, everything seems perfect. Their lives turn upside down when their family store gets robbed.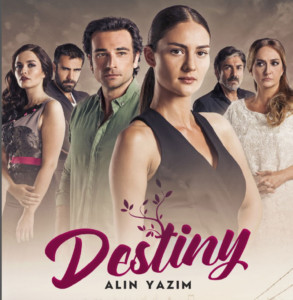 Task Force—45 Friendly-Fire Hero for Love (drama series)
Set in Herat, Afghanistan, the drama series follows the head of the elite unite, Major Enea De Santis as he leads Italian troops and falls in love with a young Afghani woman.
Call Me Francesco—The People's Pope (biographical miniseries)
Argentine actor Rodrigo de la Serna portrays Pope Francis, following his journey as a spiritual leader from his early days until his election as Pope.
A Sicilian Story (Romanzo Siciliano) (crime investigation series)
A special unit in Italy is dedicated to fighting the Cosa Nostra: Colonel Spada, who leads the crew, tries to defend his teen daughter from crime.
Suddenly All Together (Tutti insieme all'improvviso) (comedy series)
Walter leaves his wife and career behind to go to Africa. He returns to Italy to learn that his former wife married his recently deceased brother.
Casa Siffredi/The Siffredi Family (unscripted format)
Follows the life of former porn actor Rocco Siffredi at home with his family—his wife Rosa and their two teenage sons—in Budapest.
Siffredi Late Night Academy (unscripted format) (pictured)
Chronicles Rocco's Hard Academy, which his the first "university of porn" in the world, and also the family business, where 16 people trying to break into the industry learn how to navigate the trade.
Rocco to the Rescue (Ci pensa Rocco) (unscripted format)
Rocco uses his experience and charm to rescue couple in crisis with sexual problems in order to find a new intimacy.
Mondo TV – Meeting Table 239A
Adventures In Duckport (HD animation)
Suzy Ducken and her friends Jack Quacker, Penelope O'Quinn, Corky Turtle and others go on adventures helping the elder members of their community.
Cuby Zoo (3D CGI full HD)
Five cube-shaped animal characters look like toys, but when humans leave the room, they come to life.
Eddie is a Yeti (3D CGI full HD) (pictured)
A gentle giant lives undercover, and becomes friends with the only person who knows his secret: a curious and shy girl who saves him from an animal trap.
Invention Story (3D CGI full HD)
A thoughtful and creative fox makes a new invention in every episode, in this series that takes place in a magical forest.
Nori—Roller Coaster Boy (3D CGI full HD)
Nori is a little roller coaster who lives with his dad in a roller coaster city. An evil tycoon threatens the park to build his own world.
Sisi The Young Empress (2D full HD)
The sweet-natured Princess Sisi struggles with the rules of court life. This HD adaptation of her life offers a fresh take on the historical story.
Treasure Island (3D CGI full HD)
Follows the escapades of Jim Hawkins, a young boy on aboard a voyage to an imaginary island, based on the classic by Robert Louis Stevenson.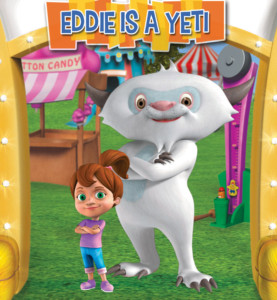 The Slave Mother (La Esclava Madre) (4K soap opera)
Tells the backstory of The Slave Isaura, an enslaved woman obsessively pursued by Mr. Leoncio. This delves into the generational history of her experiences.
Moses and the Ten Commandments (Moisés y los Diez Mandamientos) (HD soap opera) (pictured)
Chronicles the life of Moses, from his birth in Egypt, arrival to the Promise Land through the Red Sea and his encounter with God on Mount Sinai.
The Miracles of Jesus (Los Milagros de Jesús) (HD series)
Based on Bible stories, each week narrates a different challenge faced by people of faith, sharing messages of love, hope, courage and perseverance.
Victory! (¡Victoria!) (HD soap opera)
When Arthur falls off a horse at the age of 12, he becomes paraplegic and his father begins to avoid him.
Joseph From Egypt (José de Egipto) (HD series)
Joseph, the "miracle son" of Jacob and Rachel, is the favorite child. His envious brothers teach him a lesson and sell him as a slave.
Silvana Sin Lana (Rich in Love) (telenovela) (pictured)
When Silvana's husband (a successful businessman) disappears after he loses his fortune, she must rebuild her life with her kids in a middle-class neighborhood.
Eva La Trailera (Eva's Destiny) (HD telenovela)
Eva and her husband build a family together and the Mon-sol trucking empire when she lands in jail after a betrayal.
¿Volverías Con tu Ex? (Would You Take Your Ex Back?) (reality format)
12 former couples are reunited under the same roof, and decide to choose revenge on their exes or to rekindle the spark.
Acero, Woman of Steel (Señora Acero) (HD series)
Now in its third season, the series follows a notorious "coyote" on the U.S. and Mexico border. She risks her life to help people cross over, despite heavy surveillance and the threat of drug traffickers.
The Lord of The Skies (El Señor de los Cielos) (HD series)
The feared drug lord returns to power in fourth season of this HD series. With one of his puppets serving a Mexico's president, the only thing that can stop his control is his kidney disease.
Vuelve Temprano (Don't Be Late) (HD series)
Clara, a news anchor, and Santiago, a lawyer, have the perfect family. Their lives turn upside down when their son is murdered and unexpected secrets come to life.
HBO Original Specials: 
Psi (drama series)
Follows a quirky psychiatrist who studies clinical mysteries and existential issues of modern life.
O Hipnotizador (drama series)
Tells the story of a hypnotist who puts people in a trance and gets them to reveal their innermost secrets; drama
Magnífica 70 (drama series)
Focuses on a censor under a military dictatorship in the 70s who begins working on pornochanchadas—sexploitation films produced in Sao Paulo's "Boca do Lixo" neighborhood.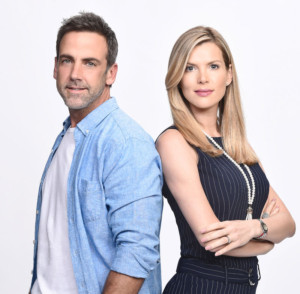 Yago (long running series)
Everything changes for Omar and his two best friends when he falls in love with Sara, a scammer who convinces him to rob a bank.
The Three Sides of Ana (traditional)
Three identical triplets—Ana Lucía, Ana Leticia, and Ana Laura—were separated after a car accident during their childhood. Their paths cross as adults, but newly wealthy Ana Leticia doesn't want to share her fortune.
Amazonas (traditional) (pictured)
Victorianio's daughters have suspicions about their father amassed his wealth, while leading lives filled with intrigue and betrayal.
Date My Avatar (reality dating)
Three suitors send an avatar in their name to win over the heart of the candidate in a series of dates.
The Assembly Game (game show)
The winner of the contest will take home a prize constructed during the show, taking home the item and the knowledge of how it works.
Los Gonzalez (comedy)
A group of pranksters pretend to be a family, performing hidden camera pranks on unsuspecting victims.