MIPTV

 

2019
A+E NETWORKS
Stand P3.C1
Damian Lewis: Spy Wars (factual series)
Reveals the remarkable true stories behind some of the most gripping and important international spy operations over the last 40 years.
Jesus: His Life (factual series) (pictured)
Mixes scripted drama and documentary interviews with historians and faith leaders to tell the life story of Jesus.
Surviving R. Kelly (factual miniseries)
Survivors of the R&B singer's sexual, mental, and physical abuse emerge from the shadows and tell their stories.
Live Rescue (crime series)
The men and women who practice emergency medicine share their unexpected EMT stories.
Lost Gold of World War II (factual series)
Investigators and engineers use the latest technology to locate the buried treasure that Japanese soldiers buried deep in the Philippine jungle.
Many Sides of Jane (factual entertainment)
Tells the true-life tale of a 28-year-old mother from Boise, Idaho who was recently diagnosed with Dissociative Identity Disorder, and has more than nine personalities, ranging in age from six to 28 years old.
Unidentified: Inside America's UFO Investigation (factual series)
The former U.S. military intelligence officer who exposed a secret government UFO program joins forces with experts to investigate unsolved mysterious encounters.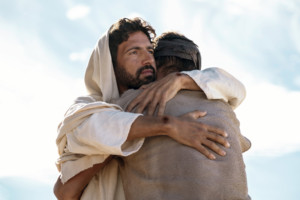 ---
ABS-CBN CORPORATION
Stand P-1.F74
The General's Daughter (action drama)
Rhian Bonifacio, a military nurse, was trained to take revenge against her family's mortal enemy, Marcial De Leon, a high-ranking general.
Los Bastardos (family drama)
When tragedy strikes and Soledad and Roman Jr. are presumed dead, Don Roman seeks love from different women, who give birth to four illegitimate sons. His offspring later come together to fight for their father's fortune.
Betrayal (romantic drama)
After years apart, star-crossed lovers Jacky and Lino meet again, but they are now married to other people. Has destiny given them another chance at being together?
Asintado (action drama) (pictured)
Two sisters separated by tragedy end up in a brutal rivalry, and one secret might be enough to change everything.
Now & Forever (family drama)
Eva and Inno meet in real life after crossing paths in the astral world. But when Eva's identity as the long-lost heiress of the Cortes family's wealth is revealed, their relationship changes.
The Blood Sisters (family drama)
A wealthy couple enlists their housekeeper, Adele, to carry their baby for them. She births triplets — one for her, one for them, and another who is abandoned.
The Good Son (family drama)
The sudden death of Victor Buenavidez brings shocking news — he had two families, and neither one knew about the other.
internationalsales.abs-cbn.com
---
ALFRED HABER DISTRIBUTION
Stand P-1.L50
62nd Annual Grammy Awards (awards show) (pictured)
The music industry's biggest names will make their music heard at the special musical event, which will be broadcast in over 190 territories worldwide.
Help! My House is Haunted (reality series)
Families attempt to reclaim their homes from unwelcome spirits and unexplained supernatural phenomena.
Shallow Grave (reality series)
This investigative series explores the scattered locations where bodies are buried in shallow graves and provides clues to help viewers find the killer.
Elvis All-Star Tribute (music variety special)
Superstars Jennifer Lopez, Ed Sheeran, Shawn Mendes, Blake Shelton, Keith Urban, John Legend, and more, celebrate the 50th anniversary of Elvis Presley's iconic 1968 Comeback Special.
bublé (music show special)
Michael Bublé performs classic songs such as "Fly Me to the Moon" and "When You're Smiling," as well as original hits "Haven't Met You Yet" and "Home."
Motown 60: A Grammy Celebration (music special)
Motown superstars Smokey Robinson, Diana Ross, and Stevie Wonder join forces with newer hit-makers such as Ciara and Ne-Yo to salute to the legendary record label.
Hitched in Vegas (reality series)
Loving couples and their wedding parties embark on entertaining adventures in the Wedding Capital of the World.
---
ATV
Stand P-1.J2
Hercai (drama series) (pictured)
Reyyan and Miran marry, but when Miran remembers how Reyyan's father killed his parents, he ends their relationship.
Lifeline (drama series)
Nefes, a child bride, was sold to a businessman named Mustafa. When Mustafa takes Nefes and their son to Istanbul for business, Mustafa's younger brother notices the domestic violence Nefes faces.
Foster Mother (drama series)
While at university, Alev has an affair and becomes pregnant. She attempts to kill her baby, Zeynep, but goes to jail. Consequently, Alev's sister raises Zeynep as her own child.
Grand Family (drama series)
Hizir tries to keep the balance among his family members, and refuses to choose between his wife and his mistress. All the while, he also tries to keep his family out of his mafia affairs.
Don't Leave Me (drama series)
Arzu is alarmed by her old friend, Esin, who threatens to reveal the truth about the real father of Tarik, one of Arzu's sons. Esin uses this information in the hopes of living the rich life she's always dreamed of.
Love and Hate (drama series)
Ali, who spent his youth in prison, and Mavi, who has never loved anyone, get to know each other by writing letters. When the time comes to meet face to face, will they be able to overcome their personal demons?
---
BANIJAY RIGHTS
Stand C20.A
Wisting (drama series)
A homicide detective encounters the most challenging case of his career: catching an American serial killer who's escaped to Norway.
Hierro (drama series) (pictured)
A hidden corpse mysteriously appears along the shores of El Hierro, leaving unanswered questions for the small island with a volcanic origin.
Temptation Island (factual entertainment series)
Four couples are separated into two houses to live with other attractive singles for 12 days and nights of wild parties and romantic escapades.
The Making Of Me (factual series)
Individuals share their personal stories about transitioning to another gender identity.
Abused By My Girlfriend (factual)
Considers how the teenage romance between Alex Skeel and Jordan Worth devolved into an abusive relationship.
Catch! (entertainment format)
Led by celebrity captains, four teams are placed into a high-energy competition involving variations on the classic game of playing catch.
Family Or Fiancé (entertainment format)
Newly engaged couples and their disapproving families come together for a therapy session of sorts, during which family members discuss their concerns and hopes.
---
CALINOS ENTERTAINMENT
Stand P-1.M51
Revival (drama series) (pictured)
On his son's second birthday, Kemal decides to head to the office where he finds himself trapped in a fire, and falls into a coma. When he reawakens, he discovers that his family has moved on without him.
Forbidden Fruit (drama series)
Two sisters, Zeynep and Yildiz, want vastly different things out of life. Zeynep dreams of a career she can be proud of. Yildiz wants to marry a rich man.
Our Story (romantic drama series)
Filiz was forced to become a surrogate mother to her young siblings. She doesn't think she has time for love in her life. Until she meets Baris, that is.
Woman (drama series)
Bahar is a young mother of two who constantly contends with issues of abandonment.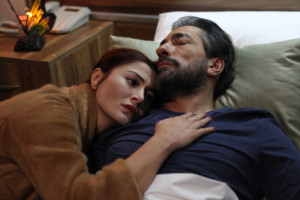 ---
CBS STUDIOS INTERNATIONAL
Stand R7.E2
Blood & Treasure (drama series)
A brilliant antiquities expert and a cunning art thief join forces to catch a terrorist who funds his attacks using stolen treasure.
The Twilight Zone (drama series)
A modern reboot of the iconic sci-fi series produced by Jordan Peele, Simon Kinberg, and Marco Ramirez, among others.
The Code (drama series) (pictured)
This legal/military drama follows a group of attorneys who are trained as prosecutors, defense lawyers, investigators, and Marines.
Fam (comedy series)
A woman whose perfect life with her loving fiancé is forever changed when her out-of-control 16-year-old half-sister decides to come live with her.
A Million Little Things (drama series)
A group of Boston-area friends experiences an upheaval when one of them dies suddenly.
Charmed (drama series)
This new incarnation of the original drama series centers on a trio of sisters in a college town who discover that they are witches.
In The Dark (drama series)
An irreverent blind woman is the only "witness" to the murder of a drug-dealing friend. When the police ignore her, she sets out with her dog to find the killer.
---
FILMRISE
The Buyer's VIP Lounge
Change Is In The Air (drama)
A beguiling young woman brings the residents of her quiet neighborhood face to face with their secrets.
Sprinter (sports drama) (pictured)
Akeem hopes his athletic skill will take him to the U.S. so he can reunite with his mother, who has been living stateside as an undocumented resident.
Mountain Rest (drama)
Attempting to reconnect with her daughter and granddaughter, a former actress relives her glory days.
Bachman (documentary)
About a prolific Canadian artist who is best known as a founding member of The Guess Who and Bachman-Turner Overdrive.
Tell It To The Bees (romantic drama)
Set in 1950s Britain, a small-town doctor forms an intimate bond with her young patient's mother.
Wildland (documentary)
Members of a firefighting crew share their personal experiences battling wildfires over a single fire season.
Nighthawks (drama)
Wide-eyed Midwest transplant Stan and his privileged roommate Chad take on New York's glittering nightlife scene.
---
GLOBAL AGENCY
Stand R8.E17
Sisters (drama series) (pictured)
The conflicting dreams of sisters Ümran and Umay leave them and their daughters, Hayat and Hayal, worlds apart. Together, the two daughters will work to uncover their mothers' secrets.
Gulperi (drama series)
A domineering father forces his daughter to give up her dreams in favor of married life in a provincial town.
Evermore (drama series)
Wealthy businessman Faruk and struggling singer Süreyya embark on a passionate love affair that is thwarted by Faruk's mother, Esma, the matriarch of one of Turkey's richest families.
Daydreamer (dramedy series)
Sanem lives a quiet life by the sea until she is unexpectedly plunged into the chaotic world of the city, where she meets the worldly Can, who works for his father.
Upgrade (reality game show)
Participants answer a variety of trivia questions in order to win prizes on the spot and upgrade their household appliances.
The Villa: Battle of the Couples (reality show)
For 10 weeks, eight couples are pitted against one another. Whoever manages to stay at the villa the longest will win a large sum of money.
Auction Queens (fashion show)
Contestants try to sell their second-hand clothing and accessories in this daily fashion show.
---
KANAL D
Stand R9.A32
Ruthless City (drama series) (pictured)
After moving to Istanbul, Seher crosses paths with Agah, who came from the same small town a long time ago. This serendipitous meeting will test both their families.
Price of Passion (romantic drama series)
Asli must marry Ferhat in order to save her life. The two opposites quickly grow close, but Ferhat's lifestyle is too dark for Asli.
Wounded Love (period drama series)
This drama intertwines the lives of a hero destined to witness his family's decline, a father fated to be left alone, and a woman who is forced to accept a marriage proposal.
Double Trouble (action drama series)
Police officers Mustafa Kerim Can and Mert Barca have avoided each other for years, but they are both enlisted to tackle a giant drug operation.
Twins (family drama series)
Memo clings to his small-town life by collecting scraps in the suburbs of Istanbul, while Can lives under the strict rules of his grandfather, Mumtaz.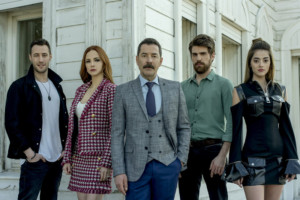 ---
KEW MEDIA GROUP
Stand C15.A6
Clink (drama series)
Many of the inmates of BPS Bridewell Women's Prison find themselves in hopeless situations, although the friendships they form ignite hope.
The Dead Lands (drama series)
The young warrior Waka Nuku Rau, aided by a young woman named Mehe, pursues honor in a land ravaged by the supernatural.
Line of Duty (drama series) (pictured)
AC-12's investigation into a frenzied gang of criminals reveals an unsettling secret.
Haunted Hospitals (non-fiction series)
Doctors, nurses, and patients share their chilling stories about the paranormal activity that takes place inside hospitals, nursing homes, and other medical institutions.
The Cavern Club: The Beat Goes On (documentary feature)
Explores the colorful story of Liverpool's famed live music venue and the lives of the people behind it.
My Paranormal Nightmare (non-fiction series)
People who had traumatic hauntings in childhood recount their experiences.
Evolution of Driving – The International Car Magazine (non-fiction series)
The history of automobiles is shown by showcasing Italian power cars, German masterpieces, and British beauties.
---
LIONSGATE ENTERTAINMENT
Stand C15.A8
The Rook (drama series) (pictured)
A young woman attempts to recover her memory, but paranormal adversaries try to stop her.
The Spanish Princess (event series)
When Prince Arthur dies shortly after their nuptials, Catherine of Aragon finds herself at the mercy of a divided Tudor court and threatened by enemies.
Florida Girls (comedy series)
Four friends living in a small town in Florida find their lives at a standstill when their only ambitious friend moves on to pursue her dreams.
Ambitions (drama series)
One woman tackles revitalizing her marriage and confronts the most powerful players in the city.
Sweetbitter (drama series)
A young woman's coming-of-age story set against the rich and grimy backdrop of exclusive restaurants in New York City.
Vida (drama series)
Two Mexican-American sisters return to their old neighborhood, the Eastside of Los Angeles, where they are confronted by their past and their mother's dark truth.
Bojack Horseman (comedy series)
The Hollywood has-been makes a comeback with the help of his human sidekick, Todd, and a feline talent agent.
Now Apocalypse (comedy series)
Ulysses and his friends are all on quests pursuing love, sex, or fame while living in the strange and wonderful city of Los Angeles.
---
MEDIASET DISTRIBUTION
Stand R7.F7
The Silence of Water (drama series) (pictured)
The local police inspector must work with a homicide detective to uncover the truth about the disappearance of a young girl that seems to involve all of the town's residents.
Doctor Giò (investigative drama series)
Determined to fight against the abuse of women, the doctor dreams of opening an anti-violence center within the hospital.
Love and Sacrifice (period drama series)
During the last year of the Belle Epoque and throughout World War I, the period drama's protagonists live out their passions.
Amanda (telenovela)
A nurse seeks revenge against the four Santa Cruz brothers who raped her when she was only 14 years old.
Would You Take Your Ex Back? (reality show)
Twelve former couples reunite to relive their time together and figure out why their relationships failed.
Rosy Abate – The Series (crime drama series)
Rosy paid her debt to society and looks forward to finally being reunited with her son, Leo. But Leo, who's going through a difficult period, may not welcome the reunion.
Code Name Solo 2 (crime series)
Undercover cop Marco infiltrates the Corona family, but when the daughter of the boss is kidnapped, he must go against orders to free her.
---
MGM
Stand R9.A30
Four Weddings and a Funeral (miniseries)
A group of friends must endure a year of romance and heartbreak after a shock at the altar throws all of their lives into chaos.
Perpetual Grace (thriller series)
A young grifter targets Pastor Byron and his wife Lillian Brown, but the pastor and his wife turn out to be far more dangerous than they seem.
TKO: Total Knockout (competition series)
Contestants race through obstacle courses while four other players man battle stations and fire over-the-top projectiles to slow their opponents down.
The Hustle (comedy)
Female scam artists team up to take down the dirty rotten men who've wronged them.
Fighting With My Family (biographical dramedy)
Paige leaves her family and enters the cutthroat world of the WWE, where she will become a superstar.
The Addams Family (animated comedy) (pictured)
The iconic clan face off against a reality TV host, while also preparing for their extended family to arrive.
Bond 25 (action thriller)
The 25th installment of EON Productions and MGM's newest James Bond film, starring Daniel Craig.
---
MISTCO
Stand P-1.N51
Hold My Hand (romantic drama series) (pictured)
In search of her missing brother, Azra meets Mrs. Feride, who introduces Azra to her grandson, the spoiled Cenk.
The Circle (crime drama series)
Kaan is a prisoner and Cihangir is the son of a mafia bigwig. Both young men are fighting against a criminal organization.
Beloved (romantic drama series)
Aziz and Feride are the children of sworn enemies Faik and Tahsin. When Tahsin learns that his son has fallen in love with the daughter of his enemy, Tahsin is ready to take his revenge.
The Prisoner of Love (romantic drama series)
Troubled by his mother's abandonment, Omer enters into a marriage with Zehra to make his sister happy.
Resurrection: Ertugrul (epic drama series)
The hero Ertugrul struggles to find land for his tribe and the woman he loves.
One for All (thriller drama series)
Halit, a Turkish ice hockey coach, attempts to form a hockey team with six idle boys with criminal leanings.
Aslan (animated series)
A young boy in elementary school thinks up extraordinary inventions with his inexhaustible imagination.
---
MONDO TV 
Stand P-1.N1/P-1.M2
MeteoHeroes (pictured) (animated series)
Fulmen, Nix, Nubes, Pluvia, Thermo, and Ventum discover their supernatural powers of controlling the weather and atmospheric phenomena.
YooHoo to the Rescue (3D animated series)
Yoohoo and his friends tackle threats to nature and protect endangered animals.
Robot Trains (3D animated series)
Five young trains transform into robots and bravely face adventure and adversity.
Invention Story (3D animated series)
A clever fox moves to Carrot Town, where he butts heads with a freethinking rabbit named Silas in a competition to think up inventions.
Heidi, Bienvenida a Casa (live-action series)
A friendly and carefree girl adapts from rural to city life, where she makes new friends, such as a girl who suffers from agoraphobia.
Heidi Bienvenida al Show (live-action series)
Heidi makes more friends and embarks on new experiences. She even discovers a passion for perfume-making.
Bat Pat (animated series)
The talking bat and his friends Martin, Leo, and Rebecca Silver go on adventures to answer the mysteries of Fogville, where they encounter supernatural creatures.

MULTICOM ENTERTAINMENT GROUP
Stand R7.F26
Follow Me (horror thriller)
British YouTuber Sophie invites friends Jessica and Lisa for a trip through Southern California. Once in Los Angeles, the girls receive cryptic social media messages.
Fat Legs (dramedy)
Amid mounting pressure from her parents to find a stable career, Anna decides to travel to Paris with her best friend, Jean, and his partner, Philippe.
Blood 13 (thriller)
After a gruesome crime scene, a reckless female detective risks everything to catch a serial killer on the loose.
Boonie Bears: The Adventurers (animation)
Headstrong Carly, field guide Vick, Briar, and Bramble Bear search for Kitty, Carly's best friend — a rare Siberian Tiger.
Boonie Bears: A Mystical Winter (animation) (pictured)
Bramble gets lost in the woods and finds the sanctuary of Neva, the Spirit of Winter. Years later, Bramble and Briar venture off to save Neva from a volcanic catastrophe.
The Remarkable Life of John Weld (biographical drama)
Looks at John Weld, from his start in Hollywood as a stunt double in the '20s to his later accomplishments as a journalist and novelist.
For Now (dramedy)
Two Australian siblings travel up the California coast with their twenty-something friends while grieving their dead parents.
---
PARAMAOUNT PICTURES
Stand R7.N7
Catch-22 (dramedy) (pictured)
If Yossarian, a U.S. Army Air Force bombardier during World War II, avoids his military assignments, he may be in violation of Catch-22.
Angel of Darkness: The Alienist Season 2 (drama series)
Sara Howard, John Moore, and Laszlo Kreizler try to keep New York City safe from a killer who kidnaps babies, then poisons, and smothers them.
Looking for Alaska (drama series)
Miles is a young boy starting at a boarding school where he meets the beautiful and troubled Alaska Young, who utterly captivates him.
Pen15 (comedy series)
Maya Erskine and Anna Konkle play 13-year-old outcasts in the year 2000, surrounded by actual 13-year-olds, to present a horribly awkward year at their middle school as it really happened.
The Great (dramedy series)
Details Catherine the Great's rise to power and her explosive relationship with husband Peter, the emperor of Russia.
Emily in Paris (romantic comedy series)
Emily, a driven twenty-something Midwestern woman, moves to Paris for an unexpected job opportunity. She adjusts to the challenges of life in a foreign city, while trying to juggle her career, new friendships, and her love life.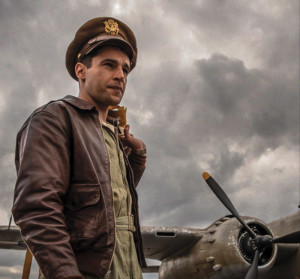 ---
RAI COM
Stand R7.D5
Pezzi Unici (drama series)
A craftsman loses his son to suicide. He welcomes five boys to his workshop as part of a rehabilitation service.
Mentre Ero Via (drama series)
One woman struggles to get a hold on her life and takes one more chance at changing it.
My Brilliant Friend (drama series)
Traces the history of friends Elena and Lila, beginning with their shared childhood in a working-class neighborhood of Naples.
The Name of the Rose (drama series)
The Franciscan monk William of Baskerville and his apprentice arrive at a secluded monastery in the Alps to investigate a series of murders.
Detective Montalbano – The Other End of The Line (crime series)
Montalbano seeks to learn the truth behind the murder of the mysterious and extraordinary Elena Biasini.
The Way Home (drama series)
Family man Fausto Morra wakes from a coma and finds his life completely changed.
Inspector Coliandro (crime series) (pictured)
The troublesome policeman deals with new criminal cases, such as Giacomino, who is accused of a series of brutal murders.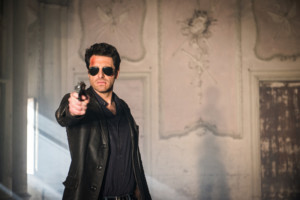 ---
RECORD TV
Stand P-1.K59
Jesus (Jesús) (soap opera)
Tells the fascinating life story — from birth to resurrection — of the man who changed the world.
Leah (Lea) (soap opera)
Leah falls in love with Jacob, but is shocked and saddened to learn that he wants her sister, Rachel, instead.
Apocalypse (Apocalipsis) (soap opera) (pictured)
Begins in 1980s New York where four university students meet, then takes place across three generations.
The Rich and Lazarus (El Rico y Lázaro) (soap opera)
A romantic drama about three inseparable childhood best friends is set against Nebuchadnezzar's invasion of Jerusalem.
The Promised Land (La Tierra Prometida) (soap opera)
Joshua, the newly appointed leader of the Hebrews, is an experienced warrior gifted with courage and a powerful belief in God. He leads his people to Canaan.
The Slave Mother (La Esclava Madre) (soap opera)
The prologue to The Slave Isaura focuses on the terrible story of the light-skinned slave obsessively pursued by Mr. Leoncio.
Moses and the Ten Commandments (Moisés y los Diez Mandamientos) (soap opera)
Presents dramatic reenactments of famous stories from the Bible, including the birth of Moses and the Red Sea crossing.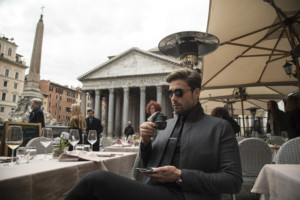 ---
VIACOM INTERNATIONAL STUDIOS
Stand R7.N7
To Catch A Thief (mystery series) (pictured)
Juan Robles returns to Buenos Aires to get his sick uncle, who has been charged with burglary, out of jail. His uncle is suspected to be El Gato, an infamous thief whose identity is known only to Juan
Club 57 (live-action teen series)
Siblings Eva and Ruben accidentally time-travel to 1957, but when Eva falls in love with JJ, her minor action causes a butterfly effect on the future.
Fugitive Love (drama series)
Omar runs away from Patagonia after being accused of his wife's death. With his child in tow, he adopts a new identity and attempts to build a new life.
Homens? (comedy series)
About four thirty-something dudes who are faced with a problem they can't find a solution for: one of them is impotent.
100 Days To Fall In Love (dramedy series)
Two friends make deals with their husbands to take a break from their marriages for 100 days.
N00bees (live-action teen series)
In order to help her brother, Silvia creates an E-Sports team to enter the Professional League of Video Games, where she falls in love with her game rival.
Abby Hatcher (animated series)
Abby and her best friend Bozzly try to fix mishaps in the Fuzzly community with her problem-solving skills.