MIP Cancun 

2022
AMERICAN CINEMA INTERNATIONAL

Finding Love in Sisters (romance/drama/family)
Esperanza "Espe" Barboza has avoided Sisters for years – both her hometown of Sisters, Oregon, and her two sisters who live there. But when the 32-year-old corporate lawyer returns to attend her beloved mother's funeral, she's surprised that she has inherited Mother's old house, her little dog Canela, and an unexpected friendship with her mother's attorney, Lewis.
It's Christmas Again (drama, romance, musical) (pictured)
Christmas Eve takes an unexpected turn for Jake Young when a skateboarding accident lands him in a field outside Bethlehem on the night that Jesus was born.
A Very Bavarian Christmas (holiday)
Holly's time in Bavarian Falls is far from picture-perfect. She must face fractured relationships, embarrassing misunderstandings, and countless hours of Christmas music. But she stumbles headfirst into the community she was searching for all along, and the very merry romance of a lifetime.
A Royal Christmas Surprise (romance)
A sequel to The Royal Surprise, Riley and Mandla prepare for their engagement party during the most wonderful time of year. Family drama arises when Mandla's parents visit for the holidays.
Sugarcreek Amish Mysteries (mystery)
This is a Guidepost mystery series that is written by several Cozy Mystery authors.
Plus One at an Amish Wedding (romance)
Dr. April works at a prestigious hospital where she meets handsome veterinarian Jesse. They get quite acquainted with each other and go to Jesse's brother's wedding. Now, both must travel to Amish country and introduce themselves to the people Jesse left behind years ago.
Contact: [email protected]
Telephone: 818-907-8700
Address: 15363 Victory Blvd, Van Nuys, CA 91406
---
ATV

A Little Sunshine (drama) (pictured)
Hakan and Elif are happily married, and the only thing missing in their life is a child. One day, Hakan is found dead following a car accident — and there's a little girl beside him. Elif will try to find the child's mother, but will take the girl under her wings in the meantime.
The Father (drama)
Cezayir Türk, a secret service assassin, will do his best to fight foreign forces, while also dividing his energy between two women who are in love with him.
For My Family (drama)
Kadir and his three younger siblings face the sudden death of their parents. Akif, who is responsible for that unfortunate event, finds a job for Kadir and gets his siblings into a private school.
The Ottoman (drama)
Within the Kayi tribe, a power struggle takes place between Osman and his uncle Dündar. Despite betrayals, Osman will fight for the sake of the Kayi tribe and to rejoin his love, Bala Hanim.
Destan (drama)
Akkız and Batuga cross paths with two lies that could cost them both their lives. Batuga, the hidden Khan of the Turks, will write an epic legend with Akkız, by proving what they can do together.
Lone Wolf (drama)
Altay, who earns his living by fighting in cages, helps Esra reunite with her daughter. As soon as Altay takes a step to help Esra, he embarks on a new journey into his own past.
Wounded Heart (drama)
Everything turns upside down when Ferit sees his wife Hande being intimate with Yaman. He immediately goes to Istanbul and makes a proposal to Ayşe.
Contact: [email protected]
Telephone: 90 212 354 37 01
Address: Merkezi Güzeltepe Mh. 15 Temmuz Şehitler Cd.
34060 Eyüpsultan, Istanbul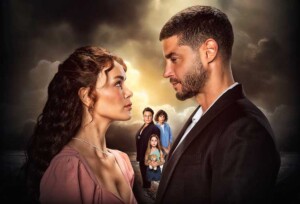 ---
CALINOS ENTERTAINMENT

Lawless Love (drama) (pictured)
It's 1940 in Zonguldak, where everybody in town makes a living at Malik's coal mine. The relationship between the protagonist, Davut, and Malik's daughter, Gulfem, begins with hate, but it eventually turns into something else.
Yesilcam (romance)
After losing his production company, Semih Ateş has two goals: to make a blockbuster movie without losing his new company and to win back his unforgettable ex-wife, famous actress Mine Cansu.
Deeply (drama, romance)
Deniz and Barış's unbridled love spans 10 years. Their love story is sometimes sunny, sometimes stormy, sometimes possible, often impossible.
Adela (drama)
Sisters Adela and Andreea were raised by their parents, Nuti and Mitu, in a slum near Bucharest. One day, Adela's biological grandfather decides to repair his past mistakes. In doing so, Adela's secret identity will be revealed.
Forbidden Fruit (drama, romance)
Yıldız and Zeynep are two sisters whose lives will take an unexpected turn when Istanbul socialite Ender asks Yildiz to seduce her husband Halit so that she can get a divorce without losing her position in high society.
Contact: [email protected]
Telephone: 90 216 999 49 99
Address: Calinos Plaza, Kavacik Mh.
Ekinciler Cd. Elbistan Sk. No: 6,
34810, Beykoz, Istanbul, Turkey
---
ALL3MEDIA INTERNATIONAL
Future Food Stars (factual Entertainment, food and drink)
A famous chef searches for entrepreneurs who will revolutionize the food industry. The chef will take the winner's idea to the next level, but to succeed competitors need to prove they possess drive, dedication, passion, and talent.
The Confessions of Frannie Langton (drama)
Set in the dazzling opulence of Georgian London, this murder mystery follows 20-year-old former slave girl Frannie Langton, as she journeys from a Jamaican plantation to the grand mansion of George Benham and his beautiful wife. Soon she finds herself the prime suspect of a double murder. With no recollection of that night, Frannie must piece together the possible events and fight to tell her story.
Rise of the Billionaires (factual)
This four-part series explores the origin stories of digital entrepreneurs Jeff Bezos, Elon Musk, Mark Zuckerberg, Sergey Brin, and Larry Page. Tracking the inside story of how they became the world's richest men, the series will also chart their scandals, feuds and decadent lifestyles while exploring how their success has shaped the modern world we know today.
Stolen: Catching The Art Thieves (factual, art, true crime)
This true-crime series follows three separate art thefts in Germany, Sweden and Norway, and shows how these audacious heists, priceless masterpieces, and the criminal underworld are all connected.
The Ex-Wife (drama, thriller) (pictured)
Newlywed Tasha's life appears perfect apart from the constant presence of her husband's ex-wife Jen. As Tasha starts to suspect something is going on between Jack and his ex, can she trust her instincts or is she just jealous?
How to Hire a Hitman (documentary, true crime)
True-crime obsessive Yinka Bokinni journeys into the secretive world of murder for hire sites to find out if it's possible to anonymously order someone's death. Are the sites just a scam? Or are they a terrifying new online crime phenomenon? If so, could any of us be at risk?
Monster: Mystery of the Loch Ness (documentary)
Using expert testimony, archive footage and set against stunning landscapes and stylish dramatic reconstructions, this documentary series traces the very human stories at the heart of this timeless monster mystery. The epic three-part series examines how the whole world has been periodically gripped by new revelations, photographs, and footage of a monster in the waters.
Contact: [email protected]
Telephone: (+1) 917 606 3863
Address: 19 Fulton Street, 5th Floor
New York, NY 10038
www.all3mediainternational.com
---
DISNEY MEDIA & ENTERTAINMENT DISTRIBUTION – LATIN AMERICA
Ford v Ferrari (action, drama) (pictured)
Visionary American car designer Carroll Shelby and fearless British-born driver Ken Miles build a revolutionary racecar for Ford Motor Company and take on the dominating race cars of Enzo Ferrari at the 24 Hours of Le Mans in France in 1966.
Jojo Rabbit (comedy, drama)
This World War II satire follows a lonely German boy whose world view is turned upside down when he discovers his single mother is hiding a young Jewish girl in their attic. In spite of his idiotic imaginary friend, Adolf Hitler, Jojo confronts his blind nationalism.
Judy (drama, romance)
Thirty years after rising to global stardom, showbiz legend Judy Garland arrives in London to perform a five-week sold-out run at The Talk of the Town. While preparing for the shows, Garland battles with management, reminisces with friends and adoring fans, and embarks on a whirlwind romance – all while struggling to overcome anxiety and physical decline.
Spies in Disguise (action, adventure, animation, kids & family)
Super spy Lance Sterling and scientist Walter Beckett must team up for the ultimate mission to save the world when a "biodynamic concealment" experiment transforms Lance into a brave, fierce, majestic…pigeon!
Terminator: Dark Fate (action)
Linda Hamilton and Arnold Schwarzenegger return in their iconic roles in Terminator: Dark Fate, directed by Tim Miller and produced by James Cameron and David Ellison.
Underwater (action, drama, horror)
The crew of the Kepler undersea mining rig knew there would be hardships on their current mission — 30 days in a cramped structure, seven miles below the ocean's surface, five thousand miles from land, but nothing has prepared them for the terrors they're about to face.
Telephone: 01-305-567-3700
Address: 2121 Ponce de Leon Blvd, Suite 1020
Coral Gables, FL 33134
---
GLOBAL AGENCY
One Love (drama) (pictured)
The idealistic Doga falls hopelessly in love at university with the charming Fatih, a man from a devout family whose values clash with her mother's, creating a moving drama as they seek to overcome differences.
Redemption (drama)
Zeynep's life is destroyed by her daughter Elif's kidnapping. Aided by the detective Sinan, she launches a tumultuous search that profoundly transforms her and all those involved.
The Game of My Destiny (drama)
Asiye's world is turned upside down by a chain of fateful events. She must battle to rebuild a family shattered by violence, abandonment and emotional turmoil.
The Phoenix (drama)
The beautiful Zümrüt seeks a path through the betrayal and secrets of the powerful Demirkan family, striving to find love in a mansion rocked by murder, jealousy, and passion.
Beat Me If You Can (singing game show)
Each week 10 contestants participate in the show, with a jury of two celebrity singers. The audience will watch nine duet performances.
Good Singers (singing entertainment show)
Talented and untalented singers try to impress celebrity judges without actually singing in the first place!
Mamma Mia (dating show)
A female contestant is sent on entertaining dates with the mothers of four potential partners, not seeing the man accompanying her on a dream vacation abroad until her choice is made.
Contact: [email protected]
Tel: 90 212 240 5769
Address: Harbiye Mah. Abdi İpekçi Cad. Park 19-1 Kat: 3 Nişantaşı 34367 Şişli, Istanbul,
Turkey

---
INTER MEDYA
Deception (drama) (pictured)
From the outside, the Yenersoy family has a picture-perfect life. Although everything seems to be well, Güzide will discover that every member of her family is lying to her, and events buried in the past will soon come to light.
Poison Ivy (drama)
Macide, the daughter of a poor family, falls in love with Kazım Işık, a successful businessman. Kazım is married, but Macide's love is not unrequited. She is by his side at his weakest moment. But will he be able to protect her from the cruelty of the rich and powerful?
Another Chance (drama)
Sadi Payaslı's past as a school bully will follow him at Karabayır High School, when he's hired as a geography teacher. He will meet a student from the local reformatory and confront people from his past. With his unshakable sense of justice, he will balance his new life.
The Girl of the Green Valley (drama)
No one knows the truth about what happened to Melissa Çelik's family. Living with Metin and Meral at the Green Valley farm will reveal many of her memories and secrets. Her new life at the farm, school, and accepting herself will become a new adventure.
Aziz (drama)
Aziz Payidar, heir to the biggest carpet manufacturer, lives in prosperity and wealth. His fate changes when he kills French delegate Monsieur Pierre's son Lieutenant Andre. He has to leave behind the land he was born in, his precious love, and everything he has.
The Trusted (drama, action)
Marashli, an ex-soldier, left the special forces to open a bookstore and spend time with his sick daughter, Zelis. His life changes when the beautiful Mahur walks into his store. From now on their destinies will be irrevocably interwoven.
Scorpion (drama)
Ferda blames her estranged mother Perihan Emgen for all of her troubles. As revenge, Ferda has an affair with her stepsister's husband Fikret. And in doing so, she accidentally causes her sister's death, which changes everyone's lives forever.
Contact: [email protected]
Tel: 902122310102
Address: Istanbloom Offices, Kore Sehitleri
Caddesi 16/1 Zincirlikuyu, 34394
Istanbul / Turkey
---
KANAL D INTERNATIONAL
That Girl (drama) (pictured)
Zeynep, like thousands of young girls, dreams of leaving her miserable life behind. Every week, she works as a cleaner at Ozan's home. And this house is about to change her life.
Love & Hate (drama)
Tolga, a famous young actor, is at the top of his career but dissatisfied with life, and Asya dreams of studying at university but works as a shop assistant. Their paths will cross coincidentally, and their worlds will collide.
Three Sisters (drama)
After living their fairytale family life, three sisters — Türkan, Dönüş, and Derya —will all face harsh realities. Turkan learns that her husband accepted their marriage without his consent. Meanwhile, Dönüş and Derya will see their lives turn upside down due to a secret from the past.
Hekimoğlu (medical drama)
Ateş Hekimolu is a famous infectious diseases and nephrology specialist who treats unusual situations with his team. The series chronicles the day-to-day activities of this introverted, funny, and maverick medical genius who does whatever it takes to practice medicine.
Ruthless City (premium drama)
When the Yılmaz Family steps into the Karaçay family's glamorous world, a dirty secret will rock the lives of both families. Members on both sides will be put to the test by sins they were not even aware of.
Love Trap (romantic comedy)
Working-class girl Ayşe lays a trap by claiming that her boss's son, Kerem, is her lover, forcing him to marry her. Kerem plays along with Ayşe's game to unseat his father from the company. If the plan doesn't work, they might be in danger of getting trapped in their own game.
Price of Passion (drama)
Cold-blooded hitman Ferhat and idealistic surgeon Aslı are forced to marry in order to preserve Aslı's life. But Ferhat's life is too dirty for an innocent love story. What happens when the woman who saves lives is captured by the man who takes lives?
Contact: [email protected]
Tel: 90 212 413 51 11
Address: Demirören TV Radyo Yayıncılık Yapımcılık A.Ş.
100 Mahallesi, 2264. Sokak,
Demirören Medya Center Apt. No: 1/21
34218 Bağcılar,
Istanbul, Turkey
---
MULTICOM ENTERTAINMENT GROUP
TheArchive (channel)
TheArchive is a channel dedicated to rare, retro, and 4K restored films and classic TV.  From cult movies to timeless series, a killer horror library to unearthed MOWs, TheArchive is available on both linear and VOD on any device worldwide.
TheGrapevine (channel)
TheGrapevine channel will enlighten and inspire with true stories, interviews, documentaries, music, and reality programming. Topics from food to travel, politics to religion, pop culture to current events are just a glimpse of what you'll find.
The Audrey Hepburn Story (biographical drama)
Tells the true tale of one of Hollywood's most famous actresses, Audrey Hepburn. Her story spans from early childhood in Nazi-occupied Holland, to making it big in the U.S. as a movie star. Stars Jennifer Love Hewitt, Frances Fisher, and Eric McCormack, among others.
Blonde (TV mini-series) (pictured)
Juxtaposing Marilyn Monroe's status as a Hollywood icon with her private personality, this mini-series conveys a sense of who both Marilyn and Norma Jean really were. Stars Poppy Montgomery, Patrick Dempsey, Kirstie Alley, and Wallace Shawn, among others.
Neil LaBute Short Film and Series Collection (collection)
This collection features nine titles ranging from 2010-2017 that were written and/or directed by Neil LaBute. They feature talent such as Julia Stiles, Jenna Fischer, Bill Pullman, Judith Light, Adam Brody, Keith David, Thomas Sadosky, and more.
Container Masters (reality TV movie)
Repurposed shipping containers are turned into beautiful homes and unique building projects. Jim Russell, also known as the Container Master, brings clients' unique shipping container dreams to life.
Contact: [email protected]
Telephone: 310-693-8818
Address: 10801 National Blvd., Suite 603
Los Angeles, CA 90064
www.multicom.tv – www.TheArchive.tv
---
SPI INTERNATIONAL
SPI International, a CANAL+ company, operates 62 television channels on six continents, including the FilmBox and Film1 brands, and a rich bouquet of thematic channels specialized in bringing the highest quality documentaries, fashion and lifestyle content, sports programming, and more. Working with over 700 operators worldwide, the global media company uses cutting-edge technology to provide its subscribers with access to its linear and on-demand content. In addition to linear offers, SPI operates multiple digital services, including FilmBox+, which has over one million subscribers and Dizi, a state-of-the-art aggregator of the best Turkish series worldwide. SPI's ever-expanding catalog of digital products also includes a wide variety of FAST channels that are currently available across the world via multiple prominent FAST service providers.
SPI International is also a leading distributor of theatrical films and television programming worldwide. SPI's solid alliances with major independent producers provide premium content with A-list stars such as Morgan Freeman, Al Pacino, and Bruce Willis. SPI's catalog presents a wide range of more than 3,000 titles, consisting of a package of 100 family-oriented movies, exciting new releases as well as evergreen library feature films and TV series. The highlights from SPI's catalog include: Mack & Rita (pictured), Banshee, Silent Night, Best Sellers, The Bricklayer, Memory, The Chase, Book of Love, Elyse, Nitram, and Panama.
Contact: [email protected]
Tel: 212-673-5103
Address: 99 Hudson Street
New York, NY 10013
---
VISION FILMS
Bezos: The Beginning (biography, drama) (pictured)
Based on the book Zero to Hero, the film tells the true story of Jeff Bezos, a humble but successful Wall Street executive with an idea that would change the world. Starting out in his garage, he was cheered on by his wife and loving parents when the internet was young, but code development and finances were an early struggle on his way to creating one of the world's most recognized retail brands.
The Legend of the 81 Point Game (sports)
Widely regarded as one of the greatest basketball players of all time, Kobe Bryant spent his entire 20-year career with the Los Angeles Lakers. Earning his nickname, the "Black Mamba" was a predator on the court, shredding his opponents' defenses, and scoring up to 81 points in a single game.
The Price of the Game (sports)
African Superstars and Champion League-winners describe their love of sports and what it takes for a child growing up in some of the most poverty-stricken areas of Africa. Their dream is to show their talents and make it to the big leagues, but some get caught in a business riddled with underage child trafficking.
Mead (sci-fi)
With plans of galaxy-wide domination, an evil Admiral creates MEAD, a powerful AI spaceship. But when MEAD becomes sentient and refuses to be used for war, the fugitive starship and his Captain are chased across the solar system by bounty hunters and military forces.
Kung Fu Ghost (action, comedy)
When a charming young woman inherits her late-grandfather's estate, she discovers the house's ghostly inhabitants who pledged to protect her family's century-old secrets and powerful artifacts. Now, to guard the future, she teams up with spirits of the past to fight treasure-hunting criminals and uncovers the unmatched power of life itself.
Christmas With A Crown (romance)
When a successful woman returns to her hometown to revive her family's Christmas festival, she meets a dashing stranger who's volunteered to help organize the event. Sparks begin to fly between them, but little does she know that he's really a prince in disguise, longing to find the true spirit of the holidays! It will take a Christmas miracle of royal proportions for their hearts to meet as one.
Contact: [email protected]
Tel: +1 (818)-784-1702
Address: 333 Washington Blvd, #357
Marina Del Rey CA 90292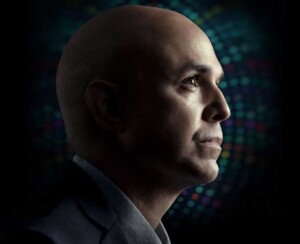 ---