Content Highlights — May 

2021
AMERICAN CINEMA INTERNATIONAL

Finding Love in Big Sky, Montana (romance) (pictured)
An independent country girl, Paisley, takes on the task of upholding her grandfather's ranch. After being denied funding to refurbish the ranch, she agrees to work with her ex-boyfriend Josh while he is in town to think of ways to raise money. After 15 long years, Paisley and Josh finally reconnect and find the love in each other that was there all along.
Farm To Fork To Love (romance)
Top chef Alice goes to Kansas to judge a food competition, despite the dismay of her boss and boyfriend. Once there, she is surprised to find her former college boyfriend, Christian, is among the judges. The cooking show and her reconnection with Christian will make Alice reconsider her calling and make her dreams come true.
My Sweet Holiday (Chocolate Covered Christmas) (holiday)
Marketing executive Sadie discovers that her parents are selling their traditional chocolate store, jeopardizing her dreams of inheriting it. Sadie is entrusted to teach the new owner the mysteries of chocolate, and magically, love cooks through the Christmas spirit. Sadie will learn that helping others and asking for help is more fulfilling than succeeding on her own.
Christmas Comes Home (romance)
Real estate broker Abbey is forced back to her hometown to repair a Victorian inherited from her grandmother. She decides to sell the house and hires single dad Josh to help with the repairs. Memories of her past paired with a growing relationship with Josh and his five-year-old son help Abbey find her calling and make a home for herself.
Squeaky Clean Mysteries Hazardous Duty (mystery)
Gabby St. Clair grew up dreaming of becoming a police forensics expert, but she had to drop out of a graduate program in forensic science to help her family. One day, Gabby and her boss Harold are assigned to clean up the scene of a home invasion gone wrong. When Harold is suspected of robbing the Cunninghams' home and burning it down to destroy the evidence, Gabby must uncover the identity of the true arsonist to prove her boss's innocence. Her number one suspect? Michael Cunningham himself!
Finding Love in San Antonio (romance)
After a season wrap on her TV show, successful L.A. chef Adela gets an offer to work on a new network series that will send her traveling around Europe. But she worries about moving Fabiola, her daughter who is still homesick for San Antonio. When Adela misses Fabiola's championship soccer match, Fabiola runs away to San Antonio. Adela rushes there to find her and meets a local food writer who wrote a takedown piece on Adela. Their unlikely relationship will make Adela question if she wants to stay home in San Antonio or take the offer of her show.
A Royal Surprise (romance)
Riley Stevenson accepts an invitation to visit her boyfriend Madla's family in South Africa. When she arrives, she is shocked to learn that Madla is not only extremely wealthy, but also the prince of Chacula! The news puts Riley's trust in Madla in jeopardy, and now it is up to him to win her love back. Riley must decide if she will give Madla a second chance while also working to win the approval of his royal family.
Contact: Carlos Herrera Trujillo, Sales & Development executive, [email protected]
Tel: 818-907-8700
Address: 15363 Victory Blvd.
Van Nuys, CA 91406
---
ATV
For My Family (drama) (pictured)
Four children mourn their parents' death. The eldest, Kadir, gives his life to caring for his siblings. When their landlord kicks them out, and with very little support from their relatives, they live in a chicken cage located in their uncle's backyard. Despite life's cruelties, they do their best to survive.
Maria and Mustafa (drama)
Maria and Mustafa's paths intersect during a series of unfortunate events and coincidences while they are on their way to Cappadocia. They are so impressed by one another that they decide to go to Ürgüp together, not knowing that this will be the road to a life-altering love.
The Ottoman (drama)
Tells the sweeping story of the people of Anatolia, who were forced to live in constant danger due to both the presence of the Byzantine Empire and the Mongolian invasion. Within the Kayi tribe, a power struggle takes place between Osman, the youngest heir to Ertugrul Ghazi, and his uncle Dündar.
Hercai (drama)
Reyyan and Miran marry. But after just one night of wedded bliss, Miran ends the relationship because he was raised to avenge the death of his parents who were killed by Reyyan's father. More secrets will be revealed as Reyyan and Miran hold onto their love despite all obstacles.
Lifeline (drama)
Nefes, a child bride, was sold to a businessman named Mustafa. Although she tries, she repeatedly fails to escape with her young son. When Mustafa brings his family to Istanbul, his younger brother Tahir notices how Nefes is affected by domestic violence.
Love and Secrets (drama)
Sevda steals money in order to rescue her brother, who has been taken hostage by a drug gang. Meanwhile, former orphan Ali is unaware that his own brother, Pilot, heads the gang. Through it all, Sevda and Ali will learn to fight for their love.
Grand Family (drama)
Hızır, one of the strongest member of a weapons-smuggling group, has never-ending problems with his large family. While he climbs to the top of the mafia world, he learns that protecting his family won't be as easy as he thinks.
Contact: [email protected]
Tel: 90 212 381 28 48
Address: Gayrettepe Mah. Barbaros Bulvarı, Cam Han No:153 Kat:8 Beşiktaş
Istanbul, Turkey 34353
---
KANAL D INTERNATIONAL
Recipe of Love (romantic comedy) (pictured)
Firat, the chef at a humble kebab restaurant, sees his life change with advice from the TV personality Doctor Love. Firat's journey takes him to a nice French restaurant where he falls in love with the owner, Naz Soyluer.
Romance Next Door (romantic comedy)
This love story is also the story of friendship between four young people from different social classes and cultures. Ateş Avcı, Ayşen Yılmaz, Demir Yılmaz, and Yasemin Çetin will not only fall in love but also build a strong friendship based on a "cheerful lie."
Love Trap (romantic comedy)
The marriage game between poor girl Ayşe and rich boy Kerem started as a "love trap." It will soon bind them forever.
Hekimoglu (medical drama)
In the Turkish local version of the U.S. scripted series House M.D., an anti-social, witty, and arrogant medical doctor saves his patients from infectious diseases. With his team of three young doctors, Hekimoglu does whatever it takes to solve the most puzzling cases.
Ruthless City (premium drama)
Two families are tested by sin after an indecent deal. While the first season reflects the duality of good and evil within each person, the second season reveals the evil sides of these characters.
Price of Passion (romantic drama)
Can a doctor fall in love with a hitman? Can a woman heal the lost soul of her kidnapper? Did Snow White forgive the hunter? The answers to these questions lie with the unforgettable couple Aslı and Ferhat.
Flames of Desire (premium drama)
Adapted from Korean drama, this series looks back on an old Turkish tradition known as "betrothed in the cradle" and portrays its consequences in modern life. The story depicts protagonists amid love, reunion, farewell, and struggle.
Contact: [email protected]
Tel: 90 212 413 56 66
Address: 100. Yıl Mah. 2264. Sk. Demioren Medya Center Apt. No:1/21
34218 Bagcilar /Istanbul/Turkey
---
LIONSGATE ENTERTAINMENT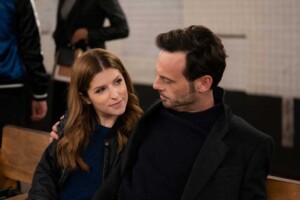 Zoey's Extraordinary Playlist (drama)
Zoey Clarke is a whip-smart computer coder who starts to hear the innermost wants of the people around her through songs. At first, she questions her own sanity but soon realizes this may be an incredibly wonderful gift. In the second season, Zoey and her family begin to navigate their new normal after a tragedy. As she finds herself in a new dynamic at work and in her love life, Zoey's musical powers will continue to complicate and inform her worldview as she attempts to rediscover joy and connect with those around her.
Love Life (dramedy) (pictured)
Love Life is about the journey from first love to last love, and how the people we're with along the way make us into who we are when we finally end up with someone forever. The romantic comedy anthology will follow a different protagonist's quest for love each season, with each episode telling the story of one of their relationships.
Home Economics (comedy)
This modern comedy looks at the heartwarming yet super uncomfortable and sometimes frustrating relationship between adult siblings: Tom, the middle-class writer; Connor, the little brother in the one percent of the one percent; and Sarah, the do-good sister who's barely getting by. This is a family that loves each other, but money keeps getting in the way.
The Pact (drama)
This thrilling drama depicts five friends, a sudden death, and a web of lies. Seeking revenge on their misogynistic and abusive boss, the women enter a pact of silence. However, their friendships start to disintegrate as they struggle to keep their involvement a secret from the police and their loved ones.
The Girlfriend Experience (event series)
Reimagining Steven Soderbergh's critically acclaimed movie, the anthology series explores the sensual and dangerous world of transactional relationships and the lives of exclusive escorts who provide their clients with the perfect "Girlfriend Experience." The third installment is set amidst the London tech scene where Iris, a neuroscience major, begins to explore the transactional world and soon finds herself deep inside.
Run The World (comedy)
A group of four black, vibrant, fiercely loyal best friends work, live, and play in Harlem, striving for world domination. At its core, the series is an unapologetically female show about friendship and not only surviving — but thriving together.
Blindspotting (comedy)
The series spinoff of the provocative and critically acclaimed film centers around Ashley, who was nipping at the heels of a middle-class life in Oakland. Miles, her partner of 12 years and father of their son, is suddenly incarcerated, leaving her to navigate a chaotic and humorous existential crisis when she's forced to move in with Miles' mother and half-sister.
Contact: [email protected]
Tel: 310-449-9200
Address: 2700 Colorado Ave.
Santa Monica CA, 90404
---
MADD ENTERTAINMENT 
A Woman Scorned (drama series)
When Asya met Volkan, she was alone in her own world. Years later, Asya discovers Volkan's affair with Derin. She also finds out that all their friends knew about this relationship, but no one ever told her. Asya refuses to be a victim and vows to exact revenge on her husband and everyone else who betrayed her.
Flames of Fate (drama series) (pictured)
Cemre, Rüya, and Ciçek cross paths during a fire in a cistern. They each have very different stories: Cemre, along with her little daughter, tries to escape the violent nightmare of a marriage she has fallen into; Rüya has never faced the bitter side of truth in her beautiful, privileged life; and Çiçek is on the verge of losing her identity and her beauty while trying to start anew. Nothing will ever be the same once the flames burn out.
Love Is In The Air (drama series)
Free-sprit Eda and corporate shark Serkan hate each other, but they pretend to be a couple so each can get what they want. Eda will pretend to be Serkan's fiancé until his ex-girlfriend's wedding, and Serkan will reinstate her scholarship so she can get her degree. But what starts as a simple deal doesn't stay simple for long…
Nehir (drama series)
Tarik and Nazim struggle to assume each other's identities for the love of Nehir, who attempts to escape her dark past. For the trio, every new day creates more lies. Is the truth the only thing that can set them all free?
The Agency (drama series)
When she comes to Istanbul, Dicle works at an agency, but she dreams of becoming a filmmaker. As Dicle struggles to exist in this glamorous world without losing her way, she learns that her estranged father works for the same agency. The magical lights of cinema also start to shed light on Dicle's first love.
A Miracle (medical drama series)
Ali, an autistic savant medical school graduate, dreams of becoming a surgeon. His godfather decides to give him a chance and hires him for a six-month trial period at a private hospital.
Contact: [email protected]
Tel: +90 212 273 24 34
Address: Esentepe, Kore Şehitleri Caddesi, No.5/3
Şişli/Istanbul 34394 Turkey
---
MISTCO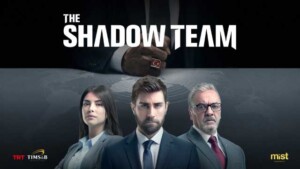 The Shadow Team (crime drama) (pictured)
Seven patriots accept a challenging duty that requires them to leave their own lives behind and become ghosts among crowds for their country. There is one condition for joining this team: the team members will officially be considered dead from now on and no one, not even their loved ones, will know that they are alive.
Once Upon A Time In Cyprus (drama)
Living on an island in the south of Turkey, the Dereli family becomes the target of a terrorist organization. The head of the family, Kemal, and his daughter, Mine, must lead while they migrate with other families. Meanwhile, Ankaralı is sent to the island for an undercover mission. The Dereli family and Ankaralı take on a challenging mission to protect their homeland.
The Innocents (drama)
Adapted from the memories of psychiatrist Gülseren Budayıcıoğlu, the drama tells the story of the lives of Han and his family. It also portrays the love story between Han and İnci, who has her own complicated relationships with family and friends.
The Great Seljuks: Guardians of Justice (historical drama)
An epic journey blended with love, secrets, and struggle… The same day that Melikşah ascends the throne after his father's death, he receives news of his beloved wife's death. All he has left is their newborn son, Sencer, who he must place in the custody of Nizamülmülk to preserve the balance of the state. After many years, with training from Nizamülmülk, Sencer becomes Sultan Melikşah's bodyguard, without his father knowing who he really is.
An Anatolian Tale (drama)
Taner is a young inventor living in a small town named Gedelli. Taner and his cousins Veysel and Ramazan dreamt of building an airplane for years, and they finally managed to build one and convince a company to invest in their contraption. The company sends an engineer, and to Taner's surprise, the engineer is his childhood sweetheart Dilek.
Melek "A Mother's Struggle" (drama)
A theme of female strength and empowerment runs throughout this drama series. The story centers on Melek, a powerful woman who is willing to sacrifice everything for her children and stop at nothing to protect them.
Golden Cage (drama)
Sometimes love is born out of revenge, as in the love between Zuluf and Kenan, the children of two rival families. Their enchanting will be nurtured by Zuluf's tears and Kenan's patience.
Contact: [email protected]
Tel: +90 216 695 1300
Address: Murat Reis Mh. Yeni Ocak Sk. No:45 34664 Uskudar, Istanbul-Turkey
---
MULTICOM ENTERTAINMENT GROUP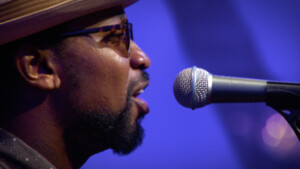 Container Masters (documentary)
Repurposed shipping containers are turned into beautiful homes and unique building projects. Jim Russell, also known as the Container Master, brings clients' unique shipping container dreams to life with his loyal, hard-working and fun-loving team! Follow them through the build process all the way up to the final reveal.
New Orleans Live (musical performance) (pictured)
Features local, regional, and some nationally known musical artists. This musical performance series gives incredible musical artists the best opportunity to shine while creating universally entertaining content that expands musical tastes. Viewers around the world can experience New Orleans' music and culture. After all, it's all about the music.
Jonny Loquasto: Physical. Therapy. (comedy)
Jonny Loquasto has led a double life for the past 15 years: physical therapist by day and comedian by night. With most of his physical therapy experience being in hospitals with the elderly, you're definitely going to hear some stories! Add in his awkward childhood as a fat kid and his lifelong passion for professional wrestling, and it is no surprise why he tells jokes to strangers.
The Rest of Us (drama)
Set in fall 2001 on the campus of Blair University amidst the aftermath of 9/11, a diverse group of college students spring into action when confronted by the reality of a suicide, which forces them to face a campus-wide mental health crisis. They struggle to make sense of their place in a new world order. 
Warning Shot (thriller)
Single mother Audrey thinks her worries are over when she inherits a farm. Little does she know that she and her daughter are in danger. Shady businessman Bobby hires two men to intimidate Audrey into signing over the water rights to him and his grandfather. When one of them turns out to be a sadist, the danger rises exponentially.
Recent 4K Restorations
Multicom Entertainment's recent 4K restorations include Hotshot (featuring Pelé), Murder in New Hampshire: The Pamela Smart Story (featuring Helen Hunt), Backfield in Motion (featuring Roseanne Barr and Tom Arnold), In the Deep Woods (featuring Roseanne Arquette), and False Arrest (two-part miniseries featuring Donna Mills).
Contact: Niloo Badie, head of Sales and Distribution  [email protected]
Tel: (310) 693-8818
Address: 8530 Wilshire Blvd., #550
Beverly Hills, CA 90211
---
SPI INTERNATIONAL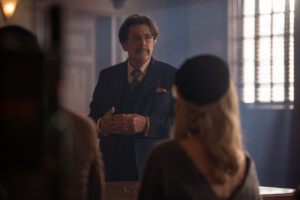 SPI International operates 42 television channels on six continents including the flagship FilmBox and a rich bouquet of thematic channels specialized in bringing the highest quality documentaries, fashion and lifestyle content, sports programming, and more. Working with over 700 operators worldwide, the global media company uses state-of-the-art technology to provide its 90 million subscribers with access to its linear and on-demand content. In addition to linear offers, SPI operates multiple digital services including the enhanced FilmBox+ which combines the lean-back and on-demand viewing experiences in an innovative way and the new ad-based digital service Filmstream, available through industry leader platforms in numerous countries worldwide.
Original content became the center of attention at SPI International as films produced, co-produced or financed by SPI's core production team are growing year after year. My Dad's Christmas Date, starring Jeremy Piven, was successfully launched during Christmas 2020, simultaneously on FilmBox channels as well as on Film1 Netherlands. SPI's most ambitious project to date Mister Mayfair, produced in collaboration with long-time production partner Philippe Martinez, will be launched in the second quarter of 2021 as 10 x 1hr or 5 x 2hr worldwide on all platforms. After the second quarter of 2021, SPI plans to launch one original a month in its core territories.
SPI International is also a leading distributor of theatrical films and television programming worldwide. SPI's solid alliances with major independent producers provide premium content with A-list stars such as Morgan Freeman, Al Pacino, and Bruce Willis. SPI's catalogue presents a wide range of more than 3,000 titles, consisting of a package of 100 family-oriented movies, exciting new releases as well as evergreen library feature films and TV series. The highlights from SPI's catalogue include: Little America, Universe's Most Wanted, Axis Sally (pictured), Panama, Waiting For Anya, Looks That Kill, Empire, and Love Type D.
Contact: [email protected]
Tel: (212) 673-5103
Address: 99 Hudson Street
New York, NY 10013
---
TONDERO DISTRIBUTION
Busco novia (romantic comedy) (pictured)
A 30-year-old single man struggles to find a girlfriend and discovers, with horror and pleasure, that the vast majority of people have experienced the same doubts and tribulations.
Doblemente embarazada (comedy)
A month after marrying Javier, Cristina decides to celebrate her bachelorette party. Fate intervenes and she meets Felipe, her ex and university love, with whom she ends up having a night of passion. A month later, Cristina learns she is pregnant and doesn't know if the baby is Javier's or Felipe's. When she receives the DNA test, nobody can believe it.
Igualita a mi (comedy)
Fredy, a 48-year-old bachelor with no children, is the archetype of a playboy, without a fixed job and an eternal seducer. One night, he is surprised to meet Aylin, his daughter who is going to have her own child. The news will change his life when he least expected it.
Princesas (telenovela)
Brings together the stories of four princesses: Bella Villareal, Blanca del Bosque, Rapunzel La Torre, and Danielle Coronado. Mixing fantasy, comedy, and intrigue, this production takes place between two "kingdoms," that of the Presidency of the Republic with a president who does not know how to govern his own house, and that of a corrupt mayor who is dedicated to covering up his controversial acts.
Locos de amor 3 (musical comedy)
Three best friends on the verge of 50 share one thing in common: They suffer for love. On her wedding day, Sarah discovers that her husband has been unfaithful. Marta faces divorce, and Doris faces the routine of her married life. Will these three women reach the maturity they need to resolve their love conflicts?
Flinko (animation)
Flinko, a curious and friendly platypus, travels the world meeting the animals that inhabit it. With his explorer spirit and camera in hand, he will help these friends and document their experiences in a photo album. On his travels, he will not only learn about the world's fauna but also learn to accept differences and live with them through friendship.
Babi & Maiki (animation)
Babi, a six-year-old boy with a big heart, and Maiki, a brave and loyal dog, are inseparable friends who work to protect any animal in danger. They live in "PATITAS," an animal rescue center, from where they go out to save animals and give the opportunity of a better life to those who need it most.
Contact: Cecilia Gómez de la Torre, [email protected] / Edyuli Barrios Torres, [email protected]
Tel: +51 1 2776923
Address: Av. Javier Prado Oeste Nro. 757 Dpto. 1804, Magdalena del mar, Lima
---
TV FRANCE INTERNATIONAL
TV France International promotes French audiovisual programming around the world. It brings together a range of audiovisual program exporters and manages Screenopsis, the biggest database of French programs for the international market.
The organization facilitates sales and co-productions by organizing its own events and participating at key events in the sector around the world. It carries out constant monitoring of international markets to keeps its members informed.
TV France International owes its dynamism to the high level of involvement of its members and the support of its main partners: the Centre national du cinéma et de l'image animée (CNC), the Ministry of Europe and Foreign Affairs, and the Procirep.
In response to the ongoing COVID crisis, TVFI announced that the 27th edition of Le Rendez-Vous [email protected] will take place as a digital event, September 6-8, 2021. The organization and its French audiovisual distribution companies will offer a program of video content and themed conferences. In addition, the event's Super Highlights will showcase new programs and project pitches in all genres.
This year, TVFI will once again set up the Studio du Rendez-Vous [email protected] on the rooftop of the Publicis Groupe building on the Champs Elysées in central Paris. TV France, member companies, and big names will be invited for the event's filming.
Pictured above are TVFI's Herve Michel and Sarah Hemar.
Contact: [email protected]
Tel: +33 1 40 53 23 00
Address: 24 rue Chaptal, 75009 Paris
www.tvfrance-intl.com/en/home.html
---
UNIVERSAL CINERGIA DUBBING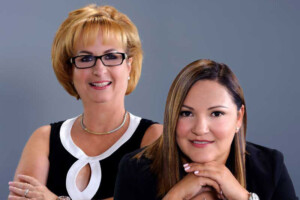 Universal Cinergia Dubbing provides quality dubbing, voiceover, subtitling, closed captioning, audio description, and post-production services to broadcasters, film studios, VOD platforms, distributors, TV channels, and producers.
Founded in 2012 by CEO Liliam Hernandez and COO Gema Lopez (pictured), Universal Cinergia Dubbing offers localization services for multiple languages, including Spanish, Portuguese, English, French, and Castilian. The company manages a vast network of voice talents, translators, and audio engineers, to address content localization for live-action series, documentaries, telenovelas, feature films, and animation.
Based in Miami, Florida, Universal Cinergia operates 49 recording studios worldwide, with locations in São Paulo, Paris, Valencia, and Mexico. Certified by TPN (Trusted Partner Network), the company produces over 800 hours of dubbed content monthly.
Contact: [email protected]
Tel: (305) 594-4548
Address: 1315 NW 98th Ct. Suite # 8
Miami, FL 33172
---
VIACOMCBS INTERNATIONAL STUDIOS
Parot (drama/thriller)
After the annulment of the Parot Doctrine, almost a hundred terrorists, rapists, and serial killers are set free before their sentences are up. One by one, the released convicts turn up murdered in the same way their victims were. Isabel Mora, a police officer who was scarred by the rape she suffered in her youth at the hands of one of the released convicts, will risk it all to catch the vigilante.
PH, Time To Talk (talk show)
Six guests who would never spend a Saturday night together discover that there are more things that unite them than those that separate them. They talk about current issues, discuss some controversial issues, and solve team activities. Together they are surprised to discover their meeting points.
Entangled (drama series) (pictured)
After a car accident, Daniel gets an urgent operation. With his very poor condition, his mother, Miriam, and his wife, Rebeca, start calling friends and loved ones to tell them the news. Rebeca never imagined that an emergency call would reveal that an unknown woman was also in the car, having disappeared without a trace.
Rising (adventure series)
This adventure series takes on a seemingly innocent training farm that secretly functions as a Strike Forces training base and recruitment center for exceptional teens, as well as a home-base for illegal immigration missions and special ops against the British mandate. Brother and sister Emile and Elinore soon realize they're better off sticking together if they want to survive through the exhausting training, the imminent dangers, and the surprising secret that comes to light.
The Story of the Songs (documentary/factual)
Each episode focuses on a different music legend, exploring the stories behind some of the most iconic songs of the last century. From Aretha Franklin to Celine Dion, Madonna to Metallica, each episode of the series will reveal how three of each artists' most emblematic songs came to life and how they inspired entire generations.
Victoria Small (dramedy)
Jazmin, Barbara, Emma and Selva are four women who wish to be moms. Their lives become intertwined when Victoria is born, and their dreams turn into complicated reality. To raise her, all four will have to settle their differences and learn how to raise a very modern young woman in a very complicated world.
R (dramedy)
For Franco Barron, every day's the same, an unending and boring routine. At work, he's mistreated by a boss who's 20 years younger than him. At home, his wife humiliates him, and his teenage kids pay him no attention. When a routine medical checkup leads to a terminal cancer diagnosis, he decides to free himself to fully enjoy the time he has left.
Contact: [email protected]
Tel: 54 11 4102-5600
Address: Cuyo 1844 – Martínez
Buenos Aires, Argentina
www.viacominternationalstudios.com
---