Content Highlights — May 

2022
ALL3MEDIA INTERNATIONAL
Fashion House (documentary)
This anthology series reveals the stories behind three of the greatest fashion houses of all time — Gucci, Versace, and Burberry — from their rise to fame to the clothes they designed.
Witness Number 3 (thriller)
Jodie is 'Witness No. 3.' After witnessing a killer and his victim moments before the murder, and providing evidence to the police, she is soon exposed to an intimidation campaign for her silence.
Close To Me (drama, thriller)
Jo seems to have it all, but after an accident, she forgets the last year. She must play detective in her own life to piece together what happened. 
Gordon Ramsay Future Food Stars (factual entertainment) (pictured)
Chef Gordon Ramsay is on the hunt for the most exciting food and drink entrepreneurs and is prepared to back the winner with a life-changing investment.
Rise of the Billionaires (unscripted)
Tells the story of the rise of big tech and the young upstarts who created the modern world. Using unseen archival material and interviews, this series will explain how tech took over the world.
Last Singer Standing (format) (entertainment)
This family-friendly competition format requires contestants to use tactics, as well as singing talent, to make it to the finale and win a big cash prize.
Cash Cab (format) (entertainment, game show)
The simple and engaging format sees unsuspecting members of the public climbing into an apparently normal cab, only to find themselves quizzed by the driver for a chance to win a small fortune.
Contact: [email protected]
Tel: 917-606-3863
Address: 19 Fulton Street, 5th Floor
New York, NY 10038, USA
Fairmont Century Plaza Table #6
www.all3mediainternational.com
---
AMERICAN CINEMA INTERNATIONAL
Plus One at an Amish Wedding (romance)
Up-and-coming superstar doctor April has the perfect life. She works at a prestigious hospital and has recently met a handsome veterinarian, Jesse. On their six-month anniversary, Jesse presents April with a surprise trip to Paris! However, plans change when Jesse receives an invitation to his brother's wedding. April doesn't know that Jesse's family is Amish and not so fond of strangers. Now, both must travel to Amish Country and introduce themselves to the people Jesse left behind many years ago.
A Royal Surprise (romance) (pictured)
Riley Stevenson accepts an invitation to visit her boyfriend Madla's family in South Africa. When she arrives, she is shocked to learn that Madla is not only extremely wealthy, but also the prince of Chacula! The news puts Riley's trust in Madla in jeopardy, and now it is up to him to win her love back. Riley must decide if she will give Madla a second chance while also winning the approval of his royal family.
Finding Love in San Antonio (romance)
After a season wrap on her TV show, successful L.A. chef Adela gets an offer to work on a new network series that will send her traveling around Europe. But she worries about moving her daughter, Fabiola, who is still homesick for San Antonio. When Adela misses Fabiola's championship soccer match, Fabiola runs away to San Antonio. Adela rushes there to find her and meets a local food writer who wrote a takedown piece on Adela. Their unlikely relationship will make Adela decide if she wants to stay home in San Antonio or take the offer for the new show.
Finding Love in Big Sky, Montana (romance)
Paisley, an independent country girl, takes on the task of upholding her grandfather's ranch. After being denied funding to refurbish the ranch, she agrees to work with her ex-boyfriend Josh to brainstorm ways to raise money. After 15 long years, Paisley and Josh finally reconnect and find the love in each other that was there all along.
Contact: [email protected],  [email protected]
Tel: 818-907-8700
Address: 15363 Victory Blvd.
Van Nuys, CA 91406
Fairmont Century Plaza Table 12
---
ATV 
Your Honor (drama)
After his wife's sudden death, the judge Ömer Arif Derman tries to build a new world for his son, Ozan, who gets involved in an accident that kills someone. Ömer Arif Derman will turn into a completely different man when his son's life is in danger. And the war he enters to protect his son will result in him not only sacrificing himself, but sacrificing his loved ones as well.
Hidden Wings (drama)
Ambitious high school teacher Elif Türkkan arrives in a little town called Sarpça. There, Elif takes Zeynep under her wing, and in doing so enters a war with one of the wealthiest families in town, the Baykara family. Zeynep is forced to marry their heir Volkan. Because of her non-stop struggle for her students, Elif makes sure that many more will be able to find a future with a brighter perspective.
Lone Wolf (drama)
Altay earns his living by fighting in cages. One night Esra asks Altay for help so that she can escape and reunite with her little girl. Hearing that the child's life is in danger, Altay accepts. Doğan, the owner of the illegal fight club — and Esra's lover — comes after them. As soon as Altay takes a step to help Esra, he embarks on a new journey into his own past.
Destan (drama) (pictured)
The story begins with Akkız stabbing her arrow into Korkut Khan's heart. Then Akkız becomes a slave to Korkut's son Batuga in the enemy's palace. Many years later, Akkız and Batuga cross paths, now carrying two lies that could cost them their lives. Batuga, the hidden Khan of the Turks, will write an epic legend with Akkız, by uniting the Turks and proving to the world what they can achieve by joining hands.
For My Family (drama)
The lives of Kadir and his three younger siblings change with the sudden death of their parents. Kadir and his siblings find themselves without any money or shelter. Akif, who is responsible for that unfortunate event, finds a job for Kadir and lets his siblings into the private school that he owns. This new life opens a new window for everyone.
Wounded Heart (drama)
The series is an impressive story of revenge between two families. In the series, everything turns upside down when Ferit and Hande plan a marriage with the support of their families. One day, Ferit returns to the farm early, and sees Hande being intimate with Yaman. He immediately goes to İstanbul and by chance meets up with a fierce girl and makes a proposal to Ayşe.
The Ottoman (drama)
Tells the sweeping story of the people of Anatolia, who were forced to live in constant danger due to both the presence of the Byzantine Empire and the Mongolian invasion. Within the Kayi tribe, a power struggle takes place between Osman, the youngest heir to Ertugrul Ghazi, and his uncle Dündar. Despite betrayals, Osman will fight for the sake of the Kayi tribe and to rejoin his love Bala Hanim.
Contact: [email protected]
Tel: 90 212 354 37 01
Address: Merkezi Güzeltepe Mh. 15 Temmuz Şehitler Cd.
34060 Eyüpsultan/İSTANBUL
Fairmont Century Plaza Site #1029
---
CALINOS ENTERTAINMENT
Lawless Love (drama) (pictured)
It's 1940 in Zonguldak, where everybody in town makes a living at Malik's coal mine. The relationship between the protagonist, Davut, and Malik's daughter, Gulfem, begins with hate, but it eventually turns into something else. The series tells the story of a life where nothing goes the way people want it to.
Yesilcam (romance)
Set in 1960s Turkey, the series tells the story of Semih Ateş's survival in Yeşilçam. Semih is an ambitious producer who can't live without stories. After losing his production company to his rival, Semih has two goals: to make a blockbuster movie without losing his new company, and to win back his unforgettable ex-wife, famous actress Mine Cansu.
Deeply (drama, romance)
Tells the story of Deniz and Barış's unbridled love, which spans 10 years. Their love story is sometimes sunny, sometimes stormy, sometimes possible, often impossible.
Adela (drama)
Sisters Adela and Andreea were raised by their parents, Nuti and Mitu, in a slum near Bucharest. One day, Adela's biological grandfather decides to repair his past mistakes. In doing so, Adela's secret identity will be revealed.
Forbidden Fruit (drama, romance)
Yıldız and Zeynep are two sisters whose lives will take an unexpected turn when Istanbul socialite Ender asks Yildiz to seduce her husband.
Contact: [email protected]
Tel: +90 216 999 49 99
Address: Kavacık Mah. Ekinciler Cad. Elbistan Çıkmazı Sok. No: 6 Beykoz, İstanbul, Turkey
Fairmont Century Plaza Suite #856
---
CONDISTA
Condista is the leading provider of top-rated TV networks and VOD content in the U.S. and Latin America. In the U.S., Condista offers the best Spanish-language TV channels from Latin America and Europe, as well as leading Italian channels. Condista represents more than 35 Spanish-language TV channels from countries including Mexico, Peru, Venezuela, Argentina, Spain, and Colombia, reaching nearly every U.S. Hispanic household regardless of country of origin. In Latin America, Condista represents linear TV channels and offers a robust selection of video-on-demand content, appealing to the multiple segments of the Spanish-language audience. In addition, Condista also provides support to the channels it distributes, as well as satellite and cable operators. The Condista team has been working with Spanish-language television networks since they first entered the market, and is led by a group of professionals whose combined experience surpasses 100 years.
Contact: [email protected]
Tel: 305-588-9567
Address: 2105 NW 102 Avenue, 3rd Floor
Miami, Florida 33172
---
DISNEY MEDIA & ENTERTAINMENT DISTRIBUTION LATIN AMERICA
Terminator: Dark Fate (action, sci-fi) (pictured)
Linda Hamilton and Arnold Schwarzenegger return in their iconic roles in Terminator: Dark Fate, directed by Tim Miller and produced by visionary filmmaker James Cameron and David Ellison.
Wendy (drama, fantasy)
The beloved classic story of Peter Pan is wildly reimagined in this fascinating, ragtag epic following Wendy and her new friend Peter as they explore a magical island.
Lucy in the Sky (drama, romance, sci-fi)
After earning a coveted spot on a NASA mission, star astronaut Lucy Cola's everyday life feels too small, and she enters a reckless love triangle that threatens her career and her sanity.
Tel: 305-567-3700
Address: 2121 Ponce de Leon Blvd, Suite 1020
Coral Gables, FL 33134
Fairmont Century Plaza Suite #1129
---
ELECTRIC ENTERTAINMENT 
Leverage: Redemption Seasons 1-2 (action, crime) (pictured)
The Hitter, the Hacker, the Grifter and the Thief are together again, this time with help from a new tech genius and corporate fixer, to take on a new kind of villain. When someone needs help, they provide… Leverage.
Almost Paradise Seasons 1-2 (action, crime)
A U.S. DEA agent retires to a tranquil beach in the Philippines. Against doctor's orders, he uses his skills as a long-time operative to put criminals away.
The Ark (drama, sci-fi)
The crew members of spacecraft "Ark One" try to survive after a catastrophic event causes massive destruction to the ship during its mission to save humankind.
To The Lake (drama, sci-fi, thriller)
When a virus strikes Moscow, a group sets off on a dangerous journey to find an isolated lodge on a deserted island.
The Outpost Seasons 1-4 (fantasy, adventure)
Talon avenges the destruction of her village. During her journey, she discovers that she has supernatural powers she must learn to control in order to defend the outpost.
The Deal (drama, sci-fi, thriller)
A mother fights to save the life of her ailing daughter after an unprecedented pandemic ravages the planet, leaving resources so scarce you must pay for them with your life.
Contact: [email protected]
Tel: 323-817-1300
Address: 962 N. La Cienega Blvd.
Los Angeles, CA 90069
Fairmont Century Plaza Suite #556
---
FILMRISE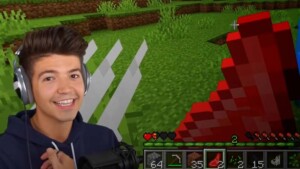 Dr. G: Medical Examiner (unscripted, medical series)
Renowned coroner Dr. Jan Garavaglia provides explanations and theories for mysterious causes of death that don't make sense from the outside.
Iron Chef (unscripted, cooking competition series)
With an almost limitless supply of exotic and expensive gourmet ingredients, the competition introduces a "secret ingredient" that the challenger and the chosen Iron Chef must incorporate into every dish.
The Dick Van Dyke Show (classic TV, comedy series)
Iconic classic TV series centered around the work and home life of television comedy writer Rob Petrie, played by Dick Van Dyke. Also stars Mary Tyler Moore.
Highway To Heaven (faith drama series)
A probationary angel (Michael Landon) is sent back to Earth and teams up with an ex-cop to help people.
That Girl (classic TV, comedy series)
Stars Marlo Thomas as Ann Marie, an aspiring actress who moves from her hometown of Brewster, New York to try and make it big in New York City.
Crash Course (unscripted, educational series)
A witty series of high-quality educational videos that combine live action, motion graphics and animation to bring classic textbook subjects to life.
PrestonPlayz (unscripted, reality series) (pictured)
Popular YouTuber and gamer Preston Arsement tackles unimaginable video game challenges and fights high-stakes battles in Minecraft.
Contact: [email protected]
Tel: 718-369-9090
Address: 220 36th St., 4th Fl., Suite AA
Brooklyn, NY 11232
Fairmont Century Plaza Table #5
---
GLOBAL AGENCY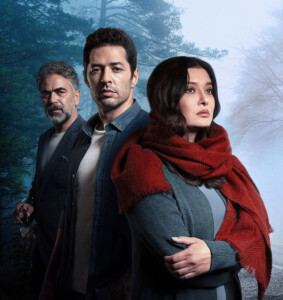 The Game of My Destiny (drama)
Asiye's world is turned upside down by a chain of fateful events through which she must battle to rebuild a family shattered by violence, abandonment, and emotional turmoil.
Redemption (drama) (pictured)
Zeynep's life is destroyed by her daughter Elif's kidnapping, but aided by the detective Sinan, she launches a search that turns her family upside down, profoundly transforming her and all those involved.
When A Man Loves (dramedy)
Tells the enthralling love story of the beautiful Zeynep and charismatic businessman Kenan, and the rivals who threaten to doom their romance with a web of deception and lies.
Good Singers (singing entertainment show)
Talented and untalented singers try to impress celebrities without actually singing in the first place! Two teams compete in this new musical contest and must use all their powers of perception to succeed.
Beat Me If You Can (singing game show)
The primetime show combines singing talent format and game show elements. Each week, 10 contestants get a spotlight in the show, with a jury of two celebrity singers.
Contact: [email protected]
Tel: +90 (212) 241 26 93
Address: Abdi İpekçi Cad. Park 19-1 Kat:3 Nişantaşı – Istanbul, Turkey
Fairmont Century Plaza Suite #832
---
KANAL D INTERNATIONAL 
Three Sisters (drama) (pictured)
Once upon a time, three sisters — Türkan, Dönüş and Derya — lived in a cute house overlooking one of the lovely seas of a very beautiful and mysterious country. As children they would often sit on the laps of their father and mother and dream of the wonderful years that awaited them. Perhaps their fairy-tale childhood did not prepare them for the cruelty of the adult world. This is a story of returning to goodness by remembering the joyful days.
Hekimoglu (medical drama)
In the Turkish local version of the U.S. scripted series House M.D., an anti-social, witty, and arrogant medical doctor saves his patients from infectious diseases. With his team of three young doctors, Hekimoglu does whatever it takes to solve the most puzzling cases.
Ruthless City (premium drama)
The Karaçay family's glamorous world will shake the values of two families when the Yılmaz Family steps into their mansion. Both families will be put to a test by their sins. This journey from the southeastern city of Antakya to the ruthless city of Istanbul is a story of fighting for existence. Neither Agah nor Seher's life is ever going to be the same.
Twist of Fate (romantic comedy)
What happens when a superstitious young girl tries to keep her "marriage fraud" to avoid being "happily never after" and must work with an alpha male boss who has closed doors against love? Their fates entwine and Cupid hits both of them with an arrow!
Recipe of Love (romantic comedy) (pictured)
Firat, the chef at a humble kebab restaurant, sees his life change with advice from the TV personality Doctor Love. Firat's journey takes him to a nice French restaurant where he falls in love with the owner, Naz Soyluer.
Love Trap (romantic comedy)
The marriage game between poor girl Ayşe and rich boy Kerem started as a "love trap." It will soon bind them forever.
Contact: [email protected]
Tel: 90 212 413 56 66
Address: 100. Yıl Mah. 2264. Sk. Demioren Medya Center Apt. No:1/21
34218 Bagcilar /Istanbul/Turkey
---
LIONSGATE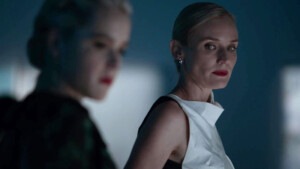 Leopard Skin (drama)
After a botched jewelry heist, a criminal gang is forced to hide out in a remote beachside estate, where two intriguing women live. Dark and humorous complications arise when they are joined by dinner guests.
Jugaadistan (dramedy)
A group of university students encounter one of the most corrupt academic scams to hit the North of India. They must navigate these formative years against the backdrop of college politics, exams, romance, and friendship.
Swimming with Sharks (drama) (pictured)
When Lou Simms starts her internship at Fountain Pictures, she seems like a naïve Hollywood newcomer, awestruck by the studio's notorious CEO, Joyce Holt. In truth, Lou has done extensive research on Joyce and landing this internship was no happy accident. As Lou's obsession grows, she will do anything to get close to her idol.
Becoming Elizabeth (drama)
The death of her father, King Henry VIII, sets into motion a dangerous scramble for power and young Elizabeth Tudor will struggle to control her own destiny.
Gaslit (drama)
This modern take on Watergate focuses on the untold stories and forgotten characters of the scandal, including Nixon's bumbling and opportunistic subordinates, the deranged zealots who aided and abetted their crimes, and the tragic whistleblowers who would eventually bring the whole rotten enterprise crashing down.
Son of a Critch (comedy)
Set in Newfoundland in the '80s, Mark, a boy much older inside than his 11 years, uses comedy and self-deprecation to win friends and to connect with the small collection of people in his limited world.
Minx (dramedy)
Set in the 1970s in Los Angeles, an earnest young feminist joins forces with a low-rent publisher to create the first erotic magazine for women.
Contact: [email protected]
Tel: +1 (310) 449-9200
Address: 2700 Colorado Ave.
Santa Monica CA, 90404
Fairmont Century Plaza Suite 655
---
MULTICOM ENTERTAINMENT GROUP
TheArchive (channel)
TheArchive channel is dedicated to aficionados and lovers of story, craft, and silver screen fun, representing rare, retro, and 4K restored films and classic TV.  From cult movies to timeless series, a killer horror library to unearthed MOWs, TheArchive is available on both linear and VOD on any device worldwide.
TheGrapevine (channel)
TheGrapevine channel will enlighten, touch and inspire with true stories, interviews, Oscar-winning documentaries, music, and reality programming. Topics ranging from food to travel, politics to religion, pop culture to crime, and current events to social issues are just a glimpse of what you'll find on the TheGrapevine!
Container Masters (reality TV movie)
Repurposed shipping containers are turned into beautiful homes and unique building projects. Jim Russell, also known as the Container Master, brings clients' unique shipping container dreams to life.
But I'm a Cheerleader (romance, comedy)
A naive teenager is sent to rehab camp when her straitlaced parents and friends suspect her of being a lesbian. Starring Natasha Lyonne, Michelle Williams, Clea DuVall, and Melanie Lynskey.
Surviving Camp Analog (TV movie) (pictured)
After an online prank goes wrong, the Shocklosers — a group of YouTubing high schoolers — are shipped off to Camp Analog: a summer camp designed to rehabilitate destructive tech habits.
Black and White in Color (war, comedy)
In this Academy Award-winning film, French colonists in Africa find themselves at war with their German neighbors. An idealistic French geographer takes control after several bungles.
One Day in September (documentary) (pictured)
In honor of its 50th anniversary, this Academy Award-winning documentary looks at the 1972 Munich Olympics, which became the Olympics of terror when a terrorist group called Black September held 11 Israeli athletes hostage.
Contact: [email protected]
Tel: 310-693-8818
Address: 10801 National Blvd. Suite 603
Los Angeles CA 90064
---
RECORD TV
Genesis (Biblical telenovela) (pictured)
Genesis is the story of the first 2,300 years of humanity. It recounts events exclusively from that period. The plot begins by giving us a greater understanding of why we exist and how we turned from perfection to imperfection. The origin of all problems is there at the beginning of everything, when one human being who only knew good also chose to know evil.
Kings (Biblical telenovela) (pictured)
Tells the story of Israel, from when the prophet Samuel led God's people up to the fall of Jerusalem caused by the armies of Babylon. The telenovela shares stories of the major kings of Israel and explores the books of Psalms, Proverbs and Ecclesiastes.
Moses and the Ten Commandments (Biblical telenovela)
The telenovela depicts one of the most famous passages in the Bible: the life of Moses. The story of the Hebrew leader goes from his birth until his death, highlighting the encounter with God on Mount Sinai, the plagues thrown over Egypt, his participation in the liberation of the Hebrew people from slavery, the passage through the Red Sea, revelation of the 10 commandments, the journey of 40 years in the desert, and the arrival of the people in the Promised Land.
Ultimate Love (telenovela)
Everyone would like to experience a love story capable of overcoming any difference, prejudice, or obstacle imaginable. It's this intense love that provides a background for this contemporary telenovela.
Jesus (Biblical telenovela)
Tells a fascinating story about the trajectory of the man who changed humanity. The telenovela shares little-known passages and deepens the stories of the characters who lived with Him. The show presents an opportunity to experience what the people of that time felt, including their pains, their sufferings, and their conflicts. In this way, we can begin to understand how and why they were touched by the words of Jesus.
The Slave Isaura (telenovela)
Isaura, born in 1835 on the farm of Commander Almeida, is the daughter of the slave Juliana and the tenant of the farm, Miguel. Despite her excellent education and white skin, Isaura, as a daughter of a slave, will always be treated as a slave. In 1854, her problems begin when Leôncio, son of the Commander, enters her life and develops a sick passion for her. Leôncio forces her to work as a slave, but Isaura decides to flee with her father to a farm near São Paulo, using the name of Elvira, where she meets the young abolitionist Álvaro.
The Hospital (documentary series)
The documentary series shows the exciting dilemmas and complex cases in the daily routines of doctors and patients of Moriah Hospital, one of the largest in Latin America.
Contact: [email protected], [email protected]
Tel: 55 11 3300-4022
Address: 1449, Bosque Street, Barra Funda
São Paulo/SP – Brazil
Fairmont Century Plaza Suite #656
---
TELEFILMS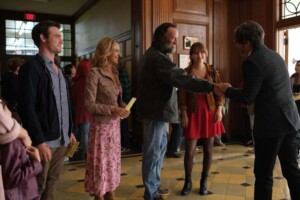 CODA (drama) (pictured)
Teenage Ruby is a CODA, a child of deaf adults. When she joins choir club, she discovers a gift for singing and finds herself torn between her family obligations and pursuing her dreams.
355 (action, thriller)
When a top-secret weapon falls into mercenary hands, five women band together on a lethal, breakneck mission to retrieve it.
Moonfall (action, adventure)
A mysterious force knocks into the Moon and sends it on a collision course with Earth. With weeks before impact, NASA executive and former astronaut Jo Fowler believes she has the key to saving us all.
Dog (animation)
Army Ranger Briggs and Lulu, a Belgian Malinois, race down the Pacific Coast in hopes of making it to a fellow soldier's funeral. They'll drive each other completely crazy and learn to find happiness.
Operation Fortune: Ruse de Guerre (action, comedy)
Super spy Orson Fortune must track down and stop the sale of a deadly new weapons technology wielded by a billionaire arms broker. Fortune and his crew recruit Hollywood's biggest movie star to help save the world.
Contact: [email protected]
Tel: 5411 5032 6000
Address: Av. del Libertador 1068, Floor 9
Buenos Aires, Argentina
Fairmont Century Plaza Suite #954
---
TONDERO DISTRIBUTION
Luz de Luna (telenovela, musical drama)
Tells the story of the great love between a father, León, and a daughter, Luz, who were separated by life but united by music.
Maricucha (telenovela, family comedy) (pictured)
Maricucha, a talented cook, starts to work for the wealthy Corbacho family at Don Antonio's mansion. She will support the entire family and, along the way, fall in love with the handsome grandson.
Junta de vecinos (telenovela, family comedy)
This comedy celebrates friendship, ambition, creativity, Peruvian ingenuity, and the importance of family.
Medias hermanas (comedy)
Victoria, divorced and in debt, must sell her father's beach house. But the property is also owned by her half-sister, Marita. Despite their differences, they will discover what they have in common.
Cosas de amigos (comedy)
Raúl, Eduardo and Santiago have been friends since childhood. When Santi confesses that he is gay, Raúl can't stand the idea. As tensions increase, Raúl puts aside his prejudices to support his friend.
Autoerótica (drama, teen)
Through a dating website, teenager Bruna enters a relationship that will make her confront the freedom of her body and will connect with her true identity.
Contact: [email protected]
Tel: +51 1 2776923
Address: Av. Javier Prado Oeste Nro. 757 Dpto. 1804, Magdalena del Mar, Lima
Fairmont Century Plaza Suite #732
---