Content Highlights — January 

2022
A+E NETWORKS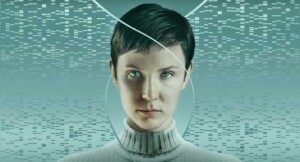 Secrets of Playboy (factual, crime & investigation)
Dive into the dark underbelly of the Playboy lifestyle, and hear candid interviews with the friends, employees, and confidantes of Playboy founder Hugh Hefner. Their stories reveal the crumbling foundation on which the hedonistic pleasure palace was built.
Top Dog (factual, format)
Expertly trained dogs and their owners compete in a series of rounds that test speed, agility, and communication. Along with amazing physical feats, the show is filled with heartwarming moments and stories. Episode winners get to compete for the title of Top Dog.
An Animal Saved my Life (factual, science & nature)
Hosted by Curt Menefee, this new series showcases amazing acts of heroism from different kinds of animal heroes. Featuring stories ripped from headlines, viral videos, surveillance footage, and interviews with people who have been saved by animals, the series highlights scares and saves that range from heartwarming to adrenaline-pumping.
Next of Kin (drama) (pictured)
In the near future, after a break-in at the Nordic Bank, Liv Laine, who suffers from chronic pains, joins a distressed cyber security agent, Markus Wolf, in his investigation. They discover that Liv's origin is either the biggest threat or the greatest hope for humanity.
Keeping up with the Joneses (thriller)
For generations, the Jones family dominated life in and around Pacific Hills. After the death of patriarch Theodore Jones, his second wife, Robin, assumed control of the family business. Now, someone is coming after the family, using threats, blackmail, and even murder, to destroy them and everything they've built. But the Jones family has faced adversity before, and there's nothing they won't do to hold onto their power.
Court Cam (factual, crime & investigation)
From frightening outbursts to furious judges, this series brings viewers inside America's most dramatic courtroom moments. Hosted by Dan Abrams, Court Cam will also include interviews with judges, witnesses, and victims to tell the true crime stories behind the wildest, most emotional court moments caught on video.
I Survived a Crime with Gio Benitez (factual, crime & investigation)
Hosted by ABC News reporter Gio Benitez, I Survived a Crime goes on a journey into the experience of being a victim of a sudden crime. Using surveillance and cell phone footage, the series follows individuals in their daily lives who were confronted with dangerous situations and forced to make quick decisions on how to protect themselves or their families.
Contact: [email protected]
Tel: 212-210-1400
Address: 235 East 45th St.
New York, NY 10017
---
ALL3MEDIA INTERNATIONAL
Rules of the Game (drama, thriller) (pictured)
This four-part thriller explores sexual politics in the modern workplace. When new HR Director Maya begins investigating historic cases of misconduct and abuse, hard-headed manager Sam is torn between protecting the company that has played a significant part in her life and recognizing her own complicity in the toxic workplace culture.
Close to Me (drama, thriller)
This adaptation of Amanda Reynolds' bestselling novel explores how deception can lie below the surface of a seemingly perfect life. This knotty psychological thriller follows Jo, a woman who seems to have it all — a perfect house, a loving husband, and two grown-up children. But after an accident, Jo suffers memory loss and finds that she has forgotten the last year. With a growing sense of unease around her husband, family, and friends, she must play detective in her own life and piece together what really happened the night of the accident. 
Black Sands (drama)
A character-driven crime drama about a police detective, Aníta, who takes a new post in her childhood village. She embarks on an investigation to find a serial killer who has been operating for years. After a surviving witness describes the killer, Aníta realizes that the killer could be closer than she thought.
Playgrounds of the Rich and Famous (lifestyle, factual entertainment)
Gain unprecedented access into the luxurious holidays of a select group of wealthy holidaymakers and the savvy locals who make their fortune catering to their every whim. Across the lavish locations of St. Tropez, Marbella, Monaco, St. Barts, the Hamptons, and St. Moritz, this six-part series shows viewers how the other half holiday. 
Inside Beverly Hills: The Land of the Rich and Famous (factual entertainment)
Discover a new side to the world-famous homes and playgrounds of the rich, the beautiful, and the very, very famous. This exclusive series offers access into a society defined by money, luxury lifestyle, and celebrity status, following the entrepreneurs, estate agents, stylists and designers catering to every whim of the Hollywood stars, social media super-influencers, aristocrats, and millionaires who have made their fortunes in Beverly Hills.
Don't Tell the Bride (dating and relationships)
This entertaining reality format follows a couple that receives a significant sum of money to plan their wedding on one condition — one of them must be the sole planner for the big day, whilst the other stays totally in the dark. Tensions mounts as viewers wait to see whether one person's idea of perfection is anywhere near the other's.
Contact: Janel Downing, [email protected]
Tel: 44 (0) 20 7845 4350
Address: 19 Fulton St. ,5th Floor
New York, NY 10038
www.all3mediainternational.com
---
AMERICAN CINEMA INTERNATIONAL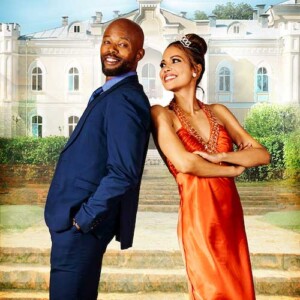 Plus One at an Amish Wedding (romance)
Up-and-coming superstar doctor April has the perfect life. She works at a prestigious hospital and has recently met a handsome veterinarian, Jesse. On their six-month anniversary, Jesse presents April with a surprise trip to Paris! However, plans change when Jesse receives an invitation to his brother's wedding. April doesn't know that Jesse's family is Amish and not so fond of strangers. Now, both must travel to Amish Country and introduce themselves to the people Jesse left behind many years ago.
A Royal Surprise (romance) (pictured)
Riley Stevenson accepts an invitation to visit her boyfriend Madla's family in South Africa. When she arrives, she is shocked to learn that Madla is not only extremely wealthy, but also the prince of Chacula! The news puts Riley's trust in Madla in jeopardy, and now it is up to him to win her love back. Riley must decide if she will give Madla a second chance while also winning the approval of his royal family.
Finding Love in Big Sky, Montana (romance)
Paisley, an independent country girl, takes on the task of upholding her grandfather's ranch. After being denied funding to refurbish the ranch, she agrees to work with her ex-boyfriend Josh to brainstorm ways to raise money. After 15 long years, Paisley and Josh finally reconnect and find the love in each other that was there all along.
Finding Love in San Antonio (romance)
After a season wrap on her TV show, successful L.A. chef Adela gets an offer to work on a new network series that will send her traveling around Europe. But she worries about moving her daughter, Fabiola, who is still homesick for San Antonio. When Adela misses Fabiola's championship soccer match, Fabiola runs away to San Antonio. Adela rushes there to find her and meets a local food writer who wrote a takedown piece on Adela. Their unlikely relationship will make Adela decide if she wants to stay home in San Antonio or take the offer for the new show.
Halita (Season 1) (drama)
Halita is the story of a 19-year-old village girl forced to leave familiarity due to unavoidable necessity. When her mother, Rebecca, takes ill, Halita is drawn by the promise of being able to help her family, but ends up as the Zamani house help.
Contact: [email protected]
Tel: 818-907-8700
Address: 15363 Victory Blvd.
Van Nuys, CA 91406
---
ATV
Destan (drama) (pictured)
The story begins with Akkız stabbing her arrow into Korkut Khan's heart. Then Akkız becomes a slave to Korkut's son Batuga in the enemy's palace! Many years later, Akkız and Batuga cross paths, now carrying two lies that could cost their lives. Batuga, the hidden Khan of the Turks, will write an epic legend with Akkız, by uniting the Turks and proving to the world what they can achieve by joining hands.
For My Family (drama)
The lives of Kadir and his three younger siblings change with the sudden death of their parents. Kadir and his siblings find themselves without any money or shelter. Akif, who is responsible for that unfortunate event, finds a job for Kadir and lets his siblings into the private school that he owns. This new life opens a new window for everyone.
Wounded Heart (drama)
The drama depicts a story of revenge between two families. Ferit and Hande plan to marry. But when Ferit returns to the farm earlier than expected one day and sees Hande being intimate with Yaman, he heads to İstanbul and, by chance, makes a "proposal" to Ayşe.
The Ottoman (drama)
Tells the sweeping story of the people of Anatolia, who were forced to live in constant danger due to both the presence of the Byzantine Empire and the Mongolian invasion. Within the Kayi tribe, a power struggle takes place between Osman, the youngest heir to Ertugrul Ghazi, and his uncle Dündar.
Hercai (drama)
Reyyan and Miran marry. But after just one night of wedded bliss, Miran ends the relationship because he was raised to avenge the murder of his parents, who were killed by Reyyan's father. More secrets will be revealed as Reyyan and Miran hold onto their love despite all obstacles.
Contact: [email protected]
Tel: 90 212 354 37 01
Address: Merkezi Güzeltepe Mh. 15 Temmuz Şehitler Cd.
34060 Eyüpsultan/İSTANBUL
---
CONDISTA
Condista is the leading provider of top-rated TV networks and VOD content in the U.S. and Latin America. In the U.S., Condista offers the best Spanish-language TV channels from Latin America and Europe, as well as leading Italian channels. Condista represents more than 35 Spanish-language TV channels from countries including Mexico, Peru, Venezuela, Argentina, Spain, and Colombia, reaching nearly every U.S. Hispanic household regardless of country of origin. In Latin America, Condista represents linear TV channels and offers a robust selection of video-on-demand content, appealing to the multiple segments of the Spanish-language audience. In addition, Condista also provides support to the channels it distributes, as well as satellite and cable operators. The Condista team has been working with Spanish-language television networks since they first entered the market, and is led by a group of professionals whose combined experience surpasses 100 years.
Contact: [email protected]
Tel: 305-588-9567
Address: 2105 NW 102 Ave., 3rd Fl.
Miami, FL 33172
---
ELECTRIC ENTERTAINMENT
Leverage: Redemption Seasons 1-2 (action, crime) (pictured)
The Hitter, the Hacker, the Grifter and the Thief are together again, this time with help from a new tech genius and corporate fixer, to take on a new kind of villain. When someone needs help, they provide… Leverage.
Almost Paradise Seasons 1-2 (action, crime)
A U.S. DEA agent retires to a tranquil beach in the Philippines. Against doctor's orders, he uses his skills as a long-time operative to put criminals away.
To The Lake (drama, sci-fi, thriller)
When a virus strikes Moscow, a group sets off on a dangerous journey to find an isolated lodge on a deserted island.
The Outpost Seasons 1-4 (fantasy, adventure)
Talon avenges the destruction of her village. During her journey, she discovers that she has supernatural powers she must learn to control in order to defend the outpost.
The Deal (drama, sci-fi, thriller)
A mother fights to save the life of her ailing daughter after an unprecedented pandemic ravages the planet, leaving resources so scarce you must pay for them with your life.
Contact: [email protected]
Tel: 323-817-1300
Address: 962 N. La Cienega Blvd.
Los Angeles, CA 90069
---
FILMRISE
Iron Chef (unscripted series)
With an almost limitless supply of exotic and expensive gourmet ingredients, the competition, hosted by Chairman Kaga, introduces a "secret ingredient" that the challenger and the chosen Iron Chef must incorporate into every dish.
The Dick Van Dyke Show (classic TV comedy series) (pictured)
Iconic classic TV series centered around the work and home life of television comedy writer Rob Petrie, played by Dick Van Dyke. Also stars Mary Tyler Moore.
Making A Serial Killer (unscripted series)
Each episode focuses on a different serial killer and offers an answer to the question "What make a serial killer tick?" The reasons given are dissected by criminologists and psychologists.
Dr. G: Medical Examiner (unscripted, medical series)
Renowned coroner Dr. Jan Garavaglia provides explanations and theories for mysterious causes of death that don't make seem to make sense.
Highway To Heaven (faith drama series)
A probationary angel (Michael Landon) is sent back to Earth where he teams up with an ex-cop to help people.
That Girl (classic TV comedy series)
The series stars Marlo Thomas as Ann Marie, an aspiring actress who moves from her hometown of Brewster, New York to try and make it big in New York City.
Contact: [email protected]
Tel: 718-369-9090
Address: 220 36th St., 4th Fl., Suite AA
Brooklyn, NY 11232
---
GLOBAL AGENCY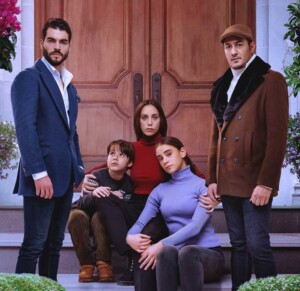 The Game of My Destiny (drama) (pictured)
Asiye's world is turned upside down by a chain of fateful events through which she must battle to rebuild a family shattered by violence, abandonment, and emotional turmoil.
Redemption (drama)
Zeynep's life is destroyed by her daughter Elif's kidnapping, but aided by the detective Sinan, she launches a search that turns her family upside down, profoundly transforming her and all those involved.
The Phoenix (drama)
The beautiful Zümrüt strives to find love amid the jealousies and betrayals of the rich Demirkan family in this powerful and moving drama, set in a mansion rocked by murder, vengeance, and passion.
The Boy (drama)
Akça's life is turned upside down when she goes in search of the son she gave up for adoption. She is drawn into the turmoil of a powerful family that is about to be confronted by its arch enemy Hasan, Akça's former lover.
Daydreamer (dramedy)
A fun-loving daydreamer sets off on a tumultuous journey of romantic adventure, leaving behind her father's grocery store to tame the wild heart of a world-famous photographer and teach them both about love.
The Rolling Kitchen (cooking, game show)
The cooking show format undergoes a genuine revolution in The Rolling Kitchen, where two couples compete to see which team can create the best dish on a stage that rotates 180 degrees every 10 minutes.
Blind Duets (singing talent show)
In this game show, four celebrity singers on the jury join 12 contestants to perform with them on stage in a format showcasing the talent, star quality, and rivalry between performers.
Contact: [email protected]
Tel: +90 (212) 241 26 93
Address: Abdi İpekçi Cad. Park 19-1 Kat:3 Nişantaşı – Istanbul, Turkey
---
GRB STUDIOS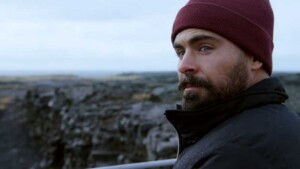 Living By Design (lifestyle)
Brother and sister duo Jake and Jazz Smollett transform living, work, and play spaces from drab to fab — and turn houses into homes.
Down to Earth with Zac Efron (docu-series) (pictured)
Down to Earth is a binge-worthy travelogue, food odyssey, and eco-warrior series that takes Zac Efron to the far corners of the world.
Death Walker with Nick Groff (paranormal)
Death Walker: A Person that walks among the dead. Nick Groff investigates the origin of some of the most notorious hauntings in America.
Ready To Love (docu-series)
Highlighting men's observations and experiences, Ready To Love explores real-life dating interactions of sexy, successful singles looking for lasting love and an authentic relationship.
Untold Stories Of The ER (reality)
These intense true stories demonstrate the dramatic nature of medicine practiced under pressure and unpredictable circumstances, where every moment can be a turning point.
Love And Marriage: Huntsville (docu-series)
Follow the real challenges couples face — from financial stress to steamy sex lives, to potential separations, to the ups and downs of parenthood.
The Center Seat: 55 Years of Star Trek (docu-series)
The Center Seat will take audiences through the all-encompassing history of the Star Trek franchise, bringing together lifetime enthusiasts and newcomers alike.
Contact: [email protected]
Tel: 818-728-4140
Address: 13400 Riverside Dr. #205
Sherman Oaks, CA 91423
---
KANAL D INTERNATIONAL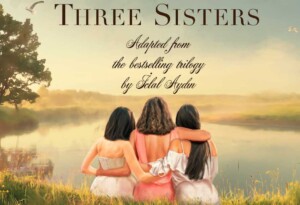 Three Sisters (drama) (pictured)
Once upon a time, three sisters — Türkan, Dönüş and Derya — lived in a cute house overlooking one of the lovely seas of a very beautiful and mysterious country. As children they would often sit on the laps of their father and mother and dream of the wonderful years that awaited them. Perhaps their fairy-tale childhood did not prepare them for the cruelty of the adult world. This is a story of returning to goodness by remembering the joyful days.
Twist of Fate (romantic comedy)
What happens when a superstitious young girl tries to keep her "marriage fraud" to avoid being "happily never after" and must work with an alpha male boss who has closed doors against love? Their fates entwine and Cupid hits both of them with an arrow!
Recipe of Love (romantic comedy) (pictured)
Firat, the chef at a humble kebab restaurant, sees his life change with advice from the TV personality Doctor Love. Firat's journey takes him to a nice French restaurant where he falls in love with the owner, Naz Soyluer.
Love Trap (romantic comedy)
The marriage game between poor girl Ayşe and rich boy Kerem started as a "love trap." It will soon bind them forever.
Hekimoglu (medical drama)
In the Turkish local version of the U.S. scripted series House M.D., an anti-social, witty, and arrogant medical doctor saves his patients from infectious diseases. With his team of three young doctors, Hekimoglu does whatever it takes to solve the most puzzling cases.
Ruthless City (premium drama)
The Karaçay family's glamorous world will shake the values of two families when the Yılmaz Family steps into their mansion. Both families will be put to a test by their sins. This journey from the southeastern city of Antakya to the ruthless city of Istanbul is a story of fighting for existence. Neither Agah nor Seher's life is ever going to be the same.
Contact: [email protected]
Tel: 90 212 413 56 66
Address: 100. Yıl Mah. 2264. Sk. Demioren Medya Center Apt. No:1/21
34218 Bagcilar /Istanbul/Turkey
---
LIONSGATE 
Love Life (dramedy) (pictured)
Love Life is about the journey from first love to last love, and how the people we're with along the way make us into who we are when we finally end up with someone forever. This romantic comedy anthology series follows a different protagonist's quest for love each season. Season two focuses on Marcus Watkins as he comes out of a years-long relationship with the woman he thought was going to be his person.
Home Economics (comedy)
Looks at the heartwarming yet sometimes frustrating relationship between adult siblings: Tom, the middle-class writer; Connor, the little brother in the one percent of the one percent; and Sarah, the do-good sister who's barely getting by. This is a family that loves each other, but money keeps getting in the way.
Hiccups and Hookups (dramedy)
A recently separated single mother, her commitment-phobic and successful younger brother, and her smart but confused teenage daughter are trying their best to handle the ride called "life." This is a heartwarming comedy around dating and modern-day relationships across two generations.
Son of a Critch (comedy)
Based on Mark Critch's best-selling memoir, this comedy tells the real story of 11-year-old Mark coming of age in St. John's, Newfoundland in the '80s. It's a heartfelt window into the life of a child using comedy and self-deprecation to win friends and connect with the people in his world.
Welcome to Flatch (comedy)
When a documentary crew sets out to explore the lives of residents in a small American town they stumble upon the Midwestern town of Flatch, which is made up of many eccentric personalities. It's a place you want to visit and maybe even stay. If there was a decent motel. Which there is not.
Freak Brothers (adult animated comedy)
After smoking a magical strain of weed and falling into a 50-year slumber, the Freak Brothers and their outspoken cat awaken in the 2020s and attempt to adjust to the bizarre rat race of modern times.
Swimming With Sharks (drama)
A contemporary update on the original film that skewers and celebrates the Hollywood studio system. In this version, a young female assistant is at the center of a wildly competitive, struggling studio chock-full of manipulators and masters. Little do they know she is poised to outwit and outmaneuver them all.
Contact: [email protected]
Tel: +1 (310) 449-9200
Address: 2700 Colorado Ave.
Santa Monica CA, 90404
---
MULTICOM ENTERTAINMENT GROUP
TheArchive (channel)
TheArchive channel is dedicated to aficionados and lovers of story, craft, and silver screen fun, representing rare, retro, and 4K restored films and classic TV.  From cult movies to timeless series, a killer horror library to unearthed MOWs, TheArchive is available on both linear and VOD on any device worldwide.
TheGrapevine (channel)
TheGrapevine channel will enlighten, touch and inspire with true stories, interviews, Oscar-winning documentaries, music, and reality programming. Topics ranging from food to travel, politics to religion, pop culture to crime, and current events to social issues are just a glimpse of what you'll find on the TheGrapevine!
The Cannibal Man (horror)
Marcos, a young man working in a meat factory, accidentally kills a taxi driver. Gradually, he begins to kill people close to him who have become suspicious, in order to cover up his original crime.
Container Masters (reality TV movie)
Repurposed shipping containers are turned into beautiful homes and unique building projects. Jim Russell, also known as the Container Master, brings clients' unique shipping container dreams to life.
The Lumber Baron (drama)
Upon the unexpected death of his father, Daniel Rimsdale, Jr. returns home to try to salvage the family lumber business, find out who killed his father, and save his family from financial ruin.
Amityville: It's About Time (horror, supernatural)
Jake returns home with an antique clock, intended as a gift for his two teenage children. Sinister incidents begin to transpire around the neighborhood after Jake places the clock on his mantle.
Freeway – 25th Anniversary (crime drama) (pictured)
Attempting to flee her life, teenage juvenile delinquent Vanessa Lutz goes to live with her grandmother. While on her way, she meets Bob Wolverton, a charming yet sadistic serial killer.
Contact: [email protected]
Tel: 310-693-8818
---
RECORD TV
Genesis (telenovela) (pictured)
Genesis is the story of the first 2,300 years of humanity and recounts events exclusively from that period. The plot begins by giving us a greater understanding of why we exist and how we turned from perfection to imperfection. The origin of all problems is there at the beginning of everything, when one human being who only knew good also chose to know evil.
Jesus (telenovela)
Tells a fascinating story about the trajectory of the man who changed humanity. The telenovela shares little-known passages and deepens the stories of the characters who lived with Him. The show presents an opportunity to experience what the people of that time felt, their pains, their sufferings, and their conflicts.
Moses and the Ten Commandments (telenovela)
The telenovela depicts one of the most famous passages in the Bible: the life of Moses. The story of the Hebrew leader goes from his birth until his death, highlighting the encounter with God on Mount Sinai, the plagues thrown over Egypt, his participation in the liberation of the Hebrew people from slavery, the passage through the Red Sea, the revelation of the 10 commandments, the 40-year journey in the desert, and the arrival of the people in the promised land.
The Slave Isaura (telenovela)
Isaura, born in 1835 on the farm of Commander Almeida, is the daughter of the slave Juliana and the tenant of the farm, Miguel. In spite of her excellent education and white skin, Isaura, as a daughter of a slave, will always be treated as a slave. In 1854, her problems begin when Leôncio, son of the commander, enters her life, and develops a sick passion for her. Leôncio forces her to work as a slave, but Isaura decides to flee with her father to a farm near São Paulo, using the name of Elvira, where she meets the young abolitionist Álvaro.
The Rich and Lazarus (telenovela)
Asher, Joanne, and Zach were inseparable childhood friends, until both of the boys fell deeply in love with Joanne. Beyond the emotions and betrayal that this love triangle will force them to live through, they will also have to deal with the fulfillment of the prophecy of Jeremiah: the sons of Israel will be punished for their disobedience and infidelity to God's laws through the invasion of Jerusalem by the king of Babylon, Nebuchadnezzar.
Contact: [email protected]
Tel: 55 11 3300-4022
Address: 1449, Bosque Street, Barra Funda
São Paulo/SP – Brazil
---
SPI INTERNATIONAL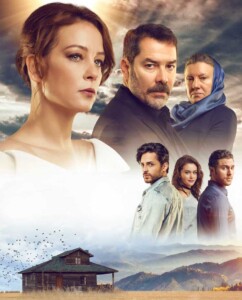 SPI International operates 42 television channels on six continents, including the FilmBox and Film1 brands, and a rich bouquet of thematic channels specialized in bringing the highest quality documentaries, fashion and lifestyle content, sports programming, and more. Working with over 700 operators worldwide, the global media company uses cutting-edge technology to provide its subscribers with access to its linear and on-demand content. In addition to linear offers, SPI operates multiple digital services including FilmBox+, which has over one million subscribers, and Dizi, a state-of-the-art aggregator of the best Turkish series worldwide.
SPI's ever-expanding catalogue of digital products also includes a wide variety of FAST channels that are currently available across the world via multiple prominent FAST service providers. SPI's Filmstream broadcasts independent movies and world cinema classics, Docustream presents award-winning documentaries, Dramastream offers a slate of captivating series from around the globe, and Fashionstream brings highly entertaining content on shopping, lifestyle, and fashion.
SPI International is also a leading distributor of theatrical films and television programming worldwide. SPI's solid alliances with major independent producers provide premium content with A-list stars such as Morgan Freeman, Al Pacino, and Bruce Willis. SPI's catalogue presents a wide range of more than 3,000 titles, consisting of a package of 100 family-oriented movies, exciting new releases, as well as evergreen library feature films and TV series. The highlights from SPI's catalogue include: Elyse, Best Sellers, Nitram, Little America, Universe's Most Wanted, Axis Sally, Panama, Waiting For Anya, Looks That Kill, Empire, and Love Type D.
Contact: [email protected]
Tel: (212) 673-5103
Address: 99 Hudson Street
New York, NY 10013
---
TELEFILMS
Coda (drama) (pictured)
Seventeen-year-old Ruby is the sole hearing member of a deaf family — a CODA, child of deaf adults. When Ruby joins her high school's choir club, she discovers a gift for singing and soon finds herself drawn to her duet partner Miles. She finds herself torn between the obligations she feels to her family and the pursuit of her own dreams.
After We Fell (drama)
The third installment of the After franchise finds Tessa starting an exciting new chapter of her life. As she prepares to move to Seattle for her dream job, Hardin's jealousy and unpredictable behavior reach a fever pitch and threaten to end their intense relationship. Their situation grows more complicated when Tessa's father returns and shocking revelations about Hardin's family come to light. Ultimately, Tessa and Hardin must decide if their love is worth fighting for or if it's time to go their separate ways.
355 (action, thriller)
Five women band together to stop a global organization from acquiring a weapon that could thrust the teetering world into total chaos.
Moonfall (action, adventure)
A mysterious force knocks the moon from its orbit around Earth and sends it hurtling towards us. With mere weeks before impact with the world, NASA executive and former astronaut Jo Fowler is convinced she has the key to saving us all — but only one astronaut from her past, Brian Harper, and a conspiracy theorist, K.C. Houseman, believe her.
Dog (animation)
Briggs and his companion Lulu, a Belgian Malinois, haul ass down the Pacific Coast in time to catch their best friend's and handler's funeral. One of them has a week to live, the other lives like every day is his last.
Operation Fortune: Ruse de guerre (action, comedy)
Special agent Orson Fortune and his team of operatives recruit one of Hollywood's biggest movie stars to help them on an undercover mission when the sale of a deadly new weapons technology threatens to disrupt the world order.
Contact: [email protected]
Tel: 5411 5032 6000
Address: Av. del Libertador 1068 Piso 9
Buenos Aires, Argentina
---
UNIVERSAL CINERGIA
Founded in 2012, Universal Cinergia is a leading language services provider offering dubbing, voice over, subtitling, closed captioning, audio description, and post-production services in multiple languages to broadcasters, film studios, VoD platforms, distributors, TV channels and producers.
Headed by Liliam Hernandez (CEO) and Gema Lopez (COO), business partners with a combined experience of more than 35 years in the audiovisual industry, Universal Cinergia Dubbing provides localization services in Spanish, Portuguese, English, French and Castilian. With headquarters in Miami, and recording studios in São Paulo, Mexico City, Paris, and Valencia, the company manages a vast network of voice talents, artistic directors, translators, and audio engineers, handling content localization for live-action series, documentaries, telenovelas, feature films, and animation. 
2021 was a year of accomplishments for the Miami-based localization company. Universal Cinergia's studios in Brazil and Mexico underwent TPN assessment. It also completed the onboarding process with Amazon and is capable of packaging and delivering content directly to the platform.
Universal Cinergia acquired new clients, adding heavyweight client names to its robust portfolio, which increased by 20 percent. The company oversaw the dubbing of high-profile titles, including English dubbing for Isabel, produced by MGE for HBO Max; Brazilian Portuguese dubbing for Grand Hotel (pictured), produced and distributed by Betafilm; as well as several titles for Lionsgate such as Man Up, Leonard Cohen: I'm Your Man, and Henry Poole is Here, among others. The company also created original production tracks for Nina & Olga, an animated title co-produced by Mondo TV Iberoamerica and Enanimation. In addition, Universal Cinergia opened a Los Angeles sales office, headed by Elisa Aquino, VP Sales & Marketing.
In March 2022, the company celebrates its 10th anniversary. 
Contact: [email protected]
Tel: +1 (305) 594-4548
Address: 1315 NW 98th Court, Unit # 8
Miami, FL 33172, U.S.A.
---
VISION FILMS
No Name & Dynamite (Western)
In this classic action-packed Spaghetti-style Western, the line between the good guys and the bad guys is blurred as ruthless bounty hunters No Name and Dynamite Davenport shoot their way through the Wild West, collecting rewards and making more enemies than friends. But with the outlaw John Wilkes Booth on the run and gold hidden in the hills, justice must be served. 
The American King (comedy) (pictured)
When a High Priestess arrives to fulfill a 400-year-old prophecy, she chooses a troublemaking American to become the King of Africa. He and his friends are jetted away to take the crown and bring their street smarts to a new international level of mischief before discovering that with great power comes great responsibility. Can the new king save his country and make Africa great again?
Tango Shalom (comedy)
When a female Tango dancer asks a Jewish Rabbi to enter a dance competition, there's one big problem. Due to his orthodox beliefs, he's not allowed to touch her! As he develops a plan to enter the competition without sacrificing his faith, the bonds of family, tolerance, and community are tested one dazzling dance step at a time.
Rumba Love (romantic drama)
Having made a promise to pursue his music in New York, a rumba singer leaves Havana to chase his destiny and the love of his life. When success seems out of reach, he relies on his unwavering determination to maintain his faith in a dream.
Becoming the GOAT: The Tom Brady Story (sports)
Tom Brady is arguably the greatest quarterback of all time. With seven Super Bowl rings and a legendary 60-plus MPH rocket arm, he is the GOAT. Learn the backstory of how this champion rose to the top from his childhood friends, school teammates, coaches, and fellow NFL players.
Ashley Jones is Perfectly Normal (romantic comedy)
Ace reporter Ashley Jones is a perfectly normal young woman with a perfectly normal life, normal job, and normal fiancée until she meets a woman claiming to be 500,000 years old and strange things start happening to her. As she struggles to make sense of her new upside-down world, she wonders if a life of being "different" can be her new normal.
I Love Us (romantic drama, crime)
When a man born into a crime syndicate falls madly in love with a single mother, the existence he's never questioned collides with his hope of becoming a loving husband and father. After a life-altering event, it becomes evident that his life of corruption must come to an end, but there's only one way out — a job that will free him from the syndicate and offer his new family the life they deserve.
Contact: [email protected]
Tel: 818-784-1702
Address: 333 Washington Blvd., #357
Marina Del Rey, CA 90292
---