Content Highlights — Fall 

2020
A+E NETWORKS
Surviving Jeffrey Epstein (factual crime & investigation series)
Investigates how the elusive Epstein built a global network that preyed on young girls and women. Hear first-hand testimony from victims and close observers as we dive into their shocking stories and learn the deep emotional and psychological impact Epstein had on these vulnerable young women.
The Cars That Made The World (history series) (pictured)
Exploring over a century of innovation, the series tells the story of a group of rival engineers who created a revolution in transportation and forever changed the world in the process.
History's Greatest Mysteries Featuring Laurence Fishburne (history series)
Hosted and narrated by Laurence Fishburne, the franchise investigates a wide range of historically compelling topics and mysteries, including the Titanic, D.B. Cooper, Roswell, John Wilkes Booth, and more.
Nine Lives of Ozzy Osbourne (biography)
Who is the real Ozzy Osbourne? The heavy metal madman rocking out with Black Sabbath and biting heads off bats…or the befuddled patriarch of a reality sitcom family? This program reveals the heart in the Prince of Darkness.
Tim Allen's Hardware Games (reality competition series)
Home Improvement stars Tim Allen and Richard Karn reunite for a new competition series that spotlights the best and brightest builders from across the country. In their home workshops, these skilled individuals roll up their sleeves and compete to breathe new life into everyday household items in desperate need of fixing.
A Murder to Remember (Ann Rule) (book-to-screen TV movie)
Javier and Robin Rivera celebrate their one-year anniversary on a camping trip. But when it goes terribly awry and Javier ends up dead, Robin finds herself alone in the wilderness. She accepts help from a mysterious stranger named Sam, and slowly places her life in his hands. But is Sam there to protect Robin? Or does she need protecting from him?
Sleeping with Danger (Ann Rule) (book-to-screen TV movie)
Kate Jewell must go into hiding when the man of her dreams becomes increasingly jealous and violent.
Contact: [email protected]
Tel: (212) 210-1400
Address: 235 East 45th Street
New York, NY 10017
---
AMERICAN CINEMA INTERNATIONAL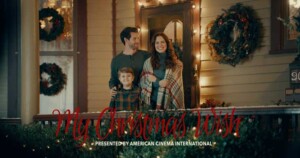 My Christmas Wish (romance) (pictured)
Abbey, a successful real estate broker, moves back to her hometown to repair a Victorian inherited from her grandmother. She decides to sell the house and hires single dad, Josh, to help with the repairs. Old memories and a growing relationship with Josh and his son, Noah, help Abbey to make a home for herself.
A Chocolate Covered Christmas (holiday)
Successful marketing executive Sadie decides to spend Christmas in her hometown, only to learn that her parents are planning to sell their chocolate store and jeopardize her childhood dreams of inheriting it.
Infidel (action thriller)
In this contemporary thriller inspired by true events, an American journalist is kidnapped in the Middle East. Taken hostage by the Iranian regime, he is put on trial for trumped-up charges of espionage. Feeling desperate and alone, his wife realizes that the American government can do nothing, so she goes to Iran to try to free him herself.
Emanuel (documentary)
On June 17, 2015, a white supremacist walked into a bible study and murdered nine African Americans. This is the story of the victims and survivors of that night.
A New Christmas (holiday)
Kabir's mother died last Christmas, and now it's Christmas again and he's dreading it. When he meets a woman from Africa who loves Christmas, he rediscovers the magic of it and is able to grieve the loss of his mother and put his life back together.
Follow Your Heart (romance)
Kathy, an established travel writer, gets a call from her estranged younger sister, who lives in Amish Country, about the death of their father. Kathy returns home to settle family affairs and is reminded of her life before she left the Amish community, including her old love, Samuel. Will Kathy return to her traveling lifestyle?
Finding Love In Mountain View (romance)
After learning she's been entrusted to take care of her deceased cousin's children, an architect is torn between focusing on her career and honoring her cousin's wish.
Contact: Carlos Herrera Trujillo, Sales & Development Executive
[email protected]
Tel: (818) 907-8700
Address: 15363 Victory Blvd.
Van Nuys, CA 91406
---
ATV

Maria and Mustafa (drama series) (pictured)
Maria and Mustafa's paths intersect during a series of unfortunate events and coincidences while they are on their way to Cappadocia. They are impressed by one other so much that they decide to go to Ürgüp together, not knowing that this will be the road to a life-altering love.
The Ottoman (drama series)
Tells the sweeping story of the people of Anatolia, who were forced to live in constant danger due to the presence of the Byzantine Empire and the Mongolian invasion. The Kayi tribe is located in a dangerous spot and are in a continuous state of red alert.
Hercai (drama series)
Reyyan and Miran marry. But after just one night of wedded bliss, Miran ends the relationship because he was raised to avenge the death of his parents who were killed by Reyyan's father.
Lifeline (drama series)
Nefes, a child bride, was sold to a businessman named Mustafa. Although she tries, she repeatedly fails to escape with her young son.
Love and Secrets (drama series)
Sevda steals money in order to rescue her brother, who has been taken hostage by a drug gang. Meanwhile, former orphan Ali is unaware that his own brother heads the gang.
Grand Family (drama series)
Hizir tries to keep the balance among his family members, and refuses to choose between his wife and his mistress. All the while, he also tries to keep his family out of his mafia affairs.
Don't Leave Me (drama series)
Arzu is alarmed by her old friend, Esin, who threatens to reveal the truth about the real father of Tarik, one of Arzu's sons. Esin uses this information in the hopes of living the rich life she's always dreamed of.
Contact: [email protected]
Tel: 90 212 381 28 49
Address: Gayrettepe Mah. Barbaros Bulvarı, Cam Han No:153 Kat:8 Beşiktaş
Istanbul, Turkey 34353
---
CALINOS ENTERTAINMENT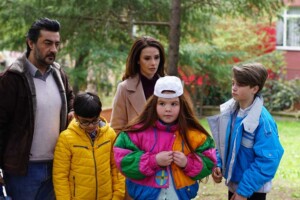 Better Together (drama series) (pictured)
Interweaves the lives of four people who turn 35 on the same day: Cem, Beste, Mahur, and Berk. All four are about to embark on the most important day of their lives. On that fateful day, Cem's wife goes into labor, Beste plans to take control of her body, Mahur finally finds his biological father, and Berk must choose between his steady job or his dream career as an actor.
Forbidden Fruit (romantic drama series)
Sisters Yıldız and Zeynep are close but have very different goals. Yıldız's life is about to take a new turn when she meets Ender, who plans to use Yildiz to divorce her husband Halit. Meanwhile, Zeynep starts working in Halit's partner's firm. Soon Zeynep will get caught up in a life-altering chain of events.
Our Story (romantic drama series)
Filiz has to look after her five younger siblings and her alcoholic father. She thinks that there is no place for love in her life up until the day she meets Baris, who will do anything to become part of her family. The six siblings will find themselves at a crossroads as their lives take them on a new roller-coaster every day.
Second Chance (drama series)
When Deniz's husband disappears and she loses everything she had, she faces a daily struggle for survival, needing to fight for the sake of her children and elderly father. Eventually she meets Mirat, who turns out to be a lifesaver. Will she be able to trust anyone? And will she find love once again?
Contact: [email protected]
Tel: 90 216 999 49 99
Address: Kavacik Mah. Ekinciler Cad. Necip Fazil Sok. Calinos Plaza No: 6
Beykoz Istanbul, Turkey
---
CONDISTA
Condista is the leading provider of top-rated TV networks and VoD content in the U.S. and Latin America. In the U.S., Condista offers the best Spanish-language TV channels from Latin America and Europe, as well as leading Italian channels. Condista represents more than 35 Spanish-language TV channels from countries including Mexico, Peru, Venezuela, Argentina, Spain, and Colombia, reaching nearly every U.S. Hispanic household regardless of country of origin. In Latin America, Condista represents linear TV channels and offers a robust selection of video-on-demand content, appealing to the multiple segments of the Spanish-language audience. In addition, Condista also provides support to the channels it distributes, as well as satellite and cable operators. The Condista team has been working with Spanish-language television networks since the beginning of their entry into the market and is led by a group of professionals whose combined experience surpasses 100 years.
Contact: Willie Hernandez, [email protected]
Tel: (305) 227-6000
Address: 2105 NW 102nd Ave 3rd Fl.
Miami, FL 33172
---
DISNEY MEDIA DISTRIBUTION – LATIN AMERICA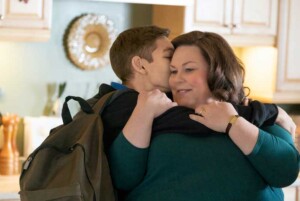 The Favourite (period drama)
When England is at war with the French in the early 18th-century, a frail Queen Anne occupies the throne and her close friend Lady Sarah governs the country in her stead. When new servant Abigail arrives, her charm endears her to Sarah, who takes Abigail under her wing. As the politics of war become time-consuming for Sarah, Abigail fills in as the Queen's companion. Their burgeoning friendship gives Abigail a chance to fulfill her ambitions and she will not let woman, man, or politics stand in her way.
Breakthrough (drama) (pictured)
When Joyce Smith's adopted son John falls through an icy Missouri lake, all hope seems lost. But as John lies lifeless, Joyce refuses to give up. Her steadfast belief inspires those around her to continue to pray for John's recovery, even in the face of every case history and scientific prediction.
Alita: Battle Angel (sci-fi action)
Based upon the Manga graphic novel series by Yukito Kishiro, this epic adventure follows Alita. She awakens with no memory of who she is in a future world she does not recognize, and she is taken in by Ido, a compassionate cyberphysician who realizes that somewhere in this abandoned cyborg core is the heart and soul of a young woman with an extraordinary past.
Hostiles (Western drama)
In 1892, legendary Army Capt. Joseph Blocker reluctantly agrees to escort a dying Cheyenne war chief and his family back to their tribal land. Embarking on a harrowing and perilous journey, they soon encounter a young widow whose family was killed on the plains. The travelers must band together to survive a landscape that's crawling with hostile Comanches and vicious outliers.
Book Club (romantic comedy)
Four friends' lives are turned upside down when their book club tackles the infamous 50 Shades of Grey. From discovering new romance to rekindling old flames, they inspire each other to make their next chapter the best chapter.
Tel: (305) 567-3700
Address: 2121 Ponce de Leon Blvd, Suite 1020
Coral Gables, FL 33134
www.disneymediadistribution.tv/
---
FILMRISE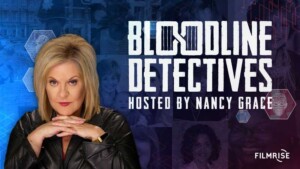 Deep In Vogue (documentary)
Synonymous with the black, gay ballrooms of 1980s New York, the film celebrates the colorful, queer, emotional and political stories of Northern Vogue and its people.
State of Texas Vs. Melissa (true crime documentary)
A death row inmate, Melissa Lucio, is convicted of beating and murdering her two-year-old daughter. Her story is explored in this true-crime documentary.
Icon: Music Through the Lens (music documentary)
Depicts an electric journey with some of music's biggest stars from yesterday and today as seen by legendary photographers who were there to record it all.
Bloodline Detectives (true crime documentary) (pictured)
Hosted by preeminent legal analyst and renowned former prosecutor Nancy Grace, this compelling 20-part series explores the advanced form of Familial DNA testing.
Driveways (drama)
Kathy travels with her eight-year-old son, Cody, to Kathy's late sister's house, which they plan to sell. The film was a two-time nominee for the 2020 Spirit Award.
The Dog Doc (documentary)
Follows the founding father of integrative veterinary medicine who created a mecca for holistic care, offering hope to scores of hopeless animals (and their owners).
The Short History of the Long Road (drama)
Honored with the Jury Mention for Best Screenplay at Tribeca 2019, the film follows teenager Nola, who must choose to live as an outsider or within society.
Contact: [email protected]
Tel: (718) 369-9090
Address: 220 36th Street, 4th Floor, Suite AA
Brooklyn, NY 11232
---
GLOBAL AGENCY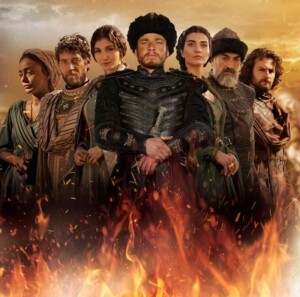 Mr. Wrong (dramedy series)
A lifetime of betrayal destroys Ezgi's hopes of ever finding Mr. Right. When she meets the womanizer Ozgur, it seems like a recipe for disaster, but fate and nagging mothers conspire to seek a happy ending.
Aleph (crime drama series)
Detectives Kemal and Settar pursue a serial killer who offers a series of mysterious clues, launching them on a quest that will make them confront their pasts in a show enriched with traces of Ottoman and Islamic history.
Rise of Empire: Ottoman (docu-drama series) (pictured)
Showcases the drama and the history of the rise of one empire and the fall of another. The mini-series chronicles Mehmed II's fabled rise from 12-year-old child sultan to ruler of the Ottoman Empire and the founder of Istanbul.
Gulperi (drama series)
A woman struggles to fulfill her dreams in the face of a tyrannical family determined to control her every step. She battles to win the hearts of children turned against her and to carve out the loving life she craves.
The Boy (drama series)
Akça's life is turned upside down when she goes in search of the son she gave up for adoption. She is drawn into the turmoil of a powerful family that is about to be confronted by Hasan, Akça's former lover.
Good Singers (singing entertainment show)
Talented and untalented singers are going to try to impress our celebrities without actually singing in the first place! Two teams, with three celebrities each, will have to use all their powers of perception to succeed! Each episode finds 12 contestants on the stage, each with a numbered label, and each of them pretending to be a Good Singer.
Home Quiz (quiz game show)
Celebrities take part in this game show from the safety of their homes, competing to win the grand prize. In each episode, the famous host and three celebrity contestants meet online to play the game. The winning celebrity donates the big prize to an organization battling COVID-19.
Contact: [email protected]
Tel: 90 212 240 5769
Address: Harbiye Mah. Abdi İpekçi Cad. Park 19-1 Kat: 3 Nişantaşı 34367 Şişli, Istanbul – Turkey
---
GRB STUDIOS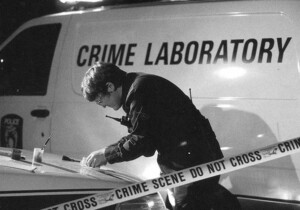 On The Case (crime series) (pictured)
Explore intriguing murder mysteries through in-depth interviews and examine the forensic evidence that helped crack the cases. First-person accounts from witnesses and suspects reveal the raw emotions of those who've suffered personal tragedies, as well as the motives of the perpetrators. 
Untold Stories (health series)
These intense true stories demonstrate the dramatic nature of medicine practiced under pressure, where every moment can be a turning point.
Living By Design (lifestyle series)
Brother and sister duo Jake and Jazz Smollett transform living, work, and play spaces from drab to fab.
Dons Of Disco (documentary)
A lip-syncing scandal pits an American singer against an Italian male model over the legacy of 1980s 'Italo Disco' star Den Harrow.
Turquoise Fever (docu-series)
Follow the Otteson family as they hunt for the most sought-after turquoise in the world. For them, every day is an adventure.
Family Pictures (docu-series)
Antiques Roadshow meets Finding Your Roots in this series that shows participants sharing photos with historians who help to unearth rich personal stories.
Jim Gaffigan: Quality Time (stand-up comedy)
Jim Gaffigan is in top form for his seventh comedy special. He continues to impress with his relatable takes on everyday life.
Contact: [email protected]
Tel: (818) 728-4140
Address: 13400 Riverside Dr., #300
Sherman Oaks, CA 91423
---
GUSTO WORLDWIDE MEDIA
Cook Like a Chef (food/cooking series) (pictured)
The modern, live-to-tape reboot of Cook Like a Chef is improved by modernist innovations and diverse cultural influences that connect good food and good health.
DNA Dinners (food/cooking series)
Takes viewers on an emotional roller coaster ride of self-discovery that is powerful and uplifting, with delicious dishes along the way.    
One World Kitchen (food/cooking series)
This creative and high-style cooking series features nine cuisines: Argentinian, Italian, Thai, Japanese, Indian, Lebanese, Vietnamese, Cantonese, and Greek.
Bonacini's Italy (food/cooking series)
An elegant food series featuring celebrity chef, Michael Bonacini, as he cooks sumptuous Italian fare.
The Urban Vegetarian (food/cooking series)
Set in an upscale kitchen, urbanite host Desiree Nielsen transforms everyday veggies into delightful dishes and bakes up decadent desserts.
Flour Power (food/cooking series)
Host Jessica McGovern inspires viewers with simple to extravagant baked treats in her retro-style kitchen.
Spencer's BIG 30 (food/cooking series)
This fast-paced series features healthy, family-style meals made in around 30 minutes, for around 30 dollars.
Contact: [email protected]
Tel: (613) 730-1728
Address: 6-2191 Thurston Dr.
Ottawa, ON K1G 6C9
http://www.gustoworldwidemedia.com
---
KANAL D INTERNATIONAL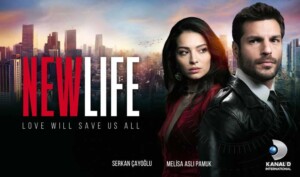 New Life (premium drama series) (pictured)
Captain Adem, a former Special Forces soldier, is tasked with protecting Yasemin, the young wife of a powerful businessman. For Adem, this job seems like child's play compared to the dangerous operations he used to know, but when he accepts the post, he and his family step into a world where they are foreigners.
Hekimoglu (medical drama series)
In the Turkish local version of the U.S. scripted series House M.D., an anti-social, witty, and arrogant medical doctor saves his patients from infectious diseases.
Ruthless City (premium drama series)
Seher's family life changes dramatically when her mother-in-law makes a deal to sell one of her daughters to Agah, a wealthy man from her hometown. This new encounter will test each and every person in both families.
Romance Next Door (romantic comedy series)
This love story is also a story of friendship between four young people from different social classes and cultures. They will not only fall in love but build a strong friendship based on a "cheerful lie."
Love Trap (romantic comedy series)
Ayse, who comes from a working-class family, busts her boyfriend canoodling with her best friend. As payback, she plots to marry Kerem, whose family owns a successful textile factory. This marriage will bind them forever.
Price of Passion (romantic comedy series)
Ferhat works as a hitman for his criminal uncle. Aslı is a young and idealistic doctor. Their roads cross when Aslı operates on a man that Ferhat has shot. Aslı is forced to marry Ferhat to save her life. In a world of corrupt relationships and powerful ambitions, will these two opposites fall in love?
Wounded Love (period drama series)
This drama intertwines the lives of a hero destined to witness his family's decline, a father fated to be left alone, and a woman who is forced to accept a marriage proposal.
Contact: [email protected]
Tel: +90 212 413 56 66
Address: Yelda Haber Ve Gorsel Yayincilik A.S.
Demioren Medya Center 100. Yıl Mah. 2264. Sk. No:1/21 34218
Bagcilar Istanbul Turkey
---
MADD ENTERTAINMENT 
The Agency (drama series)
When she comes to Istanbul, Dicle finds herself in an agency dreaming of becoming a filmmaker. As Dicle struggles to exist in this glamorous world without losing her way, she learns that her estranged father works in the same agency. The magical lights of cinema also start to shed light on Dicle's first love.
Abandoned (drama series) (pictured)
Run by the gruff but well-meaning Mahir, the Ali Kaan Children's Home is home to Mavi and her three best friends: Mozi, the naïve piano prodigy; "Sparrow," who was brought to the orphanage under dangerous circumstances; and Bambi, who lives in a dream world.  Together they will figure out that life can be hard, but it doesn't have to be impossible, so long as you stand by your friends.
A Woman Scorned (drama series)
When Asya met Volkan, she was alone in her own world. Years later, Asya discovers Volkan's affair with Derin. She also finds out that all their friends knew about this relationship, but no one ever told her. Asya refuses to be a victim and she dedicates herself to get revenge on her husband and everyone else who betrayed her.
Love Is In The Air (drama series)
Free-sprit Eda and corporate shark Serkan hate each other, but they pretend to be a couple so each can get what they want. But what starts as a simple deal doesn't stay simple for long…
A Miracle (medical drama series)
Ali, an autistic savant medical school graduate, dreams of becoming a surgeon. His godfather decides to give him a chance and hires him for a six-month trial period at a private hospital.
The Choice (drama series)
Irfan's life is turned upside down when he is wrongfully terminated from his job as a professor and his son gets sick. He soon finds himself on a dark adventure he never could have imagined..
The Teacher (drama series) 
Physics teacher Akif holds his students hostage so that they face the truth behind the death of their classmate Rüya. The students slowly uncover their classmate's story and admit their own guilt in what happened.
Contact: [email protected]
Tel: +90 212 273 24 34
Address: Esentepe, Kore Şehitleri Caddesi, No.5/3
Şişli/Istanbul 34394 Turkey
---
MEDIASET DISTRIBUTION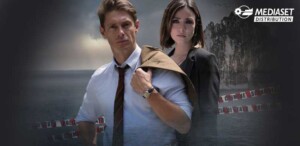 The Silence of Water (drama series) (pictured)
The disappearance of a young girl is a dramatic starting point to an investigation that will expose what is behind the respectable façade of a small seaside village. The local police inspector is forced to work with a homicide detective to unearth hidden truths and secret affairs. 
On The Brink (medical drama series)
Tosca Navarro, the head of a psychiatric unit at the cutting edge of treating adolescents with mental disorders, always manages to help her young patients by leading investigations that often bring her to diagnose and cure those cases that seem unsolvable.
Amanda (drama series)
With her professionalism and charm, a young nurse earns the trust of the Santa Cruz family. Fourteen years ago, the four Santa Cruz brothers raped her and now she is ready to make them pay.
Love And Sacrifice (period drama series)
The series' protagonists live out their passions with staggering intensity against the striking scenery of the Carrara marble quarries.
Contact: [email protected]
Tel: 39 06 66390 566
Address: Viale Aventino 26
00153 Rome, Italy
---
MISTCO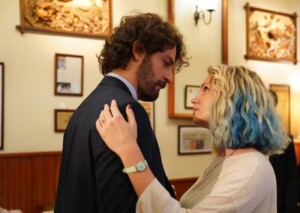 The Innocents (drama series) (pictured)
Portrays the lives of Han and his family, and the love story between Han and İnci, who has her own complicated relationships with family and friends.
The Great Seljuks: Guardians of Justice (drama series)
Melikşah ascends the throne upon his father's death and receives news of his wife's death on the same day. To preserve the balance of the state, Melikşah places his newborn son, Sencer, in the custody of Nizamülmülk. Growing without a father, Sencer is trained by Nizamülmülk and after many years becomes the bodyguard of Sultan Melikşah, who does not know that his son works for him.
Melek "A Mother's Struggle" (drama series)
Melek, a powerful woman, is willing to sacrifice everything for her children and stop at nothing to protect them. There's a theme of female strength and empowerment that runs throughout the drama series.
Golden Cage (drama series)
Sometimes love is born out of revenge as in the story of Zuluf and Kenan, who are the children of two rival families. Their love will be nurtured by Zuluf's tears and Kenan's patience.
Hold My Hand (drama series)
The love story between the well-educated girl Azra and the reckless Cenk, the heir of a wealthy family, starts with tragedy and later brings fortune. The series chronicles a romantic and challenging story of the couple trapped between family and their love.
My Champion (drama series)
After his wife passes away from an incurable disease, boxer Kafkas decides to give up everything until he learns that his son has the same disease. To save his son's life, it is time to go back for the last round.
Rafadan (drama series)
Kamil, Hayri, Akın, and Mert are the rascals of the district. They live a new adventure each and every day. Sevim is the only one who can cope with these rascals. Istanbul has never been interpreted this successfully, with a little bit of fun, a little bit of adventure, and heaps of true friendship.
Contact: [email protected]
Tel: +90216 695 1300
Address: Murat Reis Mh. Yeniocak Sk. No:45 34664 Uskudar, Istanbul-Turkey
---
MONDO TV GROUP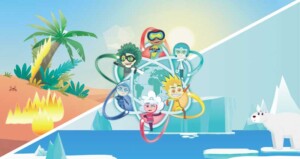 MeteoHeroes (comedy adventure series) (pictured)
The show addresses issues like fighting pollution and climate change through the adventures of six children who transform into superheroes with weather-controlling powers.
Robot Trains 3 (comedy adventure series)
Railwatch — trains that can become robots to defend Rail World — face their toughest challenge when Train X takes control of a deadly source of energy.
Sissi the Young Empress 3 (comedy adventure series)
Sissi and Franz are now married. Sissi is still a free-spirited girl who doesn't hesitate to help her human and animal friends around Schonbrunn estate.
Invention Story (comedy series)
A creative young fox and his eccentric inventions delight the inhabitants of Carrot Town, but infuriate the angry, jealous mayor.
Annie & Carola (comedy series)
Nerdy Carola builds Annie — a robot clone — as a friend. But the crazy, uninhibited Annie drags Carola into all the situations she fears the most.
Masked Cinderella (comedy adventure series)
Fairy tale characters have changed. The wolf has gone vegan, the princesses are influencers, and Cinderella is a masked heroine disguised as a quiet student.
Hey Fuzzy Yellow (edutainment series)
This entertaining and unconventional curriculum-based show equips children with 21st-century skills, using an approach that mirrors the parenting values of Millennials.
Contact: Luana Perrero, Head of Content Sales,
[email protected]
Tel: 39 (06) 8632-3293
---
MULTICOM ENTERTAINMENT 
Inside Game (sports drama)
In 2007, when NBA referee Tim Donaghy got caught betting on games he worked, he said two men associated with the Gambino crime family threatened to kill his family if he didn't give them gambling picks. That's what Donaghy told the FBI. That's what he told 60 Minutes. And that's what he testified in court. But that's not what really happened.
Beyond The Mask (action-adventure) (pictured)
The leading mercenary for the British East India Trading Company, Will Reynolds, was double-crossed and left for dead by his employer, Kemp. Working to redeem his name behind a mask, Will now works closely with Ben Franklin and other Patriots in the hopes of thwarting Kemp.
New Orleans Live (music and culture)
These productions give incredible musical artists the best opportunity to shine while introducing New Orleans music and culture to viewers around the world.
The Trials of Rosie O'Neill (drama series)
Following a messy divorce, Fiona "Rosie" O'Neill leaves her lucrative Beverly Hills law practice to become a public defender in Los Angeles. As she navigates her new career, she comes across cases that break her heart, boil her blood, and make her question what is truly right and wrong.
Cagney & Lacey Reunited! (TV movie package)
Cagney and Lacey are back and better than ever in this package of four made-for-TV movies. Christine Cagney, now working at the District Attorney's office, and Mary Beth Lacey, now retired from the police force, must team up to solve classic cases the way only they can.
Amityville Horror Collection (film package)
Presents beautiful 4K restorations of four Amityville Horror films to audiences for the first time since their release. Amityville: A New Generation, Amityville: The Evil Escapes, Amityville: It's About Time, and Amityville: Dollhouse have been fully restored from their original 35mm.
TheArchive (channel)
TheArchive channel streams rare, retro, and restored 4K films and TV. Lovers of story and silver screen fun have access to timeless series, a killer horror library, and music bios, with titles featuring Reese Witherspoon, Orson Welles, Marilyn Monroe, and Samuel L. Jackson.
Contact: [email protected]
Tel: (310) 693-8818
Address: 8530 Wilshire Blvd. #550
Beverly Hills, CA 90211
---
RALLIE
Pacific Blue (drama series) (pictured)
Filmed entirely on location in Venice and in Santa Monica, California, this timeless series is set on one of the world's most celebrated stretches of coastline. This is the infamous sun-kissed playground known the world over. And just like any other playground, so carefree and self-indulgent, it must be monitored for rough play and seedy characters. The officers of the Santa Monica Bike Patrol team up to keep this idyllic paradise free from crime.
The Mary Higgins Clark Collection (movie package)
These 13 TV movies are based on the work of Mary Higgins Clark, one of the most popular and respected suspense writers of our time. She was the winner of the Women of Achievement Award, recipient of the Horatio Alger Award, and ranked by Forbes Global as the 42nd most powerful celebrity the world over.
Universal Soldier II: Brothers in Arms / Universal Soldier III: Unfinished Business (sci-fi movies)
In Universal Soldier II, Luc Devereux and Veronica Roberts revive Luc's long-lost brother Eric who has been suspended in a cryo-chamber. Together they attempt to expose the Maxur-led Unisol program, which recycles dead soldiers to create the ultimate mercenary army. In Universal Soldier III, Veronica and Luc conclude their quest to expose the Unisol program and destroy their mentor's billion-dollar heist. Meanwhile, the evil Dr. Walker creates a genetically engineered Unisol GR87 programmed with the mission to destroy Luc and Veronica.
The Good Witch (TV movie)
A mysterious yet charming woman, Cassandra, arrives in a small town and causes a stir when people think she is an evil witch. Led by the mayor's wife, the town's moral committee campaigns to drive her out, which causes much stress to the widowed town sheriff who develops feelings for Cassandra. As their relationship grows, she helps the sheriff's children, as well as several members of the community, face their personal problems. In the end, residents realize how Cassandra's advice helped the town, and they ultimately come to accept her.
Stuck (thriller)
Hardworking Brandi Boski hits homeless man Tom with her car. With Tom stuck in her windshield, a panicked Brandi accelerates home and decides to let her severely injured victim die in her garage. Meanwhile, passing in and out of consciousness, Tom begins to realize the true horror of his absurd fate. Brandi and Tom enter a bloody battle of wits and survival that leads to an unexpected and life-shattering conclusion.
Fear Island (mystery-thriller)
Five students on spring break meet at a secluded island cabin for a weekend getaway. After a night of music and drinking, the five friends are shocked to find the cabin's caretaker murdered and the only boat gone. Stranded on the island, they become the prey of a mysterious killer who seems bent on revenge for something the friends have done.
Messages Deleted (thriller)
A quivering voice begs screenwriter Joel Brandt to pick up the phone on a message from his answering machine. The caller is later found dead. Another caller leaves Joel a message and there is another murder, then another, then another. The killer has Joel's attention, and Joel has the attention of the police. Now the prime suspect in the series of murders, Joel discovers this psychotic killer has targeted him for a reason. Will Joel be able to re-write his ending, or be forced to pay the ultimate price?
Contact: John F.S. Laing, [email protected]
Tel: (747) 217-4170
Address: 149 S. Barrington Avenue, # 362
Los Angeles, California 90049
www.linkedin.com/in/john-laing-0b438827/
---
RECORD TV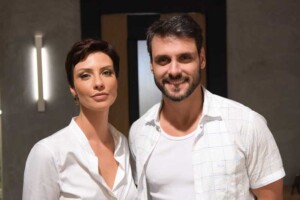 Jezebel (Jezabel) (telenovela)
A Phoenician princess uses her beauty and seductive powers to achieve all she wants. She marries King Ahab to become queen, but she suffers strong opposition from the people in attempting to impose the worship of the pagan gods. Stubborn and unwavering in her convictions, she is a woman capable of anything to achieve her goals and destroy her enemies.
Topíssima (telenovela) (pictured)
Delves into the struggles of a modern woman in work versus love life, and independence versus solitude, among others. The series takes place during an ongoing police investigation full of twists and turns involving the main characters.
Jesus (Jesús) (telenovela)
Tells the fascinating story of the man who changed mankind. It tells not only the story before his birth but elaborates on stories from people who were healed by him.
Apocalypse (Apocalipsis) (telenovela)
Depicts The End of Times in three phases, with the first beginning in 1980s New York where Alan, Adriano, Deborah, and Susana all meet. In the second phase, Adriano, Deborah, and their son, Ricardo, reestablish contact with Alan, Susana and their son, Benjamin. The third phase tells of a rivalry between Benjamin and Ricardo, who will attempt world domination.
The Rich and Lazarus (El Rico y Lázaro) (telenovela)
Asher, Joanne, and Zach were inseparable… until both of the boys fell deeply in love with Joanne, that is. Along with the intrigues and emotions of this love triangle, they will have to live through the invasion of Jerusalem by the king of Babylon, Nebuchadnezzar.
The Slave Mother (La Esclava Madre) (telenovela)
Tells the life story of the light-skinned slave girl who was obsessively pursued by Mr. Leôncio.
Moses and the Ten Commandments (Moisés y los Diez Mandamientos) (telenovela)
Depicts one of the most famous periods in the Bible: the life of Moses. The story of the Hebrew leader, from his birth until his death, highlights the encounter with God on Mount Sinai, the passage through the Red Sea, the revelation of the Ten Commandments, and the arrival of the people in the Promised Land.
Contact: Edson Mendes, International Sales Manager, [email protected]
Tel: +55 11 3300 4022
Address: Rua da Várzea, 240 – Barra Funda
01140-080 – São Paulo-SP, Brasil
---
SPI International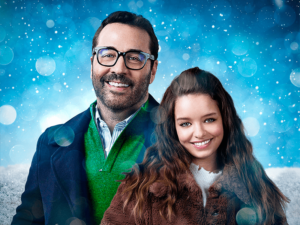 SPI International operates 42 television channels on six continents and features the flagship FilmBox channel, which reaches over 30 million households worldwide, as well as a rich bouquet of thematic channels specialized in bringing the highest quality documentaries, fashion and lifestyle content, sports programming, and more. 
Working with over 700 operators worldwide, the global media company uses state-of-the-art technology to provide its 65 million subscribers with access to its linear and on-demand content. SPI International is also a leading distributor of theatrical films and television programming worldwide. SPI's solid alliances with major independent producers provide premium content with A-list stars such as Morgan Freeman, Al Pacino, and Bruce Willis. SPI's catalogue presents a wide range of more than 3,000 titles, consisting of new releases as well as evergreen library feature films and TV series, including Axis Sally, Panama, Waiting For Anya, Looks That Kill, Blitz, and Magic Mike. 
Last year, the company launched its production arm led by president Loni Farhi, and it is proud to present My Dad's Christmas Date, starring Jeremy Piven and produced in collaboration with Philippe Martinez and Alan Latham. The film tells the story of David, a single dad living with his 16-year-old daughter Jules in York. Around Christmastime, two years after the untimely death of her mom, Jules decides to take matters into her own hands and find her father a girlfriend by signing him up to multiple dating platforms without his knowledge. Through many comic missteps the audience will be rooting for David to find love and Jules to find a female role model she can relate to as the perfect Christmas gift for all.   
Contact: [email protected]
Tel: (212) 673-5103
Address: 99 Hudson Street
New York, NY 10013
---
TLN MEDIA GROUP
Opening Series (Opening: Italy; Opening: Argentina; Opening: Canada; Opening: Spain; Opening: Sicily) (food and travel series)
TV personalities and Canadian top chefs Rob Rossi and Craig Harding discover Italy, Argentina, Canada, and Spain in search of culinary inspiration.
Mi Nombre es Ripley (My Name Is Ripley) (children's series)
A 24-part children's Spanish-language learning series starring an adorable French bulldog named Ripley.
Carmen: La Hija Revolucionaria (The Revolutionary Daughter) (documentary)
Spotlights one of Canada's most recognized Latino artists. From community activist to best-selling author to social justice warrior, Carmen Aguirre is a second-generation Chilean-Canadian with an incredible story to tell.
Montecassino: L'Abbazia Indistruttibile (The Indestructible Abbey) (documentary)
The first of the "I Remember" Series collects the vivid memories of a generation of older Italian Canadians who witnessed the savagery of war and sacrifice. This documentary takes a revealing look at the historic battle of Monte Cassino, one of the most important military operations of World War II, through the eyes of the last surviving Italian immigrants who fled war-torn Italy for Canada.
Ortona: La Stalingrado Canadese (The Canadian Stalingrad) (documentary)
The second installment of the "I Remember" Series features the historic Battle of Ortona during WWII.  Today, only a handful of civilians, migrants, and veterans are left to give testimonials of what they witnessed. This is their story.
Tendenza: La Modernizzazione dell' industria tessile Italo-Canadese (The Modernization of the Italian-Canadian Textile Industry) (documentary)
Explores the Canadian textile world through the eyes of some of Canada's most notable Italian designers who immigrated to Canada during the 1950s and '60s in search of new opportunities. Includes denim mogul Salvatore Parasuco, internationally renowned shirt maker Carmine Lauro, and suit maker Denis Limosani.
Contact: Emilia Nuccio, International Sales, [email protected]; Lily Caputo, Canada, [email protected]
Tel: (914) 954-3062; (416) 744-5739
Address: TMG Worldwide Media Distribution Inc.
Columbus Centre
901 Lawrence Ave West, Level 2
Toronto, Ontario M6A 1C3
---
VIACOMCBS INTERNATIONAL STUDIOS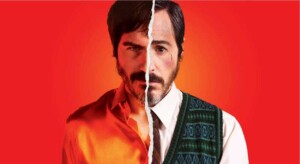 R (dramedy) (pictured)
For Franco Barron, every day's the same. Until the day when a routine medical checkup leads to a terminal cancer diagnosis. With just one month left to live, he decides to enjoy life to the fullest.
N00bees S2 (teen telenovela)
Silvia left the Noobees' team to go back to playing basketball and spending time with David. What the team doesn't know is that the A.I. "Game Over" wants a rematch and plans to transform 'Real Life' into a video game. Game Over enlists two Avatars, Athina and Rocco, who are deceived by Game Over and its true intentions. Can humans win against avatars?
The Internationals…Connection Buenos Aires (drama series)
In 1991, Fausto was a member of the best gang of thieves in Colombia. It all ended badly when Fausto broke the sacred code and slept with another member's wife, Mafe. The same night, Mafe's husband was killed by police and Fausto ended up in prison. Eleven years later, Fausto decides to get the gang back together and head to Argentina during the biggest crisis in its history. His secret plan is to find Mafe and get to know their son.
Homens S2 (comedy series)
Four thirtysomething friends face a real problem when one of them becomes powerless. Nothing works, not the doctor, not Viagra, not women. He needs help from his "stud" friends. The series asks: What do men want? What can men do? What's going on with men?
Contact: [email protected]
Tel: 54 11 4102-5600
Address: Cuyo 1844 – Martínez
Buenos Aires, Argentina
www.viacominternationalstudios.com
---