Content Americas 2023
ALL3MEDIA INTERNATIONAL
The Catch (thriller)
Local fisherman Ed's life begins spiraling out of control after his daughter's new boyfriend, Ryan, enters his life. Ed believes that Ryan harbors a dark secret, but as he tries to discover the truth about Ryan, revelations and obsessions from Ed's own past mean he risks losing everything.
The Confessions of Frannie Langton (drama)
Frannie Langton journeys from a Jamaican plantation to the London mansion of George Benham, where she falls in love with his wife, Madame Marguerite. Soon, Frannie finds herself suspected of a double murder, and with no recollection of the night in question, she must piece things together to reclaim her story.
Rise of the Billionaires (unscripted)
This four-part series explores the origin stories of the digital entrepreneurs Jeff Bezos, Elon Musk, Mark Zuckerberg, Sergey Brin, and Larry Page. The series also charts their scandals, feuds, and decadent lifestyles while exploring how their success has shaped the world.
Spacey Unmasked (w/t) (docu-series)
Guided by journalist Patrick Strudwick's five-year investigation, this documentary series offers a sensitive yet forensic investigation into claims of grooming, sexual harassment, and abuse made against actor Kevin Spacey by multiple men. Features new revelations and testimony.
Gordon Ramsay's Future Food Stars (gameshow)
Chef Gordon Ramsay searches for the most innovative food and drink entrepreneurs and is prepared to back the winner with a life-changing investment. The competitors have big ambitions for their unique food ideas, but their success depends on how they manage extensive, extreme culinary and physical challenges.
The Kardashians: Billion Dollar Dynasty (docu-series) (pictured)
Featuring an impressive range of contributors and access to archive footage, The Kardashians: Billion Dollar Dynasty combines glossy nostalgia with richly satisfying historical context to capture how the Kardashian family and their brand defined an era.
The Traitors (gameshow format)
Contestants come together in an atmospheric location to complete a series of challenges and win prize money. But some of the contestants are actually "traitors," whose goal is to deceive the rest of the group through ruthless backstabbing, deception — and occasionally kindness.
Contact: [email protected]
Tel: +1 (917) 606-3863
Address: 19 Fulton Street, 5th floor
New York, NY 10038
www.all3mediainternational.com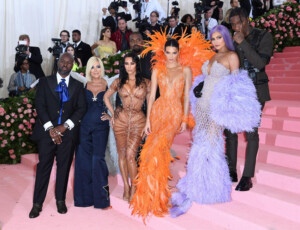 ---
ATV

A Little Sunshine (drama) (pictured)
Hakan and Elif were a happy couple until Hakan gets into an accident that unearths a slew of lies. Elif will take Güneş under her wing with the support of Fırat, and their story will begin.
Ates Kuslari (drama)
Five friends find an abandoned baby in a trash bin and decide to take care of baby Gülayşe. The five friends accidentally wound a bad guy named Çatal, then (also accidentally) kill a woman who was looking for the baby. Time goes by and the five friends are now adults, but everything will fall apart once the policeman Barbaros comes to find Gülayşe.
The Father (drama)
Cezayir Türk, a secret service assassin, fakes his own death for the sake of his family and the government. He starts a new life, but everything starts to fall apart when he is forced to return to Istanbul.
For My Family (drama)
Kadir and his three younger siblings face the sudden death of their parents. Despite poverty and homelessness, they always stick together through every heartbroken truth and situation.                                                                                                                                                                                                                                                                                           The Ottoman (drama)
Within the Kayi tribe, a power struggle takes place between Osman and his uncle Dündar. The young and brave Osman will fight both internally and externally to defeat his enemies and empower the Kayi tribe in Anatolia.
Destan (drama)
Akkız swore to take revenge on Alpagu Khan, who killed Akkiz's father and his oldest son Batuga's mother. When Akkız shoots Alpagu with an arrow, members of her tribe become suspects. A new legend begins with Batuga's and Akkız's meeting.
Wounded Heart (drama)
Ferit and Hande marry with the support of their families. One day when Ferit returns to the farm earlier than expected, he sees Hande having a very intimate moment with Yaman. Then, he immediately goes to İstanbul and makes a "proposal" to Ayşe.
Hilton Hotel, Suite #624
Contact: [email protected]
Tel: +90 212 354 37 01
Address: Merkezi Güzeltepe Mh. 15 Temmuz Şehitler Cd.
34060 Eyüpsultan, Istanbul
---
CALINOS ENTERTAINMENT

Adela (drama)
Sisters Adela and Andreea were raised by their parents, Nuti and Mitu, in a slum near Bucharest. One day, Adela's biological grandfather decides to repair his past mistakes. In doing so, Adela's secret identity will be revealed.
Yesilcam (romance) (pictured)
After losing his production company, Semih Ateş has two goals: to make a blockbuster movie without losing his new company and to win back his unforgettable ex-wife, famous actress Mine Cansu.
Deeply (drama, romance)
Deniz and Barış's unbridled love spans 10 years. Their love story is sometimes sunny, sometimes stormy, sometimes possible, often impossible.
Forbidden Fruit (drama, romance)
Yıldız and Zeynep are two sisters whose lives will take an unexpected turn when Istanbul socialite Ender asks Yildiz to seduce her husband Halit so that she can get a divorce without losing her position in high society.
Contact: [email protected]
Tel: +90 216 999 49 99
Address: Calinos Plaza, Kavacik Mh.
Ekinciler Cd. Elbistan Sk. No: 6,
34810, Beykoz, Istanbul, Turkey
---
CONDISTA INTERNATIONAL
Condista is the leading provider of top-rated TV networks and VOD content in the U.S. and Latin America. In the U.S., Condista offers the best Spanish-language TV channels from Latin America and Europe, as well as leading Italian channels. Condista represents more than 35 Spanish-language TV channels from countries including Mexico, Peru, Venezuela, Argentina, Spain, and Colombia, reaching nearly every U.S. Hispanic household regardless of country of origin. In Latin America, Condista represents linear TV channels and offers a robust selection of video-on-demand content, appealing to the multiple segments of the Spanish-language audience. In addition, Condista also provides support to the channels it distributes, as well as satellite and cable operators. The Condista team has been working with Spanish-language television networks since they first entered the market, and is led by a group of professionals whose combined experience surpasses 100 years.
Contact: [email protected]
Tel: +1 (305) 588-9567
Address: 2105 NW 102 Avenue, 3rd Floor
Miami, Florida 33172

---
DISNEY MEDIA ENTERTAINMENT & DISTRIBUTION
Avengers: Endgame (action, science fiction) (pictured)
The epic conclusion to the Infinity Saga pits the Avengers against the universe's most powerful villain, Thanos. After devastating events wiped out half the world's population and fractured their ranks, the remaining heroes must come together to restore order and harmony in the universe and bring their loved ones back.
Ford v Ferrari (action, drama)
Visionary American car designer Carroll Shelby and fearless British-born driver Ken Miles build a revolutionary racecar for Ford Motor Company and take on the dominating race cars of Enzo Ferrari at the 24 Hours of Le Mans in France in 1966.
Frozen II (action-adventure, animation)
Why was Elsa born with magical powers? What truths about the past await Elsa as she ventures to the enchanted forests and dark seas beyond Arendelle? The answers are calling her but also threatening her kingdom. Together with Anna, Kristoff, Olaf, and Sven, she'll face a dangerous but remarkable journey.
Jojo Rabbit (comedy, drama)
This World War II satire follows a lonely German boy whose world view is turned upside down when he discovers his single mother is hiding a young Jewish girl in their attic. In spite of his idiotic imaginary friend, Adolf Hitler, Jojo confronts his blind nationalism.
Judy (drama, romance)
Thirty years after rising to global stardom, showbiz legend Judy Garland arrives in London to perform a five-week sold-out run at The Talk of the Town. While preparing for the shows, Garland battles with management, reminisces with friends and adoring fans, and embarks on a whirlwind romance — all while struggling to overcome anxiety and physical decline.
Maleficent: Mistress of Evil (adventure, fantasy)
Aurora's impending marriage to Prince Phillip is cause for celebration. But when an unexpected encounter introduces a powerful new alliance, Maleficent and Aurora are pulled apart to opposing sides in a Great War, causing them to question whether they can truly be a family.
Star Wars: The Rise of Skywalker (action, science fiction)
When it is discovered that the evil Emperor Palpatine did not die at the hands of Darth Vader, the rebels must race against the clock to find out his whereabouts. Finn and Poe lead the Resistance to put a stop to the First Order's plans to form a new Empire, while Rey anticipates her inevitable confrontation with Kylo Ren.
Hilton Hotel, Suite #1920 
Contact: Tel: +1 (305) 567-3700
Address: 2121 Ponce de Leon Blvd, Suite 1020
Coral Gables, FL 33134

---
INTER MEDYA
Deception (drama) (pictured)
From the outside, the Yenersoy family has a picture-perfect life. Although everything seems to be well, Güzide will discover that every member of her family is lying to her, and events buried in the past will soon come to light.
Another Chance (drama)
Sadi Payaslı's past as a school bully will follow him at Karabayır High School, when he's hired as a geography teacher. He will meet a student from the local reformatory and confront people from his past. With his unshakable sense of justice, he will balance his new life.
Poison Ivy (drama)
Macide, the daughter of a poor family, falls in love with Kazım Işık, a successful businessman. Kazım is married, but Macide's love is not unrequited. She is by his side at his weakest moment. But will he be able to protect her from the cruelty of the rich and powerful?
Tuzak (drama)
Tuzak tells the story of three siblings, Mahir, Umut and Umay. Who is bad, who is real, who is fake? In a mixed-up world, they come together for a common purpose.
Hicran (drama)
Hicran is trying to hold on to life and believes, unlike everyone else, that her daughter is not dead. One day she saves a little girl, Melek, who was locked in a car and had a respiratory attack. Hicran ends up becoming Melek's babysitter, but the two are unaware that they are actually mother and daughter.
The Girl of the Green Valley (drama, family)
Melissa Çelik was left without a mother and father. One day, when she is thrown out of her adoptive house, she meets Metin. Both of their lives will change completely from that moment on.
Dreams and Realities (drama, romantic comedy)
Four well-educated working young women all have big dreams… But dreams do not always match up with real life. The lives of these young women change with the sudden death of their friend Meryem. They will try to find out who killed her while also following their dreams
Hilton Hotel, Suite #1022
Contact: [email protected]
Tel: +90 212 2310102
Address: Istanbloom Offices, Kore Sehitleri
Caddesi 16/1 Zincirlikuyu
34394 Istanbul, Turkey
---
KANAL D INTERNATIONAL
That Girl (drama) (pictured)
Zeynep, like thousands of young girls, dreams of leaving her miserable life behind. Every week, she works as a cleaner at Ozan's home. And this house is about to change her life.
Love & Hate (drama)
Tolga, a famous young actor, is at the top of his career but dissatisfied with life, and Asya dreams of studying at university but works as a shop assistant. Their paths will cross coincidentally, and their worlds will collide.
Three Sisters (drama)
After living their fairytale family life, three sisters — Türkan, Dönüş, and Derya —will all face harsh realities. Turkan learns that her husband accepted their marriage without his consent. Meanwhile, Dönüş and Derya will see their lives turn upside down due to a secret from the past.
Hekimoğlu (medical drama)
Ateş Hekimolu is a famous infectious diseases and nephrology specialist who treats unusual situations with his team. The series chronicles the day-to-day activities of this introverted, funny, and maverick medical genius who does whatever it takes to practice medicine.
Ruthless City (premium drama)
When the Yılmaz Family steps into the Karaçay family's glamorous world, a dirty secret will rock the lives of both families. Members on both sides will be put to the test by sins they were not even aware of.
Love Trap (romantic comedy)
Working-class girl Ayşe lays a trap by claiming that her boss's son, Kerem, is her lover, forcing him to marry her. Kerem plays along with Ayşe's game to unseat his father from the company. If the plan doesn't work, they might be in danger of getting trapped in their own game.
Price of Passion (drama)
Cold-blooded hitman Ferhat and idealistic surgeon Aslı are forced to marry in order to preserve Aslı's life. But Ferhat's life is too dirty for an innocent love story. What happens when the woman who saves lives is captured by the man who takes lives?
Contact: [email protected]
Tel: +90 212 413 51 11
Address:  100 Mahallesi, 2264 Sokak,
Demirören Medya Center Apt. No: 1/21
34218 Bağcılar, Istanbul, Turkey
---
LIONSGATE ENTERTAINMENT
The Final Score (drama)
Between 1988 and 1994, Andrés Escobar rose to fame as a premier soccer player in Colombia while drug-trafficking boss, Pablo Escobar, started investing his money in soccer teams. The series explores these complicated men, and delves into the question of whether the suspicious murder of Andrés is somehow connected to Pablo.
Paul T. Goldman (docu-series) (pictured)
Over a decade in the making, this genre-breaking, mind-bending true-crime/scripted hybrid series tells an astonishing tale of betrayal and empowerment that is equal parts jaw-dropping, hilarious, action-packed, and uniquely inspiring.
Power Book IV: Force (drama)
Tommy Egan puts New York in his rearview mirror for good after losing Ghost, LaKeisha, and the only city he's ever known. He detours to Chicago to close an old wound that's been haunting him, but a quick stop turns into a labyrinth of family secrets and lies that Tommy thought were long buried.
Gray (drama)
CIA spy Cornelia Gray is coming in from the cold after 20 years in hiding, dodging the government agents who suspected her of being a traitor. When Gray returns to her old life, there is a new mole in her old spy network that puts both her and her contacts in jeopardy.
Wong & Winchester (drama)
Marissa Wong, a bitter ex-cop turned private investigator, and Sarah Winchester, a former career student who manages to be both ambitious and naive, form an unlikely partnership in this female-driven procedural.
Classified (drama)
Rachel and Émile are married with two daughters and work for the Canadian Intelligence Service (CIS). Their quiet life is shattered when a shooting breaks out near the U.S. Embassy, causing an investigation that leads the CIS to think that the CIA placed a mole in their ranks.
Leopard Skin (drama)
After fleeing a botched jewelry heist, a criminal gang is forced to hide out in a remote beachside estate in Mexico. Dark and humorous complications arise when they are joined by dinner guests. When they are all taken hostage, murderous secrets, coldhearted betrayals and shocking desires bubble to the surface as everyone awaits their fate.
Hilton Hotel, Suite #1522
Contact: Raul Meneses, [email protected]
Tel: +1 (310) 449-9200
Address: 2700 Colorado Ave.
Santa Monica CA, 90404
---
MULTICOM ENTERTAINMENT GROUP
TheArchive (channel)
TheArchive is a channel dedicated to rare, retro, and 4K restored films and classic TV.  From cult movies to timeless series, a killer horror library to unearthed MOWs, TheArchive is available on both linear and VOD on any device worldwide.
TheGrapevine (channel)
TheGrapevine channel will enlighten and inspire with true stories, interviews, documentaries, music, and reality programming. Topics from food to travel, politics to religion, pop culture to current events are just a glimpse of what you'll find.
The Audrey Hepburn Story/Blonde (biographical drama)
Biographies of Hollywood's most famous actresses, Audrey Hepburn and Marilyn Monroe. Audrey Hepburn's story spans from her early childhood living in Nazi-occupied Holland to making it big in the U.S. as a movie star. Tenderly juxtaposing Marilyn Monroe's status as a Hollywood icon with her private personality, Blonde paints a picture that conveys a sense of who both Marilyn and Norma Jean really were.
Arthur Cohn Collection (library)
Multicom has acquired the internationally acclaimed Arthur Cohn library and restored each title from 35mm to 4K UHD. Titles include Academy Award winners One Day in September (1999), White Lies (1997) Black and White in Color (1976), Dangerous Moves (1984), and Sky Above, Mud Below (1961).
Neil LaBute Short Film and Series Collection (collection)
This collection features nine titles ranging from 2010-2017 that were written and/or directed by Neil LaBute. They feature talent such as Julia Stiles, Jenna Fischer, Bill Pullman, Judith Light, Adam Brody, Keith David, Thomas Sadosky, and more.
Container Masters (reality TV movie)
Repurposed shipping containers are turned into beautiful homes and unique building projects. Jim Russell, also known as the Container Master, brings clients' unique shipping container dreams to life.
But I'm A Cheerleader (comedy, drama, romance)
A naive teenager is sent to rehab camp when her straitlaced parents and friends suspect her of being a lesbian. Starring Natasha Lyonne, Michelle Williams, Clea DuVall, and Melanie Lynskey
Contact: [email protected]
Tel: +1 (310) 693-8818
Address: 10801 National Blvd., Suite 603
Los Angeles, CA 90064
www.multicom.tv – www.TheArchive.tv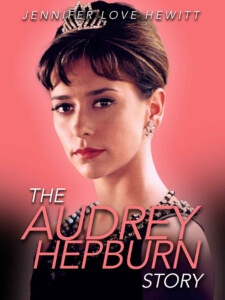 ---
SPI INTERNATIONAL
SPI International, a CANAL+ company, operates 62 television channels on six continents, including the FilmBox and Film1 brands, and a rich bouquet of thematic channels specialized in bringing the highest quality documentaries, fashion and lifestyle content, sports programming, and more. Working with over 700 operators worldwide, the global media company uses cutting-edge technology to provide its subscribers with access to its linear and on-demand content. In addition to linear offers, SPI operates multiple digital services, including FilmBox+, which has over one million subscribers and Dizi, a state-of-the-art aggregator of the best Turkish series worldwide. SPI's ever-expanding catalog of digital products also includes a wide variety of FAST channels that are currently available across the world via multiple prominent FAST service providers.
SPI International is also a leading distributor of theatrical films and television programming worldwide. SPI's solid alliances with major independent producers provide premium content with A-list stars such as Morgan Freeman, Al Pacino, and Bruce Willis. SPI's catalog presents a wide range of more than 3,000 titles, consisting of a package of 100 family-oriented movies, exciting new releases as well as evergreen library feature films and TV series. The highlights from SPI's catalog include: Mack & Rita (pictured), Banshee, Silent Night, Best Sellers, The Bricklayer, Memory, The Chase, Book of Love, Elyse, Nitram, and Panama.
Contact: [email protected]
Tel: +1 (212) 673-5103
Address: 99 Hudson Street
New York, NY 10013
---
TLN Media Group
Corazón de Campeones (Heart of Goal: The Rise of Canadian Soccer) (documentary film)
With a new generation of players from diverse backgrounds and identities, Canadian soccer is finally on the rise. The documentary follows the story of the Canadian national team and midfielder Jonathan Osorio, as they fight to qualify for a World Cup after 36 years.
Candombe: Canciones de Libertad (Songs of Freedom) (documentary)
Candombe is a style of music and dance originating from enslaved Africans who kept its essence alive as they were transported to Uruguay. Today, Uruguayan Canadians living in Montreal are preserving this unique style of song and rhythm and making it part of our Canadian heritage.
Dia de los Muertos (Day of the Dead) (documentary)
The Mexican tradition of honoring the dead is making an impact on Hispanic culture and traditions in Canada. This documentary examines why Dia de los Muertos is considered one of the most important cultural traditions to Mexican Canadians.
Mi Nombre es Ripley (My Name Is Ripley) (children's series)
A 24-part children's Spanish-language learning series starring an adorable French bulldog named Ripley.
Mangia Quebec (docu-series)
Host and renowned Canadian chef/restauranteur Michele Forgione visits with six Italian Canadian families across various regions in Quebec to share their inspiring stories, traditions, and passion for food.
Opening Food & Travel Series (food and travel series) (pictured)
A sumptuous six-season food and travel exploration series with TV personalities and top Canadian chefs Rob Rossi and Craig Harding discovering Italy, Argentina, Canada, and Spain in search of culinary inspiration.
Contact: Lily Caputo, [email protected]
Tel: +1 (416) 744-5739
Address: TMG Worldwide Media Distribution Inc.
Columbus Centre
901 Lawrence Ave West, Level 2
Toronto, Ontario M6A 1C3 Canada
---
VISION FILMS
Elvis The Pig (family)
A young girl must sell her pet pig, Elvis, to a local farmer to save the family farm. However, the pig is in danger, as the farmer is planning a pig roast and not a forever home. The whole family bands together to save Elvis, reclaim their farm, and prove that love is worth more than money.
Alpha Code (sci-fi, action) (pictured)
After losing both his wife and his daughter to mysterious disappearances, a man begins to see a strange symbol everywhere. Waking up in the hospital surrounded by armed agents, he escapes and encounters a woman and her off-grid community that holds the key to a larger conspiracy involving alien abductions and the creation of human hybrids.
The Legend of the 81-Point Game (sports)
Widely regarded as one of the greatest basketball players of all time, Kobe Bryant spent his entire 20-year career with the Los Angeles Lakers. Nicknamed the "Black Mamba," he was a predator on the court, shredding his opponents' defenses, and scoring up to 81 points in a single game.
SOS Survive or Sacrifice (thriller, action)
Two sisters are reunited on a Mediterranean Island. One of them agrees to a ride on a hot air balloon with locals. But disaster strikes and the balloon is carried far out to sea. Running out of gas, Kate and her friends battle for their lives. Meanwhile, back on land, the younger sister has become an unwanted "material witness" to a crime and matters take a dramatic twist.
Contact: Florie Porte, [email protected]
Tel: +1 (818) 784-1702
Address: 333 Washington Blvd, #357
Marina Del Rey CA 90292
---