Suspense and surprise in movies and TV shows are now also controlled by MBAs, since it has been found that those two creative elements are a function of information economics and, therefore are, mathematical problems.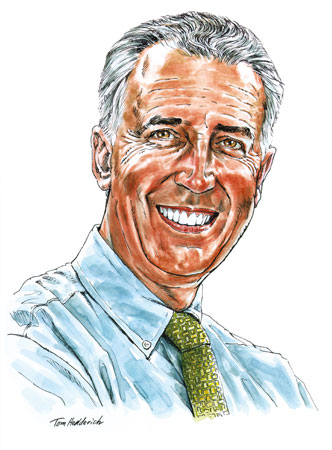 Most, if not all, football (soccer) aficionados tend to agree that an exciting match (even for fans of the losing team) is when a club scores the winning goal at the 90th minute or during extra time, as was the case for Manchester United vs. Bayern Munich in the 1999 UEFA Championship League final. In that game, Manchester scored two goals during extra time to win 2-1.
A different type of excitement is when a football match is decided by a penalty shootout, as in the Italy vs. France match during the 2006 World Cup final that saw Italy win five penalty kicks against France's three.
For some fans, the anxiety of watching each penalty kick live on TV is too much to bear, so they prefer to first learn the final score and later calmly watch the actual kicks.
Last February, the Journal of Political Economy from the University of Chicago, published a study to see how these lessons could benefit drama-based entertainment.
The technique is called "information economics" and is inspired by the Austrian economist Friedrich Hayek's article "The Use of Knowledge in Society," published in The American Economic Review in 1945.
According to the Journal's aforementioned article, titled "Suspense and Surprise," people "derive entertainment from suspense and surprise," and "the capacity to surprise an audience is a scarce resource." The study's three authors, economists Jeffrey Ely, Alexander Frankel and Emir Kamenica, assert that people enjoy learning the outcomes (of games and/or movies), but not too quickly. The authors first distinguished between "suspense" and "surprise," where the former is experienced before the fact and the latter is experienced after the fact. Then the authors determined that "how to generate the most suspense or the most surprise becomes a mathematical problem."
The economists also asserted that in order to create surprises (they call them "thrills"), at times movies must be "boring."
These analyses generate some considerations: It is agreed that it is difficult to surprise a movie or TV audience, since the soundtrack often gives the outcome away. Horror movies do not generate surprise; at most they create suspense and fright. Plus, movie and TV promos, critic reviews and word of mouth eliminate most of the surprises; therefore, moviemakers and TV show creators only have "suspense" as the main "mathematical" element to leverage.
A final observation is that, since the MBAs took over the "creative" aspect of entertainment, it is not surprising that a mathematical tool is being utilized to create suspense and surprise in film and TV shows.
Dom Serafini
Audio Version (a DV Works service)
Please follow and like us: