Spring Content Listings 

2020
Backstreet Rookie (Korea) (scripted series)
A fresh romance happens between store owner Choi Dae-Hyun and a girl he met four years ago who comes back into his life as a part-time worker and college student.
Generation Dating (format) (pictured)
Two singletons — one young and one older — work as the other's personal dating coach. What will they teach each other about finding love and believing in themselves?
Top Dog (format)
Teams of highly skilled dogs and their handlers are tested on obstacle courses designed to mimic real-life challenges police K-9 heroes face on the beat.
Learning to Skateboard in a Warzone (if you're a girl) (factual)
Follows a class of girls at Skateistan, a nonprofit that began as a skate school in Kabul in 2007 and grew into a multinational educational initiative.
Shadows of Hiroshima (factual)
Provides a gripping account of history, drawn from more than 20 hours of declassified U.S. and Japanese archives, on the 75th anniversary of the Hiroshima and Nagasaki bombings.
Court Cam (factual)
Enter America's courtrooms with a front row seat to some of the wildest and most outrageous courtroom moments recently caught on tape.
V.C. Andrews Series (movie)
Heaven Casteel and her siblings cope with the aftermath after their father devises a scheme that threatens to destroy their dreams and separate the family forever.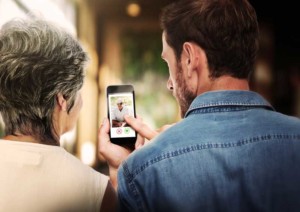 ---
Make It with You (romance series) (pictured)
Billie and Gabo meet in Croatia where the two develop a friendship. But when Gabo returns to the Philippines to run his wealthy family's company, Billie is left heartbroken.
24|7 (action drama series)
Mia works as a night shift security guard at a hospital to provide for her son Xavier. When a severe strain of dengue spreads and Xavier is infected, Mia will stop at nothing for a cure.
The Soulmate Project (romance series)
In a dystopian future, two individuals are assigned to be soulmates. At first the couple despises each other but soon fall in love.
Love Thy Woman (family drama series)
Stepsisters Dana and Jia are being groomed to lead their father's multi-million dollar real estate business. After a tragic car accident, Dana falls into a coma and Jia and her sister's husband form an unlikely romance.
Block Z (action thriller)
Medical student PJ finds herself in the thick of a zombie outbreak that started in the campus hospital. With the help of her father and friends, she finds a way to escape.
www.abs-cbn.com/internationalsales
---
2021 63rd Annual Grammy Awards (music awards show) (pictured)
"Music's Biggest Night" will take place on January 31, 2021. The recent 62nd Grammy telecast, hosted by Alicia Keys, delivered music's brightest stars, with performances from Lizzo, Billie Eilish, Jonas Brothers, Ariana Grande, and more.
Shallow Grave (reality series)
This investigative series explores the scattered locations where bodies have been buried in shallow graves, and provides clues to help viewers find the killer.
Let's Go Crazy: The Grammy Salute to Prince (music show)
An incredible mix of both new and legendary talent gather to pay tribute to the "Purple Rain" artist who taught the world how to party like it's 1999, including H.E.R., Alicia Keys, John Legend, Beck, Gary Clark Jr., Earth, Wind & Fire, and many more.
Top 20 Funniest (reality series)
A countdown of the week's most hilarious videos, featuring the best viral videos, home movies, event footage, news bloopers, and more.
2021 27th Annual Screen Actors Guild Awards (awards show)
Entertainment's biggest stars vote solely for actors. Those honored at this year's 26th annual event included Joaquin Phoenix, Renée Zellweger, Brad Pit, and Laura Dern.
Elvis All-Star Tribute (music variety show)
Superstars Jennifer Lopez, Ed Sheeran, Shawn Mendes, Blake Shelton, Keith Urban, John Legend, and more, celebrate the 50th anniversary of Elvis Presley's iconic 1968 Comeback Special.
Help! My House Is Haunted! (reality series)
Families attempt to reclaim their homes from unwelcome spirits and unexplained supernatural phenomena.
GR5: The Wilderness (scripted series) (pictured)
When a young woman goes missing along the GR5 trail, her friends and family uncover the truth behind her disappearance. When new evidence is unearthed, there is renewed hope of finding her alive.
The Hunt For A Killer (scripted series)
Based on a true story, this series follows the unwavering journey of a detective who solved numerous homicides in Sweden during the 1980s.
Ben Fogle: Starting Up Starting Over (unscripted series)
Ben Fogle meets four families who have decided to quit the 9-to-5 city life and pursue their dream lives by starting their own businesses in the countryside.
How To Look Good Naked (unscripted series)
Super-stylist Gok Wan returns to help a new generation of people suffering from a lack of body confidence and helps them feel good about how they look.
How To Cure Your IBS (unscripted series)
Three of the most severe IBS sufferers talk about the impact of the condition on their lives and undertake treatments to see which are most effective in stopping their IBS.
SAS: Who Dares Wins (unscripted series)
Twenty-five men and women train in the ancestral homeland of the SAS, Scotland, where the volatile weather and harsh landscapes are the perfect crucible to help create the ultimate soldier.
Scottish Road Trip (unscripted series)
Comedian Frank Skinner and novelist Denise Mina set out to recreate the Scotland tour trip taken by writers and friends Samuel Johnson and James Boswell in the 18th century.

---
Icon: Music in the Frame (music documentary)
Big-name photographers and modern-day talent discuss the world-famous images they create as they share the secrets behind capturing the essences of global music legends.
Bloodline Detectives (true crime documentary) (pictured)
Shares key witness testimony, interviews with forensic and psychological experts, and reconstructions of crimes blended with archival footage, to show modern and futuristic crime-solving techniques.
Driveways (drama)
Single-mother Kathy travels with her shy eight-year-old son to sell her late sister's house. During the process, Kathy's son develops an unlikely bond with a Korean War veteran who lives next door.
The Dog Doc (documentary)
Follows Dr. Marty Goldstein and his colleagues as they combine conventional medical training with cutting-edge alternative therapies to help previously hopeless animals (and their owners).
Browse (thriller)
A man becomes convinced that his identity has been hacked and that someone is using it to manipulate and control him.
Rewind (documentary)
Sasha Neulinger revisits events from 20 years ago to piece together a story about the cycles and consequences of abuse and what it means to heal.
The Short History of The Long Road (drama)
Nola grew up living out of a van with her charismatic dad, Clint. When tragedy strikes, Nola realizes that life as an outsider may not be her only choice.
---
Hekimoglu (medical drama)
An anti-social, witty, and arrogant medical doctor saves his patients from infectious diseases.
Maids (drama series) (pictured)
Four maids work in four different houses that are part of a luxury compound called Cennet Sitesi in Istanbul, where they have mysterious and intriguing relations with their employers.
New Life (drama series)
Captain Adem, a former Special Forces soldier, is tasked with protecting the young wife of a powerful businessman. This business engagement becomes a conflict between love and family.
Ruthless City (drama series)
After moving to Istanbul, Seher crosses paths with Agah, who comes from the same small town. This serendipitous meeting will test both their families.
Love Trap (romantic drama series)
Ayse, who comes from a poor, working-class family, busts her boyfriend canoodling with her best friend, then plots to marry Kerem, whose family owns a successful textile factory.
---
The Teacher (drama series) (pictured)
Physics teacher Akif holds his students hostage so that they face the truth behind the death of their classmate Rüya. The students slowly uncover their classmate's story and admit their own guilt in what happened.
The Choice (drama series)
Irfan's life is turned upside down when he is wrongfully terminated from his job as a professor and his son gets sick. He soon finds himself on a dark adventure he never could have imagined.
A Miracle (medical drama series)
Ali, an autistic savant medical school graduate, dreams of becoming a surgeon. His godfather decides to give him a chance and hires him for a six-month trial period at a private hospital.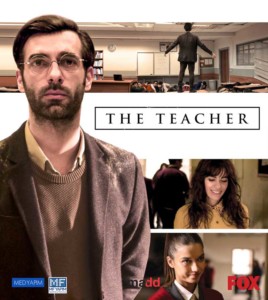 ---
The Silence of Water (drama series) (pictured)
The disappearance of a young girl is a dramatic starting point to an investigation that will expose what is behind the respectable façade of a small seaside village.
On The Brink (medical drama series)
Tosca Navarro, the head of a psychiatric unit at the cutting edge of treating adolescents with mental disorders, always manages to help her young patients by leading investigations that often bring her to diagnose and cure those cases that seem unsolvable.
Amanda (drama series)
With her professionalism and charm, a young nurse earns the trust of the Santa Cruz family. Fourteen years ago, the four Santa Cruz brothers raped her and now she is ready to make them pay.
Love And Sacrifice (period drama series)
The series' protagonists live out their passions with staggering intensity among the striking scenery of the Carrara marble quarries.
---
Golden Cage (romantic drama series) (pictured)
Despite their hostile families, Zuluf and Kenan will nurture their relationship through tears and patience.
Melek: A Mother's Struggle (romantic drama series)
A powerful woman fights to protect her children, and sacrifices everything for them in the process.
My Champion (drama series)
After Kafkas's wife passes away, the boxer will be forced back into the ring when he learns his son has the same disease as his wife.
Hold My Hand (romantic drama series)
With her father recently dead and her brother missing, Azra meets Mrs. Feride. When Mrs. Feride offers her an incredible opportunity, Azra meets the spoiled Cenk.
The Circle (crime drama series)
Kaan and Cihangir struggle to understand their interrelated pasts while balancing the demands of a criminal organization.
Resurrection: Ertugrul (epic drama series)
The hero Ertugrul struggles to find land for his tribe and the woman he loves.
Surprise Marriage (romantic drama series)
Born and raised in the same neighborhood, Itir and Tarik fell in love and secretly married while at university. How long can they keep this marriage from their parents?
---
Grisù (comedy adventure series) (pictured)
Grisù wants to become a firefighter when he grows up. There's just one problem: he's a dragon. Even though Grisù only breathes out little sparks, his father Fumé sees him as a fire-breathing dragon in the making.
MeteoHeroes (comedy adventure series)
Six friends discover their supernatural powers of controlling the weather and atmospheric phenomena, and take on seemingly impossible challenges the planet faces every day.
Robot Trains 3 (comedy adventure series)
The Rail Watch experience new and unexpected adventures, while rising to meet new challenges and old opponents.
House of Talent (web-based live-action series)
A crew of 20 teenage online influencers test their talents in different areas such as cooking, science, fashion, music, and more.
Agent 203 (action comedy series)
Zoe, a 13-year-old living with her dad, meets an alien named Ulav who drops an out-of-this-world secret. Zoe learns that her mom is a secret intergalactic agent who has gone missing.
Aliens vs Cavemen (slapstick comedy series)
Nump, Berf, and their a crew of aliens must capture a troop of pre-historic cavemen to take back to their planet's zoo. However, the cavemen foil all of their attempts.
Sissi The Young Empress (comedy adventure series)
Sissi finally marries Franz and lives in Schönnbrunn as an empress. Even though she's royalty, Sissi is still the free-spirited and strong-willed princess her fans know and love.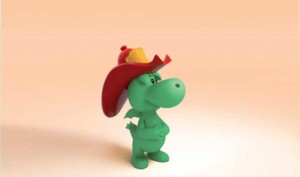 ---
The Archive (channel)
Dedicated to folks who love rare, retro, and 4K-restored films and classic TV, with legends such as Boris Karloff and John Wayne to contemporary stars like Reese Witherspoon and Jared Leto.
The Grapevine (channel)
Features hundreds of documentaries, specials, and unscripted series, covering topics including food, travel, politics, pop culture, crime, current events, and social issues.
Remarkable Life of John Weld (biographical drama) (pictured)
Tells the true story of John Weld, who went from a stuntman during Hollywood's golden era to a journalist and novelist.
A Woman Called Moses (historical period drama)
Escaped slave Harriet Tubman risked recapture each day by organizing the Underground Railroad, which allowed hundreds of enslaved African Americans to escape to freedom in the North.
Blood 13 (thriller)
A reckless female detective faces a gruesome crime scene in a basement bathroom during a murder investigation. When a fellow detective insists that her case is part of a larger serial killing spree, she puts herself in the killer's sights to bring him to justice.
Fat Legs (dramedy)
Dreading the uncertainty of her future, Anna travels to her best friend's Paris home where he is eager to find a distraction from his own problems
The Great Escape 2 (action-adventure)
A former POW leads a special task force to hunt down those responsible for carrying out the orders to murder 50 of the 76 escapees from Stalag Luft III.
---
Ultimate Love (telenovela) (pictured)
Angélica, known as Poderosa, experiences a drastic change in her life when she meets Miguel. They learn of an incident involving them both that leads Angélica on a path to revenge.
Jezebel (Jezabel) (telenovela)
A Phoenician princess uses her beauty to seduce King Ahab and marry him so that she can become queen. She then attempts to impose the worship of pagan gods on the public.
Topíssima (telenovela)
An ongoing police investigation implicates all the main characters in this telenovela that depicts the struggles of the modern workplace.
Jesus (Jesús) (soap opera)
Tells the fascinating life story — from birth to resurrection — of the man who changed the world.
Apocalypse (Apocalipsis) (soap opera)
Begins in 1980s New York where four university students meet, then takes place across three generations.
The Rich and Lazarus (El Rico y Lázaro) (soap opera)
A romantic drama about three inseparable childhood best friends is set against Nebuchadnezzar's invasion of Jerusalem.
The Promised Land (La Tierra Prometida) (soap opera)
Joshua, the newly appointed leader of the Hebrews, is an experienced warrior gifted with courage and a powerful belief in God. He leads his people to Canaan.
---
SPI International is a global media company operating 40 television channels on six continents. Working with over 1,400 operators worldwide, SPI uses state-of-the-art technology to provide its 65 million subscribers with access to SPI's linear and on-demand content. SPI International is also a leading distributor of theatrical films and television programming worldwide. SPI's catalogue consists of over 3,000 titles, including new releases and evergreen library feature films and TV series covering a wide range of genres. Last year, the company launched its production arm and its first partnership is with movie director and producer Philippe Martinez, Goldfinch and Highfield Studios, and MSR Media International. The partnership calls for TV series and movies, including mafia comedy Mister Mayfair, TV series Salvage Marines, sci-fi action comedy The Intergalactic Adventures of Max Cloud, and the crime trilogy Miss Willoughby. The company's slate also includes Let There Be Love (pictured), a heart-warming comedy revolving around a father and daughter struggling to get by after a devastating loss. SPI International also has plans to launch FilmBox Plus, which is expected to roll out worldwide by the end of 2020.
---
Anjelica's 22 Minute Workout (fitness series) (pictured)
Associate producer, writer, and host Anjelica Scannura leads her workouts with retro beats and fashion but combines today's lower impact aerobics with weights.