MIPTV

 

2018
A+E NETWORKS
Stand P3.C1
Harry & Meghan: A Royal Romance (TV movie)(pictured)
Chronicles the highly publicized courtship between Britain's Prince Harry and American actress Meghan Markle.
American Princess (scripted series)
Tells the story of an Upper East Side socialite whose wedding derails when her fiancé is caught cheating. Then she runs away to a Renaissance Faire.
Project Blue Book (mystery series)
Dr. J. Allen Hynek is recruited by the U.S. Air Force to lead a clandestine operation that researches UFO-related phenomena.
Love At First Flight (reality TV format)
Eight individuals are matched into romantic couples. Each couple will travel together, and will be tested in unique situations and stressful scenarios.
Glam Masters (reality TV format)
Kim Kardashian looks for America's next Superstar Beauty Influencer to be part of Kim's Glam Squad and run Kardashian Beauty.
Vintage Queens (reality TV format)
Bargain hunters raid the clothes racks at thrift shops to demonstrate that great style can come inexpensively.
The Men Who Built America: Frontiersmen (historical mini-series)
Tells the historic adventures of America's mythic figures: Daniel Boone, Lewis & Clark, and Tecumseh, among others.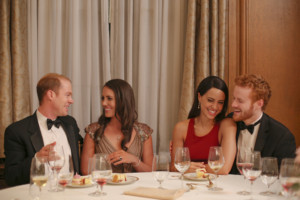 ---
ALFRED HABER DISTRIBUTION
Stand P-1.L50
Help! My House Is Haunted (paranormal reality series)
A team of experts investigates the unwelcome spirits inhabiting families' homes.
Shallow Grave (crime investigation series) (pictured)
Examines the clues left behind by killers who leave their victims in the trunks of cars, in suburban parks, or along freeways.
2019 61st Annual Grammy Awards (music awards show)
Presents music's brightest stars. This year's event included performances from Kendrick Lamar, Lady Gaga, and U2, among others.
Top 20 Funniest (reality series)
A countdown to the week's most hilarious video, showcasing the best viral videos, home movies, and news bloopers out there.
2019 25th Annual Screen Actors Guild Awards (awards show)
The ceremony that celebrates actors' talents will take place on January 27, 2019. Honorees for the 24th annual event included Gary Oldman and Frances McDormand.
Elton John: I'm Still Standing — A Grammy Salute (music variety show)
Today's top music stars, from Ed Sheeran to Miley Cyrus, will be part of the performance-packed gala concert, which honors Sir Elton's musical legacy.
Caught Red-Handed (reality series)
Records security experts who videotape and confront shoplifters in the act of stealing.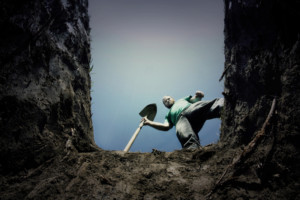 ---
ATV
Stand P-1.J2
Lifeline (family drama series) (pictured)
Nefes is a child bride whose husband, Vedat, beats her. She thinks she can't escape, but when businessman Mustafa and his young brother, Tahir, come to visit, she and her young son stow away in Tahir's van.
We Are Not Innocent (family drama series)
Selin, the daughter of the victim, will unwittingly fall for her father's killer.
Don't Leave Me (family drama series)
Arzu is a middle-aged woman with a happy marriage, two sons, and lots of secrets, including the fact that she bore a child after being raped.
Orphan Flowers (drama series)
Tells the story of Eylül, an orphan, who is both lucky and unlucky enough to be attending a luxurious private college.
Love and Hate (drama series)
Ali is in prison for murdering Ahmet, and Mavi is his pen pal. The two plan to wed. Little does Ali know that Mavi is actually Ahmet's sister, and she plans to kill Ali on their wedding night.
Wedlock (family drama series)
Aylin thinks she's marrying a mild-mannered surgeon, but when Yekta turns violent, she's heartbroken. She's more heartbroken when her son turns out to be like his father.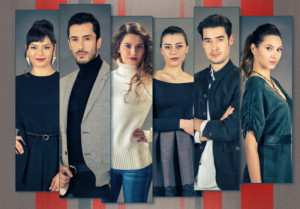 ---
BANIJAY RIGHTS
Stand C20.A
6 Robots & Us (factual) (pictured)
Six families welcome robots into their homes. The two-part series follows the families from their initial meetings to growing dependence on the robots' services.
Carlos the Jackal (factual)
Sophie Bonnet visits Ilich Ramirez Sanchez, a.k.a. Carlos "The Jackal," in jail in Poissy, a suburb of Paris, over a three-year period.
The Secret Life of Kids (factual entertainment)
The U.S. adaptation is filmed in Los Angeles with a group of five-year-olds from across America who enter the complex social arena of preschool.
Wanna Bet (game show entertainment)
Members of the public audience perform unusual or difficult tasks while celebrity guests bet on the outcome.
Child Support (format)
Adult contestants must answer 10 open-ended questions, and if they answer incorrectly, a child can save them with the right answer.
Versailles (scripted series)
Louis XIV has solved the Poison Affair and won the war against Holland. The king's ambition is growing ever larger, however, and the Revolution is near.
---
BOMANBRIDGE MEDIA
Stand P-1.E18
Where Spiders Dwell (nature & wildlife series)
Explores the astonishing places where different types of arachnids live and how they adapt in the face of hostility.
Hanakappa (kids' animation series)
Tells the story of a little kappa boy who lives in a village with friends, family, and some naughty foes.
Buddy Thunderstruck (kids' animation series) (pictured)
A truck-racing dog brings outrageous, high-octane adventures to the town of Greasepit.
Gamerz (game show format)
Twelve contestants will live in the Gamerz House where they will be tested in daily interactive eSports challenges and matches.
World Cup Postcards (sports series)
Viewers go on a tour of the 2018 FIFA World Cup's host country, where the nation's culture and history are displayed.
Delicacy Hunter: On the Silk Road (lifestyle series)
Chef Jamie journeys for new gastronomic experiences along the ancient network of trade roads.
Signed, Sealed, Delivered: Home Again (drama)
A mother and her child are on the run, but before they can make it home, she must face a hard truth.
---
CALINOS ENTERTAINMENT
Stand P-1.M51
Forbidden Fruit (drama series) (pictured)
A tale of two sisters: Zeynep, who lives by her ethics and wants a successful career that she worked hard for, and Yildiz, who wants nothing more than to marry rich.
Our Story (romantic drama series)
Filiz, the oldest of six kids, is forced to become a surrogate mother to her siblings since her useless alcoholic father cannot parent them.
Woman (drama series)
Bahar is a woman who suffered much loss in her life, from being abandoned by her mother to her husband's unexpected death.
---
CBS STUDIOS INTERNATIONAL
Stand R7.E2
Instinct (crime drama series)
A former CIA operative is enlisted by the NYPD to catch a serial killer.
SEAL Team (military drama series)
An elite unit of Navy SEALS is deployed on high stakes missions around the world.
9JKL (family comedy series) (pictured)
Josh Roberts, a newly divorced actor, lives in an apartment between his parents and his brother.
Escape at Dannemora (drama series)
A stranger-than-fiction account of the summer 2015 prison break of two convicted murderers from a correctional facility in upstate New York.
Strange Angel (drama series)
Follows the life of Jack Parsons, a disciple of the occultist Aleister Crowley, who regularly straddles the fine line between genius and madness.
$1 (mystery-thriller series)
Each episode portrays the deep class and cultural divides in an American town rocked by murder.
The Twilight Zone (science fiction series)
Reboots the original science fiction series with executive producers Jordan Peele, Simon Kinberg, Marco Ramirez, Win Rosenfeld, and Audrey Chon.
---
DICK CLARK PRODUCTIONS
Stand P0.A27
The 2018 Billboard Music Awards (music awards show) (pictured)
Features musical performances from celebrated honorees. Last year's show included performances from Bruno Mars, Celine Dion, and Lorde, among others.
The 46th Annual 2018 American Music Awards (music awards show)
With over 16 musical performances, the awards show honors the most influential and iconic artists.
Fail Army (non-scripted comedy)
Compiles hilarious blooper videos and epic fail videos.
The Football Show (factual entertainment)
Each episode offers exclusive access to the personal lives of elite players, showing what they do when off the field.
The BEST FIFA Football Awards 2018 (awards show)
The best players, managers, and ambassadors will gather to celebrate highlights from the 2017-2018 season.
Unknown Champions (competition format)
People with shocking talents compete in activities that range from computer hacking to wingsuit flying.
The Pet Show (non-scripted comedy)
Each episode is packed with laugh-out-loud clips and montages of beloved pets.
www.dickclark.com/international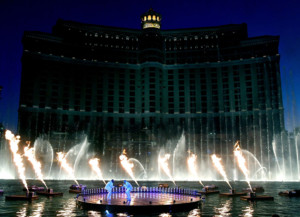 ---
FILMRISE
Premium Lounge
Breath (drama) (pictured)
Two teenage boys in Western Australia form an unlikely friendship with a mysterious older adventurer who pushes them to take risks.
Gamechangers: Dreams of BlizzCon (sports documentary)
Two of the world's best StarCraft II players navigate the high-stakes world of professional e-sports.
Dark River (mystery drama)
Alice returns to her home village following the death of her father to claim the family farm that she believes should now belong to her.
The Neighborhood (drama)
A group of small-time hoodlums living in Brooklyn unwittingly gets caught up in a war with an old-school mafia kingpin.
The Red Maple Leaf (crime drama)
After the tragic deaths of his wife and daughter, Detective Alfonso Palermo focuses his attention on locating the kidnapped daughter of a U.S. ambassador.
Unseen: Victims & Survivors of the Cleveland Strangler (documentary)
Investigates the killing spree of sex offender Anthony Sowell.
Modern Hero (digital series)
Celebrates women who are shattering the glass ceiling in their careers, featuring educators, businesswomen, and celebrities who are inspiring young girls to dream big.
---
GLOBAL AGENCY
Stand R8.E17
Heritage (reality show)
An old, rich widow without an heir tries to find the perfect person to share her legacy with from a pool of six contestants. She will pick one to be her heir.
The Remix (music talent show) (pictured)
DJs and singers are paired up for 13 weeks to compete for big money and the chance to cut their own album with a famous music label.
My Life is a Scenario (reality talent show)
Contestants are put into real-life acting challenges in order to find out who the funniest person really is.
Looking For My Mother (reality show)
Three experts help five sons/daughters find their biological mothers using DNA testing.
Kids Cook the Funniest Things (cooking entertainment series)
Kids control the kitchen and create their fantasy foods right in front of our eyes.
My Dangerous Wife (drama series)
Alper and Derin seem to be happily married, but are anything but. Alper is cheating with Seda, who wants him to poison his wife, so they won't have to give up her fortune.
Sultan of My Heart (period drama series)
The tale of Mahmoud II, Sultan of the Ottoman Empire, and Anna, a hardworking Russian girl sent to the palace to teach his children French. They fall in love at first sight.
---
GRB ENTERTAINMENT
Stand R7.K17
Man at Arms (science docu-series) (pictured)
Expert craftsmen recreate iconic weapons from video games, movies, and comics.
Whacked Out Sports (factual comedy series)
Showcases clips of side-splitting professional and amateur sporting mishaps, crashes, and bloopers from around the globe.
Hollywood Divas (lifestyle docu-series)
Six actresses compete to get to the top of the celebrity heap.
It Happened Here (factual series)
Explores locations connected to some of the most infamous events in pop culture history, including the places where Marilyn Monroe and Tupac died.
The Stalker Files (factual crime series)
Looks into frightening celebrity stalking cases involving the likes of Gwyneth Paltrow, Steven Spielberg, Madonna, and more.
For My Man (factual crime series)
Tells the shocking stories of women who've committed crimes for the men they love.
Tech Toys 360 (science series)
Each episode looks into the cutting-edge technology behind modern wonders, and introduces viewers to the genius folks who brought them to life.
---
GUSTO WORLDWIDE MEDIA
Stand P3.B22
Flour Power (food series) (pictured)
A host inspires viewers with simple and extravagant baked goods.
Bonacini's Italy (food series)
Michael Bonacini cooks sumptuous Italian food.
One World Kitchen (food series)
Features nine international cuisines, including Italian, Indian, Thai, and Greek.
Fish the Dish (food series)
Demystifies the cooking of seafood, while also celebrating the joys of sustainability.
The Latin Kitchen (food series)
Discover the delectable cuisines of Mexico, Venezuela, and Spain.
Spencer's Big 30 (food series)
Learn how to cook healthy, family-style meals in around 30 minutes for around 30 dollars.
The Urban Vegetarian (food series)
City-dweller Desiree Nielsen demonstrates how to prepare veggies into a variety of delicious meals.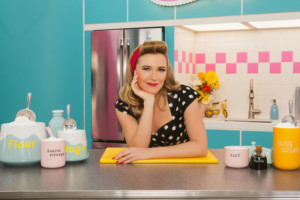 ---
INTER MEDYA
Stand C16.D
The Pit (drama series) (pictured)
The Koçova family is okay with some crime, but do not allow drugs to be used or sold in Cukur. When one upstart breaks the ban, this means war.
The Perfect Couple (game show format)
16 contestants will live each day to the fullest in a Caribbean villa. But there isn't enough room for everyone, so they'll compete in order to score a limited number of room keys.
Broken Wings (drama series)
Siblings Zeynep, Emre, Cemre, and Aysun are left alone and poor after their father's sudden death.
Mrs. Fazilet & Her Daughters (drama series)
Mrs. Fazilet dreams of becoming rich. She plans to use her youngest daughter in order to get there, much to the annoyance of her older daughter.  
Money Monster (game show format)
Contestants win the money they manage to count after a correct answer. In order to keep the money, they have to know the exact amount they count.
1 vs. 10 (game show format)
A single contestant will be asked 10 questions. But instead of answering those questions, he needs to choose one person among 10 who he thinks would not know the answer.
---
KABO INTERNATIONAL
Stand P-1.J56
The Break-Up (social experiment format)
Using proven and existing couples therapy methods, real-life couples will find solutions to their domestic and romantic problems.
Solved! Forensic Police Files (crime docu-series)
Each episode focuses on a specific crime and reveals how DNA, ballistics, and forensic biology play a part in the resolution of crimes.
Our Crazy Family (scripted comedy format) (pictured)
A pick'n mix sitcom that follows the hilarious antics of a family across three generations.
Tilt (virtual game format)
Using virtual reality and mixed reality production techniques, each episode features millennial celebrities facing off in VR games.
Who's Who (game show format)
Contestants must guess the special talent of six strangers by testing them in question and answer segments, challenges, and performances.
Cops on the Block (scripted comedy format)
A police captain and his crew of overzealous cops enforce law and order through hilarious antics.
On Duty 24/7 (medical documentary series)
Viewers go behind the scenes of a busy hospital to witness the problems and challenges doctors face while saving lives.
---
KANAL D
Stand R9.A32
Mehmed The Conqueror (historical drama series) (pictured)
The young sultan overcomes many difficult obstacles before finally conquering Constantinople.
Wounded Love (dramatic romance series)
The story of an epic romance with strong characters, timeless human emotions, and a penetrating script.
Price of Passion (dramatic romance series)
Ferhat is a hitman. Aslı is an idealistic doctor. After Aslı operates on a man that Ferhat shot, she is forced to marry him to save her life.
Tales of Innocence (drama series)
An accident on a rainy night changes the lives of three people in a story of crime, power, and revenge.
Wildrose (family drama series)
Gülizar lives in one of Izmir's poorest neighborhoods, but when her rich father passes away, he leaves her a great deal of money.
---
KEW MEDIA GROUP
Stand C15.A6
The Bletchley Circle: San Francisco (drama series) (pictured)
Set during the 1950s, the drama series follows Millie and Jean as they travel to America and team up with a pair of U.S. code-breakers.
Frankie Drake Mysteries (detective drama series)
Set in the 1920s, the only female detective crew in Toronto, Canada, takes on tough cases that the police department doesn't want to touch.
Crawford (comedy series)
The unusual story of a group of raccoons that invades a dysfunctional family's home and brings new life to this not-so-typical family.
Can't Cope, Won't Cope Season 2 (comedic drama series)
Aisling and Danielle continue to figure out adulthood, learning from bad decisions and grabbing onto opportunities.
Bud Empire (documentary series)
Chronicles the entrepreneurial journey of Bob Kay, one of Canada's most uncompromising marijuana advocates.
Soufra (documentary feature)
Follows Mariam Shaar and her team of fellow refugee women as they launch a catering company.
One Million American Dreams (documentary feature)
Explores Hart Island, a cemetery that has served as the final resting place for over one million New Yorkers.
---
LIONSGATE ENTERTAINMENT
Stand C15.A8
Sweetbitter (drama series) (pictured)
Tells of a young woman's coming of age. She gets a job as a waitress and is quickly immersed in the possibility that New York City represents.
Vida (drama series)
Two Mexican-American sisters from Los Angeles' Eastside are confronted with a shocking truth about their mother and with memories of their old neighborhood.
Wrong Man (documentary series)
A team of experts and investigators track down new evidence and witnesses to uncover the irresponsibility that takes place inside the criminal justice system.
Little Women (event series)
The classic coming-of-age story traces the lives of four sisters — Meg, Jo, Beth, and Amy March — on their journey from childhood to adulthood.
Howards End (event series)
Explores the story of two independent and unconventional sisters and the men in their unorthodox lives.
The Girlfriend Experience (drama series)
Christine Reade, a second-year law student and a new intern at a prestigious firm, shifts her focus when a classmate introduces her to a world of young women who offer sexual and emotional relationships at a high price.
Grace and Frankie (comedy series)
Two women strike up an unlikely friendship after both their husbands, Robert and Sol, announce that they are in love with each other.
---
MEDIASET DISTRIBUTION
Stand R7.F7
Winds of Passion (family drama series) (pictured)
Tells the intertwined stories of Giovanna, a young Neapolitan searching for her true origins, and the Licata family, southern migrants hunting the killer of one of their own.
Ordinary Echoes (anthology series)
A collection of four TV movies: Libero Grassi (Walking Tall), Emanuela Loi (A Brave Choice), Mario Francese (Justice for My Father), and Renata Fonte (Standing For My Land).
Love and Sacrifice (period drama series)
Explores life against the backdrop of the Carrara marble quarries from the last year of the Belle Époque through World War I.
The Immature (comedy series)
A group of friends must retake their final high school exams 20 years after graduating, forcing the crew to get to know each other as adults.
Love Snack (sketch comedy series)
Two roommates search for their soulmates in a most unusual locale: McDonald's. They make a deal to date a different person every day at the famed fast food joint.
The Desk (talk show series)
Famous personalities serve as both interviewers and interviewees, switching roles after a countdown board reminds them to do so.
The Catcher (quiz show format)
Viewers can get a special app that will allow them to literally see the answers jumping out of their TV screens. They are then tasked with "catching" those answers.
---
MISTCO
Stand P-1.N51
Mehmetcik: Kûtulamâre (epic drama series) (pictured)
Tells the epic tale of orphan Mehmet, who dreams of one day joining an elite troop run by Suleyman Askeri Bey.
The Prisoner of Love (romantic drama series)
Troubled by his mother's abandonment, Omer enters a marriage with Zehra to make his sister happy.
The Last Emperor (epic drama series)
Tracks the real-life events of the last Ottoman emperor, Abdulhamid Han, who led an ambitious empire, but faced opposition from family and state traitors.
Resurrection: Ertugrul (epic drama series)
The hero Ertugrul struggles to find land for his tribe and the woman he loves.
Ege and Gaga (animated series)
The title characters head off on nature adventures in which the two learn new facts about their surroundings.
Jade (animated series)
Curious Jade goes on trips with her bug-like friends called Mat Mats during which she saves her clumsy friends from troublesome situations.
Little Lamb (animated series)
A little lamb and his animal friends live together on a beautiful farm, where they play games, sing songs, and overcome difficult challenges.
---
MONDO TV GROUP
Stand P-1.M2/P-1.N1
Heidi, Bienvenida a Casa (live-action series) (pictured)
A friendly girl adapts from rural to city life, where she discovers a gift for singing and befriends a girl who suffers from agoraphobia.
Heidi Bienvenida al Show (live-action series)
Heidi makes more friends and embarks on new experiences; she even discovers a passion for perfume-making.
Robot Trains (3D animated series)
Five young trains that transform into robots bravely face adventure and adversity.
Invention Story (3D animated series)
Set in fictional Carrot Town, a freethinking rabbit named Silas and a clever fox named Kit butt heads while thinking up inventions.
Yoohoo to the Rescue (3D animated series)
The group of friends is on a mission to help endangered animals on Earth in order to return to their magical home of Yootopia.
Sissi, the Young Empress (animated series)
Follows the love story between free-thinking Sissi and the Emperor's son, Franz.
Cuby Zoo (3D animated series)
Cube-shaped animal characters are just regular toys around people, but when humans are away, they come to life.
---
MULTICOM ENTERTAINMENT GROUP
Stand R7.F26
Streaker (sports comedy)
High school teacher Balz Naef is experiencing a financial crisis. His solution is to recruit students as streakers for an illegal sports gambling ring.
America Adrift (family drama) (pictured)
One mother's experience as she combats the heroin epidemic amongst middle-class families on Long Island.
The Broken Ones (drama)
Two strangers meet and travel from New Jersey to New York. Along the way, they confront deep-rooted fears and overcome tragedy.
Divine Access (dramatic comedy)
After discrediting Reverend Guy Roy on public-access television, Jack Harriman becomes a spiritual celebrity and goes on a road trip to preach.
M.I.A.: A Greater Evil (mystery thriller)
A group of American college student ventures to find gold in a Vietnamese jungle.
Generational Sins (drama)
Two estranged brothers come together after their mother's death and embark on an emotional journey to their hometown.
Above All Things (drama)
Bobby Larsen withdraws to his family's lakeside cottage in Upstate New York to process the death of his wife, which continues to haunt him.
---
ONE LIFE STUDIOS
Stand P-1.E57
Porus (historical drama series) (pictured)
Tells the story of Emperor Porus's battle against Alexander the Great to defend his motherland.
Dropout (reality competition series)
Entrepreneurially minded contestants must face real-world business challenges and build a skillful start-up team.
A.I.SHA (drama series)
Sam is a genius app developer who, to spite his power-hungry boss, designs an Artificial Intelligence Simulated Humanoid Assistant.
Hip Hop Homeland (documentary series)
Mumbai's millenials and youths take part in India's flourishing underground hip-hop scene where they express themselves through rap, dance, and visual arts.
Suryaputra Karna (historical series)
Tells the story of Karna's rise as a ferocious warrior and a great archer.
Baal Krishna (historical series)
Traces the exciting journeys of Krisha, the beloved God in Hindu mythology, as he confronts passion and danger.
Tenali Rama (historical series)
The legendary poet Ramakrishna is a favorite in Emperor Krishnadevraya's court, yet a target for rival Tathacharya.
---
RAINBOW GROUP
Stand R7.H2
44 Cats (3D animated comedy series) (pictured)
The feline adventures of a group of cat musicians who are confused by the world of humans.
Regal Academy (animated comedy series)
In the magical Fairy Tale Land, Rose Cinderella and her friends must learn to balance school and family drama.
Maggie & Bianca Fashion Friends Seasons 1 and 2 (live-action series)
Maggie and Bianca meet at the Milan Fashion Academy, where they soon learn what it takes to be one another's friend.
Maggie & Bianca Fashion Friends Season 3 (live-action series)
Maggie and Bianca must decide whether they are ready to leave Milan for the United States and continue their fun stateside.
Maggie & Bianca Fashion Friends – TV MOVIES (TV movie)
The two TV movie specials find the girls facing some dilemmas: Maggie and Bianca must fight to keep their home and investigate a school catastrophe.
World of Winx (animated series)
The Winx Club girls return to Gardenia as talent scouts on the lookout for individuals with unique abilities before the Talent Thief kidnaps them.
Winx Club Sr. 7 (animated series)
The Winx must save the Fairy animals who are endangered, so that the balance and order of the Magic Universe can be maintained.
---
RECORD TV
Stand P-1.G22
Apocalypse (Apocalipsis) (pictured)
Begins in 1980s New York where four university students meet, then takes place across three generations.
Belaventura (soap opera)
Set in Belaventura, a 15th century region at war due to a territorial dispute, the series follows the lives of Pietra, a plebe, and Enrico, a rich heir with great familial expectations.
The Rich and Lazarus (El Rico y Lázaro) (soap opera)
A romantic drama about three inseparable childhood best friends.
The Promised Land (La Tierra Prometida) (soap opera)
Joshua, the newly appointed leader of the Hebrews is an experienced warrior, who is gifted with courage and a powerful belief in God. He leads his people to Canaan.
The Slave Mother (La Esclava Madre) (soap opera)
The prologue to The Slave Isaura focuses on the terrible story of the light-skinned slave obsessively pursued by Mr. Leoncio.
Moses and the Ten Commandments (Moisés y los Diez Mandamientos) (soap opera)
A retelling of the biblical story of Moses, from his birth to the parting of the Red Sea.
The Miracles of Jesus (Los Milagros de Jesús) (HD series)
Narrates the difficulties faced by those who were disadvantaged before receiving the blessings of Jesus.
---
SONAR ENTERTAINMENT
Stand R7.N11
Das Boot (war drama series) (pictured)
The series focuses on the heroic men and women confronted with the harsh realities of war on land and on sea.
The Son (Season 2) (drama series)
Follows the rise and fall of the multigenerational McCullough family in the Texas oil business. The series stars Pierce Brosnan and Paola Núñez.
Taboo (drama series)
James Delaney returns to London after 10 years in Africa to inherit the dynasty his father left him.
Go Away, Unicorn! (animated kids' series)
Alice and her unicorn go on adventures aplenty and learn to welcome differences in others.
Counterfeit Cat (animated kids' series)
An excitable alien dressed in a homemade purple catsuit develops an unconventional friendship with a real cat named Max.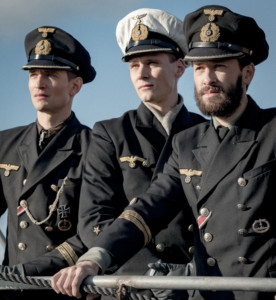 ---
TELEFILMS
Stand P-1.C2
All the Money in the World (crime mystery)
Follows the aftermath of John Paul Getty III's kidnapping. The boy's mother begs his wealthy grandfather to pay the ransom, but he refuses.
Den of Thieves (crime drama)
An elite unit of the L.A. County Sheriff's department is up against the state's most notorious bank robbery crew, which is targeting the Federal Reserve Bank.
7 Days in Entebbe (crime thriller) (pictured)
Inspired by the real-life hijacking of a 1976 Air France flight from Tel Aviv to Paris.
Midnight Sun (drama)
Katie Price is a teenager with a life-threatening sensitivity to sunlight, but by night the world is her oyster.
12 Strong (military drama)
Under new leadership, the first Special Forces team that was deployed to Afghanistan following 9/11 works with an Afghan warlord to locate the Taliban.
---
TELE MÜNCHEN INTERNATIONAL
Stand R8.A6
The Name of the Rose (thriller series)
William of Baskerville, a Franciscan monk, and his apprentice investigate a series of murders at a remote monastery in the Alps.
Thanks for the Memories (romantic comedy)
After an accident, Joyce continues to wake up with memories that are not hers. She meets an art professor and develops an inexplicable attraction for him.
Hubert and Staller (procedural series)(pictured)
Police inspectors Hubert and Staller have an unshakeable friendship that aids them as they solve murder cases.
---
TWENTIETH CENTURY FOX TELEVISION DISTRIBUTION
Stand P3.A1
The Resident (drama series) (pictured)
Medical drama that tells the truth about what really happens behind the scenes at a hospital.
Trust (crime drama series)
Tells the story of the Gettys, one of the world's richest and unhappiest families.
The Orville (sci-fi comedic-drama series)
Set 400 years in the future, this series follows the adventures of an exploratory ship in Earth's interstellar fleet.
9-1-1 (drama series)
Explores the lives and careers of emergency responders, including cops, paramedics, and firefighters.
LA to Vegas (comedy series)
Workplace comedy set on Friday night flights from Los Angeles to Las Vegas on which the underdogs try to find their places in the world.
Better Things (comedy series)
Sam Fox is a single mom and a working actress hoping for a better future for her three daughters.
The Assassination of Gianni Versace: American Crime Story (crime drama series)
Explores the true story of the murder of the famed fashion designer with an all-star cast that includes Darren Criss, Edgar Ramirez, and Penelope Cruz.
---
VIACOM INTERNATIONAL MEDIA NETWORKS
Stand R7.N7
The Adventures of Kid Danger (children's animation series) (pictured)
Kid Danger and Captain Man use their crime-fighting skills and sharp wit to outmaneuver bizarre criminals.
Knight Squad (live-action kids' series)
Two students in a magical school for knights in training form an unlikely alliance, and pledge to have each other's backs while they follow their dreams.
Top Wing (preschool series)
A team of eager young birds works together to become rescue birds.
Corporate (comedy series)
Hampton Deville is a soulless multi-national corporation where two helpless employees face disaster after disaster.
Borges Importadora (scripted comedy series)
Four employees turn an importing company into an Internet video production house.
MTV Floribama Shore (entertainment series)
Eight young adults summer in Panama City Beach, where they party all night and do all that they can to postpone adulthood.
Amazingness (reality TV format)
Talented young people from around the country compete for $10,000 dollars in cash.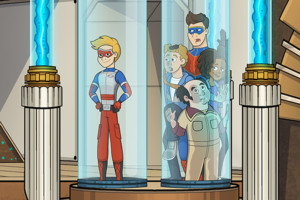 ---
ZEE ENTERTAINMENT ENTERPRISES LIMITED
Stand P-1.K51
Life of Earth from Space (factual documentary)
A cinematic view of the planet's history that focuses on the origins of Earth, the forms of life that have inhabited the planet, and the Anthropocene.
Lala's Ladiez (sitcom series) (pictured)
Chronicles the lives of an Indo-British interracial family in London.
Altar'd (factual series)
Tracks couples in the weeks preceding their weddings as they separately work with fitness and nutrition experts. The next time they meet will be at the altar.
Finding Fido (lifestyle series)
Canine expert Seth Casteel helps would-be dog-owners locate their doggy soulmates.
Piya Albela (The Temptress) (family drama series)
A modern retelling of the classic love story of Menaka and Vishwamitra.
Jeet Gayi Toh Piyaa Morre (Against the Odds) (drama series)
The lives of two rival families, the Chauhans and the Rajawats, intertwine when Devi, a Chauhan, marries Adhiraj, a Rajawat.
Yoga Girls (lifestyle series)
Social media-motivated yoga enthusiasts compete with the yoga traditionalists on the West Side of Los Angeles.