MIPTV 

2017
9 STORY MEDIA GROUP – Stand R7.K28
Vivi (preschool animation) (pictured)
Follows the title character and her friends as she journeys on magical adventures and overcomes obstacles.
Angela's Christmas (family animation)
Based on the children's book by Frank McCourt, this holiday special shows the importance of family, and a child's prayer for the world's safety.
Monica Chef (live action drama)
Raised in her father's pizzeria, Monica has been awarded a scholarship to a prestigious culinary academy where she hopes to achieve her dream.
Ruby's Studio (preschool animation)
Using animated sequences, original music videos, and DIY craft lessons, Ruby invites children to be creative and fun.
3 Amigonauts (animated comedy)
Herby, Kirby, and Burt are admitted to the galaxy's prestigious space academy and fly their own space cruiser for intergalactic missions.
Nature Cat (animated comedy)
House cat Fred dreams of exploring the outdoors. When his human owners leave, Fred is joined by his friends for backyard excursions.
Camp Lakebottom (animated comedy)
McGee was supposed to be dropped off at Camp Sunny Smiles but instead is dropped off at the weird and quirky Camp Lakebottom.
A+E NETWORKS – Stand P3.C1
Knightfall (series) (pictured)
Follows the downfall and persecution of The Knights Templar, a group of guardians of the Holy Grail.
SIX (miniseries)
The story of SEAL Team SIX, the unit known for killing Osama Bin Laden, is one of brotherhood, and life and death.
Bride & Prejudice (unscripted reality series)
Three couples plan their weddings while trying to force a connection between their split families.
The Pop Game (unscripted reality series)
Timbaland puts musical hopefuls and their managers through tests to compete to have a song produced and recorded by Timbaland himself.
Seven Year Switch (unscripted reality series)
Four couples, who are romantically troubled, swap partners to remember what they initially loved about their significant other.
Leah Remini: Scientology and The Aftermath (series)
Documents Remini's shocking split from the Church of Scientology after 34 years and her advocacy for those who want to leave.
Beaches (drama)
CC and Hillary meet on the Venice Boardwalk. CC, an aspiring singer, and Hillary, the daughter of a civil rights lawyer, enjoy a lifelong friendship.
ALFRED HABER DISTRIBUTION – Stand P-1.L50
Stayin' Alive: A Grammy Salute to the Music of The Bee Gees (music special) (pictured)
Hosted by John Travolta, celebrating the five-time Grammy winners on the 40th anniversary of Saturday Night Fever.
Wicked Tuna (reality series)
Fishing in the freezing cold North Atlantic waters, these fishermen are competitively angling for the famous Bluefin tuna.
Top 20 Funniest (reality)
Collects the most hilarious viral videos, home movies, and news bloopers for a hysterical countdown.
2018 60th Annual Grammy Awards (music awards show)
A memorable milestone for the most popular annual television music event.
Ghost Hunters (reality)
Witness the paranormal activity in haunted mansions and other supernatural hangouts.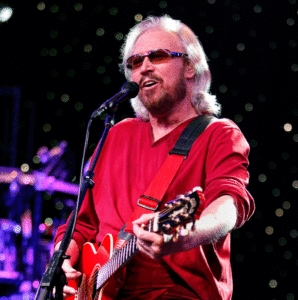 ALL3MEDIA INTERNATIONAL – Stand P3.C10
Bucket (drama series) (pictured)
Miriam Margoyles is Mim, who, with the help of her daughter, undertakes a personal goal to complete her bucket list.
Innocent (crime mystery)
David Collier is released from prison when his conviction for the murder of his wife, Tara, is overturned — a new detective uncovers infidelity, abuse, and financial troubles.
Midsomer Murders (crime mystery)
Inspector Barnaby delves into a spike in murder cases occurring throughout the English countryside.
Paul Hollywood's Car Nation (factual entertainment)
Paul Hollywood takes a tour of the country, testing iconic cars.
Royal Recipes (cooking series)
Michael Buerk connects with top chefs and food historians to look at the variety of food served in Britain.
American High School (drama series)
An inside look into what it's like to grow up as an African-American teenager in what was then called a "post-racial" America.
Sneakers (reality)
Friends and family nominate a shoe enthusiast to remodel a gym shoe with a team of artists and designers.
www.all3mediainternational.com
BANIJAY RIGHTS – Stand C20.A
Rebecka Martisson (crime drama) (pictured)
Rebecka, a lawyer with a great career, is unhappy in her life. When a childhood friend dies, she returns to her hometown to investigate what happened.
Baroness von Sketch (sketch comedy)
Showcases an all-female cast who satirize daily life through absurd and embarrassing sketches.
The Legacy (game show)
Six contestants participate through different games to knock one another out of the competition.
The Bravest (adventure competition)
A group of individuals live together and push their boundaries through trials and group challenges that test human fears.
American Justice (mini-series)
Tells the story of Jacksonville, Florida State Attorney Angela Corey as she runs for re-election in a crime-ridden and divided state.
Fake! The Great Masterpiece Challenge (game show)
Art-focused series that has members of the public guess whether works of art are the original or just a copy.
BOMANBRIDGE MEDIA – STAND P-1.E18
Matt Hatter Chronicles (kids' animation)
Schoolboy Matt finds out he can access another dimension called the Multiverse.
Miao Miao (kids' animation)
Follows the preschool adventures of MiaoMiao and her dog DouDou as they learn the value of fun and friendship.
The Mojicons (animation) (pictured)
Introduces the world of emoticons, the symbols that are used in daily email and text messaging communication.
From Above (nature documentary)
French photographer Yann Arthus-Bertrand captures landscape aerial photographs through high-end technology.
Baby Animals Around The World (nature series)
Showcases the offspring of a variety of animals that come from widely ranging habitats.
On The Go (lifestyle series)
Former Miss Great Britain, Amy Kitchingman, is on a personal mission for fun and fitness in the Middle East.
Rooftop Culture (factual entertainment)
A group of seven elite British athletes reveal the unseen aspects of parkour and freerunning.
BREAKTHROUGH ENTERTAINMENT – STAND P-1.A0
L.M. Montgomery's Anne of Green Gables: The Good Stars (kids' series) (pictured)
The second feature film in a three-part series based on the novels of Anne of Green Gables.
The Shocking Truth (factual entertainment)
Hidden facts about real-life murders and paranormal events are revealed to show how Hollywood transformed these ghastly scenarios into cinematic moments.
Wonder Women (factual entertainment)
Tells the triumph of women of the world, as they push back against cultural boundaries.
My Pacific Quest (lifestyle series)
Ellis Emmett, an adventurer from New Zealand, sails around the globe.
Wandering Wenda (kids animation)
Taking its name from Margaret Atwood's children's book, this show shares the magical adventures of Wanda and her friends.
Resilient Cities (documentary series)
Focuses on the artistic and creative scenes in cities that have experienced massive amounts of trauma.
Eating You Alive (documentary)
Looks at the U.S. struggle with chronic health conditions and its connection to food distribution.
www.breakthroughentertainment.com
CARSEY-WERNER TV DISTRIBUTION
That '70s Show (family sitcom) (pictured)
Follows the basement shenanigans of a group of teenage friends, who must negotiate with their nagging parents, dating, and having fun.
3rd Rock From the Sun (family sitcom)
Four aliens disguise themselves as humans and live on Earth as a family.
Roseanne (family sitcom)
Focuses on the concerns of the Connor family, ordinary, middle-class Americans as they navigate marriage, money, and family values.
Grounded For Life (family sitcom)
Claudia and Sean had children at a young age. After three, they still don't feel totally grown up themselves.
The Cosby Show (family sitcom)
The Huxtable family members deals with family issues and racial stereotypes, among other topics.
CBS STUDIOS INTERNATIONAL – STAND R7.E2
MacGyver (drama series)
An adaptation of the classic series featuring Angus "Mac" MacGyver, who leads a covert government operation.
Bull (drama series)
Dr. Jason Bull uses a mix of psychology, intuition, and technology to determine the inner-workings of jurors, attorneys, and witnesses.
Twin Peaks (drama series)
Takes place 25 years after the mysterious murder of homecoming queen Laura Palmer, when the series first began.
The Good Fight (drama series) (pictured)
A shocking financial scam has destroyed Maia Rindell and her mentor Diane Lockhart's savings, after which they join one of Chicago's leading law firms.
Star Trek: Discovery (sci-fi series)
Focuses on a new starship, along with new characters and space missions.
Man With A Plan (comedy series)
A contractor spends more time with his kids only to realize they are unruly children.
The Great Indoors (comedy series)
A famous adventure journalist used to on-the-scene outdoor reporting must adapt to a work life restricted to his desk.
COMAREX – STAND P0.A27
Save To Win (game show)
A fast-paced shopping game show, where contestants demonstrate their knowledge of everyday store items.
Para Verte Mejor (Just Looking) (teleseries)
Looking into the lives of tenants who all live in the same building, the characters are watched by one of their neighbors.
Entre Tu Amor y Mi Amo (Separated By Love) (telenovela)
Tells the story of a young girl, Sol, whose parents are murdered by an evil woman.
Preciosas (Runaways) (telenovela)
Lorena, Frida, Martha, and Lissette decide to break out of prison and are on the run.
Code Name Solo (series)
Marco, an undercover agent, must infiltrate the criminal world of drug trafficking.
The Phone Secrets (game show)
Three couples give up their privacy and reveal what's on their phones.
Solteros en busca de Amor (Singles looking for Love) (reality series)
Two bachelors and two bachelorettes decide whom they want to be with after spending two days with each other.
www.comarex.tv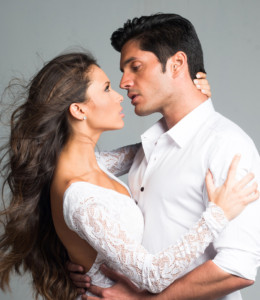 CONTENT MEDIA – STAND C15.A6
21 Thunder (drama series)
A deep dive into the cutthroat world of professional soccer, specifically centered on the Montreal Thunder U21 team.
Date My Dad (dramedy series)
A widower Ricky Cooper goes about raising his three daughters, their goal is to: get Dad a date.
Line of Duty (drama series) (pictured)
Follows the anti-corruption unit AC-12 as they face DCI Roz Huntley, their most difficult opponent yet.
Broken: The Incredible Story of Brangelina (documentary special)
The story behind the coupling, marriage, and break-up of Brad Pitt and Angelina Jolie.
Mario Lanza — The Best of Everything (documentary special)
Traces Lanza's life of fame and passion and the connections of those whom he influenced, including Pavarotti, Domingo, Bocelli, and more.
Legions of Brothers (documentary feature)
Focuses on the small teams of Green Berets that were sent on secret missions into Afghanistan to defeat the Taliban immediately following 9/11.
Elián (documentary feature)
A story of the five-year-old Cuban boy who was picked up from the Florida Straits, examining the impact on U.S.-Cuba relations.
CORUS STUDIOS – STAND R7.N3
Backyard Builds (home renovation series) (pictured)
Contractor and designer Brian McCourt and design consultant Sarah Keenleyside work with homeowners.
The Baker Sisters (food & travel series)
Rachel Smith and Jean Parker are on a mission to taste and bake across North America.
$ave My Reno (home renovation series)
Contractor Sebastian Clovis and DIY designer Sabrina Smelko help by cutting unnecessary expenses and using salvaged materials.
Home to Win (home renovation series)
Scott McGillivray, Mike Holmes, Bryan Baeumler, and Sarah Richardson transform ordinary homes into dream properties.
Worst to First (home renovation series)
Brothers-in-law and business partners, Mickey and Sebastian assist families with renovating their houses.
DICK CLARK PRODUCTIONS – STAND R7.B58
Virtuosos (competition game show) (pictured)
A classical music competition that aims to discover the country's top musical talent.
Now That's Funny (non-scripted comedy)
No-host comedy program combining the most entertaining viral videos with witty commentary.
Fail Army (non-scripted comedy)
A showcase of the most entertaining blooper videos, with 60 clips per episode.
Celebrity Page (entertainment news)
A daily syndicated TV show, which focuses on pop culture, celebrity gossip, and lifestyle news.
Explicit Language (variety show)
Mixing lifestyle, animation, culture, and music, highlights influential voices in youth culture.
World's Funniest (non-scripted comedy)
Hosted by Terry Crews, a panel of comedians judge funny videos.
The 2017 Billboard Music Awards (music awards show)
A music awards show put together by the music publication Billboard, featuring musical performances from pop's biggest musicians.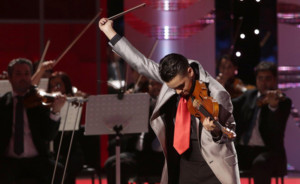 FILM ONE – STAND P-1.A0
DogFather of Brooklyn (animal reality series)
James Guiliani, former mobster, has moved on from crime to rescue animals.
Pet Clinic of South Central LA (animal reality series)
The MASH unit of South Central LA saves and shelters animals that bring with them a variety of stories.
Blow Up Dolls AKA Botox Queens (reality series)
An inside look into the professional and personal lives of the employees and clientele at Botox clinic Dolce Aesthetics in New York.
The Conspiracy Show with Richard Syrett (documentary series) (pictured)
Investigates the difficult and unanswered mysteries of the world.
1010 AKA North Star a Trilogy (historical drama)
Tells the story of Erik, growing up in 11th century Northern Europe, as he becomes a warrior and falls in love.
Football Dreams AKA Soccer Dreams (sports series)
Challenge soccer players around North America for the chance to win a contract with the Everton Football Club.
American Used Goods (home renovation series)
Demetrios Kallios buys and restores second-hand, used parts for new projects.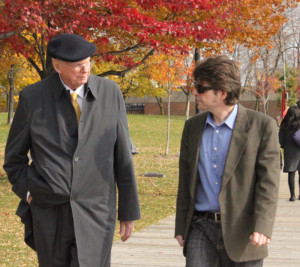 GRB ENTERTAINMENT – R7.K17
Close Up With The Hollywood Reporter (documentary series)
A roundtable of famous actors and directors.
Day 5 (apocalyptic thriller)
A mysterious epidemic has swept over mankind leaving the population tired and afraid of dying in their sleep; Jake must struggle to stay awake for answers.
Crunch Time (sci-fi dramedy) (pictured)
Four graduate students accidentally open a black hole that will end the world, and are then asked by the government to save the world.
Cien Por Uno (action)
Follows a lieutenant of the Cabrillo cartel who, against his better judgment, hires a dishonest mobster.
Arabia Motors (automotive docu-series)
The partners of the Middle East car magazine travel in search of iconic and outrageous automobiles.
Lights, Camera, Caught (crime series)
Infamous crimes against celebrities are revisited, with special attention and information given to little-known details.
Super Fan Builds (lifestyle series)
Hollywood's top prop builders build unique objects for fanatic lovers of comic books, video games, and film.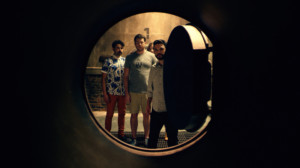 INTER MEDYA – STAND C16D
Join Instant (game show) (pictured)
An online interactive contest show that allows home viewers to participate in the live competition.
Hayat (dramedy)
When Hayat is mistaken for someone else, she comes to work for Murat, where they become to linked by love.
Oasis (game show)
Couples work to trust their partners and remain in the competition.
Endless Love (romantic drama)
Kemal and Nehan come from two different worlds, the former from a middle class family while the latter is born into a rich one.
The Box Challenge (game show)
Three contestants start out with $200 that they distribute throughout their choice of 30 boxes, with each box containing a surprise.
Guess Who (game show)
Two teams of three competitors participate in a multiple-choice quiz show.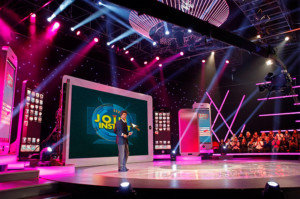 KABO INTERNATIONAL – STAND P-1.J56
Tilt (virtual reality game show)
Game and talk show in which celebrity millennials compete against one another through virtual reality games.
Cops On The Block (scripted comedy series)
A police captain and his ragtag team enforce the law to hilarious effects.
Our Crazy Family (family comedy) (pictured)
Reveals the inner workings and comedic drama of a family across three generations that are trying to all get along and live with each other.
Who's Who (game show)
Three contestants must use their intuition to figure out the occupation, talent, or hobby of six strangers.
High Score (game show)
An eSports decathlon that involves a mix of physical and virtual reality challenges and games.
Together (social experiment reality series)
Real-life couples compete using a relationship-saving mobile app.
Hot Pepper (game show)
Spotlights three comedians who face off by getting the most laughs.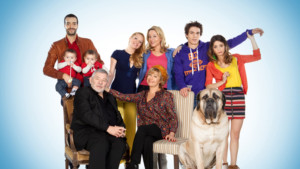 KANAL D – STAND P-1.G51
Innocent (crime drama) (pictured)
Follows retired police captain Cevdet as he is put into a difficult situation, when his son, Tarik, tells him that he killed his wife.
Crossroad (family drama)
Evren Erguven's family must decide whether to sell their last hotel and become rich or keep it and struggle to live.
Flames of Desire (romantic drama)
Blood brothers Salih and Bayram arrange for their children to marry one another, but as adults, their kids have other plans.
For My Son (crime drama)
Former police officer Poyraz Karayel has sunk to rock bottom due to being charged with a crime he didn't commit
Sweet Revenge (romantic comedy)
Pelin is left at the altar by her fiancé and believes it's due to humiliating a young man when she was younger.
War of the Roses (romantic drama)
Gülru admired Gulfem, but when she grows up, she falls in love with Gulfem's former lover and is caught in a difficult situation.
Wounded Love (historical drama)
A story about love, betrayal, and pride, during the Turkish War of Independence.
LIONSGATE ENTERTAINMENT – STAND C15.A8
The White Princess (TV miniseries)
Focused on the marriage of Princess Elizabeth of York and King Henry VII, at a time when the country is divided.
Dirty Dancing (musical drama) (pictured)
A reimagining of the classic 1987 film, which follows Baby's romance with her dance instructor.
Ten Days in the Valley (drama)
Overworked television producer and single mom Jane Sadler must find her daughter who has gone missing.
Kicking & Screaming (reality series)
10 contestants are dropped into the jungle of Fiji with 10 professional survivalists.
Candy Crush (game show)
Based on the popular gaming app, the competitors play against one another.
The White Queen (TV miniseries)
Narrates the events of war-torn 1464 England through three young women who are clawing for the English throne.
Power (drama)
James "Ghost" St. Patrick owns one of the trendiest nightclubs in New York City, and enters an underground criminal network for more money.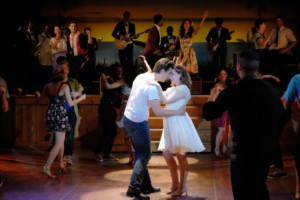 MEDIASET DISTRIBUTION – STAND R7.F7
The Final Act (crime series)
Tonio Fortebracci wakes up in a torture chamber with no recollection of what happened to him and he must put the pieces of his life together.
Beauty Center — A Few Years Later (dramatic comedy)
Centered on the drama of a salon owned by hairdresser Jessica, with the help of hairstylist Luca.
Code Name Solo (crime series) (pictured)
An undercover agent is on a mission to bring down an underground network of crime and drugs.
The Phone Secrets (reality series)
Three couples look into each of their partner's cellphones, possibly finding romantically incriminating information.
On Your Skin (game show)
Answers and the sums of money are painted on the body of 10 models.
Because Of Galileo (documentary)
Italian pop singer and physics graduate Annalisa introduces the history of European space adventure.
I Love Dance (game show)
Eight amateur dancers must master five different dance routines from a famous choreographer.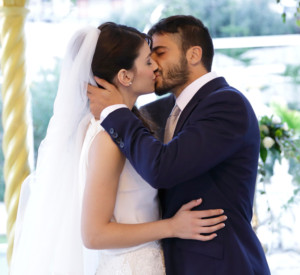 MONDO TV – STAND P-1.M2/N1
Heidi, Bienvenida A Casa (kid's drama) (pictured)
The story of a young girl who moves from her rural small town to the big city and discovers she has a talent for singing.
Yoohoo & Friends (animated kid's series)
Five woodland creatures arrive on Earth and must save the endangered animals.
Invention Story (animated kid's series)
A rabbit named Silas Hopner and a fox named Kit arrive in Carrot Town and compete in inventing gadgets.
Sissy, the Young Empress (animated kid's series)
A romantic story of adventure, magic, and mystery, following Sissi who acquires a magic bracelet ad falls in love with Franz.
Cuby Zoo (animated kid's series)
Cube-shaped animal characters come to life and keep kids happy.
Treasure Island (animated kid's series)
Inspired by Robert Louis Stevenson's novel, tells the adventures of Jim Hawkins.
Nori (animated kid's series)
A RollerCoaster boy named Nori who has big dreams must return to his home and save Nori Park from the villain Vegas.
MULTICOM ENTERTAINMENT – STAND R7.F26
Larry King Presents… (series package)
Includes Emmy-nominated Larry King Now, Politicking with Larry King, and Real Girl's Kitchen with Haylie Duff, among others.
Sir Arthur Conan Doyle's The Lost World (sci-fi adventure series)
Taking place at the start of the 20th century, a group of explorers led by Professor Challenger journey to find the Lost World.
Cult Classic Film Library (horror suspense package)
Features cult classics such as the horror thriller Grizzly and the American slasher The House on Sorority Row.
Ca$H (crime thriller)
A husband and wife are taken on a whirlwind trip by a mysterious man who needs money fast.
Spike Team (kid's animation) (pictured)
Six volleyball-playing girls must compete against Madame A's Black Roses to preserve their school and their friendships.
William Kelly's War (war drama)
Two brothers are tested, both physically and emotionally, on the battlefield of The Great War.
RAI COM – STAND R7.D5
Detective Montalbano (crime series) (pictured)
Based on the detective stories of Andrea Camilleri, following Inspector Montalbano as he investigates criminal cases.
Close Murders (crime series)
Police officer Valeria Ferro looks into murder cases.
The Bastards of Pizzofalcone (crime series)
The redemptive story of a rogue police unit that fights against organized crime.
The Ghosts of Portopalo (drama series)
A boy begins to be haunted by traumatic memories of a ship wreckage near the fishing village of Portopalo.
Tangled Lies (drama series)
A single mother, whose daughter goes missing with a friend, uncovers hidden secrets in her tranquil town.
The Scarred Heart (drama)
The real-life story of Lucia Annibali who was disfigured by thugs hired by her ex-boyfriend.
Crazy for Football (documentary)
Documents the first Italian national team to compete in the world cup for psychiatric patients in Japan.
RAINBOW GROUP – STAND R7.H2
Regal Academy (animated series) (pictured)
Rose Cinderella discovers Fairy Tale Land and learns that she comes from a magical family.
Maggie & Bianca Fashion Friends (live-action drama)
Maggie and Bianca attend the Milan Fashion Academy, where at first they do not get along, but later become best friends.
World of Winx (animated series)
The Winx Club girls return to Gardenia as talent scouts looking for individuals with unique abilities and protecting them from the world's villains.
Winx Club 7 (animated series)
For its seventh season, the Winx Club saves fairy animals to preserve the balance of the Magic Universe.
Winx Club: The Mystery of the Abyss (animated movie)
The Winx must defeat the evil fairies and prevent pollution of the Infinite Ocean.
PopPixie (animated series)
Follows the lives of the Pixies in Pixieville, a magical world that is inhabited with elves and gnomes.
Huntik (animated series)
Dante Vale and the other Seekers are in search of Amulets to defeat the evil Organization.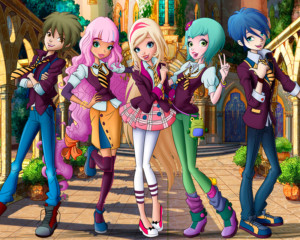 RECORD TV – STAND P-1.G22
The Promised Land (La Tierra Prometida) (telenovela) (pictured)
After Moses' death, Joshua is the leader of the Hebrews and must guide the 12 tribes of Israel in conquest of Canaan.
The Slave Mother (La Esclava Madre) (telenovela)
The story of a young slave who is obsessively pursued by her master.
Moses and the Ten Commandments (Moisés y los Diez Mandamientos) (telenovela)
Chronicles one of the best-known characters of the Bible — from his birth to his encounter with God on Mount Sinai.
The Miracle of Jesus (Los Milagros de Jesús) (telenovela)
Tells of the hardships endured by those who were given the blessings of Jesus.
Victory! (¡Victoria!) (telenovela)
A 12-year-old named Arthur falls from a horse and becomes paraplegic. Unable to cope with this incident, Arthur's father leaves.
Joseph from Egypt (José del Egipto) (telenovela)
Joseph is a miracle child, who is abandoned out of jealousy by his brothers in Egypt.
The Penny Lady (Mamá Xepa) (telenovela)
Carlota Losano is deserted by her husband and must work to provide for her two children.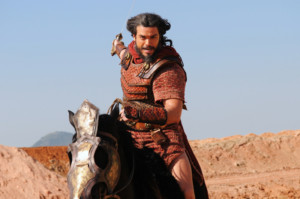 SCRIPPS NETWORKS INTERACTIVE – STAND P4.C20
Flip or Flop Vegas (home renovation series)
MMA fighter Bristol Marunde and his wife Aubrey transform Sin City's deserted houses into remodeled gems.
Ayesha's Homemade (cooking series) (pictured)
Ayesha Curry, cookbook author and wife to NBA player Stephen Curry, prepares home meals.
Mysteries at the Museum (factual entertainment)
Using rare archival footage, recreations, and interviews, host Don Wildman showcases unique relics.
Beachfront Bargain Hunt (lifestyle series)
Families are in search of affordable beach properties.
Fixer Upper (home renovation series)
Chip and Joanna Gaines assist homebuyers in purchasing run-down houses and renovating them
Tia Mowry at Home (cooking series)
Actress and mom Tia Mowry shares recipes she prepares for her friends and family.
Trip Testers (lifestyle series)
Jason Kessler and Jeff Miller go to popular vacation destinations to see if the hype is worth it.
www.scrippsnetworksinteractive.com
SONAR ENTERTAINMENT – STAND R7.N11
Mr. Mercedes (drama series)
A retired police detective takes on a private investigation to hunt a murdering psychopath on the loose.
The Son (drama series) (pictured)
Based on the novel by Philipp Meyer, tells the rise and fall of a Texas oil empire built by a family.
The Shannara Chronicles (fantasy series)
A band of unlikely heroes, assembled by the Druid Allanon, undertake a quest to protect the Four Lands from the encroaching Demon World.
Taboo (drama series)
James Keziah Delaney has returned from living in Africa for 10 years and has inherited his father's shipping empire.
TELEFILMS SA
Lion (biographical drama)
An Indian boy who, after getting lost in Calcutta and being adopted in Australia, is in search for his biological family.
Hacksaw Ridge (biographical drama)
World War II American Army medic Desmond T. Doss becomes the first Conscientious Objector to be awarded the Medal of Honor.
Jackie (biographical drama)
First Lady Jacqueline Kennedy experiences shock, trauma, and mourning after the assassination of President John F. Kennedy.
Moonlight (drama) (pictured)
A coming-of-age story of a young black man as he deals with familial conflicts, friendship, and loss.
Collide (action thriller)
An American backpacker who gets involved with drug smugglers, but encounters trouble when a drug lord is after him.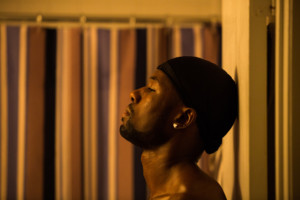 TELEMUNDO INTERNACIONAL – STAND P4.C14
Guerra de Ídolos (Fame Has a Price) (telenovela)
Two musically talented brothers are on a quest for fame and power, and discover a mafia network connected to the music business.
La Fan (The Fan) (telenovela) (pictured)
Valentina Perez meets her favorite telenovela celebrity and he soon finds out he can't go on without her.
La Doña (Lady Altagracia) (telenovela)
Lady Altagracia, an ambitious career woman, has a terrible past, but she is trying to reconnect with her daughter and find love.
El Chema (Chema: The Flight of the Scorpion) (telenovela)
Jose Maria Venegas starts as a hired assassin and becomes one of the most feared drug lords.
Hugo Chavez, El Comandante (telenovela)
Fictionalized retelling of the life events of Hugo Chavez, from his childhood to meeting Fidel Castro.
Amanda: 14 Años No Bastaron Para Olvidar (telenovela)
Amanda Solis has one goal in mind: revenge on the family that abused her as a young girl.
Ámbar (telenovela)
Young girl Ámbar has a small crush on her bus driver Dany, who is seducing her single mother Matilde.
TWENTIETH CENTURY FOX TV DISTRIBUTION – STAND P3.A1
Prison Break (drama series) (pictured))
In its fifth season and set in Morocco, Lincoln Burrows and Michael Scofield's wife band together to plan a prison escape for Scofield, previously thought dead.
APB (drama series)
Billionaire engineer Gideon Reeves transforms Chicago's 13th District into a technologically innovative police force.
The Mick (comedy series)
MacKenzie, the degenerate of her family, must take care of her spoiled niece and nephews.
Feud: Bette and Joan (drama series)
Narrates the legendary rivalry between Joan Crawford and Bette Davis during the filming of What Ever Happened to Baby Jane?
Shots Fired (drama series)
The story of two racially charged shootings: the death of a white college student by an African-American Sheriff's deputy, and the oversight of the murder of an African-American teenager.
24: LEGACY (drama series)
Sergeant Eric Carter and Rebecca Ingram are on a mission to prevent a terrorist attack on the United States.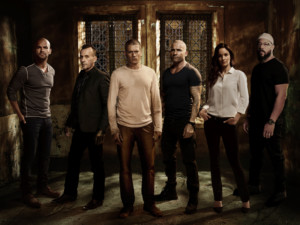 VIVICAST MEDIA – STAND P-1.D58
Lost Angels (drama)
Former Canadian Idol winner Oliver Pigott stars in this heart-wrenching love story about achieving one's dreams.
WTF NewsAmerica (news comedy series)
Created and scripted by alums from comedy troupe Second City, current political news is delivered through satire.
Touchdown Europe (sports documentary)
Focuses on a college football player from Kentucky, a legendary NCAA couch, and an Italian team manager, as they form a brotherhood.
Beyond Moscow (travel series)
Explores areas of Russia that are less traveled and touristy, from the Black Sea to Siberia.
The Bachelor's Kitchen (cooking talk show)
Sports stars, such as the Portland Trailblazers' Festus Ezeli and Carolina Panthers' Trai Turner, cook meals.
WWE – STAND R7.E75
Raw (sports entertainment) (pictured)
WWE's flagship series features the best and brightest sports superstars, a slew of controversial moments and unbelievable face-offs.
SmackDown (sports entertainment)
WWE's line-up of superstars showcases their athleticism and entertainment abilities in the ring.
Total Divas (sports entertainment)
WWE Superstars celebrate victories and endure hardships both inside and out of the ring.
WWE Main Event (sports entertainment)
WWE superstars of Monday Night Raw and SmackDown LIVE get into the ring.
WWE Experience (sports entertainment)
All of the storylines and matches from Monday Night Raw and SmackDown LIVE are recapped.
WWE BottomLine (sports entertainment)
Viewers are given a rundown of the action from Monday Night Raw and provided with exclusive updates from favorite Raw superstars.
WWE AfterBurn (sports entertainment)
Exclusive content from SmackDown LIVE.